23 Del Taco Interview Questions (And Mouthwatering Answers)
You've secured an interview at Del Taco. And yeah, just reading that almost makes you taste their iconic salsa, right? Well, before you start flipping quesadillas and serving up tacos, there's that tiny detail to tackle: The Interview.
The Big Picture: Interviews = Opportunity ????
Let's flip the script. Instead of viewing interviews as a nerve-wracking challenge, see them as a golden opportunity. They're your moment to step into the limelight and declare: "I'm the missing ingredient in your Del Taco recipe!"
Dive In with Confidence! ????‍♂️
Think of this blog post as your success handbook to not only answer the commonly asked Del Taco interview questions but to answer them so well they'd be hard-pressed not to offer you the job on the spot! Yes, it's THAT actionable.
Your Roadmap to Becoming a Del Taco Insider ????️
Let us join hands in lifting you from being an applicant to becoming a part of the Del Taco family. Are you ready to begin?
Del Taco Company Information
Knowledge = Power ????
Before strutting into that Del Taco interview room, it's SMART to have some essential company facts up your sleeve.
Demonstrating your knowledge about Del Taco's journey and milestones won't just earn you brownie points for doing your homework but will also prove your dedication to the brand.
And guess what? We've got a nifty list to jump-start your research.
| | |
| --- | --- |
| Trade Name | Del Taco |
| Type | Fast Food Restaurant Chain |
| Date Founded | Sep 16, 1964 |
| Founders | Ed Hackbarth and David Jameson |
| Headquarters | Lake Forest, California, United States |
| Menu | Tacos, Burritos, Quesadillas, Nachos, Burgers, Fries, Shakes |
| Signature Items | The Del Taco, Epic Burritos, Crinkle-Cut Fries, Del's Dollar Menu items |
| Core Values | Teamwork, Customer Delight, Innovative Thinking, Results-Focused |
| Website | www.deltaco.com |
| Competitors | Taco Bell, Qdoba, El Pollo Loco, Chipotle, Jack in the Box |
Additional facts:
???? Origin Tale: Del Taco began its journey in 1964, started by Ed Hackbarth and David Jameson in Yermo, California. The first day marked an astounding sale of around 900 tacos!
???? Original Identity: Originally named "Casa Del Taco", the brand evolved to its now universally recognized name, Del Taco, in 1973.
???? Rapid Expansion: By 1978, the chain proudly boasted 100 restaurants and introduced delicious treats like the bun taco, quesadilla, and ice cream sundaes.
???? Night Owls: Del Taco revolutionized fast food in the 1980s by staying open 24/7.
???? Go Bold!: By uttering the words "Go Bold" when ordering, customers can get secret sauce and fries added directly into any item (even milkshakes!) for just 39 cents.
???? Secret Menu Magic: Among the hidden gems, the "Stoner Burrito" and the vintage "Bun Taco" stand out, promising unique tastes from a bygone era.
???? Veggie Delights: Catering to vegans and vegetarians, Del Taco's offerings include Beyond Meat burritos, the 8-Layer Veggie Burrito, and delectable desserts like churros and cheesecake bites.
???? Beyond Meat Success: Del Taco's Beyond Meat tacos achieved astounding popularity, selling over two million units in just two months!
???? Fresh Commitment: Emphasizing freshness, Del Taco introduced a menu refresh in 2018 to accentuate its dedication to serving hand-made, fresh food.
???? Pocket-friendly: Known for its affordability, Del Taco has maintained a genuine dollar menu, which offers an extensive range of items, ensuring value for every penny.
???? Unique Merchandise: Venturing beyond food, Del Taco once introduced a line of essential oils in churro, chocolate, and vanilla aromas, amongst other quirky merchandise like earbuds and fidget spinners.
???? Founder's Legacy: Even in his 80s, founder Ed Hackbarth remains hands-on, frequently interacting with customers and ensuring quality.
???? Major Merger: Jack in the Box's acquisition of Del Taco in March 2022 for $585 million united the two brands.
Del Taco Mission Statement
To make fast, awesome fresh Mexican food accessible to everyone, creating delightful moments for our guests.
Del Taco Interview Questions
Seems like harmless small talk, right? Not exactly.
This question digs deep into your personality and qualifications and how these align with Del Taco's values and mission.
Crack The Code: Answering About Yourself
There's no one-size-fits-all response, but we can provide some valuable guidance to help you structure an excellent answer.
Highlight your previous experience in jobs, internships, and voluntary roles.
Show off your passion for customer service, hospitality, and the food sector.
Make your personality shine through in your story.
Show that you are a good culture fit by aligning your values with those of Del Taco.
Taco 'bout a Great Example
"Sure, I'd love to share some background information about myself. I started working in the food industry during high school, where I held a part-time job at a local pizzeria. Over the years, I've developed a passion for providing outstanding customer service and creating a positive dining experience for patrons. In college, I volunteered for a community feeding program, further solidifying my interest and commitment to the hospitality sector. I'm particularly drawn to Del Taco because of the company's emphasis on quality food and an inclusive and welcoming environment. I believe that my background, passion for the industry, and commitment to exceptional service align well with the company's ethos and I'm excited for the potential opportunity to contribute to the Del Taco team."
Why do you want to work for Del Taco?
We can't overstate the importance of the question.
It's more than your lip-smacking love for their delicious tacos or burritos that the interviewer is fishing for.
The interviewer is scanning for signs if your research game is strong, if you groove together with the company's objectives, and if you're really, really serious about working there – for the long haul.
Your Grand Opportunity
This question is your golden ticket. You're being given a chance to prove that you're head-over-heels for Del Taco AND the role you're applying for. Game on!
Now, how to answer this million-dollar question?
The Homework
Start with some good old homework. Spend your time wisely researching Del Taco's history, values, culture, products, and any recent news about them. This isn't just busy work: it's your gateway to building a rock-solid, well-informed answer.
Next, pour out how this job will help you cruise towards your career goals. Don't be a one-trick pony that's all excited about the company and not about the future. They want to see you're in it for the marathon, not just the sprint.
Wrap It All Up!
So, let's turn these ingredients into the perfect answer taco, shall we?
"Your question about why I want to work for Del Taco is something I've contemplated a lot. I've always respected the brand, having been a delighted customer for many years. But beyond that personal experience, when I delved deeper into the company, I was really impressed with Del Taco's commitment to sourcing quality ingredients, supporting local communities, and its ongoing pursuit of creativity in new menu items. While the service industry is challenging, I see it as a platform to learn, grow, and develop my managerial skills, and Del Taco, with its industry reputation and dedication to employees, is the perfect place to do so."
What makes you the perfect fit for this role here at Del Taco?
This question is your golden chance for the hiring manager to assess your skills, understanding of the role, and whether your values align with Del Taco's culture. Especially what makes you different – in a good way.
Del Taco's Work Culture and Mission
First, get deep into the heart of Del Taco's culture and mission. Excellent customer service? Rapid, efficient work style? Got it? Good. These are your key starting points.
Your Skills, Experiences, And Traits
Next up, align your skills, experiences, and traits with what Del Taco needs. This is your time to shine. Sell your top skills, but keep it real.
If you're a pro at working under pressure, can juggle tasks like a circus performer, or you have a solid customer service experience, say it.
Still, do remember to keep it as genuine and honest as possible.
Make Your Narrative Memorable!
It pays to make your story memorable. Picture this: your narrative echoing in Del Taco long after you've left. Hear it:
"I've been a faithful patron of Del Taco for years, and I've always appreciated the fast, friendly service and the commitment to quality food. I believe I would be a perfect fit for this role because of my passion for the food industry, my high energy and my proven ability to handle high volume customer flows in my previous roles. Moreover, I understand that Del Taco values exceptional customer service, and that is one of my main strengths. I enjoy interacting with customers, ensuring their needs are met, and I always strive to exceed their expectations. My previous experience and my passion for this industry set me apart and I assure you that my addition to the team would enhance the Del Taco customer experience even further."
If you had to choose one word to describe yourself, what would it be and why?
Simple, right? Don't be so sure…
The hiring manager is looking to capture your personality traits that align with the frenetic world of food service and, of course, fit into the Del Taco culture.
Your job? Nail this question by revealing not just self-perception but also your keen self-awareness and introspection skills. These are game-changers. Both can dramatically impact how you interact with team members and customers.
Time for Strategy
Reflect on what makes someone thrive in a fast-paced, customer-driven environment like Del Taco. Maybe you're 'resilient' or 'passionate.' Or maybe being 'patient' is your superpower.
Understand that honesty pays, but strategy seals the deal. Venture within, find a word that genuinely embodies you, and gels with the role and company culture.
Make your response unforgettable. Construct your answer around a personal story or anecdote that effortlessly illustrates that characteristic of yours.
Putting It to Work
Time to take these insights for a spin. See the difference for yourself.
"If I had to choose one word to encapsulate who I am, I'd choose 'resilient'. Throughout my previous job experience, I've encountered various challenges which included handling tight schedules, managing hard-to-please customers, and even navigating kitchen mishaps during peak hours. Despite these hurdles, I always strived to maintain my composure and deliver quality service. I firmly believe that my resilience would be an essential asset in the bustling environment at Del Taco, enabling me to effectively navigate high-pressure situations, and continue to provide quality service to our valued customers."
What interests, hobbies, or volunteer work do you enjoy outside of work?
Seemingly simple, this question serves a dual-purpose: it helps the interviewer assess your personality traits and find out if your values echo Del Taco's spirit.
Here's how to tackle it:
Be honest. Faking it will backfire in the long run.
Make your interests relevant to the job role. Connect the dots between your hobbies and the traits Del Taco seeks in its perfect candidate. Great at teamwork? Love solving problems? Have a flair for customer service? All these traits can be garnered from your regular activities.
Make it relatable to Del Taco.
Putting It All Together
Ready to see how it all falls into place?
"During my free time, I enjoy playing in a local basketball league, which has strengthened my team building and collaboration skills, definitely much-needed in a fast-paced environment such as Del Taco. I also love working on crossword puzzles; not only do they keep me relaxed, but they also hone my problem-solving skills. Moreover, I regularly volunteer at a community food drive, which allows me to nurture my passion to serve others. I believe this passion and my skills gained therein would translate well at Del Taco, enhancing customer experience and team interaction."
How well are you able to manage fast-paced situations and work under pressure?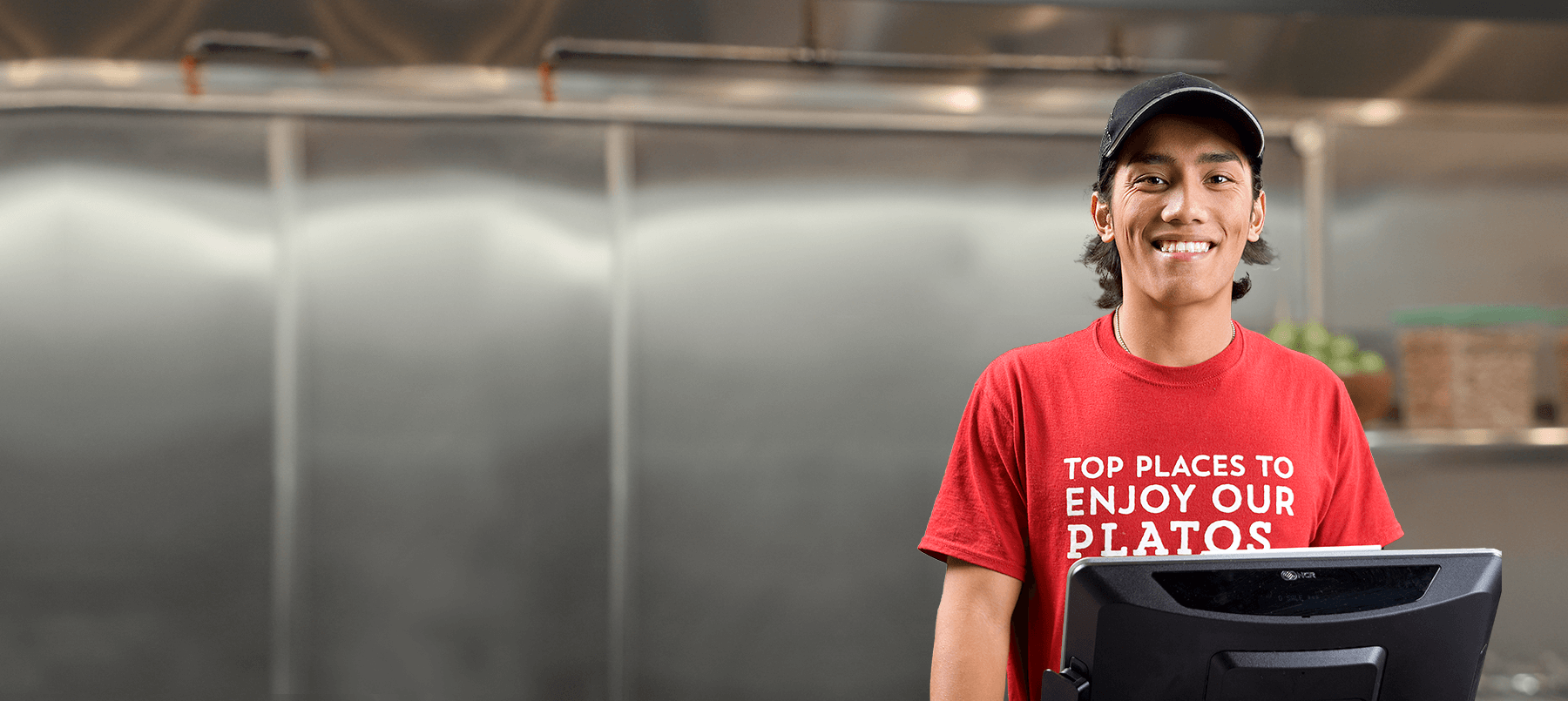 This Del Taco interview question is a strategic move by the hiring manager to assess your resilience and adaptation skills.
Del Taco, and the fast-food industry in general, is (no prizes for guessing) high-pressure, always-on-the-go, fast-paced. Here, it's about crushing deadlines, wearing multiple hats, staying cool as a cucumber while orders pile up, and yet delivering top-level service.
Sharing Quality Examples
It's your turn to paint a vivid picture. Provide relatable examples of situations you've handled under high pressure. School project gone berserk? Previous job chaos? Volunteering ventures? Bring it on!
BUT, remember, this isn't just about ticking off the boxes. You've got to dive into HOW you managed. Share your handy tricks about task coordination, meeting deadlines, and prioritizing to win.
It's about demonstrating that you get it, you know the art of staying focused and delivering quality service – even when it's busier than Times Square on New Year's Eve.
Efficiency NOT Bragging
Hold up. This isn't about chest-thumping. It's about presenting your skills with grace.
Let us give you an example response that you can adapt.
"In my previous role as a server at a busy restaurant, I often had to juggle multiple tables, and order requests during peak hours. It could be stressful, but I learned to manage the pressure by staying organized and keeping a positive attitude. I would prioritize tasks based on their urgency, coordinating with the kitchen staff, and keeping open communication with customers about any delays. This strategy not only helped me manage pressure effectively but also enabled me to maintain high levels of customer satisfaction. I know that Del Taco has a similar high-intensity environment, and I feel confident that I can apply the same skills and strategic approach here too."
Describe a time you had a disagreement with a coworker. How did you handle it and what did you learn?
Don't sweat! They aren't seeking workplace drama.
Their goal? Evaluating your conflict resolution and communication skills—critical for being part of a dream team.
Given Del Taco's fast-paced, customer-centric environment, it's all about ensuring harmony amidst challenging situations.
Acing the Answer
Focus: Concentrate on showing your understanding and diplomacy, not the conflict itself.
Selection: Opt for a disagreement that ended positively, demonstrating your maturity in such situations.
Elaboration: Share your thought process, actions, and resolution. Highlight your calm demeanor and approachability during stressful conditions.
Learning: Show you've taken away something from the experience. A dash of self-awareness can fetch you extra points.
Example to Guide You
With the secret recipe shared, let's mix it into an example answer you could potentially cook up in your Del Taco interview.
"At my previous job, my coworker and I disagreed on how to handle rush hour operations. I believed that we needed a more structured system while they thought we should stick to the usual method. Instead of letting the disagreement simmer, I invited my coworker for a calm and respectful discussion. We laid out our points, weighing the pros and cons of our respective strategies. Ultimately, we decided to give my suggestion a trial run. It ended up improving our efficiency during peak hours, which benefitted both the team and our customers. This incident taught me the importance of open communication and flexibility. It also reinforced the idea that disagreements, when handled positively, can lead to innovation and growth within the team."
Can you tell us about a time you and your coworkers came together as team to totally crush a goal?
This isn't just about ticking boxes for having achieved a goal. The interviewer is gunning for your teamwork skills, problem-solving abilities, and strategy for achieving desired results under pressure.
Constructing a Winning Answer
Alright, let's break it down. Here's a solid strategy to nail this question:
Think about a time when your contribution lead to a sensational success. Perhaps a time when your contribution or leadership aided in surpassing a challenging target.
Structure your answer using the STAR method (Situation, Task, Action, Result). Make sure you paint a vivid picture of your team's journey to success.
Throw light on your team player skills, decision-making abilities, and resourcefulness.
Keep it tight. Your response should not take a detour and the scenario you pick should correlate with the vibe of a fast-paced, goal-oriented work environment.
Can't wrap your head around it? Let's look at an example:
"In my previous job at a fast food restaurant, we were tasked with driving sales up by 20% within a quarter, a challenging feat due to recent drops in customer visits. That's our Situation and Task. For the Action, I suggested an idea to introduce enticing meal bundles that our customers couldn't resist. Despite some initial resistance, my coworkers agreed to give it a shot. We worked in unison, promoting the new deal via social media and in-store banners. The Result? Not only did we manage to boost sales by an astounding 33%, we further strengthened our bond as a team. This experience honed my abilities in strategic thinking and teamwork, skills which I am eager to bring to Del Taco."
What's the catch? The Del Taco interviewer is testing your multitasking skills – a key ingredient for success in the hot & spicy fast-food world.
Can you handle multiple duties concurrently without dropping the ball under pressure? And can you keep cool when orders pile up like a Del Taco's Epic Burrito?
Crafting Your Rockstar Answer
No worries. Here's how to tackle this question like a champ:
Remember past experiences where you balanced multiple tasks (a previous job, school project…)
Focus on a situation that involved managing different tasks simultaneously.
Show how you used strategies or tools to efficiently handle those tasks.
Remember, it's all about portraying yourself as a reliable individual who can thrive under pressure.
Here's a tasty example to serve:
"At my previous job, I was a crew member for a busy fast food chain. One particularly busy Saturday, we had a sudden staff shortage which left us with only half of our usual team members. I had to simultaneously take customer orders, manage the cash register, assemble food orders, and ensure the dining area was clean and welcoming. I prioritized tasks based on urgency and customer need, took advantage of downtime to clean the dining area, and used every spare moment to assemble orders. Though it was physically demanding, we managed to get all orders out timely, keep the space clean, and maintain high customer satisfaction levels. This experience showed me that I could effectively adapt, prioritize, and multitask even in high-pressure situations."
When the Del Taco hiring manager asks you this question, they're handing you a golden ticket.
This is your chance to show that you've got what it takes to serve up Del Taco's hot, fast-service food with a memorable customer experience on the side.
They're looking out for key qualities: customer-centricity, proactiveness, a knack for resolving issues, and keen listening skills.
Key Ingredients of a Winning Answer
It's showtime! Deliver your answer confidently and articulate your perception of customer service.
These three elements can make your answer shine:
Empathy: This shows that you understand the importance of treating every Del Taco customer like an individual with unique likes, dislikes, and dietary needs.
Proactive Approach: Never sit tight waiting for an issue to pop up. Show that you're always ready, always looking for ways (big and small) to improve the customer experience.
Efficiency: This is where the rubber meets the road. Del Taco operates in the fast-paced world of quick-service restaurants. You need to serve high-quality food quickly AND accurately.
Ready for it? Let's wrap all these elements into one compelling, job-landing response.
"When I think of excellent customer service, empathy is at the heart of it. Understanding that each customer who walks into Del Taco has unique needs and preferences is essential, and it's my responsibility to make their dining experience as personalized and enjoyable as possible. To me, excellent customer service also means being proactive – anticipating potential difficulties and taking swift action to solve problems before they arise. Lastly, in the fast-paced restaurant industry we can't forget efficiency. To me, excellent customer service is the ability to deliver high-quality food quickly and accurately, ensuring every customer leaves Del Taco feeling satisfied and valued."
Have you ever gone out of your way to WOW a customer?
This question is a window into your past behavior, offering a sneak peek into your initiative, innovative thinking, and your commitment to creating an exceptional customer experience.
Answering this question effectively comes down to storytelling.
Start by thinking back on your career or your personal life. There must be an event where you went above and beyond for someone else, reinforcing a positive outcome.
Don't have any direct experience? Don't worry! Discuss potential scenarios where you would go that extra mile.
The key is to be specific, outlining the situation, your action, and the result promptly. Focus on your thought process and initiative to show how your actions improved the customer's experience.
Now, let's put a delicious, meaty, and spicy twist to this answer!
"During my previous job at a fast-food chain, a customer on her way to a birthday party came in, distressed because the restaurant messed up her large take-out order. Seeing her distress, I reassured her we'd correct the mistake, although we were running at peak hours. I personally expedited her order, collaborated with the kitchen team, and ensured the food was freshly prepared and ready within the shortest possible time. I also added a complimentary dessert with a birthday message to improve the party experience. She was relieved and promised to patronize us frequently due to our committed customer service. Not only did the crisis management help retain a customer, but it was also a great team-building experience for us at the restaurant. In essence, it was a win-win for everyone."
Would you say you're naturally outgoing and enjoy interacting with people?
Ever stepped into a Del Taco?
You'll know the vibe – friendly, vivacious, and welcoming.
So when you hear this question:
Hear this:
"Do you have the personality to create a welcoming customer environment that keeps them coming back?"
Craft a Winning Response in 3 Steps:
Begin by considering your own temperament – do you enjoy social interactions? While it's not necessary to be the life of the party, a certain comfort level with communication is important for any customer service role.
Consider your past work experiences. Draw on these memories to express authentically how you'd fit into a people-focused role.
Give specific examples to provide a clear picture of your suitability to them.
Serving Up a Smile?
You're ready to formulate the perfect response.
"Absolutely! Being naturally outgoing is an integral part of who I am. From my previous job as a tour guide, I've often been praised for my ability to connect with people quickly and make them feel comfortable. I thoroughly enjoy engaging with people, learning about differing perspectives, and creating an inviting atmosphere. In a fast-paced environment like Del Taco, I believe my knack for sharp and friendly interactions will help create memorable experiences for customers."
Do you have any previous experience using a cash register or POS system?
Before your pulse quickens, understand what they are trying to assess here.
Being a fast-paced food service business, Del Taco wants to ensure you can handle transactions swiftly and accurately while simultaneously engaging customers with a friendly smile.
It's not merely about pressing buttons; it's about multi-tasking, problem-solving, and quality customer service, all bundled neatly into one.
Answering The Question: Be Honest And Concise.
If you've worked with a POS or cash register before — awesome! Get specific about how you nailed accuracy, fixed errors, and kept the customer conversation flowing.
No previous experience? That's cool too!
Focus on your other killer skills. Organizational prowess, top-drawer customer service, your tech comfort level. And your eager-beaver readiness to learn, adapt, and master the POS system.
Now, hold on to your taco, because we're about to serve you a hot and spicy example answer:
"Well, during my previous role at 'X', I was responsible for handling the cash register during busy weekend shifts. I took orders efficiently, operated the POS system with accuracy, and managed to maintain a friendly dialogue with customers, ensuring they feel welcomed and well-serviced. However, every system is a bit different, and although I haven't had the chance to work with Del Taco's specific system, I'm tech-savvy and a quick learner. I'm confident that I'll get the hang of it in no time with proper training. My goal is to provide the best possible service to Del Taco customers, whether it's fixing an order or handling their payments smoothly."
Tell me about a time you got feedback that was hard to take. How did you react to it?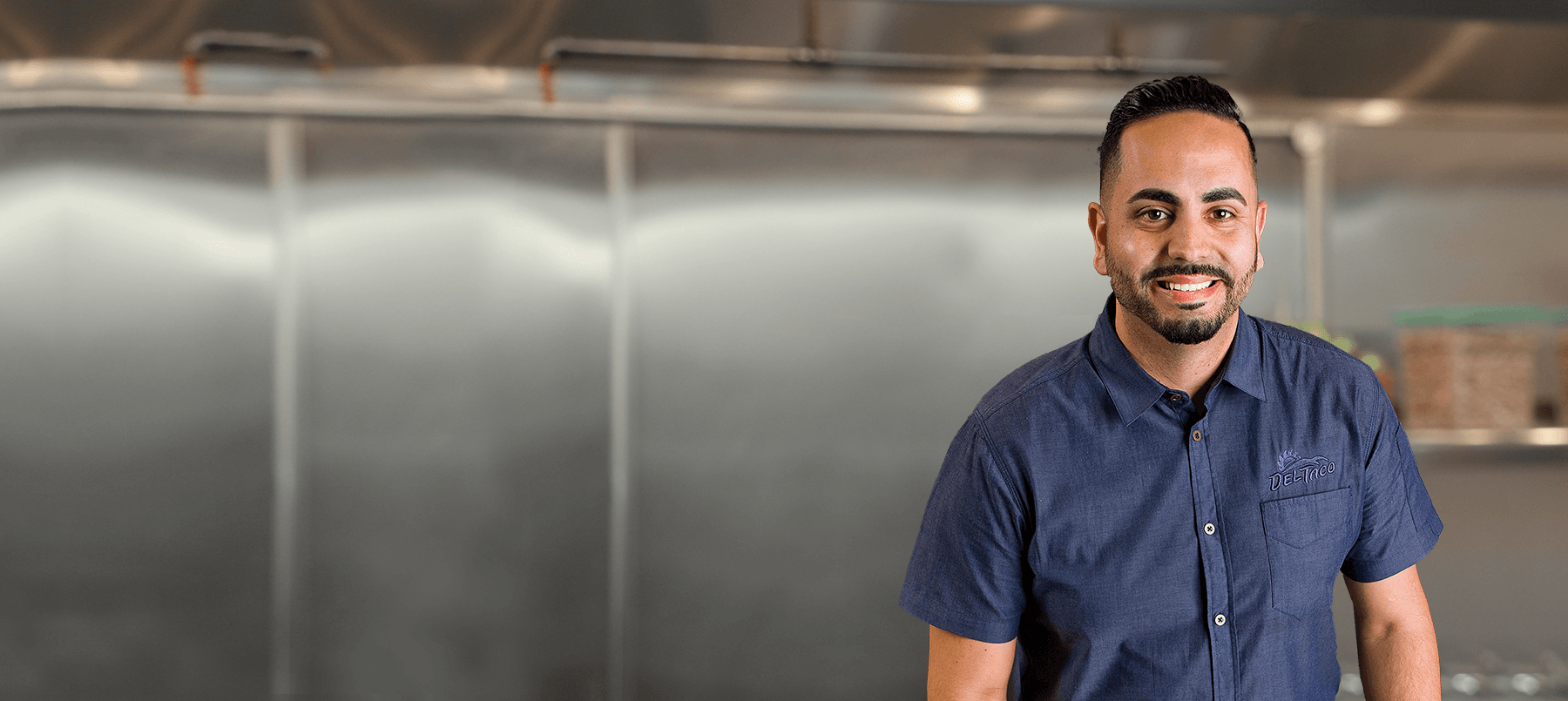 The goal? To check out how you handle self-awareness, resilience, and adaptability — qualities critical for the fast-paced environment at Del Taco.
Make Your Answer Sizzle: A Step-by-Step Breakdown
Spin a story: Start with an incident that not only tells a story but ends with a lesson learned.
Show genuine emotion: Don't be afraid to share the hard times. We all have them. It's vital to show how you can self-reflect. Yes, admit if you were defensive or upset. That's only human. But then…
Highlight the turnaround: Shift focus to the transformative part, where you absorbed the feedback, learned from it, and took action to do better. That's where the magic happens.
Like a soft shell meets a delectable filling in a Del Taco, let's now fold our strategies from above into a mouth-watering response.
"Last year, my manager at another fast-food chain expressed that I was not meeting the pace of service during peak hours. At first, my feeling was one of disappointment, as I was giving my best effort. I remember feeling defensive, thinking 'I'm trying my hardest, isn't that enough?' But once I allowed myself to absorb her feedback, I realized it was an opportunity to improve. I sought her advice on time management and implemented her suggestions. I also watched faster coworkers to learn from their techniques. The result? I ended up increasing my efficiency by 30% within just a few weeks. The experience reinforced the value of feedback, even when it's tough to hear, and the growth that can come from it."
At Del Taco, we sometimes encounter frustrated guests. How would you handle a rude customer yelling at you?
Eye-opening, right? Their aim is to evaluate your professionalism, emotional intelligence, and resilience.
Pause, Think, and Articulate
Begin by reinforcing your commitment to excellent customer service.
Stress the importance of every customer to the business, no matter their mood.
Exhibit a deep understanding that handling difficult customers is not about victory in a verbal tussle but about calming the storm.
Illustrate your ability to sense when a guest is getting frustrated and how you'd quickly step in to address their grievances while keeping your cool.
Your response should align perfectly with the superior service ethos that Del Taco values.
Painting A Picture For The Hiring Manager
Now, let's weave that theory into a practicable, convincing response.
"Given a situation where a guest starts yelling, I would first remain calm and allow the customer to vent their frustrations without interrupting them. This often helps the customers to calm down, realizing they're being listened to. Next, I would apologize for any inconvenience caused and empathetically try to understand their situation. My main objective would be to solve their problem as swiftly and effectively as possible. If the situation persists, I would not hesitate to call upon a manager for extra support. By taking this approach, I aim to turn a negative experience into a positive one, reaffirming Del Taco's commitment to excellent customer service."
What are your goals for the next 5 years and how could working at Del Taco help you achieve them?
An interview is a fantastic opportunity to showcase not just your skills but also your aspirations.
So, when the Del Taco hiring manager asks this question, they're gauging how well your future plans align with the company's objectives.
Ace the Query: A Two-Step Guide
So, how do you tackle this beast of a question?
Easy! Break down your response into two segments.
First: Outline your realistic goals for the next 5 years. Are you aiming to upskill, rise up the ranks or diversify into a new field? Be direct, yet flexible.
Second: Show how Del Taco fits into this vision. This is where knowing about the company's culture, competitive edge, and growth opportunities comes in handy.
Assembling the Puzzle
It's time to combine these raw materials and create a targeted response. Remember, the best answer is one that rings true for you yet reverberates well within the Del Taco ethos.
"In the next five years, my main goal is to cultivate expert skills in all aspects of fast-food service, management, and operations. Moreover, I aim to spearhead innovations in customer experience, making dining more than just a meal, but a pleasant memory. Del Taco, with its customer-centric approach and commitment to excellence, is the ideal platform to help me achieve these goals. Given the progressive responsibility model here, I believe I'll get opportunities to stretch my wings in streamlining service procedures, staff management, and eventually, store operations. Learning and growing in this diverse, dynamic environment is the perfect recipe to turn my goals into reality."
Things can get crazy during peak times! How would you stay focused on providing fast, friendly service?
This question is a test of your ability to handle pressure, maintain efficiency, and provide excellent service—even when the heat is on in the fast-paced world of fast food.
They want to see your resilience, problem-solving skills, and your commitment to satisfying Del Taco's customers despite the challenges.
How to Respond
To nail this question, show that you can stay calm under pressure, work quickly without compromising quality or safety, and still maintain a positive demeanor.
Maybe you've successfully handled high-pressure situations before. If yes, share them!
Strategies you use to stay organized and focused? Share them too!
Experience in a similar buzz-filled environment? Definitely highlight that!
Time to Cook up a Killer Answer
Now, buckle up, as it's time to serve up an answer as satisfying as a hot Del Taco meal is to a hungry customer.
"When faced with peak times, my first priority is always the customer. I make sure to stay communicative, setting clear expectations about wait times. I take a systematic approach to handle the rush, which helps to keep me focused and efficient. For instance, in my previous role at XYZ fast-food restaurant, I developed a system for sequencing orders that improved our service speed by 20% during peak hours. Staying organized helps me to juggle multiple tasks without overlooking customer service. I maintain a friendly demeanor throughout because at the end of the day, a smile and a well-executed order can turn a hectic situation into a positive experience for the customer."
How would your past managers describe your work performance and abilities?
Looks tough, right? Not quite. Hang tight, we're going to break it down for you.
What's The REAL Question?
The hiring manager isn't trap-setting here. Nope! All they want is a sneak peek into your work ethic, dedication, and team spirit. Crucial gear for the fast-food race at Del Taco.
How to Answer…
Channel your response towards what counts at Del Taco – exceptional customer service, reliability, and teamwork. Rivet key insights from past feedback all through your answer.
Demonstrating a growth mindset by acknowledging areas for improvement, coupled with the steps you've taken to work on them, can make you stand out.
Pro tip: Be sincere, but stay strategic. Your voice should sing the tunes of Del Taco culture throughout.
An Example…
Here's a ready-to-use template for you:
"At my previous job in a busy, customer-fronted role, my manager appreciated the consistent effort I put into keeping our customers happy. She often complimented my ability to stay calm and friendly in high-pressure situations, which I understand is crucial in a fast-paced environment like Del Taco's. I was always reliable and handled my responsibilities effectively, often going above and beyond to ensure smooth operations. However, she also pointed out that I could improve my organizational skills. I took this feedback seriously and enrolled in a time management course which has significantly enhanced my ability to juggle multiple tasks. She would tell you that this-one-time area of development has now become one of my strengths."
What's your go-to order at Del Taco and why?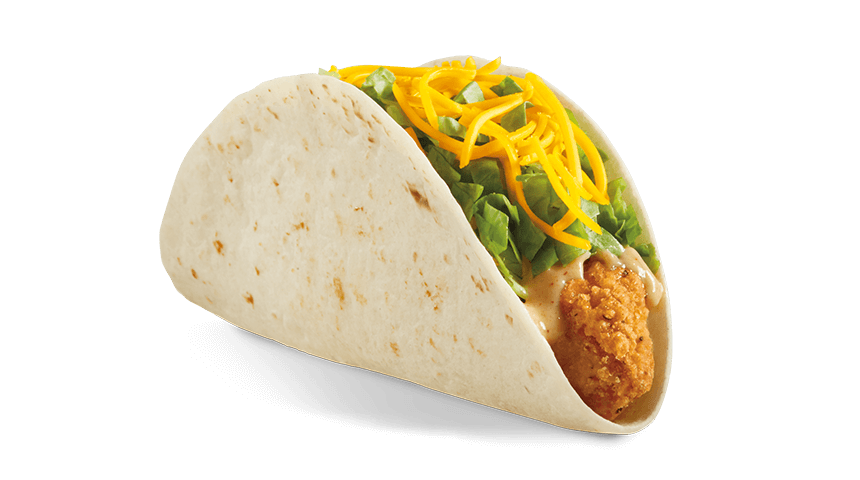 Seems easy, right? Not so fast.
This question isn't about your Taco preferences. It's about your passion and knowledge of the brand, product appreciation, and whether you're in sync with Del Taco's offerings.
How to Answer Like a Pro
Step #1: Do Your Homework
Get comfy with Del Taco's menu. The more you know, the better you can impress with your product knowledge and possibly, some interesting backstory. Just make sure you keep it real.
Step #2: Nail the WHY
They don't just want to know what you order. They want to know why you order it. You must be ready to spill why that item jibes with your taste buds, preference, or lifestyle.
Maybe it tickles your memory in some way? Whichever it is, make it personal and relatable.
Now, with those tips in mind, let's dish out an appetizing answer.
"My go-to order at Del Taco is invariably the Habanero Crispy Chicken Taco, paired with a serving of Crinkle Cut Fries. The reason is twofold. Firstly, the Habanero Crispy Chicken Taco stands out for its innovative use of a crispy chicken strip, defying traditional taco norms, which appeals to my love for culinary creativity. Secondly, there's something about the unique amalgamation of fast food classics in this taco — the crispy breaded chicken, the fresh house-grated cheddar cheese, and the kick from the habanero sauce — that is truly satisfying. That, coupled with the crispy perfection of the Crinkle Cut Fries, makes for an unbeatable meal that I simply can't resist!"
Can you meet the physical demands of standing and moving for extended periods?
Let's face it: Behind the awesome tacos and world-class customer service, there's a team that's always on their feet.
The folks at Del Taco want to know if you can keep up. Hence, the question.
How to Answer This Question
Your response needs two key ingredients: honesty and the ability to show you can handle the physical demands.
Remember, this isn't about over-promising. It's about showing you're adaptable and prepared.
Think about times in your life when you've been on your feet, moving around for hours on end. This could be anything from a previous job, certain sports, or even heavy duty household chores.
Hit Them With Your Strategy
By sharing your strategies for handling physical strain, you can reassure them that you're a taco hero in the making!
Like a perfect salsa, your answer should ignite enthusiasm while going easy on the tongue.
"Yes, I absolutely can fulfill the physical demands of the job. In my previous part-time job at a local retail store, I was on my feet for the majority of my shift, actively serving customers and organizing the store inventory. I've learned that taking quick breaks when possible, having proper meals, and staying hydrated helps a lot in maintaining my energy and focus throughout the day. In addition, I keep myself physically active and fit by going to the gym and jogging regularly. I am quite adaptable and can quickly adjust to physical requirements. So yes, I am confident in handling the dynamic work environment at Del Taco."
Can you walk me through your availability throughout the week to work at Del Taco?
The hiring manager is not just looking to map out their shifts. They're interested in understanding your commitment levels, your flexibility, and how well you can juggle work with other life demands.
Your Strategy for Answering
Here's a breakdown of actionable tips to help you master your response.
Understand their timing: Fast-food jobs often demand diverse hours, from early mornings to late evenings, weekends, and holidays. Nail your answer by aligning your availability as much as possible with their operational hours.
Be honest: Honesty will score you big points!
Show adaptability: Proving you can roll with changes and take on different roles can show you're willing to go the extra mile.
Your Secret Sauce for Success
Show your willingness to work, flaunt your adaptability, and serve it all with a big helping of honesty.
Example Answer
Here's an exemplary answer to savor:
"I understand Del Taco is a bustling environment throughout the day. My preference is for a typical morning to an early evening shift during weekdays as I've school in the evenings. However, I can very well manage to handle the late-evening rush on weekends. On occasion, I can also cover shifts for my coworkers on holidays or busy periods. All in all, I like to stay flexible and adapt according to the restaurant's needs, and I believe this can help promote a supportive, team-based environment at Del Taco."
If offered the job, when's the soonest you could start working with us?
The hiring manager is trying to assess your eagerness to be a part of their team while gauging your commitment level to other obligations that might affect your availability.
So how do you steer through this conversation? Let us show you how:
1. Balance Honesty with Eagerness:
Avoid the urge to say you can start immediately unless it's absolutely true. Offering a realistic timeline not only shows your respect for the process but also that you are organized and accountable.
2. Assess Your Obligations:
Don't let this question scare you into thinking you need to sacrifice prior commitments. Be clear about any pre-existing obligations, delicately garnished with an eagerness to start ASAP once those are taken care of.
"If offered the job, I am eager to start with your team as soon as possible. However, to be fully transparent, I believe in respecting my current employer's notice period, which is two weeks. That being said, I am willing and able to put in extra hours during that transition period to ensure I hit the ground running at Del Taco. This balance allows me to display my dedication to both my current and potentially future commitments – a value I know Del Taco appreciates."
If offered a position, do you foresee any issues with reliable transportation to and from work?
This question is all about dependability.
The hiring manager needs to know you're an employee who can be counted on to show up, rain or shine, without having some transportation issues derail the smooth running of their fast-paced Del Taco restaurant.
Crafting Your Response to the Transportation Question

Before we dive into creating a convincing response, let's clear one thing: Answer honestly.
If you have your own vehicle, state this outright. Make sure to mention that it is maintained regularly and is reliable, regardless of weather conditions.
If you're depending on public transportation, show them your homework. Make sure you're clued in on transit routes and schedules, syncing them with your possible work timings.
If you plan to walk or bike, make sure to convey that you've planned for weather contingencies.
Let's drive straight into crafting a persuasive response to this pivotal question.

"If offered the position, I am confident that transportation will not be a hurdle for me. I own a reliable, well-maintained vehicle and I am committed to punctuality and reliability. I have considered even unexpected situations, such as needing repairs or facing traffic congestion, and have backup options ready, whether that's public transit or a shared ride service. My commitment to arriving on time, every time, is unwavering, as I recognize how critical that aspect is to the well-run Del Taco environment."
Questions to Ask the Interviewer in Del Taco Interview
Ready to seal the deal in your upcoming Del Taco interview?
When the interviewer asks if you have any questions, view it as your golden opportunity to illustrate your enthusiasm for the role, showcase your knowledge about Del Taco operations and company culture, and evaluate whether it's the right fit for you.
Remember, it's all about quality over quantity. Instead of tossing generic questions, focus on the ones that create meaningful dialogue.
You're not simply asking to ask—you're seeking meaningful dialogue about how you could contribute to Del Taco's mission.
Let's delve into your power-packed arsenal of questions, primed to give you that upper edge in your interview:
Can you share more insights into Del Taco's company culture?
How do you see this role contributing to the overall success of Del Taco?
What sort of qualities would your ideal candidate bring to this role?
Could you describe a typical day in this role?
How does Del Taco promote employee growth and skill development?
How would my performance be assessed and reviewed?
What are the challenges and opportunities associated with this role?
How does Del Taco address and implement customer feedback?
Could you speak more about the team I would be working with?
How is sustainability integrated into Del Taco's operations?
How does Del Taco respond to its competition in the fast-food industry?
Can you outline the next steps of the interview process?
What are Del Taco's expectations in the area of community involvement?
Can you share a recent accomplishment that Del Taco is most proud of?
How does Del Taco maintain employee satisfaction and motivate its team members?
Can you tell me about a time when Del Taco adapted to an unexpected change?
How does Del Taco manage and respond to crisis situations?
What new initiatives or projects is Del Taco planning to roll out?
What do you personally enjoy most about working at Del Taco?
What does success look like in this role after the first year?
Del Taco Hiring Process

Let's walk you through the typical Del Taco hiring process so you know exactly what to expect.
First, you'll submit a job application, either online through their website or in-person at a location near you.
Give it a day or two, and a manager will likely reach out to schedule an initial interview.
The interview is usually pretty short, just 5-15 minutes, and fairly casual. It's a chance for the manager to get to know you a bit, learn about your availability, and see if you'd be a good fit.
In the interview, highlight any prior food service or customer service experience, as this is valued at Del Taco. But even if you don't have direct experience, highlight your reliability, ability to multitask, and enthusiasm for working with customers. They want to see your positive attitude and people skills shine through.
The manager often makes hiring decisions quickly, sometimes even on the spot or within a day.
If you are offered a position, you'll just need to complete some background check paperwork.
Then it's orientation and training time! This is when you'll really learn the ins and outs of the job. Expect hands-on training both in the kitchen and at the register.
Before you know it, you'll be working regular shifts and interacting with customers at Del Taco.
The great thing about Del Taco is there are always opportunities to take on more responsibility and get promoted. If you show initiative and strong performance, you may be cross-trained on other stations or considered for shift leader positions.
Del Taco Interview Tips
When interviewing at Del Taco, come prepared to discuss your availability and share any previous job experiences that show you work well on a team. Smile, maintain eye contact, and speak confidently to show you're eager for the job. Share your passion for the food industry and working with customers.
What to Wear to Del Taco Interview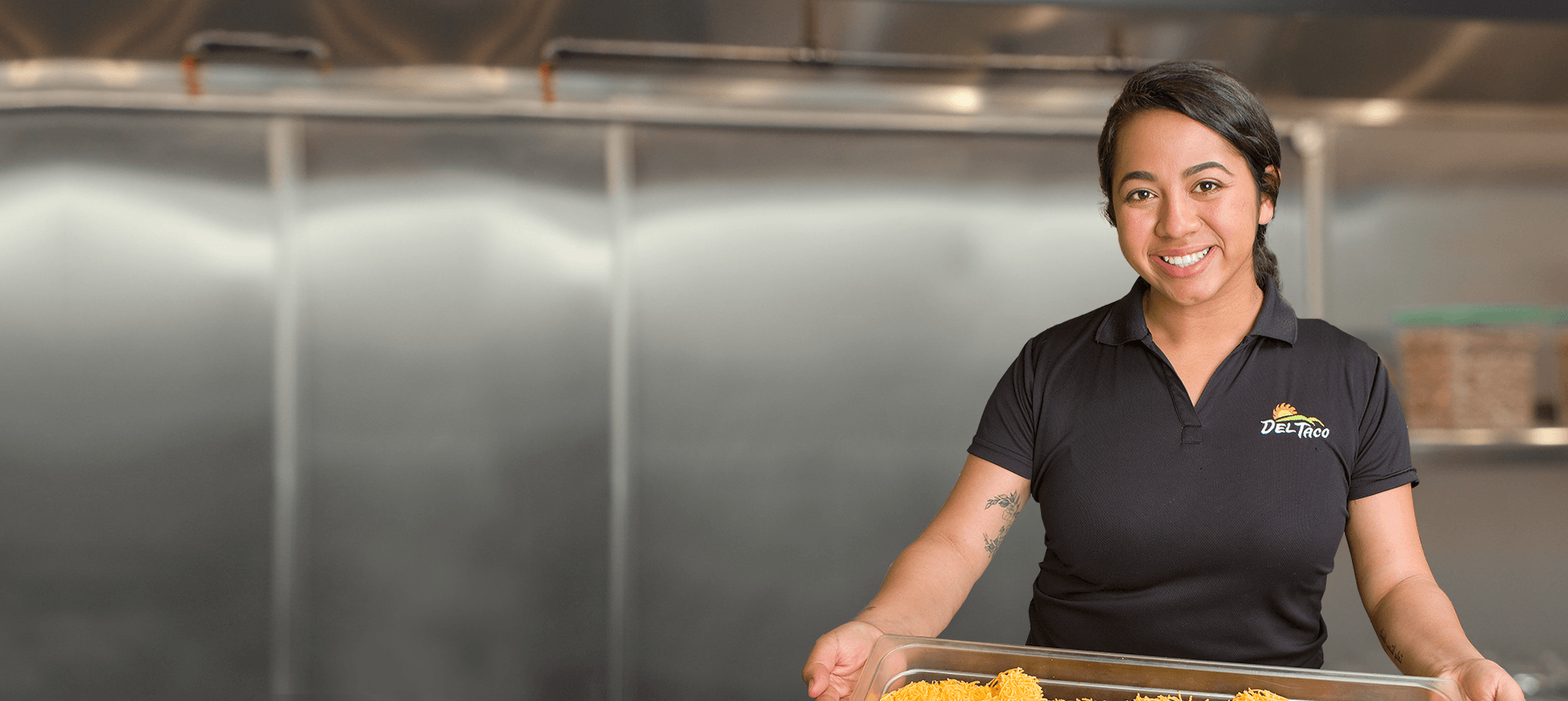 Navigating the maze of job interviews can be daunting, and what you wear plays a significant role in making a lasting first impression.
The secret? Well, stepping into the interview room dressed like you already belong to the company can tip the balance in your favor.
Del Taco, like many companies, has its own unique dress code.
The dress code at Del Taco requires employees to wear a Del Taco work shirt and hat, blue jeans or black pants, and black non-slip shoes. Del Taco's policies on piercings and tattoos vary by location, but generally, they display a level of flexibility towards their employees' personal expressions.
For roles such as Team Member, Cashier, and Cook, a comfortable yet polished casual or business casual ensemble will serve you well. A clean, well-fitted polo shirt or a simple blouse paired with either khaki pants or dark jeans.
Aspiring to be a Shift Manager, Assistant Manager, or General Manager? Go for business casual. A crisp shirt or blouse paired with neat trousers or a skirt can spell leadership with just the right touch of ease.
Eyeing a position at the Corporate Office? It's time to bring out the big guns: business formal. This is where your tailored suits, ties, and polished shoes come into play.
Conclusion
What you've got here isn't just a set of tips. It's a treasure trove to give you a leg up in your upcoming Del Taco interview.
Remember, those questions aren't just questions—they're your ticket to showcasing those gold-star attributes Del Taco dreams of.
Backup Plans = Smart Moves ????
Feeling good post-interview? Great! But, the digital age mantra? Diversify! While Del Taco is undeniably fantastic, there's a whole galaxy of fast-food opportunities awaiting.
Think Taco Bell, Chipotle, Jack in the Box, McDonald's, KFC, Moe's Southwest Grill, Baja Fresh, and oh, the fiery flavors of Qdoba!
Persistence is Your Power Tool ????
Expand your horizon and keep that application train chugging. Why? Because perseverance wins the day, every time.