21 Nekter Juice Bar Interview Questions (And Juicy Answers)
Ever found yourself in an interview waiting room, palms clammy and brain working overtime? Imagining all possible (and sometimes, impossible) questions? Yep, we've all been there. And that's precisely why this guide exists.
Whether you're:
A newbie to the nutrition world.
A seasoned smoothie aficionado.
Or someone magnetically drawn to Nekter Juice Bar's ethos…
This blog post provides the inside scoop on the most frequently asked Nekter Juice Bar interview questions and how to answer them effectively.
We're not about just throwing questions your way. Nah, that'd be too easy. This guide is tailored from real-life experiences – the highs, the lows, the gotchas – of folks who've been in your shoes and emerged victorious at Nekter Juice Bar interviews.
So, what's the real secret to acing the interview?
Sure, prepped answers help. But the magic lies in showcasing YOUR unique edge. Interviews aren't just Q&A sessions. They're windows into your skills, vision, and passion. Our mission? To get you to radiate that confidence and ace the Nekter interview.
If you've been drawn towards Nekter Juice Bar's fresh-pressed charm and are on the brink of that big interview, remember: you're one session away from being a part of the health revolution wave. Let's tackle that together, one brilliantly crafted answer at a time.
Nekter Juice Bar Company Information
Pro Tip: Before stepping into that room, brush up on Nekter's background. Trust us, a little research goes a LONG way. Not only does it show initiative, but it also helps you tackle any curveballs about the company's history or ethos.
| | |
| --- | --- |
| Trade Name | Nekter Juice Bar |
| Type | Juice and Smoothie Bar Chain |
| Date Founded | 2010 |
| Founders | Steve Schulze, Alexis Schulze |
| Headquarters | Costa Mesa, California, United States |
| Menu | Cold-Pressed Juices, Smoothies, Acai Bowls, Cleanses, Skoop (Frozen Dessert) |
| Signature Items | The Greenie, Toxin Flush, Acai Banana Berry Bowl, Turmeric Sunrise |
| Core Values | Transparency, Health-consciousness, Quality, Community Engagement, Integrity |
| Website | www.nekterjuicebar.com |
| Competitors | Jamba Juice, Pressed Juicery, Clean Juice, Juice Generation, Juice Press |
Additional facts:
Founded in 2010: Nékter Juice Bar emerged as the pioneer of the modern juice bar experience from Southern California.
Menu Transparency: Committed to no hidden fillers, unnecessary sugars, processed ingredients, or artificial flavors.
Real Freshness: Every Nékter juice offers roughly three pounds of fresh fruits and veggies.
Açaí Bowls: Created with pure, antioxidant-packed açaí, sweetened naturally with fruit and topped with granola.
Handcrafted Smoothies: Energizing blends featuring superfoods and either housemade cashew milk or coconut water.
On-the-Go Options: Bottled cold-pressed juices, ranging from protein-packed nut milks to cold-brew coffees.
Seasonal Specials: Exclusive items celebrating seasonal flavors, always focusing on health and taste.
Cleanse Offerings: Cold-Pressed Cleanses, rich in antioxidants, designed to rejuvenate the digestive system.
Growth Spurt: From its origin, Nékter now boasts over 200 U.S. locations with plans to reach 425 by 2026.
Awards & Recognition: Featured as a "Next 20" Brand by Nation's Restaurant News and part of Inc. Magazine's 5000 Fastest-Growing Private Companies.
Health for All: Nékter promotes that nutritious eating can be delicious, accessible, and affordable.
Nekter Juice Bar Mission Statement
To make healthy living accessible and enjoyable for everyone.
Nekter Juice Bar Interview Questions
In the wholesome world of Nekter Juice Bar, getting to know you personally is a key component of their assessment.
Getting asked to introduce yourself in an interview isn't merely a polite formality. For Nekter, it's a chance to gauge your communication skills and evaluate your fit with their ethos. They're curious about who you are as a person, the experiences you bring to the table, and how genuinely passionate you are about leading a healthy, vibrant lifestyle.
1. Mix Personal and Professional Life
What if most of your life revolves around maintaining a healthy lifestyle? Perfect! Don't hesitate to mention things like your morning jog routines or your love for green smoothies. Because to Nekter, these are not just habits, but attributes that beautifully align with their wellness principles.
2. Highlight Relevant Skills
Throw some light on your knack for customer service, teamwork, or task management. Pull up examples and experiences that show off your strongest skills and their relevance for a lively, fast-paced juice bar like Nekter.
3. Pack Passion and Authenticity
Always be authentic, and remember to tie in your passion for health and wellness with the values Nekter embodies.
And now, on your marks, get set….
"I am a positive, health-conscious individual with a zest for life and a passion for promoting wellness through nutrition. I hold a certification in food and nutrition which deepened my appreciation for health-focused establishments like Nekter Juice Bar. My experience as a barista honed my skills in creating delightful customer experiences even in fast-paced environments. I am known for my bubbly personality, attention to detail, and teamwork. Having been a long-time customer of Nekter, I have been inspired by the commitment to maintain the integrity, cleanliness, and natural goodness in every product. I used to blend my own green smoothies before morning jogs and love finding fresh, exciting ways to encourage others to embrace healthy, mindful living. I am thrilled for the opportunity to combine this passion of mine with my professional aspirations here at Nekter."
Why do you want to work for Nekter?
Instead of taking this question at face value, realize its deeper purpose. This isn't merely a question of your motives. What they're really asking here is how truly committed you are to Nekter's ethos, or whether this is just another random job application.
The best shot you have at genuinely engaging the interviewer is by showing that you're excited about what Nekter stands for.
Start by delving into Nekter's mission and values. From their commitment to health and wellness to the fresh organic ingredients they use, or even how they empower communities through healthier choices.
Now, consider your personal and professional aspirations.
Merge your own core values with Nekter Juice Bar's. This way, your bond with the brand comes across as being more than just about the paycheck.
Now, turning awareness into words, let's formulate a Nekter-worthy response.
"I want to work for Nekter because I believe in the power of nutrition and in making healthier choices accessible to all. The company's commitment to serving fresh, clean, and invigorating products aligns with my personal health goals. Besides that, Nekter believes in empowering communities – a principle that resonates with my own mission in life. To be part of a team that does not merely sell juice but promotes an uplifting lifestyle is an opportunity I'd be passionate about every day."
Peeling back the layers of a question as delightful as this one uncovers more than just your taste buds' preferences. Not only does it establish whether you're familiar with their menu offerings, but also paves the way to reveal your communication skills, enthusiasm, and how well you can align with the Nekter Juice Bar's core values and mission.
Approach this question like this:
1. Identify your favorite – Get out there and experience Nekter Juice Bar if you haven't already. They'd love to have someone who's passionate about their offerings.
2. The 'WHY' behind your love – Shed light on why you love your chosen item. It could be the revitalizing acai bowl or the nutrient-dense juices, the reason needs to be compelling and sincere. Dig into how it stands apart or enhances the rest of the menu.
It's not just the dish, it's your unique perspective mixed with passion and brand understanding.
"My favorite item at Nekter Juice Bar would definitely have to be the 'Toxin Flush' juice. The mix of nutrient-rich ingredients like parsley, spinach, and ginger really dwarfs anything that I might have been able to make at home. Drinking it instantly lifts my mood, almost like an instant health potion. But beyond this, it embodies what Nekter stands for – nutritious, flavorful, and perfectly blended drinks that raise the bar for what a juice drink can be. I love the idea of promoting a product that I not only enjoy but also deeply believe in."
When it comes to working speed, do you consider yourself more of a steady tortoise or a fast-paced hare, and why?
This looks like a fun, playful question at first glance, but don't get tripped up. In reality, this fun spin is an effective tool to ascertain your working style and your ability to strike a balance between speed and accuracy, particularly under intense situations – the key traits needed in the fast-paced juice bar scenario.
Nekter Juice Bar is analyzing if your mindset and speed at work sync well with their lively and energetic environment!
Let's get this straight. There's no wrong answer whether you're the steady Tortoise or the swift Hare. The key is in why you identify with one over the other and how that impacts your capacity to render an exceptional service.
Snap up the Tortoise? Stress your laser-like focus on quality, your knack for accuracy, and your capacity to stay calm under nerve-racking situations.
Are you more of a Hare? Showcase your abilities in serving a multitude of customers swiftly and efficiently without deviating from the lofty standards of Nekter Juice Bar.
Just remember, whatever speed you identify with, back it up with concrete examples from your past encounters that've proven your knack to deliver top-notch work, be it at a careful pace or a quick one!
Ready to hop right into the action? Well, let's juice things up with an example response that encapsulates everything we've talked about.
"I consider myself more of a 'steady tortoise' as I strive for reliability over flashiness. In my previous experience in the food and hospitality industry, I learned that rushing orders can lead to mistakes that affect the quality of the service. Instead, I focus on each step diligently, ensuring each customer receives their perfect order, made to the highest standards. That said, I also understand the importance of prompt service, especially during peak times. I've developed a systematic approach to handling multiple orders, which allows me to work swiftly without compromising on the quality that Nekter Juice Bar is known for."
What have you learned about Nekter's mission and values so far?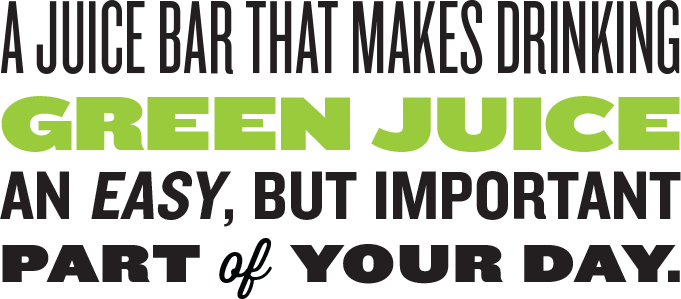 The interviewer is eager to decipher if your beliefs align with Nekter's foundational philosophies.
The question is a reveal-all. It shows:
Your depth of research
Your understanding of the brand
Your shared ethos as it pertains to healthy living and community engagement
To deliver a stellar answer to this question, go beyond a superficial surface-level understanding. Handpick significant insights about Nekter's mission and values.
Did you know their mission revolves around helping communities make healthier choices, fostering a shift to a cleaner and more balanced lifestyle?
Also, they value:
Exceptional taste
Accessibility
Affordability
In achieving these wellness goals. Highlight these elements, and don't forget to sprinkle in their dedication to:
Transparency
Innovative approach to menu offerings
Commitment to sustainable practices
Prepped with these gems, let's concoct an answer that whets the interviewer's palate just like a delectable Nekter smoothie.
With confidence, picture yourself saying:
"From what I've observed, Nekter strives to transform lives with each glass, improving people's nutritional choices by making them enjoyable, affordable, and accessible. Their mission of promoting a healthy lifestyle within communities resonates deeply with me, as I am a strong advocate of wellness. Moreover, I admire their commitment to using fresh, clean, and natural ingredients, which shows a profound respect for both the customer and environment. Nekter's value of transparent and ethical practices, paired with their innovative spirit, is a testament to what it means to be a leading, customer-focused service in the healthy living sector."
This common yet intriguing question often asked in Nekter Juice Bar interviews serves a two-fold purpose. Firstly, the interviewer is seeking to unravel the uniqueness you bring to their team, that spark that sets you apart from the rest. Secondly, they aim to assess your ability to transfer your skills, talents, or hobbies into value for their vibrant juice bars.
Getting this question right boils down to one keyword – Relevance.
Sure, your talent of juggling might wow a crowd, but unless you can relate it back to multitasking in a fast-paced environment like Nekter, it won't garner the impact you're after.
So, consider your skills, talents or hobbies that align with Nekter's values and needs. Take into account their emphasis on health, customer service, and teamwork.
Do you have a knack for health and nutrition? Excellent! Are you a people person or have experience in customer service? Perfect. Showcase your achievements or talents that underscore these points.
But don't forget the twist – tie them back explicitly to how they'd be an asset to Nekter!
Like the invigorating bite of a Nekter's green apple cleanse juice, let's inject that compelling energy into your exemplary answer.
"Well, one of my greatest talents is my ability to quickly form bonds with people. Over the years, I've volunteered for several community outreach events, really delving into meaningful connections with diverse individuals. This has honed my communication and interpersonal skills, which I believe would greatly enhance customer interactions at Nekter. In addition to this, I am extremely passionate about nutrition and wellness. I've been on a journey towards a healthier lifestyle and along the way, cultivated an understanding of nutrition. I regularly share my health-oriented recipes on my blog, gaining quite a following for my kale and berry smoothies! Therefore, my knowledge and enthusiasm for nutritious foods and juices would not only help in creating delectable, healthy concoctions, but also in genuinely promoting Nekter's mission among customers. I look forward to bringing these skills to the team and creating a positive, energetic atmosphere at Nekter!"
How would you describe your personality and work style?
At first glance, it may seem simple, but the intention behind this question is multifaceted.
You see, the interviewer is looking to understand more about you than your resume offers. They are interested in measuring your level of self-awareness, finding out if your personality traits are a perfect fit into their company culture, and lastly, checking out how your unique take on work contributes to Nekter's vibrant, customer-centric, and collaborative environment.
Reflect on your past, considering your achievements, experiences, and feedback from past colleagues or superiors. This will give a comprehensive view of your work style and personality. Keep in mind that qualities such as a positive outlook, customer-centered nature, and the ability to thrive under pressure are highly valued at Nekter Juice Bar.
Don't merely copy these traits. You need to show them how your authentic experiences embody these traits. Share a few personal anecdotes. They not only make you memorable but also demonstrate your genuineness and relatability.
Think about it this way: every superfruit needs the right mix to make the perfect juice blend. You are that unique superfruit. Now, it's your turn to demonstrate your exceptional blend!
"In an honest appraisal of myself, I'd say I am an upbeat and dedicated individual who thrives under pressure. In my previous role, I faced high-stress situations, especially during peak hours. Instead of becoming overwhelmed, I used these opportunities to prioritize tasks, stay organized and provide excellent customer service even in the most challenging circumstances. I take pride in my ability to maintain a positive attitude, which allows me to successfully communicate not only with customers but also with my team. I'm passionate about promoting a healthy lifestyle and align with Nekter's mission. I guess my unique blend would be my ability to remain level-headed, positive, and customer-focused no matter how busy the smoothie bar gets!"
Thinking ahead 5 years, what are your career goals and how would this role at Nekter fit into that vision?
Confronting your future can seem daunting, but when you face the inevitable question, the hiring manager at Nekter Juice Bar is eager to glimpse your determination, ambitious spirit, and commitment to the role. They want to understand your personal and professional growth expectations and gauge if your career aspirations align with the company's goals.
This is your opportunity to demonstrate your career commitment and how Nekter Juice Bar will fit in your journey.
So, step one is to have a clear picture of your career goals. Don't be vague, be specific. Do you want to eventually manage a team? Or maybe you aspire to invent a new health drink? Perhaps you want to revolutionize the retail industry?
Secondly, research Nekter's values, mission, and future plans and align your answer with these.
Lastly, communicate how the role can contribute to your long-term goals and express a willingness to commit and grow with the company.
Think of this – You're almost there, the sweet taste of success almost within your grasp. And you artfully blend your aspirations with Nekter's vision, much like a perfectly crafted smoothie.
"In response to your question about my five-year plan, I see myself stepping into a leadership role. I hope to manage a successful team that contributes to creating exciting new healthy beverage options for our customers. I'm passionate about positively impacting people's lives through healthier choices, and that's exactly what Nekter stands for. This role at Nekter Juice Bar aligns with my goals perfectly because it gives me a platform to learn, grow, and later enhance my team leading skills. In the next five years, I hope to understand the intricacies of juice operations, retail management, and foster a culture of health and wellness within our team, further solidifying Nekter's mission."
This might sound like a typical interview question. But don't underplay it. It's a backstage pass allowing the hiring manager to peek into your skills in communication, conflict management, and teamwork ethos. Simply put, it's about whether you'd be a perfect fit in their dynamic, team-oriented universe, or a spanner in the wheels.
Your task? Fetch a compelling, true account that illustrates how you exhibit these traits. The experience should exhibit you grappling with challenges, initiating significant actions, and securing a valuable result in a team setting.
A story from your professional experience in the food and customer service industry would rate higher on relevance. But new to the field? Don't sweat. Highlight impactful times from your education, extracurricular activities, or volunteering endeavors. What counts is an answer that focuses not just on your heroic feats, but your thriving within a team.
Ready to concoct your flavorful response? Brace yourself for a refreshing jolt of inspiration!
"During my previous stint at a local smoothie shop, we faced a situation where our blender plunged into a sudden breakdown in the middle of a busy, sweltering summer day. Understandably, our team was under immense pressure trying to appease irate customers and figure out a solution. That's when I suggested dividing ourselves into two groups. One would handle customer service, engage with the crowd, and provide apologies with a sense of empathy. The other would work on fixing the blender or finding a replacement. We pulled together, and as a result, our combined efforts led to us quickly resolving the issue. We minimized our downtime and earned appreciation from our customers for our responsiveness. This was an enlightening example of how mutual respect, swift decision-making, and efficient collaboration can navigate a team successfully through a crisis."
Can you handle working in a busy, fast-paced work setting?
This question is your moment to showcase your skills and shine — it's designed to test your ability to thrive in a bustling environment (the heart and soul of any thriving juice bar). Because let's face it, juggling multiple tasks, keeping your cool under pressure, and providing top-notch customer service during rush hours are what make you stand out.
Let's look at how drawing upon your past experiences can be your secret weapon.
Show the interviewer you're ready and able to thrive in a fast-paced work environment. Detail the times you've conquered high-pressure situations in other settings: restaurants, retail shops, even high-stakes academic settings.
Be concrete about how you thrived in these scenarios, showcasing your ability to multitask, stay organized, and remain positive even when things heat up.
And remember, emphasizing your fervor for providing excellent service despite the hustle and bustle, speaks volumes about you – and your fit with the Nekter Juice Bar culture.
Ready to squeeze out your winning answer? Let's dive in.
"Yes, I absolutely can handle a busy, fast-paced work setting. For instance, in my last job at a bustling coffee shop, I was constantly on my toes, from taking orders, making beverages, to cleaning and restocking – all while offering prompt customer service. I would often maneuver through large crowds ensuring everyone's order was accurate. I enjoy the energetic environment and I believe it brings the best out of me – I'm driven, I'm smiling, and I'm focused. And most importantly, no matter how busy it got, I ensured that every customer left happier than when they arrived. I can confidently bring the same spirit and dedication to Nekter Juice Bar."
How do you stay energized and focused when things get hectic at work?
The hiring manager wants to understand your ability to cope under stress or during busy periods in the fast-paced food and beverage service industry. They also aim to assess your personal resilience, discipline strategies and whether these align with Nekter Juice Bar's vibrant, healthy, and dynamic company culture.
Navigating this question requires you to display a combination of practical techniques and mental strength.
Be sure to:
Talk about how you stay organized. Whether it's keeping a prioritized to-do list or managing your time with task balancing.
Discuss your strategies for reducing stress at work – maybe deep breaths, a mini meditative moment, or whispered self-affirmations.
Present personal stories illustrating instances where you've navigated through similar hectic situations and came out on top.
With these tips in mind, it's time to craft your winning response. Buckle up, let's blend this question to perfection.
"When the going gets tough at work, I power through by maintaining a positive mindset and staying organized. I keep a comprehensive list of tasks and rank them based on urgency. When it's hectic, I take one task at a time, focusing fully on it before moving to the next one. This has worked well for me in my previous roles, like that summer when we had an unexpected rush at the ice cream parlor. I also believe in the power of positive self-talk and taking short breaks to recharge when I can. For instance, a quick walk around the back, or treating myself with a freshly made juice. The latter not only refreshes but also aligns with Nekter's belief in staying healthy."
What draws you to this role at Nekter and how do you envision yourself supporting our mission?
The hiring manager seeks your understanding of the brand's vision and connection to promoting healthier living.
To nail your response, link your personal interests with Nekter Juice Bar's mission.
Take time before the interview to understand the brand and its ethos. Note that their mission is "to make healthy living accessible and enjoyable for everyone" and align your answer with this.
With a good awareness of the brand, now tie in your unique experiences and skills. Showcase your motivation to work with the brand by demonstrating your willingness to go above and beyond their mission.
Picture your answer as a refreshing tropical smoothie. The rich knowledge and passion are the juicy mangoes and your distinct skills and ambitions are the zesty strawberries. Now blend them together to create a compelling response!
"I've always been passionate about encouraging others to lead a healthier lifestyle. That's why Nekter, with its mission of inspiring wellness, resonates with me so strongly. This role combines my interests in promoting healthy habits and my background in customer service, making me a natural fit. I see myself contributing to this mission by ensuring every customer who comes in feels welcomed, understands the benefits of the various products, and leaves with a healthier choice. By creating an engaging and educational customer experience, I believe I can extend the impact of Nekter's positive approach towards health beyond just the point of purchase. This is the kind of work environment I not only want to be a part of but also hope to thrive in!"
In your experience, what are the key elements of providing great customer service?
This question draws the line between candidates who truly understand and value extraordinary customer service delivery, a key ingredient in the Nekter Juice Bar brand recipe.
Whether you're a veteran in pleasing clients or a newbie in the customer service world, the ingredients you bring forward in your response should communicate your full understanding of the Nekter Juice Bar experience.
Kick it off by bringing to light the significance of active listening to the customer to get a complete hold on their desires and needs. Then, put spotlight on the part empathy plays in resolving any customer issues or inquiries.
After that, underline the significance of solution-focused service, and how your problem-solving skills translate into happy customers.
To wrap it up, talk about the role of setting up a positive, warm, and welcoming atmosphere that mirrors Nekter Juice Bar's mission and core values.
Ready to whip up these elements into a smashing answer smoother than Nekter's acai bowl? Let's jump right in.
"In my understanding, providing great customer service revolves around four key elements. Firstly, active and genuine listening is fundamental to identifying and meeting the customers' needs. This means focusing on the customer's words and clues to provide not just what they want, but what they might need. Secondly, empathy is critical. Customers want to feel understood and valued. When we address their concerns with genuine care, we're able to instill trust and build strong relationships. The third component is solution-driven service. Problems are inevitable, but the ability to quickly resolve them ensures customer satisfaction. Lastly and most importantly, a warm and inviting atmosphere. We're not just selling smoothies and bowls at Nekter, we're promoting a lifestyle. A vibrant, healthy atmosphere that aligns with our mission is therefore vital in providing excellent customer service."
Tell me about a time you had a disagreement with a coworker. How did you handle it?
During your Nekter Juice Bar interview, brace yourself for more than just a test of your understanding of their colorful, nutrient-rich products. Among other aspects, the interviewer will be expecting you to demonstrate your ability to deal with workplace relationships.
What they're really interested in is not the disagreement but your diplomacy, conflict resolution capabilities, and contribution towards a positive work environment.
How do you crack this tough nut? It's simple. Ignore the conflict, and focus on the resolution. Pinpoint the steps you took to deal with the conflict professionally. Begin with giving context, delve into your action steps, and wrap up with a positive outcome.
Context: Briefly explain the disagreement
Action Steps: Detail your problem-solving actions
Positive Outcome: Highlight the beneficial impact of your actions
Now, let's smooth(ie) over the theory and blend it seamlessly with a concrete example!
"One time, when I was working at a previous food service job, another employee and I had a disagreement over specific cleaning responsibilities at the end of our shift. Instead of allowing the situation to escalate, I proposed that we calmly discuss our viewpoints. I acknowledged his viewpoint first, respecting his input. Then, I explained my perspective and suggested we share the tasks evenly instead. From that day forward, we split the responsibilities, fostering a more cooperative work environment. Ultimately, our relationship wasn't hampered; in fact, we ended up working better together. I believe it was my ability to handle the disagreement in a respectful and constructive manner which led to this positive outcome."
Tell me about a time you went above and beyond to make a customer feel welcomed and valued?
This question is a chance for the hiring manager to observe your ability to deliver exceptional customer service and enhance the overall guest experience, which is a cornerstone of the Nekter brand.
Answering this question requires showcasing a specific instance where you exhibited exceptional customer service. Provide a narrative that highlights your ability to empathize with a customer's needs and take non-routine measures to surpass their expectations. Include details of the situation, the actions you took, and the positive outcome or impact on the customer.
It's also crucial to link your example back to the Nekter brand by showing how your actions align with the company's commitment to making customers feel valued, welcomed, and healthier.
Let's bring these tips to life with an example response that resonates with the ethos of Nekter Juice Bar.
"During my time at another health-focused restaurant, a regular customer with a severe gluten allergy walked in. They usually ordered a specific meal which was naturally gluten-free, but that day we had unfortunately run out of the necessary ingredients. Understanding the customer's dietary restrictions and value to us, I took responsibility and proactively proposed an alternative, creating a new dish using the available gluten-free ingredients. I involved them in the process, asking for their preferences and ensuring they felt comfortable and appreciated. The customer was immensely grateful for the attention and personalized service I provided, and shared their positive experience with friends. This was a clear win for exceptional customer service, something I can't wait to bring to Nekter Juice Bar, especially because customer satisfaction aligns so well with the brand's ethos of providing healthier, accessible options for all."
When the interviewer put this question to you, what they're really trying to pull out of you is your knack for problem-solving, customer service capabilities, and just how cool-headed you can stay under pressure. At the end of the day, they just want to see if you can uphold Nekter Juice Bar's rock-solid reputation of customer satisfaction, even when the going gets tough!
Now, when you're preparing your golden response to this question, the STAR method is your best friend. What's that stand for? Simply: Situation, Task, Action, and Result. Start off by painting the picture of the grim situation you were stuck in. Layer on the task that you tackled and the roadmap you followed to solve the issue. Lastly, whip up a grand finale – the positive outcome that was a direct result of your actions.
Don't forget, it's the specificity that's key here – nobody ever won anyone over with vague answers! And if you can cherry-pick an instance from your past work experiences where your action led to some major uplift, that's going to knock their socks off and show off the high-stakes impact of your customer service skills.
Just like that little sprinkle of chia seeds that makes your smoothie complete, your compelling narrative is nothing without some hard-hitting results.
"I once had a customer who was visibly upset because their smoothie didn't match what they thought they had ordered. I immediately acknowledged their dissatisfaction and apologized. I calmly asked them what they expected, using this information to decipher where the communication gap might have occurred. I then quickly remade the smoothie according to their exact preferences while engaging in friendly chitchat to de-escalate the situation. My swift action turned their frustration into gratitude, with the customer leaving not only with their desired smoothie but also a complimentary voucher for their next visit as a goodwill gesture. From that day forward, they became a regular customer and even recommended our bar to their friends." Keep this in mind, and you'll be able to sell them on your customer-oriented attitude.
How do you typically respond when a supervisor or colleague offers you feedback?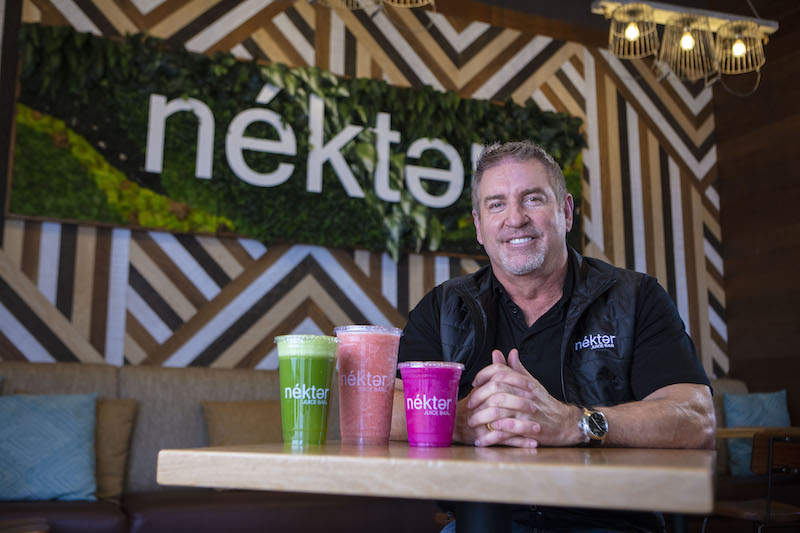 This question is a real deep-dive into your professional character to check on two main things:
Can you handle constructive criticism without making it personal?
Are you open and flexible to self-improvement?
At Nekter Juice Bar, the principles of growth and empathy within the team are key, so taking feedback like a champ is pretty crucial.
When you find yourself face-to-face with this question, express your understanding of feedback as a vehicle for professional growth. Try to be specific here. Maybe you can talk about focusing on the learning, not the delivery process. Or how feedback is an opportunity to keep enhancing your capabilities.
Sharing how you've taken feedback and made positive changes based on it could be a real winner. The main thing is to project that you're a team player who welcomes learning experiences.
Wondering how to really seal the deal with your answer? Here's a little inspiration:
"When a supervisor or colleague offers me feedback, I view it as a golden opportunity to grow. I don't shy away from constructive criticism because I understand its role in my professional development. For instance, when I was working at my previous job, my manager suggested that I could improve customer interactions by maintaining a more cheerful disposition. I took this feedback to heart and started working on my communication approach. By incorporating their advice, not only did customer satisfaction rates get a significant boost, but I also found that I enjoyed my work more. So in essence, I'm receptive to feedback as I believe in the philosophy of lifelong learning and continuous improvement."
How would you communicate the benefits of our juices and smoothies to guests who may be new to the brand?

The Nekter Juice Bar hiring manager is assessing how well you can articulate the value of their product in an engaging manner. From your response, they hope to glean whether you are well-versed in the brand's offerings and can present them in an enticing and persuasive way to customers.
Our advice in answering this question starts with equipping yourself with knowledge. Research the specific elements that set Nekter Juice Bar's products apart: their exclusive blend of ingredients, freshness, health benefits, to name a few. When you understand the brand, its mission, and its values, it becomes easier to project an impassioned image.
Encourage customers by tapping into their personal needs and objectives, whether those are weight loss, detoxification, energy boost, or merely craving something tasty yet healthy. By doing so, you'll help them understand how Nekter's products could meet those needs.
Now, it's time to put all the preparation to practice, stirring all ingredients in the pitch and painting a vivid picture that sells.
Given the above, a potential promising response could be: "Knowing about the benefits of Nekter's juices and smoothies is like having a secret superpower. I'd love to share this with customers, so their lives can be enriched too! For instance, if a guest mentions they're feeling a bit sluggish, I'd introduce them to our 'Greenie', a powerhouse blend that promotes natural energy and wellness. I'd explain how our drinks' fresh fruits and vegetables can cleanse the system, boost immune health, and bring a holistic sense of well-being. Our drinks aren't just delicious – they're consciously crafted with ingredients that nourish and rejuvenate from the inside-out. By selecting Nekter Juice Bar, our guests are choosing a healthier and more vibrant lifestyle."
Here at Nekter, we believe that everyone has room to grow. What do you see as some of your biggest strengths and weaknesses?
The interviewer is keen to judge your self-awareness and scope for growth. This subtle question is your golden ticket to showcase your commitment towards improvement and knack to chin up amidst challenges.
Start by jumping into your strengths – your moment to modestly yet effectively flaunt your skills. Halt there, don't make it sound braggish! Instead, smartly anchor each strength back to how it would uplift Nekter Juice Bar.
Now, onto the weaknesses. Choose a trait that needs work, not a severe flaw. Prove that you're a work in progress and you're slogging to overcome these shortcomings. Your zeal to learn, accepting feedback, and acting on it is what you need to project here.
Nail this question right, and you're pacing ahead to showcase your honesty, self-awareness, and desire to blossom despite the hiccups.
Still nervous? Here's how you could answer,
"One of my significant strengths is my strong interpersonal skills, which I've developed through my previous role in customer service. I've found that my ability to connect with customers, empathize with them and solve their issues quickly; leads to higher customer satisfaction. As for weaknesses, I'm aware that I'm still honing my multitasking skills. Working in a fast-paced environment like at Nekter could sometimes demand handling multiple orders simultaneously. However, I've been actively working on improving through various techniques like time management and prioritizing tasks. I believe that working at Nekter would help me further strengthen this skill while also putting my customer service skills to good use."
Could you walk me through what your availability would be if you joined the Nekter team?
This question reveals two key insights about you.
Your flexibility: How well does your availability align with the store's needs?
Your commitment level: Can you maintain a work-life balance and stay committed to the job?
Your response would help the interviewer sense your excitement and readiness to join the Nekter team.
Think about Nekter Juice Bar's hours of operation, your comfort with various shifts, and other time commitments. Don't jump into details. Start with broad strokes that highlight your flexibility and work towards the specifics.
❗Authenticity is vital. A misrepresented availability can brew potential scheduling conflicts and dissatisfaction.
And don't forget the cherry on top: your commitment level. Speak about your other commitments (like school or another job) and how you plan to manage your time effectively.
Let's blend these ingredients into a refreshing answer that's as fresh as Nekter's green juice:
"If I were to join the Nekter team, my availability would be quite flexible. Typically, I am free to work weekdays and am open to early morning shifts, not forgetting that I can also be available on Saturdays when the store may have a heavier footfall. As a student, I have scheduled my classes in such a way that it leaves me ample time in the mornings and the entirety of the afternoon free for work. Moreover, I have a track record of efficiently balancing work and studies and I am fully committed to maintaining that balance while prioritizing my responsibilities at Nekter Juice Bar."
What transportation do you have in place to ensure you can make it to your shifts?
Don't let this unassuming question fool you. It's brimming with insightful implications. You see, the interviewer isn't interested in whether you're driving the latest Tesla model or getting around to renewing your transit pass.
What they're aiming to uncover is a reflection of your reliability and your ability to stay punctual. And let's face it, these traits are a must-have in the high-speed, customer-focused world of the juice bar industry.
In approaching this question, what's important is demonstrating your reliability and readiness to adhere to your shifts.
Spill the beans about your primary mode of transport. It could be a car, bike, public transport, or even just your trusted pair of feet.
Have a Plan B in place? Great, share it with them, it's a fantastic opportunity to show your ability to adapt and think ahead.
Keep your goal in sight here – Reassure them that you're going to show up and you're going to be on time, every single time. If your chosen ride does the job and gets you there promptly, reemphasize that.
And hey, we're talking about real life here, right? Traffic jams happen, and work schedules can sometimes be anything but routine. Give them a taste of your proactive problem-solving skills by sharing your strategies for dealing with such incidents.
All set? Now let's kick your preparation into high gear with an example response.
"To ensure that I'm punctual for my shifts at Nekter Juice Bar, I utilize a dependable combination of public transportation and my bicycle for the last mile. Both are highly reliable and afford me flexibility in case of delays or unforeseen circumstances. I've become adept at reading transit schedules and planning my commute accordingly, leaving ample time for any unforeseen situations that may arise. In those rare instances where a situation may affect my punctuality, I have a backup plan – I've arranged with a local carpool group. With this strategy in place, I can confidently assure you I will consistently arrive on time and ready to deliver exceptional service to Nekter Juice Bar customers."
Questions to Ask the Interviewer in Nekter Juice Bar Interview
There's always that ONE question that throws off even the most prepared candidate:
"Do you have any questions?"
Now:
If you're anything like most job-seekers, you've probably fretted about asking the WRONG question. Maybe revealing a gap in your understanding or coming off as unprepared. But here's the deal: This is a golden moment in your interview. An opportunity you shouldn't miss.
Here's why:
This is your chance to show:
Engagement: They're looking to see if you're genuinely interested in becoming a part of the Nekter Juice Bar family.
Research Skills: Your questions can reveal how deeply you've dived into understanding the company and the role.
Critical Thinking: It's not just about asking questions but asking the RIGHT ones.
So, what SHOULD you ask?
We've got you covered with insightful and appropriate questions you can ask your Nekter Juice Bar interviewer:
Can you describe a typical day in this role?
Who was previously in this role, and why did they leave?
How would I be trained or introduced to the job?
Could you explain the organizational structure of the juice bar?
What are the biggest challenges faced by Nekter Juice Bar currently?
How does the company measure and reward employee success?
Could you describe the most successful employees at Nekter?
How has the business changed or grown in the last year?
Are there any skills you think are critical for success in this role which I haven't mentioned yet?
How do Nekter Juice Bar and its employees live up to the company values?
Can you explain more about the company's commitment towards promoting clean, healthy living?
What do you love the most about working here at Nekter Juice Bar?
What are the opportunities for professional growth in this role?
How would you describe the company's culture and leadership philosophy?
Where have successful employees in this position progressed to?
What trends or changes do you foresee in the next few years for the fresh juice and smoothie industry?
How do you ensure the quality of the ingredients you use in your juices and smoothies?
What sets Nekter Juice Bar apart from other juice bars?
How does Nekter Juice Bar handle customer complaints and negative feedback?
What are the company's plans for expansion or growth in the near future?
Nekter Juice Bar Hiring Process

You're excited for your upcoming interview at Nekter Juice Bar. This fast-growing juice chain is known for its real, fresh ingredients and energetic work environment.
While the hiring process moves quickly, you can feel fully prepared by learning what to expect at each step along the way.
1. Application
After submitting your application online or in person, expect a response within 1-2 weeks. Going into the store shows initiative, so don't be shy about following up in person if you haven't heard back. Have a polished resume highlighting your customer service skills ready to go.
2. Initial Interview
The initial interview is casual and takes around 10-15 minutes. Come prepared to chat about your availability, personality fit, previous experience, and passion for delivering excellent customer service. Be ready to convey your friendliness, energy, and teamwork abilities.
3. Hiring Decision
Some candidates are hired on the spot after a single interview. For other roles, additional interviews may be required over the span of a few days. If you need paperwork or a food handler's certificate, get those completed ASAP.
4. Training
Once hired, dive into the fast-paced onsite training program. You'll learn to whip up Nekter's famous juices and items like the fan-favorite acai bowls. Training focuses on building drink-making skills, food prep speed, and delivering top-notch customer service.
5. Scheduling
Managers work with you to accommodate student and availability needs. The atmosphere is lively, and the pace is swift. You'll be part of a supportive team focused on providing an incredible experience for every customer.

Nekter Juice Bar Interview Tips
When interviewing at Nekter Juice Bar, be ready to showcase your upbeat personality, availability, and customer service skills. Since the environment is fast-paced, highlight your ability to multitask and work as a team player. With training focused on making drinks and food prep, mention any related experience you have. Ask questions to show your interest. The interview process is meant to be casual, so relax and be your friendly self.
What to Wear to Nekter Juice Bar Interview
Kudos to you for landing an interview at Nekter Juice Bar. This is your moment to shine, and we want to ensure you make an unforgettable first impression. One of the simplest ways to do that? Dressing the part. You see, your attire often sets the stage even before you say your first hello. So, let's make it count ????????????.
You've probably heard the phrase, "When in Rome, do as the Romans do." When stepping into a company's territory, it's a savvy move to reflect their culture, even subtly, through your dress choice. Think about it this way: dressing in a manner similar to the company's dress code showcases your ability to fit right into their world.
Speaking of the company's dress code, here's what you need to know about the attire at Nekter Juice Bar.
The dress code at Nekter Juice Bar requires employees to wear a company-issued Nekter shirt, black bottoms, and non-slip shoes for safety. Hair should be tied up and accessorized with either a Nekter headband or hat.
Now that you've got a clear picture, let's match this to your prospective role.
Team Member, Juicer, Server, Cashier, Shift Lead:  Casual or business casual attire is your go-to here. Think of a crisp, clean t-shirt paired with dark jeans or slacks, and perhaps some comfortable loafers or neat sneakers.
Assistant Manager, General Manager: Step it up a notch for these roles. Embrace business casual. A neat blouse or shirt, paired with tailored pants or a skirt, and closed-toe flats or low heels should do the trick.
Corporate Office Positions: This is where you bring out the big guns – business formal. We're talking about suits, blazers, pencil skirts, and the likes. Dress shoes are a must.
Conclusion
Ever wondered what it feels like to walk into an interview room and just know you've got this? When you're prepped for every possible question Nekter Juice Bar might throw at you, that feeling is not only achievable – it's guaranteed.
However, while we certainly hope you ace your interview at Nekter Juice Bar, don't get complacent – keep your options open and continue sending out applications. If a fruitful environment like Nekter appeals to you, there's a plethora of smoothie and juice chains out there with similar job openings. Consider companies like Smoothie King, Jamba Juice, Tropical Smoothie Cafe, Clean Juice, Juice Press, and Pressed Juicery.
No matter how optimistic you feel about your chances at Nekter, make it your mission to keep seeking opportunities until you've nailed that job. Stay curious, stay motivated, and above all, stay positive. After all, the right opportunity might just be around the corner, waiting for your application.