24 Pinkberry Interview Questions (And Refreshing Answers)
Do you feel your heartbeats becoming little lightning bolts as you think about your upcoming interview with Pinkberry? That's okay! It's entirely normal to get pre-interview jitters.
But what if you could step into the interview room with confidence radiating from every pore? What if you walked in already knowing the questions they were going to ask you? In this blog post, we've curated the most likely Pinkberry interview questions you'll face and crafted compelling answers to help you stand out.
Reading this blog post won't just give you answers, it will provide you with an indispensable tool – confidence. Imagine feeling unflustered even under the spotlight of daunting questions, imagine impressing your interviewer with your calm, articulate answers.
The most commonly asked Pinkberry interview questions are now at your fingertips – grasp them, embody them, and step forward to claim your future.
Pinkberry Company Information
Researching Pinkberry before your interview is beneficial, as this shows initiative and can help you prepare for any questions related to the company's history, mission, or values. In addition, the more you know about Pinkberry, the more comfortable you'll feel during the interview process.
Below is a handful of starting points for your consideration:
| | |
| --- | --- |
| Trade Name | Pinkberry |
| Type | Frozen Dessert Restaurant Chain |
| Founded | January 2005 |
| Founders | Hye Kyung (Shelly) Hwang, Young Lee |
| Headquarters | Scottsdale, Arizona, United States |
| Menu | Frozen Yogurt, Smoothies, Shakes, Parfaits, Waffle Cones |
| Signature Items | Original Tart Frozen Yogurt, Swirly Whip, Pinkbee's Low-Fat Milk Ice Cream |
| Core Values | Uncompromising Quality, Emotional Connections, Customer Delight, Team Member Excellence, Entrepreneurial Spirit, Profitable and Responsible Growth. |
| Website | www.pinkberry.com |
| Competitors | Red Mango, Yogurtland, TCBY, Menchie's, 16 Handles |
Additional facts:
???? Inspiration Aplenty: Born out of European gelato, frozen yogurt history, and America's love for ice cream, Pinkberry started its journey in LA, 2005.
???? Real Yogurt Controversy: Facing challenges on its yogurt's authenticity, Pinkberry revamped its recipe, earning the Live and Active Cultures Seal in 2008.
???? Global Footprint: In just 4 years, Pinkberry went international with its first overseas store in Kuwait. Today, it swirls in 300+ stores across 20+ countries.
???? Strategic Partnership: Kuwaiti retail powerhouse M.H. Alshaya Co. played a pivotal role, expanding Pinkberry in Middle East, North Africa, and Turkey.
????️ Maverick Investments: Starbucks founder Howard Schultz's venture fund, Maveron, invested a whopping $27.5 million in Pinkberry.
???? A Shift in Vision: Kayla Foods acquired Pinkberry in 2015, focusing on uncompromising quality and using fresh ingredients.
???? Taste & Health Hand-in-hand: Pinkberry ensures its yogurt is made from real milk, real yogurt, and is complemented by fresh, hand-cut fruits daily.
❤️ Service at Heart: Pinkberry believes in brightening up customers' days, creating a welcoming and innovative environment without being overpriced.
???? Spotlight Moments: Pinkberry has had its moments of fame, featuring in TV shows like "Curb Your Enthusiasm" and movies like "Still Alice."
Pinkberry Mission Statement
Serve Frozen Yogurt and provide outstanding service that brightens up our customers' day.
Pinkberry Interview Questions
Could you tell me a little about yourself and walk me through your background?
This question, while seemingly basic, serves as an ice-breaker. But it goes deeper – it's a chance for the interviewer to understand who you are both personally and professionally, and assess if your personality, values, and professional background align with what Pinkberry stands for – an approachable, vibrant ethos with a customer-focused attitude.
First and foremost, you should keep your response concise and relevant to the role you're applying for. Sprinkle your answer with personal anecdotes that highlight traits that would benefit the Pinkberry team – leadership, teamwork, customer service, or creativity, to name a few.
Highlight any relevant work experience you may have, even if it's not in the food service industry, the skills you've accumulated can often be transferable.
Finally, communicate your passion for the brand and what it offers – being a fan of Pinkberry and its incredible yogurts can really make you stand out!
Now, brace yourself and get ready to shine as brightly as the strawberries atop a Pinkberry original because we're about to provide a perfectly whipped-up example answer for the question!
"Absolutely, I'd be glad to. I'm a sort of 'people person' and have always seen myself working in a dynamic environment like Pinkberry. My previous job was as a retail assistant at a busy store where I honed prioritization and customer service skills. Those experiences taught me the importance of a positive customer experience – something I've observed each time I've visited a Pinkberry outlet. Apart from that, I am enthusiastic about the food and beverage industry, and in my free time, I enjoy trying out new recipes and garnishing them creatively. The dedication Pinkberry has to not just serving great tasting frozen yogurt, but also creating appealing presentations aligns directly with my personal and professional ethos. And finally, as a loyal Pinkberry customer myself, I'm excited about the prospect of bringing my positivity, creativity, and genuine love for your brand to this position."
Why do you want to work for Pinkberry?
The interviewer isn't merely interested in hearing you recite the company's history or its achievements. Yes, they want to see your knowledge about Pinkberry, but more crucially, they want to discern your motives and enthusiasm for joining their team. It's about discovering if you're sincerely passionate about their brand and if you're a fit for Pinkberry's lively, customer-centric culture.
In answering, make sure to convey your genuine fondness for the brand. Perhaps you're a long-time customer enchanted by the Pinkberry experience, or you resonate with their commitment to serving fresh, healthy, and high-quality treats.
Secondly, stress how this role fits your career goals. Discuss how you could grow professionally while contributing positively to Pinkberry's success.
And lastly, illustrate the specific skills and experiences that you bring to the table. Show them why Pinkberry needs you, not why you need them.
We're not just making you an essayist; we're crafting you into a storyteller.
"I've honestly always been a fan of Pinkberry. The whole atmosphere – the lively setting, the delicious variety of flavors and toppings, and the friendly staff – it's always a delightful experience that I want to be part of. Not only is working here perfectly in line with my passion for customer service and food, but I also see it as an opportunity to learn from a company that places high emphasis on quality and innovative offerings. I believe that my past experience in the foodservice industry, combined with my natural knack for engaging customers, would allow me to uphold the Pinkberry standard and push the envelope further to create unforgettable experiences for our customers."
Looking ahead, where do you hope to be in your career 5 years from now, and how will this role help you reach there?
This question is essential for the interviewer to gauge your dedication, seriousness towards your career growth, and how this aligns with Pinkberry's objectives. They're interested in individuals who see Pinkberry as more than just a pitstop but rather a huge leap into a fulfilling career journey.
Don't fret if you're unsure about your exact plans 5 years down the line. Most of us struggle with this uncertainty. The key to nailing this question is in the balance – showing ambition without appearing over-zealous, and demonstrating commitment without sounding too rigid.
Speak with passion about your interest in the F&B industry and your desire to advance within it. Explain how Pinkberry, with its emphasis on quality and customer service, aligns with your long-term goals.
Always remember to link your personal growth to that of the company, highlighting how your success will be Pinkberry's too.
Poised for success, let's cement the strategy with an illustrative response, painting a vibrant career landscape that has Pinkberry at its heart.
"Five years from now, I see myself taking on larger responsibilities within the food service industry, striving to create a memorable experience for every customer. I am particularly interested in menu development and marketing strategies, so I hope to develop my skills in these areas. With Pinkberry's infinite commitment towards innovation and customer satisfaction, I am confident that I can achieve this goal here. As a team member, I know I would have the opportunity to learn from industry leaders who prioritize quality and creativity just as much as I do. Hence, joining the Pinkberry family would be a definitive step towards my career goal of becoming a vital contributor in a food service company that truly values customer experience and innovative ideas."
How did you first hear about this opportunity with Pinkberry?
The hiring manager is looking for insight into how effectively their marketing and recruitment efforts are landing. Equally important, they are also assessing your interest in Pinkberry and the effort you have put into seeking opportunities with them.
So, how should you answer this question? We suggest being honest, specific, and showing enthusiasm.
If a friend referred you to the opportunity, don't just mention that – instead, expand on why you think this friend considered this an excellent fit for you.
If you found the job posting online or on a job board, be specific about this and also about why it caught your interest.
Are you primed to ace this question? Let's dive into a tailored example that can give you a clearer sense of how to navigate this conversational minefield.
"Yes, I first came across this opportunity on Indeed, where I follow Pinkberry for its innovative offerings and commitment to a positive customer service culture. I've been a Pinkberry customer for years and have always admired the brand's focus on quality and innovation. Seeing the job posting felt like a chance to be part of a team where I can leverage my passion for serving others and contribute to a brand I truly believe in. "
This question appears simple at first glance but it carries a wealth of importance to turn the tide of the interview in your favor. They are trying to gauge your self-awareness and honesty alongside assessing how your skills and areas for improvement relate to the position you're applying for.
Start by identifying the strengths that directly relate to the role you're seeking at Pinkberry. These could be customer service skills, problem-solving capabilities, or attention to detail. Be ready to share real-world examples showcasing these strengths.
When discussing weaknesses, tread carefully. We advise picking something that you're genuinely working to improve and framing it positively. Show initiative and explain how you're already taking steps to overcome this weakness. This way, you demonstrate accountability and a proactive approach, traits highly appreciated by employers.
Now, get ready to apply these tips – we've got a fantastic example to illuminate how to craft your answer.
"One of my greatest strengths is my ability to connect and communicate with customers. During my previous job, I was regularly complimented for my customer service skills. I am very good at understanding customer needs which, I believe, makes me a perfect fit for a customer-facing role at Pinkberry. On the other hand, I must admit that sometimes I could get too particular about small details. While it helps me maintain the utmost quality, it can sometimes lead to overanalysis. However, I am working on balancing my attentiveness to detail with efficiency. For instance, I've been using time management apps to schedule important tasks and prioritize effectively."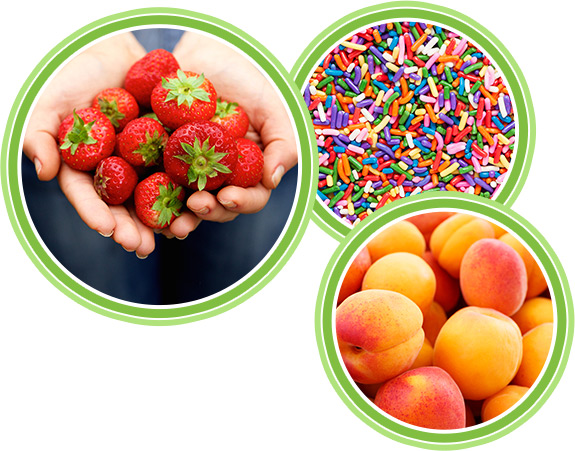 The hiring manager is assessing two things primarily: your knowledge of Pinkberry's offerings and your motivation for seeking employment with them. This is a chance for you to display your passion for the brand and your understanding of their unique position in the market.
Preparing your answer involves two key steps: learn and relate.
Begin by thoroughly researching Pinkberry's unique offerings like their original tart, flavored frozen yogurts, and selection of premium toppings. Understand their brand philosophy – Pinkberry prides itself on delivering not just a product, but an experience.
Secondly, delve into why you're drawn to the brand. Maybe it's their commitment to using only fresh, high-quality ingredients, their stylish, modern store aesthetics, or even their outstanding customer service. Blend a mixture of these elements into your response, demonstrating you're not only familiar with Pinkberry products but also attracted by the values they uphold.
Now that we've armed you with these juicy insights, let's daub them onto the canvas of your interview reply.
"Every time I visit a Pinkberry store, I am captivated not just by the delicious frozen yogurts but by the entire refreshing experience. Your original tart is a taste sensation, complemented perfectly by a selection of healthy, fresh toppings – it's a premium product unlike any other in the market. What draws me to Pinkberry is your unwavering commitment to quality. From using top-quality ingredients to maintaining an aesthetically appealing store environment, Pinkberry takes utmost pride in providing an extraordinary experience. I want to be part of a brand that prioritizes quality and customer experience above everything else, which is why Pinkberry is my top choice."
If we were launching a new yogurt flavor, how would you promote it to a customer?
The hiring manager wants to picture you in the vibrant Pinkberry apron, transforming an ordinary purchasing instance into a memorable and enriching experience for the customer.
They want to see your creative zing, how persuasive you can be, if you understand who their customers are, and, above all, whether you can get these customers excited about a new yogurt flavor! Can you make buying a yogurt feel a bit more than just swiping a card? Can you make it an event?
Time to roll up your sleeves and get stuck into an amazing answer! Put your knowledge of Pinkberry's customer base, creative chops, and genuine enthusiasm to some serious work here. Remember, Pinkberry is all about the freshest of the fresh, top tier quality, and lipsmacking deliciousness.
Paint a mouth-watering picture of the new flavor. Maybe it reminds customers of a summertime memory, or you could talk about its nutritious goodness. The key is to make it irresistible, and take them on a flavorful ride they've never been on before.
Above all, don't forget to keep an eye on whether you're sticking to the Pinkberry vibe and what the company stands for – but also let your own unique sales style shine through.
Ready to take a crack at it? Let's give you a flavor of an ideal answer.
"If Pinkberry were launching a new tropical mango yogurt, I'd eagerly say to our customers, 'Have you heard about Pinkberry's exciting new addition? It's our tropical mango yogurt, a flavorful sensation that'll transport your taste buds right to a sun-soaked beach. Made with the finest, freshest mangoes, it's a delightful blend of creamy sweetness and tanginess that keeps you coming back for more. Not to mention, mangoes are packed with vitamins! It's an indulgence you can feel good about. I guarantee you'll love it – this isn't just a scoop of yogurt, it's a mini-vacation in a cup! Would you like to try a sample now?'"
How would you handle a situation where a customer informs you they have a food allergy?
This question is designed to reveal your knowledge about managing food allergies, empathy for customers, and ability to make safe, quick decisions under pressure.
In response to this question, don't scratch your head like it's a treasure map without 'X' marks.
The first step is to show seriousness towards food allergies. Acknowledge the dangerous implications of not taking such information seriously.
Then, highlight your commitment to customer safety by mentioning that you would immediately inform them about the ingredients of the products they're interested in, and accompany this by showing them the allergen information Pinkberry provides.
And, assure them that you'd ask for assistance from a superior if you ever find yourself in doubt or discomfort, to ensure the customer's well-being. Confidence and empathy, here, are your chaperones—let them shine.
Now, let's swirl our advice into a daringly delicious answer for your Pinkberry interview!
"If a customer informed me about a food allergy, my priority would undoubtedly be their safety. I would respond with 'Thank you for letting me know. I'll do my best to serve you safely.' I'd immediately provide information about the ingredients of our menu items they're interested in and guide them towards our in-store allergen information board. I believe Pinkberry prioritizes its customers' well-being, as do I. If there's ever any doubt, I wouldn't hesitate to call upon my manager or a senior team member to ensure we handle the situation appropriately."
If I asked your friends to describe you in 3 words, what would they be?
This question aims to give the hiring manager a glimpse of your interpersonal skills and personality from a different perspective. How you respond provides valuable insight into how you view yourself and how effectively you interact with peers, which is crucial in the customer-focused industry that Pinkberry operates within.
Want to totally own this question? Think about the words that really sum up your work style and personality, and how these sync up with what Pinkberry is all about. This place loves folks who know how to work as a team, give standout customer service, and rock a positive vibe – qualities they search high and low for in their crew members.
Think back on what friends, family, and past coworkers have said about you, and pull out three traits that truly capture who you are. Rehearse your answer beforehand to ensure the words flow naturally during the interview, as off-the-cuff responses can sometimes miss the mark.
Let's put words into action with a stellar example that will leave the interviewer impressed.
"If you were to ask my friends to describe me in three words, they'd likely say I am 'collaborative,' 'approachable,' and 'optimistic.' I always enjoy working in a team, which I believe creates a stronger collective output than working in isolation. Being approachable has always helped me build strong friendships and relationships with customers in my previous roles, leading to superb customer satisfaction ratings. Lastly, my optimism keeps me moving forward and inspires those around me, even in challenging situations – an attitude I believe fits perfectly with the Pinkberry culture."
Describe a time you turned around a difficult customer interaction. How did you resolve the situation?
This question pops up all the time. It's just a way for them to figure out if you've got the pizzazz to keep things Pinkberry-pleasant even under strain. They want to know if you've got those sweet, sweet social skills and problem-solving abilities. After all, keeping cool in a swirl—that's the Pinkberry way.
So, how best to tackle this twister? Start off by clearly setting up the situation. Then outline the action you took to solve the problem and conclude with a positive result.
Remember, it's vital to focus on your actions and the solution. It's not enough to describe a difficult customer; the interviewer wants to know how you transformed sour to sweet. You should demonstrate empathy, determination, and most importantly, excellent communication skills.
As smooth as a spoon gliding through a cup of Pinkberry's finest, we transition from tips to a real-world example.
"Once, during a particularly busy shift, I served a customer who was unhappy with the flavor selection and was being quite vocal about his dissatisfaction – causing a stir among the other customers. I stayed calm and listened to what he had to say, empathizing with his disappointment. I suggested he try a couple of different flavors in a combination that I thought might suit his preferences. I explained why these flavors, when combined, might yield a similar taste he was missing out on. The customer agreed to give it a try. His outlook completely changed after tasting the combination, he even left with a smile, promising to come back next time. The other customers applauded the way I handled the situation, which made me feel like I'd turned a challenging moment into a win for everybody, cementing my passion for delivering great customer service."
Why do you believe you would be a great addition to the Pinkberry team?
This question is a critical element of the Pinkberry interview process. The hiring manager wants to assess your fit within the Pinkberry culture and if you can contribute positively to the customer experience and team dynamics.
To tackle this question effectively, start by researching Pinkberry's ethos, values, and culture. Highlight two or three values that resonate with you, and be prepared to provide real-life examples to demonstrate how you embody these values.
Do remember, Pinkberry prides itself on quality, innovation, and delightful customer experiences. Presenting yourself as personable, passionate about the brand, and committed to providing exceptional service can be a game-changer.
Additionally, express your capability to work effectively within a team to maintain a clean, welcoming, and efficient store environment.
Now, let's put the insights into an answer cocktail, sharpen our word blades, and sail smoothly into the world of Pinkberry!
"I think I would be a valuable addition to the Pinkberry team because I truly share the company's vision for providing quality products and creating a delightful customer experience. Having worked in retail before, I understand the significance of customer service. I am committed to bringing my positive attitude and high level of enthusiasm to ensure every customer leaves with a smile. Moreover, my past experience in a team-oriented environment will allow me to contribute to a harmonious work culture at Pinkberry. I admire Pinkberry's pursuit of innovation and would love to bring in fresh ideas to the team to maintain that innovative spirit, which is a part of Pinkberry's DNA."
Can you compose a short, creative song jingle promoting Pinkberry?
As odd as this question might seem at first, it's a fantastic opportunity to demonstrate your creativity, problem-solving abilities, and your understanding of Pinkberry's brand values.
By asking for an on-the-spot jingle, the interviewer is not exactly expecting you to pen a Billboard Top 100 hit, but rather to get a sense of how well you can think on your feet, your knowledge about the Pinkberry brand, and if you're the right cultural fit for their fun, innovative team.
Creating a catchy jingle isn't just about a rhythm that sticks, but also about encapsulating the essence of the brand in a few exciting lines. Prioritize your preparation by understanding the Pinkberry brand – what it stands for, its signature offerings, and its primary audience.
Remember, a big part of this task is demonstrating your ability to distill complex information into an easily digestible, engaging format. Try to incorporate your own unique flair into your song, showing off your creativity and innovation while remaining true to the brand's core messaging. Keep it light, make it fun, and let your passion for Pinkberry shine through.
Now, let's put these tips into a real-life scenario, showing you how a prepared response might sound in the heat of the moment.
"Absolutely, here goes: 'Pinkberry, oh Pinkberry, with swirls so divine, your yogurt so creamy, every bite a treat divine. For kids and adults, a flavor for every kind, Pinkberry, oh Pinkberry, the best frozen treat you'll find!' My aim here was to capture the universal appeal of Pinkberry as well as its variety of flavors and high-quality ingredients. I think this fun, light-hearted jingle would resonate with Pinkberry's broad customer base."
Could you create a quick TV commercial to showcase how you would excite customers about Pinkberry?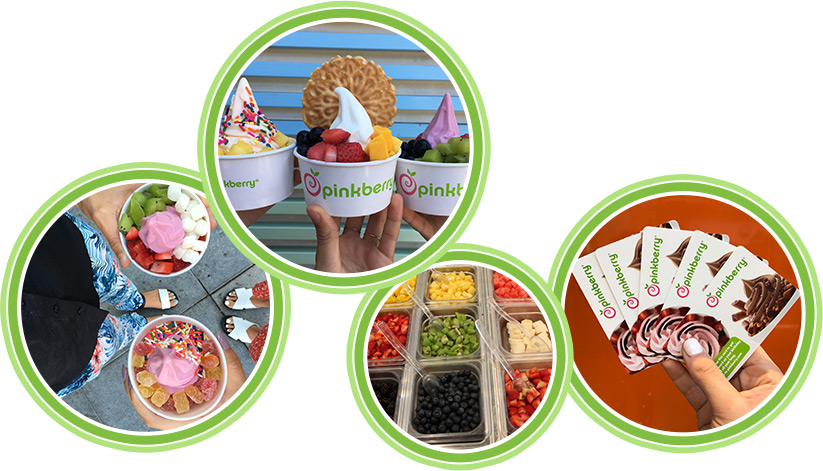 The interviewer is looking to gauge your creative skills, how well you understand the brand, and your ability to engage and excite the target audience. This question also tests how comfortable you are with thinking on your feet. So, don't panic.
It's about showcasing your knack for innovation, marketing acumen, and your ability to translate Pinkberry's essence into a digestible and enticing format.
Begin by visualizing the Pinkberry brand – fresh, vibrant, and fun. Keep that image in mind as you sketch the storyboard of your commercial. Be sure to encompass the Pinkberry spirit of freshness and playfulness in your answer. More importantly, focus on highlighting the brand's mouth-watering froyo offerings.
Remember to keep it concise; we're talking about a quick, attention-grabbing TV spot here. Now, transform your visuals into a verbal narrative for the hiring manager.
Get set to dazzle! Take a deep breath, cue the lights, and let's roll the camera.
"Absolutely! So, picture this: The screen is teeming with vivid, popping colors. We begin with a closeup of swirls of creamy, soft-serve froyo cascading into a Pinkberry cup. The viewers can almost taste the cool and refreshing treat. Cut to wide, bright smiles of people of all ages enjoying their Pinkberry, under the golden afternoon sun. Each person's cup garnished with fresh, colorful fruits and crunchy toppings representing our vast array of selections and combinations. We hear in the background, 'Pinkberry – Pick a flavor, Pick your joy!' The shot ends with Pinkberry logo and our tagline fading onto the screen, 'Pinkberry: Swirly Goodness.' This commercial touches all sensorial aspects, targeting both the sight and taste, creating that urge your audience can't resist."
Could you walk me through your approach if you had a customer that was dissatisfied or making excessive requests?
This question aims to assess your conflict resolution and problem-solving skills in a real-world setting. It allows the interviewer to see how you'd uphold Pinkberry's vision of providing extraordinary experiences.
Your approach should start by acknowledging the hypothetical customer's feelings and empathizing with their situation. Explain how you'd strive to understand their issue, listen actively, and try to offer suitable solutions within Pinkberry's operational standards.
Demonstrate your ability to remain composed and patient, even under pressure. Emphasize your skill in converting a challenging situation into an opportunity for building customer loyalty. Show your willingness to go the extra mile while at the same time maintaining professional boundaries.
Now, let's magnify this concept with an illustrative response that captures these qualities flawlessly.
"If I were to encounter a customer making excessive requests or expressing dissatisfaction, my initial step would be to tune into their concerns and validate their feelings, stating something like 'I understand that this situation might have caused you some inconvenience.' I would then actively listen to their issue, asking clarification questions if required, to ensure I fully understand their problem and expectations. Only then would I propose a solution that aligns with Pinkberry's policies but also assists the customer. If a solution isn't readily available, I'd confidently seek assistance from a supervisor or a manager. Through this process, my goal will always be to transform an unpleasant experience into an opportunity to create a positive, long-lasting connection with the customer."
Could you explain the difference between customer happiness and customer satisfaction from your perspective?
Savvy hiring managers use this question to assess your understanding of how customer-service-driven businesses thrive. They're interested in how you differentiate between 'satisfaction,' often tied to immediate transactions, and 'happiness,' which speaks to the broader, longer-term relationship with customers.
One effective approach to answering this question is to see satisfaction as a stepping stone to happiness. While satisfaction stems from delivering on promises and meeting basic expectations – like serving a delicious Pinkberry yogurt in a timely manner – happiness courts the emotional investment of your customer. It's about exceeding expectations, fostering an enjoyable experience, and building a lasting connection.
Remember, Pinkberry isn't just selling yogurt – they're selling the Pinkberry experience. Talk about added value, memorable interactions, personalized service, and how much deeper engagement contributes to happiness and cultivates loyalty.
Let's lace up these insights and craft an answer that will leave the hiring manager admiring your comprehension of the customer satisfaction-happiness continuum.
"In my perspective, 'customer satisfaction' is a critical aspect of our service at Pinkberry, ensuring we deliver consistently delicious treats in a friendly and efficient manner. Yet, it's more a short-term metric, a barometer of the success of each individual sale. However, 'customer happiness' goes a step further, it's the long-term reaction we strive to cultivate. When a customer feels heard, connected, when they're greeted by name, or when their favorite flavor is remembered, their overall happiness with our brand increases. This isn't just satisfying their immediate needs but creating an emotional bond that leads to repeat visits, loyalty, and robust word-of-mouth promotion. Therefore, while customer satisfaction keeps our business running smoothly day to day, customer happiness drives our long-term growth and sustainability."
Outside of work, what activities or hobbies do you enjoy in your free time?
Although it may seem casual, it's essential to realize that the interviewer isn't merely making small talk. They are looking for a well-rounded employee who possesses interests beyond the scope of work that keeps them engaged and active. Your answer can provide critical insight into your personality, creativity, and dedication- traits that perfectly resonate with the vibrant ethos of Pinkberry.
To answer this question confidently, you must first understand there's no right or wrong answer. Be genuine and share a hobby or activity that's truly important to you. Avoid sounding monotonous, and feel free to express your enthusiasm. Your aim should be to build a connection with the interviewer, allowing them to see a glimpse of your life outside the workplace.
However, keep things professional. If your hobby can tie back to the skills or characteristics helpful in your role at Pinkberry, it's a big plus. Staying fit for a physically demanding job, baking for a customer service role, or managing a personal blog can all be compelling examples.
Now that we've laid the groundwork, it's time to serve up that refreshing Pinkberry-style response!
"I've always been drawn towards culinary arts. I love experimenting with flavors in my leisure time, often attempting unusual combinations, much like Pinkberry does with its range of unique frozen yogurt toppings. Not only does it allow me to de-stress and have fun, but exercising my taste buds also indirectly lends a helping hand in understanding our customers better. Furthermore, I've recently started a fitness regimen to maintain my stamina and agility since I understand the job at Pinkberry requires being on my feet for extended periods. It's a perfect blend of something I enjoy and something beneficial for my role at Pinkberry."
We offer so many delicious frozen yogurt flavors here at Pinkberry. Which is your personal favorite?
This question may seem trivial on the surface, but beneath it is a delightful scoop of insight into your personality, your attention to the company's offerings, and your potential ability to connect with customers over shared favorites.
Authenticity shines, so avoid choosing a flavor just because it's popular. Instead, choose one that you genuinely love, and tell them why! Your explanation can include personal anecdotes, or maybe you love the tartness of the original or the creamy notes in the Pomegranate.
Don't shy away from illustrating your answer with sensual language; let them almost taste the frozen yogurt as you describe it! However, do link back to why you believe it'll resonate with Pinkberry customers, showing your understanding of their target market.
So, are we ready to swirl a delectable cherry-on-top answer for the Pinkberry team? Here it goes!
"My absolute favorite Pinkberry flavor would, without a doubt, be the raspberry, for two exciting reasons. First, I love how it strikes a perfect balance between the sweetness and tartness, providing a refreshing zing with every bite – it's almost like biting into fresh-picked raspberries. And secondly, it's a flavor that I believe can cater to a broad palate – those who seek a touch of the classic tartness or those who just want to indulge in a fruity sweet treat. Therefore, in sharing my personal preference with customers, I would be able to suggest a flavor that stands a good chance of satisfying their taste buds too."
Can you describe your ability to interact with customers in a fast-paced environment?
By asking this question, the Pinkberry interviewer seeks to decipher two things; your swiftness in a demanding environment and your ability to effectively communicate – both key tenets for a successful Pinkberry employee.
You see, at Pinkberry, customer delight lies at the heart of every action, and your potential hiring manager wants to ensure you're a seamless fit in their perfectly orchestrated symphony of customer service.
The best approach to ace this question is to rely on prior experiences. Think back to any moment you balanced efficient service with superior customer interaction. It could have been at a previous job, during a volunteer gig, or perhaps in a school group project.
The instance you choose isn't as critical as the skill set you showcase. Be sure to highlight your ability to multitask, communicate effectively, remain calm under pressure, and retain a positive, friendly demeanor. Remember, while speed is vital, Pinkberry values quality interactions above all.
With the right blend of past experiences and tangible skills, you're on your way to framing an outstanding response. Think of it as crafting your perfect Pinkberry sundae — layer by layer.
"Absolutely, I'd love to share my experience. Working as a lead volunteer at a popular city marathon, I was often faced with crowds of thirsty runners demanding immediate attention. I had to quickly fill water cups while engaging with the runners, providing them with words of encouragement. This taught me the importance of maintaining composure, cheerfulness, and speed. It was a fast-paced, challenging environment, quite similar to a busy day at Pinkberry. I am confident that I can carry these skills into the Pinkberry environment to swiftly serve customers while making their experience delightful and memorable."
Can you tell me about a difficult challenge you faced at work and how you overcame it?
This question fails to make an appearance in Pinkberry interviews. So why do hiring managers pose this particular question? Simple – they're trying to gauge your problem-solving prowess, resilience, and adaptability, and these traits are fundamental for thriving at Pinkberry/
But fret not, we have all the insider tips to help you construct an answer that will make a lasting impression.
Begin by recalling a situation from your past work experience where you faced significant obstacles. This can be a demanding project, a disagreement with a coworker, or a particularly busy day that required you to juggle multiple tasks.
Next, articulate precisely what made this situation challenging. Remember, the key lies in providing enough context without getting lost in the details.
Now, detail your response to this situation. This is where you shine a spotlight on your problem-solving skills and ability to maintain composure under pressure.
Finally, don't forget to share the end result. If possible, provide quantifiable data (like improved customer satisfaction ratings) that underscore your success.
Take a deep breath. We've tackled the strategy, now let's dive into the execution.
"As a shift supervisor at a busy café chain, I once had to manage a day where half our staff was sick, and we had an unexpectedly high volume of customers. The challenge was not only managing to keep the café running smoothly but also ensuring each customer received excellent service. Understanding the complexity of the situation, I quickly delegated tasks based on the remaining team members' strengths, assuring an efficient workflow. I jumped in wherever help was needed and kept the team motivated despite them working on a double shift. When the day ended, despite being short-staffed, our team received multiple compliments for our service and efficiency. A survey later showed that our café had the highest customer satisfaction rating for that particular day."
If you could have dinner with any 3 people, living or not, who would you choose and why?
Initially, you might be baffled, wondering what this question has to do with working at a frozen yogurt shop. Remember, the interviewer seeks to understand your character, inspirations, and values. Could it be any better way to know someone than to ask about the people they admire?
When formulating your answer, be authentic and thoughtful. Pick individuals who genuinely inspire or intrigue you – they could be historical figures, celebrities, or even people from your personal life.
As you explain your choices, make clear connections between what you admire about these individuals and the skills or values you would bring to Pinkberry. Maybe they inspire your work ethic, represent innovation or show resilience in the face of adversity.
Now that we've given you the beacon let's illuminate the path with a real-life example.
"If I could have dinner with any three people, I would choose Anthony Bourdain for his adventurous approach to diverse food cultures, Elon Musk for his relentless pursuit of innovation, and my grandmother for her unbeatable spirit and unique recipes. Bourdain's passion embodies the Pinkberry ethos of exploring creative flavors from around the globe. Similarly, Elon Musk's innovative mindset aligns with my own, propelling me to deliver fresh, inventive ways to elevate customer service. Finally, my grandmother's resilience inspires me to overcome daily challenges with a smile, always going the extra mile for customers. These dinner guests encapsulate the qualities that I believe would make me an outstanding team member at Pinkberry."
What creative ways would you advertise this cup to highlight its different uses?
Behind this seemingly innocent query, the interviewer is probing your creativity, strategic marketing skills, and understanding of Pinkberry's products and brand. A perfect answer to this question showcases not only your creative thinking but also your ability to align your ideas with Pinkberry's brand image and the unique selling propositions of their products.
When crafting your response to this question, start by considering Pinkberry's core consumers and what resonates with them. Understand that the goal is to highlight the versatility of the cup in an appealing manner to their customers. Articulate your ideas vividly, using visual cues if possible. Showcase ways the cup could be highlighted in social media campaigns, print advertising, and in-store displays. Give examples of creative taglines or visuals that you'd use, and explain why they would catch a customer's interest or align with Pinkberry's branding.
But before you let your creativity run wild, remember – less is often more.
"So if tasked with promoting this Pinkberry cup, I'd explore a campaign themed 'The Cup of Endless Possibilities.' In this campaign, I'd first leverage our social media platforms to run a competition where customers share photos of their own unique uses of the Pinkberry cup besides serving frozen yogurt. This serves multiple purposes – it engages our customer community, it generates unique user content, and it strongly highlights the cup's versatility. For in-store displays, I'd do a showcase of the cups repurposed – growing plant seeds, used as a unique pencil holder, or a colorful desk accessory. These ideas reflect our sustainable practices and harmonize with the fun, lively, and creative Pinkberry brand image."
If you could have any superpower, what would you choose?
This question is an insightful tool that the hiring manager aims to assess your creativity, your ability to think on your feet and get a glimpse into your personality. They are looking for a unique answer that demonstrates your ability to think outside the box but also relates back to the job at hand.
When answering this question, combine your imagination with understanding the role you're applying for at Pinkberry. Be sure to highlight a power that could help you excel in your position and enhance the Pinkberry customer experience.
Remember, there's no right or wrong answer, but the way you justify your choice must align with the Pinkberry values.
And now, we glide smoothly into our super response!
"If I could choose any superpower, it would be the ability to instantly understand and speak every language. At Pinkberry, I believe our customers come from diverse backgrounds and cultures. Appreciating and communicating effectively in their native languages would make them feel welcomed and understood. Additionally, it would help me in learning new recipes from various countries and cultures, thereby suggesting diversity additions to the Pinkberry menu. For anyone stepping into our store, I want to ensure that language is never a barrier, but a sweet connection, just like our wide range of froyo flavors."
How would you prioritize your responsibilities if you were the only employee available with multiple tasks needing completion (phone ringing, spill on the floor, helping the customer)?
Before you start sweating buckets, remember they're not out to trip you up. The hiring manager is trying to gain insight into your decision-making skills, problem-solving abilities, and how you perform under pressure. This is your moment to shine, showcasing those multitasking enigmas you possess.
So how should you tackle this question?
Begin by understanding that the customer is first in any service-oriented industry, including Pinkberry. Contemplating this, your instant response might be to help the customer first, but before answering, consider the health and safety implications too.
We advise you to explain your decision-making process, demonstrating how you would assess the situation on a case-by-case basis, depending on the urgency of the tasks at hand.
Remember, it's about showing your logical thought process and adaptability, not just answering with an assumption.
Now that you're armed with the logic behind prioritizing in this situation, let's delve into an example answer that paints the picture.
"Okay, let's just say things get a bit chaotic. I would listen and respond to the needs of the moment, as each situation demands its own solution. If the spill is hazardous and could potentially harm a customer, I would address it first while politely explaining the situation to the customer I am attending to. I believe that safety is paramount in any environment and cannot be compromised. Then, I would promptly assist the customer at hand, as providing efficient and friendly service is equally important. Finally, I would address the ringing phone, maintaining a calm demeanor and professionalism. This way, I believe I can handle multiple responsibilities while ensuring the best possible service to our Pinkberry customers."
Please outline your weekly availability. Are you available to work holidays, evenings, and weekends?
This question isn't only about who can work when – it's your chance to show off your rock-star work ethic. In the food biz, things hop and pop outside the usual 9-5, Monday to Friday gig. So, the hiring manager wants to know: Are you good to go for the crazy schedules, and can you keep your life together while at it?
Take into consideration your personal commitments, classes if you're a student or other part-time jobs you might have. Be clear about your availability but show that you're willing to adapt. Perhaps you'd comfortably work late nights, early mornings, or even the occasional holiday? Express that.
Remember to portray enthusiasm and that all-important flexibility. This is also a great time to emphasize your strong work ethic and your readiness to grow within the company.
Now that you've honed the necessary skills, let's put them to use with an example answer, shall we?
"Absolutely! I'm quite flexible with my schedule and can adapt it to meet Pinkberry's needs. During the weekdays, I'm available after 5 pm due to my college schedule. And I welcome the extra hours on weekends and most holidays, as I understand the customer footfall could be high on these days. You can count on me to keep the pace even during the busiest of times. However, I would appreciate a fair and consistent schedule so I can manage my responsibilities effectively. Ultimately, my goal is to be an efficient team player at Pinkberry while ensuring a balanced approach to my work and personal life."
Questions to Ask the Interviewer in Pinkberry Interview
When the interviewer has wrapped up their questions and turns the tables by asking if you have any questions. You might be tempted to shrug and say, "No, I think you've covered everything!" But wait! This is, in fact, one of the most crucial moments of your interview.
The interviewer is assessing your curiosity, engagement, and seriousness about the position. They're also gauging your fit within their business culture, as your questions can reflect your values and vision.
Now you're not left in the cold, wondering what to ask. We've compiled an exhaustive list of insightful questions you can ask your Pinkberry interviewer. Select the ones that best resonate with you, and come prepared to show your earnest interest in joining the Pinkberry team.
What does a typical day look like for a Pinkberry employee in this role?
What attributes make a person successful in this position?
How would you describe the Pinkberry culture?
What is the biggest challenge currently facing Pinkberry, and how does this role contribute to tackling it?
Could you please explain the work-life balance in this role?
What opportunities does Pinkberry provide for professional growth and development?
What do you enjoy most about working at Pinkberry?
How is success measured in this role?
How have you seen Pinkberry evolve as a company since you started working here?
Can I get to know more about the team I would be working with?
What sets Pinkberry apart from its competitors?
How has Pinkberry managed the impacts of COVID-19, particularly in regard to staff safety and customer satisfaction?
What would the first 90 days look like for the person in this role?
What's one piece of advice you'd give someone new to this job?
How does Pinkberry encourage diversity and inclusion within its staff?
Are there opportunities for career progression within Pinkberry?
How does Pinkberry take into consideration employee feedback and implement changes?
What steps have been taken to promote sustainability within the company?
What's the most rewarding aspect of working at Pinkberry?
Could you tell me more about the training program for this role?
Pinkberry Hiring Process

As you prepare for your Pinkberry interview, it's helpful to understand their typical hiring process so you can be fully prepared.
Here's an inside look at what you can expect in Pinkberry's hiring process:
The process starts when you submit your application, either online or in-person at a store.
If your background and skills match what they're looking for, you'll get a call to schedule a short phone or in-person screening interview with the store manager. This is your chance to briefly introduce yourself and share your skills, availability, and enthusiasm for the brand.
If you make a good impression here, you'll be invited to attend a group "audition" interview day. This is a more interactive experience where you'll work with other candidates on activities like introducing yourselves, creating a quick Pinkberry commercial or poem, and demonstrating teamwork skills. This shows how you engage with others and get creative on the fly. Stand out by being energetic, outgoing, and positive.
The managers will be observing to see who shines during the group tasks. The top candidates will be asked to stay for individual interviews, where you'll answer more standard questions about your background and interests. This is your time to really connect on your fit and passion.
If the managers feel you're a great match after the individual interview, you may receive a conditional job offer pending background checks.
The final step is new hire orientation and on-the-job training before you start serving up smiles and yogurt creations to customers.
Pinkberry Interview Tips
With Pinkberry's fun yet rigorous hiring process, it's all about standing out with energy and creativity. Come prepared with a big smile, expressive voice, and upbeat attitude. Have a few interactive ideas in mind to wow them during the group interview. Stay engaged, bounce off others' energy, and highlight your collaborative spirit. If you make it to the individual interview, speak clearly about your qualifications with confidence and passion. Share examples that showcase your people skills, work ethic, and ability to provide excellent customer service.
What to Wear to Pinkberry Interview
You've landed an interview with Pinkberry (yay you!), and while you're running through potential questions in your head, there's another pressing concern: What to wear? As the saying goes, first impressions count. And your attire can set the tone for your entire interview. You know, just a little pressure, right?
Here's an insider tip: When prepping for an interview, consider emulating the company's dress code as your starting point. It's like speaking their language before you've even said a word. This showcases your keen attention to detail and dedication to fitting into the Pinkberry culture.
The dress code at Pinkberry is a uniform comprising a white and orange polo with the company logo, jeans, closed-toe shoes, a white apron, and a hat. Long hair needs to be neatly tied back, and jewelry, nail polish, and fragrances are not allowed to maintain good hygiene and safety standards.
Cashier, Team Member, Crew Member: Considering the roles you're applying for here, there's some flexibility. Aim for a casual to business casual look. Think crisp jeans (sans rips, of course) and a polished shirt or blouse. If you've got a neat white polo, even better!
Shift Leader, Assistant Manager: You're eyeing a position with added responsibilities, so it's crucial your attire reflects that. Business casual is your go-to. Swap jeans for a pair of slacks or a knee-length skirt. A button-down shirt or a modest blouse would fit the bill perfectly. And, if you feel like taking it a notch higher, a blazer or tailored jacket wouldn't hurt.
Corporate Office Positions: For these roles, the game changes a bit. Here, business formal is the way forward. We're talking tailored suits, neckties, pencil skirts, and the whole shebang. It's all about exuding a professional vibe that aligns with a corporate setting. Your shoes should be formal, and accessories, though minimal, should be elegant.
Conclusion
Having shed light on these most frequently asked Pinkberry interview questions and their comprehensive answers, you're now fortified with a formidable arsenal to scale over any hurdle the Pinkberry interviewer might swing your way.
You deserve a pat on the back. You've done the groundwork, absorbed the tips like a sponge, and taken the necessary step in preparation. As you walk into the interview room, you ought to do so with confidence, poised to impress.
However, remember, job hunting is a complex game of strategy and odds; it doesn't end with one successful interview. No matter how well things might go with Pinkberry, stay proactive and continue exploring other worthy opportunities to expand your career prospects.
Don't hesitate to seek employment at similar businesses like TCBY, Yogurtland, Sonic Drive-In, Checkers, Dairy Queen, Ben & Jerry's, and Baskin Robbins. These could very well be the next stepping stone on your career path.
Drawing from your knowledge and the right tools, you'll surely own the interview room wherever you decide to venture next. Keep your options open, wield your skills wisely; success will inevitably follow.