21 Juice It Up Interview Questions (And Exceptional Answers)
???? Want to Crush Your Juice It Up Interview? Read This!
You're one step closer to joining the vibrant Juice It Up family. But it's not all smoothies and fun here: you need to ace that interview. Here's your ultimate guide to doing just that.
Do you dream about working in a place where vibrant energy, colorful smoothies, and a zest for life are the order of the day? Well, gear up for your chance to join the Juice It Up family, and rest assured, we got your back!
We all know that to land a job at this health oasis; it's not just about pouring juice into a cup. No sir, Juice It Up stands for healthy living, positive vibes and of course, servin' up some ever-so-tasty energy boosters. And what better way to prove your worth than acing that interview.
But boy, interviews can be unnerving. Well, worry not because we are about to take a deep dive into the most commonly asked Juice It Up interview questions, and we are going to help you smash every single one of them out of the park.
Juice It Up Company Information
???? Homework Time: Get to Know Juice It Up
Before your interview, dig deep. Familiarize yourself with the juicy facts about Juice It Up. Your knowledge won't just impress – it'll show you care.
Here's some starter intel. But don't stop here. Dive deeper, and show them how thirsty you are for this role.
| | |
| --- | --- |
| Trade Name | Juice It Up! |
| Type | Smoothie and Juice Bar Chain |
| Founded | 1995 |
| Founders | Larry & Angela Sidoti |
| Headquarters | Irvine, California, United States |
| Menu | Smoothies, Raw Juices, Açaí Bowls, Superfruit Bowls, Shots |
| Signature Items | Protein Blast, Dragon Fruit Passion Bowl, Strawberry Wave, Lava Flow |
| Core Values | Wellness, Quality, Adaptability, Community Engagement, Integrity, Growth |
| Website | www.juiceitup.com |
| Competitors | Jamba, Smoothie King, Tropical Smoothie Cafe, Nékter Juice Bar |
Additional facts:
Established Roots: Founded in 1995, Juice It Up! has been quenching thirst and promoting wellness for nearly three decades.
Headquarters in Irvine: Centrally based in Irvine, California, Juice It Up! has its finger on the pulse of Californian health trends.
Leadership Continuity: Since 2001, Frank Easterbrook has helmed the company as the principal owner, president, and CEO.
A Pioneer in Açaí: Juice It Up! introduced the powerful superfruit, açaí, to its menu in 2001, becoming one of the first to popularize it in the U.S.
Innovative Menu: Alongside their groundbreaking açaí offerings, they serve handcrafted fruit and veggie smoothies, raw juices, and a variety of fruit bowls.
Adapting to Health Trends: Recognizing a surge in juicing interest, the company expanded its product line to include a wider range of raw juices.
Raw Juice Expansion: In 2011, Juice It Up! started retrofitting its locations with Raw Juice Bars, opening the first in January 2012.
Orange County Dominance: Recognized for having the highest number of Raw Juice Bars in Orange County, California.
Bottled Innovations: 2017 saw the launch of their cold-pressed bottled juice and shot line, offering six distinct juices and three shots packed with natural ingredients.
Juice It Up Mission Statement
To provide nutrient-rich, great tasting products that provide your body with what it needs to thrive.
Juice It Up Interview Questions
Tell us about your background. How have your previous experiences helped shape who you are and prepared you for a role at Juice It Up?
This question is a staple for Juice It Up hiring managers because it aims to uncover two significant pieces of information about you. Firstly, it enlightens them about your past experiences and how they align with the requirements of the job. Secondly, it offers a profound sense of how you navigate experiences and use them to grow personally and professionally, which is vital for a fast-paced work environment like Juice It Up.
As you prepare your response to this question, be strategic. Focus predominantly on experiences that align with the role you're applying for at Juice It Up.
Think about skills you've gained, lessons you've learned, and how those apply to the position. Was there a time you had to think on your feet to solve a customer issue? Talk about it. Or maybe you've learned how to multitask effectively during a busy shift—this too is worth mentioning.
Ensure to stitch these experiences together in a coherent narrative, absolutely showcasing your strengths and articulating how they've readied you for the role you're eyeing.
Just like blending a perfect smoothie, let's mix the vital ingredients mentioned above into a tasty answer.
"I've always been drawn towards roles that require efficient multitasking and effective communication. In my previous job at a cafe, the fast-paced environment helped me hone these skills while serving a diverse customer base. I learned how to maintain composure, even during the busiest of shifts, ensuring every customer felt seen, heard, and appreciated. That experience also taught me the importance of product knowledge and its direct impact on sales. This has prepared me for a role at Juice It Up, where the flow of customers is constant, and detailed knowledge of the product offerings is essential. Additionally, I've always had a passion for healthy living, and align myself with Juice It Up's motto to 'Live Life Juiced.' I look forward to bringing these skills and passions to the team at Juice It Up."
Why do you want to work for Juice It Up?
Despite its simple appearance, this question is essentially a multi-layered puzzle where the interviewer is trying to figure out if you are actually interested in their brand, will be passionate about your work, and how well you adapt to their culture and values.
Providing an answer that hits the mark will reassure the hiring manager that you're not hunting for just any job, but that you're looking for a place in the Juice It Up family.
So, let's kit you out with the necessary gear to conquer this question convincingly.
Your primary mission is to get the lowdown on Juice It Up. Brush up on their vision, principles, company culture, products, and latest happenings. Remember, interviewers favor attention to detail, so make sure your reply is as Juice It Up-centric as it can possibly be.
Next, link your career development goals, personal interests, or ethics with facets of Juice It Up's philosophy or ambiance.
Finally, demonstrate how your skills and experience make you an excellent fit for the job. Essentially, you should aim to signify to your interviewer that you and Juice It Up are a perfect pairing – a real smoothie paradise!
The climax, the 'aha' moment, the end of the suspense, where the advice segues seamlessly into the answer, is now here.
"I have always admired Juice It Up for its commitment to providing healthier, refreshing choices and its innovation in the juice and smoothie sector. Being a wellness advocate myself, I respect Juice It Up's mission of encouraging healthier lifestyles, which aligns perfectly with my personal values. Moreover, having studied the evolving trends in the Food and Beverage industry, I am thrilled about the opportunity to bring my marketing skills to an innovative company, like Juice It Up. From everything I have read and heard about the positive, team-oriented culture here, I am convinced that this is the perfect platform to grow both personally and professionally."
What are your career aspirations in the next 3-5 years and how do you see this role at Juice It Up fitting into your professional journey?
This question could be your golden ticket. It's a two-birds-with-one-stone situation. Your answer gives the hiring manager a glimpse of your goals and a sense of how well you gel with the company's vision for this role.
Now, here's the deal: Demonstrate your long-term career thinking. Prove you've got a game plan and you mean business. Bridge the gap between your aspirations, the position at Juice It Up, and the company's values and culture.
Remember to add a dash of your passion for their legendary beverages and wellness. When you show your sincere commitment to your role, you become a heavy-weight contender to the hiring manager.
Ready to pour out an answer that's as uniquely blended as a Juice It Up smoothie? Let's go!
"In the next 3-5 years, I aspire to grow in my understanding of wellness and nutrition, while gaining leadership experience. I see this Juice It Up role as a perfect step on that journey. I've always been passionate about health, nutrition, and providing excellent customer service. Working here would give me the chance to combine all three. The progression opportunities Juice It Up offers align seamlessly with my aspiration to move into leadership. In addition, the proactive approach towards employee development and the company's core values of wellness and vitality are very much in line with my own goals. With all this, I'm sure I could make a positive contribution and look forward to evolving with Juice It Up as it continues to innovate in the world of healthy beverages."
This role does involve periodically lifting and moving boxes of produce and ingredients. Are you comfortable with the physical demands of the job?
The hiring manager's query has got ZERO to do with your bicep size or endurance in the gym. It's so much MORE. It's a slick, stealthy strategy to sneak peek into your attitude, resilience, adaptability, and readiness for a challenge. Welcome to the world of multi-layered roles at the buzzing hub of Juice It Up!
Here we unmask the secret recipe to respond:
Be ruthlessly transparent. If you have physical restrictions, voice them out. Your honesty will be truly respected.
Don't limit your answer to a plain 'yes' or 'no'. Couple it with proof of instances where you've thrived in physically demanding roles in the past.
Show them your zest and lively spirit. Let them know you aren't shy of rolling up your sleeves and taking the bull by horns, all while sporting a billion-dollar smile.
Seal the deal with your statement. Explain your readiness and your adaptability quotient.
Had enough pep talk? Now let's dig into the action part.
"Absolutely, I am not only comfortable with the physical demands of the job but I also believe my past experiences have prepared me for the same. At my previous part-time job at a local grocery store, I was regularly responsible for receiving, lifting and organizing stock, so I've essentially trained for this aspect of the job! I consider it a plus as it keeps me active and it's a good change of pace from the routine. I'm prepared to take on this challenge, contributing to the nimble and high-energy environment at Juice It Up while meeting the brand's quality standards."
Could you describe your strengths that would enable you to excel in this role at Juice It Up?
The question serves a dual purpose. On one side, the hiring manager is trying to assess whether you perfectly understand the job requirements or not. On the flip side, they want to know if you have the right arsenal – the necessary skills and prowess – to succeed in the position if hired.
Underestimate this question, and you'll lose a golden chance to outsell everyone else. Play it right, and you're one step closer to landing the job.
So how do you tackle this question?
Hit the bullseye by focusing on strengths concerning the Juice It Up role. Connect the dots between your past experiences and the skills needed for the role. Back up your strengths with clear and well-articulated examples.
Remember, it's not what you say, it's how you say it. So instead of merely stating your strengths, go ahead, and explain how those strengths led to success in your previous roles.
Alright. Now let's change gears and draft a convincing response…
"Sure, I'd love to share my strengths that are applicable to this role at Juice It Up. Having worked in customer service roles during my time at ABC Juice Bar and XYZ Health Cafe, I have robust experience in providing top-notch customer service, knowledge about the nutritional benefits of smoothies and juices, and experience in maintaining stringent health and safety standards, all of which I understand are vital for this role. For instance, I once introduced a popular 'Green Energy' smoothie at XYZ cafe, boosting sales significantly. In another instance, in a difficult situation with a not-so-pleased customer, I managed to turn their frown upside down with my problem-solving skills and friendly demeanor, clearly showing my ability to maintain a positive brand image. So, I'd say my key strengths in customer service, creativity, and problem-solving are well-aligned with the demands of this role at Juice It Up."
How would you handle a situation where a customer is being unreasonable or angry?
Don't panic! They're really just testing your grace under pressure, empathy, and problem-solving abilities. And remember, these intense moments of conflict or discontent can be turned into relationship-building opportunities with customers – provided you handle it correctly.
Here's the inside scoop on how to answer this question:
Empathy: Show them you get the customer's perspective
Persistence: Highlight your commitment to top-tier service
Problem-solving: Talk about how you'd work towards a joint solution
Begin weaving a narrative about staying cool under fire, giving the customer room to express themselves, acknowledging their feelings even without taking the blame, and wrapping it all up with a solution that sits well with the company policy and the customer satisfaction gauge.
Still finding it hard to visualize? Let's dive straight into an example.
"Let's say a customer comes in and is upset that their favorite smoothie does not taste the way it usually does. First, I would apologize for the inconvenience and make sure they know their satisfaction is our utmost priority. I would patiently listen to their concerns and grievances to show empathy and understanding. After all, we're humans and we all seek validation and understanding. I would then propose a solution like replacing the smoothie for free or offering a complimentary different one to rectify the issue. This way, I'm not only addressing their current dissatisfaction but also working towards building a long-lasting positive relationship. In situations where the customer's demands cannot be met due to company policies, I would explain the reasons, apologize, and try to offer an alternative solution. Ultimately, I want every customer to leave Juice It Up with a smile."
What do you know about Juice It Up, our products, and our company mission so far?

This isn't a time to give a verbatim recital of their 'About Us' page. It requires the ability to tie what you've learned about Juice It Up to your own professional ethos.
Investing time in understanding the company's core, products, and mission can turn this potentially daunting question into an opportunity to shine.
How do you nail this question, then?
Get Ready to Research: Your first step is to dive deep into the company's history, core values, and mission statement. Remember that Juice It Up is driven by a mission to promote active and healthy lifestyles by supplying fresh and nutrient-dense handcrafted smoothies, juices, and bowls brimming with premium ingredients.
Familiarize with Achievements: Make it a point to be informed about their array of awards and recognitions in the industry. These accolades underscore Juice It Up's firm stand in the marketplace.
Draw a Connection: At the end of your observations, align the company's key tenets with your career goals. Show how your skills have the potential to enhance their mission.
Just like a well-made smoothie, it's time to blend all your prepared ingredients into a coherent whole. Consider formulating an answer akin to this:
"Well, I know that Juice It Up has been a leading handcrafted smoothie and juice franchise since 1995, with a unique approach of promoting healthier lifestyles through convenient, tasty, and high-quality alternatives to fast food. I admire that the company is industry-recognized for its commitment to wellness and uncompromising quality. I'm impressed that your mission is to inspire and simplify healthy living and nutrition. As someone passionate about pursuing a career that makes a positive impact, it thrills me to think of playing a part in boosting this mission. Your product line, from the Protein Blast Smoothie to the Açaí Berry Bowl, is unique and tailored for different health needs, another aspect that attracted me to your company. I believe my focus on wellness and customer service aligns perfectly with Juice It Up's objectives and can make a great contribution to the team."
How would you approach a situation where a team member is not pulling their weight during a busy shift?
This common question reveals critical insights about your people skills, capability to troubleshoot problems, and how well you handle pressure. Note that these are vital qualities for anyone planning to work in a high-energy setup like Juice It Up.
The crux? Your interviewer isn't just looking for a pat answer. They're determining if such scenarios throw you into a panic or galvanize you into driving the squad towards a resolution.
When answering this question, we encourage you to blend your communication skills with empathy.
Start by explaining that you'd initially assess the situation; sometimes, an individual may be temporarily overwhelmed or facing personal challenges.
Express your belief in open, honest, and friendly conversation, emphasizing your approach to first try and understand the team member's perspective.
Illustrate your problem-solving skills by detailing how you'd involve the team member in finding a solution, ensuring they feel valued and supported.
Show your ability to maintain professionalism in stressful situations, mentioning your commitment to teamwork and overall customer satisfaction.
Now, let's jump right into nailing that perfect response with a dash of empathy and a sprinkle of proactive problem-solving.
"Given a situation where a teammate isn't pulling their weight during a busy shift, I would first try to understand what may be causing their struggle. Instead of pointing fingers, I'd engage them in a friendly conversation about the workload and ask if they're facing any difficulties. My approach is based on the belief that dialogue can often help to alleviate stress and find solutions. Recognizing that we all have off days, I'd offer my assistance while also gently encouraging them to rise to the challenge. If this issue continues, I'd have a confidential conversation with the shift manager, keeping the focus on maintaining our store's harmonious environment and high service standards. At Juice It Up, our team and guest satisfaction is our top priority, and I believe that the essence of teamwork lies in support and understanding."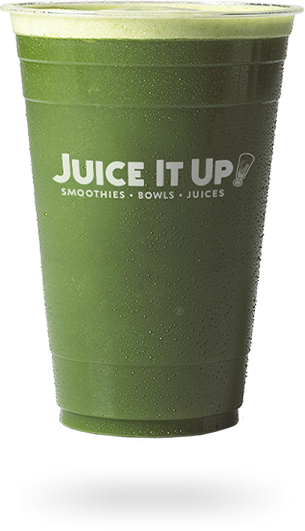 First off, let's get one thing straight: this is not about evaluating your taste buds. That sneaky question from the Juice It Up hiring manager is all about showing your understanding of their products and your ability to market them. Essentially, they want to see if you're a brand aficionado who can connect with customers and embody the Juice It Up vibe.
So, how do you prove your worth? It's simple. You need to learn the Juice It Up menu inside out. Try different items and decide which one really vibes with you and why. This isn't the time to be fake – your genuine interest needs to shine through here!
When choosing your favorite item, consider the taste, health benefits, or any personal story associated with it.
With that ready, you should frame your response to vividly express your enthusiasm.
Let's dive into how to meld these pointers into one effective, mouth-watering response.
"Without a doubt, my favorite item on the menu is the 'Energizer' juice. Not only does it taste refreshingly crisp – the perfect balance of sweetness from the apple and grapes and a hint of zing from the ginger – but it's also one impressive health booster. It's packed with spinach, cucumber, and pineapple that are rich in vitamins and minerals, contributing significantly to overall wellness. This reminds me of my health journey where I began incorporating more nutritious juices, and 'Energizer' was the first one I really fell in love with. From a personal perspective, I feel it's awesome because it embodies Juice It Up's mission of promoting healthier lifestyles, making it easier for people like me who want to make better dietary choices while still enjoying delicious flavors. This makes me excited to recommend it to our customers – whether they're seasoned juice drinkers or first-time adventurers!"
What do you do outside of work to stay healthy, happy, and inspired?
The hiring manager is trying to ascertain if you live out the Juice It Up brand ethos of promoting a healthy, vibrant, and fulfilling life. They're curious to know how you, as a potential team member, would resonate with their customers' interests and needs.
Your answer to this question should reflect your understanding of the Juice It Up brand while also showcasing your personal commitment to well-being.
Start by articulating the activities, curiosities, or routines that contribute towards maintaining your physical health – maybe it's daily yoga, biking, or a passion for cooking nutritious meals. Then, share the hobbies or interests that keep you in high spirits, from painting to volunteering to gardening. Lastly, speak about what fuels your creativity or inspiration; maybe you find this in books, nature, or through mentorship.
Show them you are self-aware, persevering, and overall, an individual who prioritizes a balanced lifestyle.
So, let's take all this and pour it into one 'refreshing' answer.
"Outside of work, I maintain my health by incorporating a blend of cardiovascular exercises and yoga into my daily routine. Not only do these activities keep me physically fit, but they also help reduce stress and enhance mental alertness. As for joy, I derive that from my ritual of cooking – experimenting with recipes that balance taste and nutrition. I also volunteer at a local shelter during the weekends, which brings me immense satisfaction. As for what keeps me inspired, it's definitely my love for reading. Books introduce me to different perspectives and ideas, which spill over into my professional life as fresh insights."
What first sparked your interest in health, wellness, and nutrition?
By asking this question, the hiring manager aims to assess both your dedication to maintaining a healthy lifestyle and your understanding of the impact of proper nutrition on holistic well-being. This is a chance for you to color your motivation and passion on a canvas that is core to the Juice It Up mission.
So, how do you tackle this question?
First, dig deep and recall that pivotal moment or phase in your life that ignited your passion for health and wellness. Was it a transformative personal health journey, or perhaps an inspiring health-conscious role model?
Once you have identified this, weave your genuine story into a narrative that demonstrates your understanding of the importance of a balanced diet and regular exercise, and how Juice It Up fits perfectly into that vision.
Remember, authenticity trumps all, so share your health journey in a genuine way that resonates with your values.
"What sparked my interest in health and wellness was actually somewhat of a necessary personal journey. In my early twenties, I was diagnosed with prediabetes. I realized that I needed to make some major lifestyle changes. This sparked an extensive research into nutrition and physical fitness. I found that by making conscious meal choices and maintaining an active lifestyle, I could manage my health. This is why I'm eager to work with Juice It Up, as I believe in your dedication to promoting healthy eating and supporting others on their wellness journey."
Can you give an example of a high-pressure situation wherein you worked together in a team to accomplish a goal?
At Juice It Up, they value solution-oriented individuals who thrive in a fast-paced environment and interact well with others.
Answering this question successfully doesn't have to be a hassle. Remember, the key here is to narrate a story that vividly showcases your problem-solving, leadership, and collaboration skills, preferably in a similar work environment.
If you've never worked in a juice bar or restaurant before, no worries! Just think back on any experience—be it in school, at a previous job, or during an event—which had these elements.
Firstly, identify the high-pressure situation, then detail your role in the team and how your collaboration led to resolving the issue. End with sharing the results and how they positively impacted overall outcomes.
Hide away your nervousness, have a swig of that job-winning juice, and let your story do the talking!
"In my previous role at a local café, we had a sudden, unusually large group of customers walk in right in the middle of staff lunch breaks. The team was stretched thin and the pressure was high. Being the acting shift leader, I quickly created a plan to rotate breaks, step in for each team member for a few minutes, and still ensure optimal customer service. Despite our short-staffed situation, my quick decision-making and teamwork ensured all customers received their orders promptly and left satisfied. This incident has taught me just how important collaboration is in a fast-paced service industry like ours, and I'm confident I can apply that experience here at Juice It Up."
How would you handle a situation where a customer wasn't fully satisfied with their order?
This question speaks to the core of any establishment, particularly to a customer-centric juice bar like Juice It Up.
When the interviewer poses this query, they are essentially trying to gauge your quick-thinking capabilities, problem-solving prowess, and commitment to superior customer service.
Here's the plan:
Always start with an apology. Short, sweet, sincere.
Listen to their concerns so you can figure out what went wrong.
Acknowledge their dissatisfaction – let them know you're taking their experience seriously.
Act, and act fast. Replace the order, suggest alternatives – always with the customer's consent.
Make sure they know that their satisfaction is our top-most priority. This is key.
Learn and improve – use these instances as a valuable opportunity to deliver an exceptional Juice It Up experience.
So now let's juice it up and blend these elements into a ripe, customer-service focused response.
"First and foremost, I would apologize for any inconvenience the customer might have found in their order. I would then listen carefully to their concerns to fully grasp the issue. Acknowledging their dissatisfaction, I would act swiftly, by replacing the order if needed or by suggesting alternatives, with their permission of course. My goal would be to assure the customer that their satisfaction is our utmost priority and that we take their feedback very seriously. These instances serve as a great chance to learn and improve, allowing us to consistently deliver an exceptional Juice It Up experience."
What steps would you take to get familiar with our smoothies, raw juices, and bowls so you can make knowledgeable recommendations?
Sliding into the Juice It Up interview chair, nothing shouts your readiness more than an intimate understanding of the company's products and the ability to make informed recommendations. The hiring manager wants to see your enthusiasm for their products and your ability to recommend them contextually to customers' needs, tastes, and dietary preferences.
Embrace these recommended steps to sail through this question smoothly:
Be proactive: Familiarize yourself with Juice It Up's menu upfront. Be smart and get into the nitty-gritty of each product, taking note of what goes into it, their nutritional values, and the health perks.
Get Firsthand Experience: A quick visit to a nearby store for a taste of the diverse options lets your taste buds judge the uniqueness of their products. Rule of thumb – keep in the loop with their ever-changing menu items and fresh seasonal variations. Use good ol' online resources like their official website or their social media handles.
Interact: Grab the chance to hear from people on the ground. Snatch tidbits, fun facts, and much-loved menu items from the horse's mouth – Juice It Up bartenders or regular customers.
Let the fruit-filled knowledge overindulge your thoughts, for it is time to blend all these ripe information pieces into the smoothie of the perfect answer.
"My love for healthy food options naturally gravitates me towards Juice It Up! At first, I'd deep-dive into the Juice It Up menu, understanding each product's significance, nutritional values, and health benefits. I would visit your stores regularly, trying various smoothies, raw juices, and bowls, assimilating their individual distinctiveness on my palate. I'd keep track not only of new additions on your website but also monitor social media platforms for any seasonal variations or promotional campaigns. Also, seeking feedback and insider 'delicious' recommendations from Juice It Up enthusiasts is part of my planned endeavor. I believe this approach will help me recommend tailored options to our customers, enhancing their experience while staying committed to their health."
How would you proactively look for ways to enhance the customer experience and exceed their expectations?
This question isn't just about customer service—it's about initiative, innovation, and dedication. The interviewer seeks to unearth your ability to anticipate customer needs, your innovative approaches to improve their experience, and whether you can extend beyond the company's current standards.
As you prepare to answer this, remember, the Juice It Up brand is primarily about health, vitality, and fun.
You could focus on how you would engage customers from the minute they step into the store, perhaps recommending exciting new combinations based on their preferences or arranging taste-test events for new products.
Also, research new trends in the juice industry and relate them to the question. Spontaneity in suggesting improvements, whether for operational efficiency or for a unique juice blend, will show that you're proactive.
Above all, demonstrate your commitment to stellar customer service, as maintaining excellent customer relationships is paramount in this ever-evolving industry.
Let's squeeze these elements into a robust, refreshing example answer.
"As a health enthusiast myself, I understand the importance of personalization and communication. I would actively engage with our customers, asking about their preferences and health goals to recommend the most suitable Juice It Up offerings. Furthermore, I'd stay up-to-date with nutritional trends, looking for opportunities to introduce exciting new combinations or wellness-focused events. Additionally, I believe providing exceptional service goes beyond the counter. I'd look to improve operational efficiency, such as reducing wait times, to further enhance the customer experience. Ultimately, I'm dedicated to making each customer's journey with Juice It Up, not just satisfying, but delightfully unexpected."
There's no need to panic. The hiring manager wants to see how you gracefully accept feedback, steer clear of conflict, and take the initiative towards evolving. Not to mention, how you ace the art of team collaboration amidst rising challenges.
Ready to hit the sweet spot? Here's the low-down on acing this question:
Start by dissecting a real feedback scenario you've faced – make-believe won't get you far.
Choose an instance where that feedback pushed you towards a positive outcome.
Now, get straight to the juice: talk about the criticism, your initial reaction, and how you took action to improve.
But, keep in mind, the real hero of this story is how you effectively stirred things up.
Still feeling the jitters? Sit tight, we're about to serve you a smooth and refreshing example.
"In a previous role, a coworker mentioned that I could improve my communication when dealing with a rush of customers. She suggested that I speak louder and articulate my words better. Initially, I felt a little defensive, but I took a step back and realized that she was right. This feedback was constructive and helped me provide better customer service. Notably, in a fast-paced environment like Juice It Up, communication is vital. So, I took a public speaking course and practiced speaking clearly and confidently. Eventually, I managed to improve and received positive comments from my team and customers. This experience showed me the value of feedback and how it can lead to development and improved performance."
How would you explain the benefits of Juice It Up products to someone who's never heard of them before?
The moment your Juice It Up interviewer drops the question, it's game time. This is their way of checking out your communication prowess and your depth of understanding about the health benefits of Juice It Up products.
Answering this question requires research and preparation. Here's the deal:
Scout for information about all Juice It Up products. Learn about their nutritional facts, ingredients, and health benefits.
Make this knowledge digestible. Put this information in layperson's terms and highlight the captivating aspects of these products – say their potential to increase energy levels, facilitate digestion, or just boost overall wellbeing.
Understand your audience – the customers. Relay these benefits in a language that's engaging, persuasive, yet genuine.
Pro tip: Your answer must ooze authenticity; it should not come across as a mere marketing spiel.
Here's a practical demo:
"I would say, 'Our products are more than just beverages. They are a promise of health and vitality. Made from fresh, raw fruits and vegetables, they are packed with nutrients that can boost your energy, improve your digestion, and even enhance your skin glow. They're a delicious, convenient way to meet your daily nutritional needs. Whether you need a quick breakfast, a post-workout replenishment, or a vital vitamin hit during a busy day, our juices, smoothies, and bowls are the effective, tasty solution you need. And remember, making healthy choices doesn't mean compromising on flavor. So, next time you're thirsty or need quick nutrition, why not Juice it Up?"
Truth be told, the interviewer is trying to uncover two things about you. First, they want to know what sets you apart from the rest and what skills you possess that can contribute to the Juice It Up team. Secondly, they are screening you for self-awareness, a critical soft skill in our uber-fast world of smoothie making and stellar customer service.
So before stepping foot into that interview room, you'll want to be prepped with an answer that strikes the perfect balance between self-promotion and self-reflection. Let's break it down:
Strengths: Concentrate on showcasing qualities that align with Juice It Up's values. This could be anything from your top-notch customer service abilities to your unbounded creativity in blending flavors.
Weaknesses: Don't be afraid of this part! We prefer calling them "areas for improvement." Be genuine, but make sure to choose an aspect that doesn't bring your capacities to execute the job into question. Most importantly, discuss how you're proactively working on this weakness.
Remember, authenticity is an integral part of this process, boosting you from just another applicant into a Juice It Up recruit.
"One of my biggest strengths is my ability to connect with customers. I have an innate ability to anticipate customer needs, and a deep understanding that every interaction matters, which I believe is crucial to Juice It Up's customer-first approach. As for areas I'm working to improve, it's definitely time management. I sometimes get caught up in perfecting the smaller details and tend to lose track of time. However, I am currently using productivity apps to manage my time better and create a more efficient workflow, which shows significant improvements."
If hired, do you foresee any conflicts that could prevent you from being available for all of your scheduled shifts?
Embarking on your professional journey with Juice It Up is both exciting and nail-biting at the same time.
Especially when you're faced with tricky questions like this one.
But… why does Juice It Up ask this question?
Simple. They want to gauge your dedication to the job and test your time management skills.
They're probing for a reliable individual. Someone who can nail the work schedule without a hiccup.
So how do you tackle this interview landmine?
Option one is to be genuine and transparent about any potential issues. After all, honesty never hurts your chances.
Option two is to dodge the bullet entirely. But this isn't your best bet!
Here's a better approach: Be honest but strategic.
DO NOT hint to your interviewer that you might frequent the absence board. If you foresee any conflicts, spell them out but also reassure Juice It Up that you have solutions to them.
This is your golden opportunity to demonstrate your problem-solving skills and flexibility.
Ready to wade through these interview waters? Let's dive into an example answer.
"If hired, I am fully committed to fulfilling the responsibilities that come with the task. That said, I do have a prior commitment of a night class twice a week that may overlap with late shifts. I am, however, open to negotiation, and either shifting the class timings or starting my shift earlier, to not interfere with my work here at Juice It Up. I believe that open communication and flexibility are vital in handling such situations efficiently, and I am committed to handling any such conflicts proactively to ensure a seamless working experience."
What is your availability for work hours and shifts at Juice It Up?
When the hiring manager at Juice it Up asks about your availability for work hours and shifts, it's a pivotal moment in your interview. It's a chance for them to gauge your degree of flexibility, commitment, and compatibility with their operational needs.
Don't Panic. Prepare: Scrutinize the typical operating hours of Juice It Up locations. Simultaneously, consider your own commitments. Can you work early mornings or late nights? What about weekends or holidays?
Your answer should reflect an understanding of Juice It Up's customer patterns and a readiness to accommodate these needs. Be honest but also show that you understand the demands of a fast-paced juice bar.
Remember, they're not just looking for the person who says they're available 24/7—rather, they're looking for someone reliable, able to meet commitments, and willing to take the extra step to ensure the outlet runs smoothly at all times.
Now that you've got those tips in your back pocket, let's shake things up with an example.
"I'm quite flexible. Having looked at your hours of operation, I understand that being reputable in the food industry requires early mornings and late evenings, not to mention weekends and even holidays. While I do have some commitments, like school in the afternoons on weekdays, I'm available and willing to work early mornings and any time during weekends. As someone who thrives in fast-paced environments and enjoys interacting with customers, I'm more than ready to accommodate your needs and make a meaningful contribution to the lively atmosphere at Juice It Up."
The hiring manager at Juice It Up is not only trying to assess your availability and eagerness to board the Juice It Up train, but also, they are subtly gauging your commitment and professionalism.
Here's some vital tips while responding to this question:
Do not exaggerate your availability: As tempting as it might be, avoid stating that you can start immediately unless it's genuinely possible. Exaggeration might come off as a red flag for desperation.
Don't appear too laidback: On the flip side, suggesting a start date too far out might project you as someone who's not interested or doesn't have the urgency for the job.
Show readiness balanced with respect: The trick is to project readiness to join the Juice It Up team, without stepping on the company's hiring protocol. This can be achieved by being flexible about the given date.
Now that you've got these easy-to-follow nuggets in your hand, let's put them together to construct a well-crafted response.
"Ideally, one week from the job offer would be a comfortable transition period for me, allowing time to wrap up my current obligations. However, I am open to discussing this if a different timeline aligns better with Juice It Up's onboarding process. The key for me is ensuring a smooth handover at my current job while also starting my new role here as efficiently as possible."
Questions to Ask the Interviewer in Juice It Up Interview
If you've been to a job interview, you know the drill. Butterflies in your stomach. Every response meticulously crafted in your head. And then, out of left field, the interviewer asks if you have any questions.
Most people see this as a curveball. Maybe even a trap. But here's the thing: It's actually a golden opportunity.
Flipping The Script: Think about it. Until this point, it's been a one-way street. You, in the spotlight. But this? This is your chance to take control and show that you're not just a passive participant. You're in this for the long haul.
The Two BIG Wins: First off, you're signaling to them that you're genuinely interested. Not just in the job, but in the big picture. But that's not all. You're also gaining invaluable intel about the place you might be calling "home" for a good chunk of your waking hours.
Decode Their Observations: This isn't just about the questions you ask. It's about the way you ask them. They're looking. Hard. They're gauging your level of engagement, your grasp of the role, and yep, they're sneakily assessing how you think on your feet.
Okay, Cool. But What Should I Ask?
Great that you're on board. Now, if you're interviewing at Juice It Up, here's the deal: Don't just ask for the sake of asking. Be genuine. Be you.
Here are some questions you can ask the Juice It Up Interviewer. But remember, it's crucial to align these with what you genuinely want to know and how they fit with the role you're eyeing:
Could you provide more details about the day-to-day responsibilities of this position?
How does Juice It Up differentiate itself from its main competitors within the industry?
How is performance measured and reviewed here?
Could you describe the typical career path for someone in this role?
What professional development opportunities does Juice It Up offer?
How would you describe the company culture here at Juice It Up?
Can you share some ongoing initiatives towards employee wellness or sustainability?
Are there opportunities for advancement within the company?
Can you describe the team I will be working with?
What are some of the most significant challenges this department currently faces?
How has Juice It Up adapted to the changing restaurant industry landscape?
Could you share how Juice It Up engages with the local community?
What do you personally enjoy most about working at Juice It Up?
How does this position align with Juice It Up's larger mission and values?
How does the company handle feedback and innovation from employees?
Can you tell me more about the kinds of training programs available here?
How is success defined at Juice It Up?
What's the biggest selling point for customers choosing Juice It Up over other juice bars?
Can you share any future plans for the growth of Juice It Up that I could contribute to?
What are the next steps in the interview process?
Juice It Up Hiring Process
Knowing what to expect can help you feel prepared and confident going into your Juice It Up application and interviews. We'll walk you through a typical Juice It Up hiring process from start to finish.
The first step is submitting an application. You can apply online through their website, in-person at a store location, or by emailing a resume. Some locations accept walk-in applications too.
After reviewing applications, Juice It Up reaches out to schedule interviews with promising candidates, usually within 1-2 weeks of applying.
The initial interview takes place at the store with the manager or owner. It lasts around 30 minutes and consists of questions about your availability, previous work experience, reasons for interest in the role, and how you would handle difficult customer situations. Be ready to talk about why you want to work for Juice It Up specifically.
Some candidates are asked to return for 1-2 additional interviews before a hiring decision is made. This gives the manager more time to get to know you and assess your fit.
If the manager is ready to move forward after the first interview, you may receive a job offer on the spot. Either way, expect to hear back within a few days post-interview.
Once hired, you'll go through Juice It Up's onboarding and hands-on training program. You'll learn how to make all the smoothie recipes to perfection and become familiar with daily store operations and expectations. It's an exciting start to your new job crafting tasty, healthy drinks for customers!
Juice It Up Interview Tips
When interviewing with Juice It Up, be ready to speak confidently about your customer service skills and ability to thrive in a fast-paced environment. Have a couple of stories prepared that showcase your work ethic, teamwork, and passion for food/smoothies. Since training is hands-on, convey your enthusiasm for learning on the job. When asked about difficulties dealing with customers, focus on how you use positive communication, patience, and empathy to resolve issues.
What to Wear to Juice It Up Interview
Picture this: You're on the brink of a fantastic opportunity with Juice It Up. You've nailed the application process, and the interview is just around the corner. However, there's still that nagging question: What should you wear?
Your attire isn't just about covering up; it's a powerful tool for making those essential first impressions. And trust us, in interviews, those first impressions matter. A lot.
Channeling the Juice It Up Vibe
Before deciding on your perfect interview outfit, it's always a brilliant idea to take a cue from the company's dress code. Think of it as mirroring the company's culture through your attire. You're not just showing that you fit in, but that you belong.
The dress code at Juice It Up is a company-provided t-shirt, hat, name tag, and apron, complemented with blue or black jeans and non-slip shoes.
For Team Member, Crew Member, and Supervisor roles, opt for casual or business casual attire. This could be a nice pair of jeans paired with a polished shirt or blouse.
For managerial roles, like Store Manager and General Manager, go for business casual. Think khakis or dress pants, paired with a crisp shirt or blouse.
For those eyeing a spot in the corporate realm of Juice It Up, business formal comes into play. A well-tailored suit or a sharp blouse with a pencil skirt would be perfect. Complete the look with polished dress shoes.
When you look the part, you feel the part. So, pull out that outfit, give yourself a pep talk, and walk into that Juice It Up interview with the confidence of someone who's already got the job. ????
Conclusion
You've got it: the ultimate cheat sheet. A treasure trove of answers to Juice It Up's top interview questions. And with this goldmine in your back pocket, you're not just walking into that room; you're owning it.
But, Here's the Catch…
No matter how epic that interview feels, remember: Complacency? Not an option.
Say your Juice It Up rendezvous feels like it was scripted in the stars. That's great. Celebrate it! But then? Keep the momentum going.
Other juice bars and smoothie chains such as Jamba Juice, Smoothie King, Juice Press, Pressed, Nekter, and Tropical Smoothie Cafe are all wonderful platforms where you can showcase your potential.
Broaden Your Frontier: In-N-Out Burger, Shake Shack, Chipotle Mexican Grill, Five Guys, Baskin-Robbins. They're not just names. They're opportunities. Doorways to what might just be your next big adventure.
After all, isn't variety what life's all about? More doors open? More chances to shine.
Keep your eyes on the prize. But also? Keep those applications flowing. Because in the job hunting game, it's not about putting all your eggs in one basket. It's about finding the basket where your eggs fit best. So gear up, stay proactive, and let's make every interview count. ????