25 Baskin Robbins Interview Questions (And Tasteful Answers)
Are you dreaming of getting a job making delicious frozen treats at your local Baskin Robbins? Racking your nerves thinking about the interview and what they might ask you? You're not alone. Preparing for a job interview can be nerve-wracking, but going in with confidence, knowing you've thoroughly prepared, will help ease your anxiety.
This blog post is for you. We've compiled a list of the most frequently asked Baskin Robbins interview questions, along with detailed sample answers to each one, to help you shine in your upcoming interview. Reading through these questions and answers will give you an edge over other candidates and help you make a memorable impression.
You've worked so hard to get to this point in the process, now is the time to show Baskin Robbins why you deserve this opportunity. Imagine the pride you'll feel telling your friends and family you landed the job, the excitement of your first day of training, the joy of crafting colorful cones and cups of sweet treats for smiling customers. With the right preparation, all of these visions can become your reality.
Now is your chance to be a part of creating memories and spreading joy. You've got this! Prepare well and make your dreams of working at Baskin Robbins a reality. The perfect job awaits. We wish you the very best of luck!
Baskin Robbins Company Information
To succeed in your Baskin Robbins interview, arm yourself with essential facts about the company. Studying the following information will empower you to handle any research-based questions and prove your enthusiasm for the role.
| | |
| --- | --- |
| Trade Name | Baskin-Robbins |
| Type | Ice Cream Parlor Chain |
| Founded | 1945 |
| Founders | Burt Baskin, Irv Robbins |
| Headquarters | Canton, Massachusetts, United States |
| Menu | Ice Cream, Cakes & Pies, Sundaes, Beverages, Cones, Bakery Treats |
| Signature Items | Polar Pizza, Cappuccino Blast, Jamoca Almond Fudge, Gold Medal Ribbon, Pink Bubblegum |
| Core Values | Choosing Happiness, Celebrating Small Wins, Inclusivity, Continuous Innovation |
| Website | www.baskinrobbins.com |
| Competitors | Dairy Queen, Cold Stone, Marble Slab, Haagen Daz, Brusters, Carvel, Kevin Owens, Ben & Jerry's |
Additional facts:
Family beginnings:

Founded by brothers-in-law Burt Baskin and Irv Robbins in 1948.

Robbins opened Snowbird Ice Cream in Glendale, CA (1945) while Baskin founded Burton's Ice Cream in Pasadena, CA (1946).

The name order was determined by a coin flip

31 flavors and beyond:

Famous for its 31 flavors slogan, Baskin-Robbins has now developed over 1,400 flavors.

Some all-time favorite flavors include vanilla, chocolate, mint chocolate chip, Pralines 'n Cream, and chocolate chip.

The Robbins legacy:

John Robbins, Irv's son, gave up the family business to adopt a vegan lifestyle.

John invented the Jamoca Almond Fudge flavor before leaving the company.

Ownership transitions:

United Fruit acquired the company after John's departure.

Baskin-Robbins is currently owned by Dunkin' Brands.

Unique flavor stories:

Plum Nut flavor was created as a response to an insult.

Irv Robbins and his wife, Irma, invented the Pralines 'n Cream flavor.

Behind-the-scenes tidbits:

Not all Baskin-Robbins flavor ideas reach customers;

Irv Robbins had an ice cream cone-shaped pool and indulged in a quart of ice cream every two or three days.

Keeping things kosher:

Only two Baskin-Robbins flavors are not kosher: Rocky Road and Pink Bubble Gum.

Cold Duck fiasco:

The Cold Duck Ice Cream flavor was discontinued following a controversial promotion in Japan.

Innovations in ice cream science:

Baskin-Robbins uses freeze-resistant formulas for ice cream add-ins, ensuring perfect texture and taste.
Baskin Robbins Mission Statement
To make the Baskin-Robbins neighborhood a tasty, fun place for our customers.
Baskin Robbins Interview Questions
Can you please walk me through your background and experience?
This question is the interviewer's chance to get a glimpse of the real you. This is your opportunity to shine!
Showcase your enthusiasm for ice cream and your dedication to top-notch customer service. Share stories of how you went the extra mile for a customer in your previous role. Paint a picture of how much you would relish the opportunity to scoop smiles at Baskin Robbins.
When you convey your passion, the job is as good as yours.
"Certainly. Ever since I was a kid, I've had an insatiable sweet tooth and a curiosity for how things work behind the scenes. I recently graduated at the top of my high school class, where I was known for my enthusiasm and ability to connect with others.
For the past two summers, I worked as a cashier at a grocery store, where I developed my customer service skills and a knack for efficiency. Though the role was demanding, I loved every minute of it. I perfected the art of speedy checkout, all while bonding with each customer and recommending their favorite snacks.
Outside of work, I spend my free time experimenting with new cupcake recipes and taste-testing every flavor of ice cream I can get my hands on. I would relish the opportunity to bring my passion for sweets, outgoing personality, and top-notch customer service skills to Baskin Robbins. This role seems like a perfect fit for my interests and talents. I just know I would love every minute of scooping smiles and serving up delicious treats at your store!"
What are your hobbies and interests outside of work?
This question is the interviewer's way of getting to know the real you. They want to see that you have a life outside of work and pursuits that energize you. This is your chance to show you're a dynamic, passionate person who would be a great fit for the Baskin Robbins team.
To nail this question, talk about hobbies that reveal your creativity, customer service skills, or simply your enthusiasm for life. With the right answer, you'll have the interviewer imaging you whipping up delicious new ice cream flavors in your spare time!
"Outside of work, I really enjoy baking. I find that following recipes and creating something from scratch in the kitchen helps me unwind and de-stress. Baking is also a fun social activity for me, whether I'm baking for friends and family or participating in local baking competitions. Given Baskin Robbins' focus on delivering high quality products and service, I think this hobby demonstrates my attention to detail, creativity, and passion for delighting customers with memorable experiences."
Why do you want to work for Baskin Robbins?
This question is your chance to dazzle the interviewer with your enthusiasm for scooping icy mounds of deliciousness. This question is all about passion – do you have it for their company and pints of mint chocolate chip?
To nail this question, do more than memorize a few fun facts about Baskin Robbins. Really reflect on why their brand and mission give you goosebumps. Is it unleashing your creativity to invent a new flavor (Cookie Dough Explosion, anyone?). Providing top-notch customer service and watching people light up with joy at that first lick of a kiddie cone? Or fond memories of summer nights on the patio, fireflies flickering, and your family bonding over a tub of Rocky Road?
Find your "why" and this question will be simple enough to answer. A spoonful of sincerity is all you need!
"Ever since I was a kid, Baskin Robbins has been a source of joy and belonging. Some of my happiest memories are of family movie nights where we'd pile into the car for a scoop of Mint Chocolate Chip in our pajamas! I love how you foster community and bring people together. Now more than ever, we need sweet moments of connection like that.
Beyond the nostalgia, I admire how Baskin Robbins prioritizes customer delight and creative expression. I would adore unleashing my passion for customer service on your team and maybe even inventing a new flavor of the month! To me, this job is about much more than just scooping ice cream. It's playing a part in creating memories, smiles, and joy for customers and co-workers alike. And, of course, enjoying the sweet benefits of the job too!"
At Baskin Robbins, we serve up not only ice cream but also smiles, fun, and laughter. How would you contribute to our lively and energetic work environment?
The interviewer wants to know if you have the passion and personality to thrive in Baskin Robbins' lively work environment.
To ace this question, show your enthusiasm for delivering world-class customer service with a side of smiles and laughter. Focus on how you would personally inject energy and fun into the atmosphere, making each customer's experience unforgettable.
With the right touch of charm and positivity, you'll have this role in the bag.
"Making people smile is my superpower, and at Baskin Robbins, I could use it every day to brighten customers' days. I would greet each person walking through the door like a long-lost friend, with a warm smile, kind words, and a scoop of good cheer. My natural enthusiasm and lively spirit are infectious – before the first taste of mint chocolate chip, I'd have everyone grinning from ear to ear.
Nothing makes me happier than connecting with new people, sharing laughs, and spreading joy through the little things. For me, every customer is a chance to make a memory, lift some spirits, and prove that happiness really does come in 31 flavors. I was born to work at Baskin Robbins because creating smiles and laughter is what I do best. This role would give me the opportunity to use my passion for people to make a lasting positive impact, one double scoop at a time."
If you had to create your very own wacky and wonderful ice cream flavor to represent your personality, what would you call it? Go wild with the name!
The interviewer isn't just asking about your favorite ice cream – they want to see your creativity in action! This is your chance to dazzle them with your one-of-a-kind flavor that captures the essence of your personality.
Are you an original thinker bursting with flavor like chocolate chip cookie dough? Or perhaps a refreshing burst of positivity like mango paradise? Come up with a flavor that is uniquely you.
Some tips: Use vivid descriptions to paint a delicious picture. Explain the meaning behind each ingredient. And most importantly, have fun with it! Show them why your flavor would be a bestseller.
Can you taste the possibilities? Now, imagine your flavor coming to life…
"My personalized flavor would be called 'Berry Ambitious Banana.' The banana base represents my positive outlook, and the berries symbolize my ambitious and driven nature. Strawberries and blueberries swirled in capture my energetic and determined spirit, always striving to reach new goals. Yet the sweet banana tempers it with a reminder not to take myself too seriously. Together the bananas and berries create a flavor that is balanced, vibrant, and fun – just like me!"
It's a hot summer day, and a guest comes in completely overwhelmed by our flavor selection. How would you help them narrow it down and find their new favorite flavor?
This question is the interviewer's secret weapon for finding the right scooper. They want someone with irresistible customer service who can connect with guests and transform a sweltering summer day into a cool, sweet escape.
To ace this question, here are a few pro tips: Flash your most winning smile, make eye contact to show your enthusiasm, and speak passionately about flavors as if you're tasting them. Discover the guest's tastes with subtly probing questions, then recommend flavors that will absolutely delight them. When you hand them their dream cone, reassure them they came to the right place.
Now, picture this: A customer approaches on a 100-degree day, hot and frazzled. It's up to you to refresh them!
"Welcome to Baskin-Robbins! One look at your face, and I can tell you need something icy and delicious."
*guest smiles, nods*
"Lucky for you, we have loads of flavors to choose from. But let's narrow it down. Are you craving something fruity like Strawberry or Lemon, rich like Chocolate Chip Cookie Dough, or classic like Mint Chocolate Chip?"
*guest says "rich and chocolatey"*
"Excellent, then I'd suggest our Chocolate Fudge, Chocolate, or Double Chocolate. Our Chocolate is intensely chocolatey but still light, while our Chocolate Fudge has chocolate chunks and a fudgy swirl. Our Double Chocolate has both chocolate ice cream and chocolate chip cookies. Interested in a sample of any?"
*guest chooses Chocolate Fudge*
"You have chosen wisely! The chocolate chunks in our Chocolate Fudge will melt into chocolatey bliss with every bite. I just know you're going to love it. Please let me know if I can get you anything else. And hopefully I'll see you back here on another hot day!"
At Baskin Robbins, teamwork is key to creating a fun experience for our guests. Can you give me an example of a time when you worked with your team members to overcome a challenging situation?
The interviewer wants to know if you can thrive under pressure and pull together with your team to deliver great results. Share an example that highlights your problem-solving skills, ability to motivate others, and commitment to top-notch customer service.
With this in mind, here is an example answer:
"There was one time when we were short-staffed during our busiest hour, and wait times were becoming lengthy. My coworkers and I came together to find a solution. We decided to temporarily switch to a simplified menu to speed up service, asked the cook to prioritize quick-to-make items, and had everyone take on additional responsibilities like helping run food or prepare desserts. Through teamwork, communication, and a shared goal of providing the best experience for our guests, we were able to improve wait times and received compliments from many satisfied customers. It was a great example of how well our team works together during challenging times. And for me, there's no sweeter taste than that of overcoming adversity together. I'd love to bring that same team spirit to Baskin Robbins!"
Describe a time you boosted team morale or motivated your coworkers. How did your actions impact the team?
This question is the interviewer's secret weapon to find motivated leaders. They want to know if you can rally the troops when times get tough in the 31 flavors of drama that often unfold behind the scenes.
Our insider tip: Discuss a specific time you boosted morale and the creative steps you took to turn lemons into lemon sorbet. Show how you improved results and what you gained from the experience.
"When the lines stretched out the door and orders piled up like a mountain of hot fudge sundaes on a sweltering summer day, my team was melting faster than our Polar Paws. As shift lead, it was up to me to save the day. On impulse, I cranked up our favorite party playlist and boomed over the chaos, "Who's up for an ice cream dance party?!"
My crew looked at me like I was nuttier than our peanut brittle. But one by one, they started shimmying and singing along. Before we knew it, we were bumping and grinding it out together behind the counter, filling cones and cups in record time while laughing along. The lines didn't seem so long after that! When the rush was over, I thanked my team for embracing the moment of madness. We had proven that together, we could tackle any hot fudge hustle.
This experience showed me that the power of play can soften even the hardest of shifts. A few scoops of unbridled fun and a dash of humor gave my team an energy boost to remember. As a leader, I gained confidence in my ability to unite my crew under pressure and make even the sourest of situations a little bit sweeter."
There may be times when you have to step in to help a coworker or work with someone who has a different work style than your own. How would you handle collaborating with someone who you may not see eye to eye with?
The interviewer wants to know if you can handle conflicting work styles with finesse. Can you rise above differences, build rapport, and cultivate teamwork?
Show you value diverse perspectives. Explain you would seek to understand your coworker's approach and concerns. Win them over by finding common ground. A dash of humor and optimism can work wonders!
"Connecting with someone I may not see eye to eye with begins with the right mindset. I'd remember that we both want our shop to run smoothly and to keep customers happy. With that shared goal in mind, I'd say with a smile, 'Looks like we have some different ideas here! Want to grab a coffee on your break and chat through how we can make this work for everyone?' People tend to warm up when you express genuine interest in their opinions.
We'd likely find places we align, like ensuring high-quality service or cleanliness, that give us a foundation. From there, we could build to mutually agreeable solutions on other issues through listening, clarifying, and compromising. A little patience and levity are key. At the end of the day, connecting with colleagues comes down to realizing we're all on the same team – and some rocky roads just require more navigating!"
At Baskin Robbins, creating a fun and memorable experience for each guest is key to our success. How would you go above and beyond to make a customer's visit special?
The interviewer wants to see your passion for wowing customers and creating magical moments that will keep them coming back for more.
To nail this question, think of ways you've brightened a customer's day in the past and how you can bring that same enthusiasm to scooping ice cream at Baskin Robbins.
Key things to highlight are: building personal connections, anticipating customers' needs, and going above and beyond their expectations. Show how you would make any visit to Baskin Robbins a memorable delight.
In other words, dazzle them with an example like this:
"To make a customer's visit special, I would start by greeting them warmly as soon as they walked in with a big smile and eye contact to make a personal connection. As I took their order, I would ask them about their day or plans to start a genuine conversation and find ways to compliment them to lift their mood and build rapport. For example, if a family came in after a baseball game, I might give the kids free sprinkles or a cherry on top for their sundaes as a surprise. For a couple on a date, I may offer to drizzle extra hot fudge on their ice cream for free. Small acts of kindness and thoughtful details tailored to each customer can make an ordinary visit into an unforgettable experience and keep them coming back again and again."
Tell me about a time your manager gave you feedback that your performance wasn't up to par. How did their feedback inspire you to turn things around?
The interviewer wants to see that you can take criticism constructively and use it as fuel for growth. Rather than getting defensive, share how the feedback inspired you to level up as an employee. Show that you are coachable and care about continually improving.
Constructive criticism can sting, but the key is embracing it as an opportunity.
"When my manager told me my slowpoke ice cream skills were annoying impatient customers during our rush, my cheeks burned hotter than our waffle cones. My first instinct was to lash out in embarrassment, but I took a breath and listened with an open mind.
As much as the criticism stung, I knew they were right. If I couldn't keep up during our busiest hours, I was letting the whole team down. I made it my mission to speed up—for my customers, for my coworkers, and to prove to myself that I could rise to the challenge.
I started using a stopwatch to time myself, setting speed goals and rewarding myself when I shaved seconds off. I asked our fastest scooper to critique my every move. At first, their tips felt like a personal attack, but I was determined to improve.
Within a week, I had double the hustle and triple the confidence. My manager noticed the difference and gave me a nod of approval between orders. Their initial criticism that had left me so defeated now filled me with pride in how far I'd come.
Getting feedback is never easy, but if you listen with the desire to grow, it can inspire you to achieve more than you ever thought possible."
Baskin Robbins is known for monthly flavor rotations. How would you keep up with the frequently changing flavors so you can knowledgeably serve our guests?
The interviewer wants to see your passion for serving customers the latest and greatest flavors.
To nail this question, convey your enthusiasm for the brand, your keen organizational abilities, and your eagerness to learn. Explain how you will go above and beyond to master each monthly flavor rotation.
For example, you might say you will become a "flavor forecast expert" by studying updated flavor profiles, watching trends, and even conducting "ice cream taste tests" with coworkers. Showing your dedication will prove you're perfect for this sweet summer job!
With the right scoop of motivation, you'll conquer this question.
"The changing flavors at Baskin Robbins are what would make each day exciting and new. As an employee, I would be on a personal mission to become a Baskin Robbins flavor connoisseur! I would go beyond simply reading the flavor profiles in our materials—I would eagerly try each new flavor to experience its unique taste and personality. I would also follow ice cream trends to speculate on what flavors might be rotated in next. My coworkers would probably get tired of me asking questions to uncover the inspiration behind each flavor! But there's no better way to make personalized recommendations to customers and keep them coming back each month to try the latest innovations. I thrive on constant learning and challenge, so for me, mastering the frequent flavor changes would be a dream job and an endless source of fun. My goal is to become the go-to person for all questions on the latest scoops!"
What are your career goals? Where do you see yourself in 3-5 years?
The dreaded career goals question. This question is a common one in interviews, and the interviewer is trying to gauge your ambition, work ethic, and verify that your career goals align with the growth opportunities at Baskin Robbins.
But don't panic! With the right preparation, you'll turn this question into an opportunity to showcase your ambition and seal the deal.
Do your homework. Research Baskin Robbins and think about the career paths that excite you. Picture where you want to be in 3-5 years and map out the steps to get there. Show your enthusiasm for the company and desire to grow with them.
Now, time for the money answer:
"My goal is to become a store manager at Baskin Robbins within the next few years. I'm passionate about building a team, delivering amazing customer experiences, and helping a business reach its full potential. Baskin Robbins values these qualities too—that's why I know this is the perfect place for me.
Over the next couple of years, I plan to prove myself as a committed team member, take on more responsibility, and work towards becoming an assistant manager. From there, I'll continue to improve so I can eventually run my own store.
I can't wait to grow my career at Baskin Robbins and achieve big things together. This isn't just another teenage summer job for me—it's the start of a long-term, fulfilling career."
What would you say are your three strengths and weaknesses?
The question about your strengths and weaknesses is one of the most common (and dreaded!) interview questions. But don't panic! The interviewer isn't trying to trip you up—they simply want to see that you're self-aware and confident.
Focus on strengths that match the fun, fast-paced environment of Baskin Robbins and weaknesses that are not deal-breakers for a role in customer service. Share specific stories to bring your answers to life and show you're a great fit for the team.
With that in mind, here's how you could shine in answering this question:
"My biggest strengths are my positivity, creativity, and energy—I'll have customers smiling in no time! I'm not just saying that: my friends constantly tell me I have a contagious enthusiasm. I also love experimenting with new recipes and coming up with fun promotions. The smell of fresh waffle cones is my happy place!
In terms of weaknesses, I can sometimes have trouble saying "no" and struggle with work-life balance. However, I have been actively improving these areas, I've learned not to sweat the small stuff and take a step back when I start getting too carried away. In a role like this, I would make sure not to take on more than I can handle and maintain a sustainable workload and schedule.
The truth is, if I didn't love serving customers so much, I wouldn't be sitting here in front of you today, eager to join the Baskin Robbins team!"
How do you think your previous managers, coworkers, or friends would describe you and your working style?
I'm the type of employee who brightens everyone's day.
As my managers would tell you, "She's the person you want on your team. She always comes in with a smile, ready to help in any way she can. She never sits idle – if there's no customers, she's restocking or cleaning without being asked. But her best quality is how she makes people feel. Whether a fussy kid or a cranky co-worker, she has this way of lifting their spirits. By the end of her shift, the whole place is happier. She's a real team player, that one!"
My friends would echo that I'm the person they know will get the job done right, and make it fun along the way. I believe in bringing positivity and joy to every task, no matter how small or mundane. That's the approach I'd bring to Baskin Robbins too – whether serving ice cream, mopping floors or anything in between. I'll work hard, keep a smile on, and brighten your customers' days one scoop at a time!
How would you define good customer service, and what does providing good service mean to you?
This question is the interviewer's secret test. They want to see if you have the passion, skill, and charm to turn every customer interaction into a memorable experience.
To ace this question, show your enthusiasm for lavishing Baskin Robbins guests with attention and ice cream! Share one or two stories of going above and beyond for a customer. Focus on how you anticipate needs, personalize each encounter, and spread smiles like rainbow sprinkles. With the right answers, you'll prove you have the recipe for success in this role.
Picture this…
"For me, good customer service means crafting personal connections and treating each guest like family. At Baskin Robbins, I would greet customers like long-lost friends, learn their favorite flavors, and whip up free samples of new options I think they'd love. Whether they come in for a quick scoop or an hour of escaping the heat, I would make their visit fun and special. Going the extra mile is key, so I might give out coupons for their next treat or an extra sprinkle of chocolate on their kiddie cone. Those little details, like remembering a guest's usual or favorite topping, transform a quick stop into an experience they will crave again and again. To me, the joy on each customer's face as they leave is the real measure of outstanding service."
How do you approach customer interaction and building rapport? What techniques do you use?
The interviewer wants someone who will make customers feel special and keep them coming back for more.
Show you have the passion to build real connections with people and craft an experience that leaves them smiling. Explain that for you, customer service isn't just a job – it's about positively impacting lives one scoop at a time. Share how you'll listen with empathy, make personalized suggestions, and go the extra mile to create lasting memories.
Now, picture this:
"When customers walk through Baskin Robbins' doors, I'm determined to make their day. I greet each person with a warm smile, introduce myself, and ask about their favorite flavors so I can provide recommendations tailored to their tastes. For me, every interaction is an opportunity to spread joy and make new friends. If there's an issue, I take care of it promptly while reassuring the customer that their happiness is my top priority. My goal is to make people feel valued, spread positivity, and create an environment where they can indulge in life's simple pleasures.
I don't just see customers, I see the potential to positively impact someone's life, one scoop at a time. By listening with care, crafting personal connections, and going the extra mile, I strive to provide an unforgettable experience that has them smiling long after leaving the store. When I make their day, and they walk out that door appreciating the little things, it fills me with joy, knowing that through the power of ice cream, I was able to touch another life. For me, that's what customer service is all about."
How flexible is your availability overall? Would you be open to occasional overtime or schedule changes if required by the needs of the business?
This question is their way of ensuring they hire someone willing to go the extra mile when needed.
To crush this part, here are some pro tips:
Express your adaptability but set boundaries. Highlight your open schedule and willingness to take on extra hours during busy times, but note the importance of work-life balance. Let your enthusiasm shine through – they'll see you're a team player yet know your own limits!
For example, you could say:
"My schedule is generally open and flexible. I am available most evenings and weekends, and I would be open to occasional last-minute shift changes or overtime requests, especially during the busy summer season. However, work-life balance is important to me, so I would appreciate as much advance notice as possible for major schedule adjustments and would like to maintain at least one or days off each week. I think that type of flexibility, balanced with reasonable work-life boundaries, aligns well with the seasonal and busier nature of the ice cream business."
The interviewer wants to know one thing: are you absolutely nuts about ice cream? They're looking for candidates who will scoop with a smile, make killer milkshake masterpieces, and turn first-time customers into regulars.
To rock this question, share a story showcasing your passion in action. Talk measurable results, not job duties. Show how your enthusiasm infected others and made an impact.
Read between the lines: they want fanatics, not just employees. So bring your A-game:
"I have always been absolutely nuts about delivering an amazing customer experience. There is nothing I get more passionate about than seeing the smile on a customer's face when they take their first bite of an ice cream treat I have created specially for them.
Every custard, every brownie, every candy-flavored syrup deserves my full enthusiasm and dedication to using only the freshest, highest-quality ingredients. I research innovative recipes and new flavor combinations in my free time so that I can bring fresh ideas to create crave-worthy ice cream experiences for your customers.
For example, last summer, while working for a local dessert shop, I came across a recipe for mini doughnut ice cream sandwiches that seemed perfect for the shop. I eagerly tested dozens of variations in my home kitchen on my days off to get the flavors, textures, and temperatures just right. Once I was fully convinced they were irresistible, I presented the concept to my manager. He loved the idea, and we worked together to add them to the menu for a limited time.
The doughnut ice cream sandwiches were an instant hit, with customers lining up and ordering multiple times a day. We ended up having to make them a permanent menu item due to overwhelming demand. My passion and enthusiasm for those miniature ice cream masterpieces directly influenced turning that idea into a wildly successful new product for our shop.
Delivering that kind of memorable eating experience is what motivates and inspires me in my work. I hope to bring my crazy passion for customer delight to help make Baskin-Robbins the absolute best it can possibly be. I would love the opportunity to create amazing ice cream moments for all your customers each and every day."
Can you provide an example of when you had to resolve a guest issue? How did you handle the situation to ensure excellent customer service?
The interviewer wants to see your passion for customer delight and your ability to think on your feet. When answering this question, show how you go above and beyond to make guests smile.
Some tips: Share a story that tugs at the heartstrings. Use vivid details to help the interviewer visualize the scene. Emphasize how you took ownership of the issue and resolved it in a creative, memorable way. With enthusiasm like that, you'll be an invaluable member of the Baskin Robbins crew!
"There was one instance when a customer came in 10 minutes before closing, wanting to order a cake for her daughter's birthday party the next day. Our cake decorator had already left for the evening, so I apologized and offered to have the cake ready first thing in the morning before the party. The customer was very upset, saying her daughter would be heartbroken if there was no cake. I assured her I would make this right. Even though it was past closing, I stayed late that evening to decorate the cake myself to ensure it was ready for the morning. When the customer came to pick it up, she was thrilled with how it turned out. By taking ownership of the issue and providing a solution to save the day, I was able to turn a disappointing experience into a very happy one for that loyal customer."
Describe your experience with handling POS transactions and managing cash over/short during shifts. How do you ensure accuracy in handling payments?
The interviewer wants to know if you have the precision and responsibility to handle hard-earned customer cash. Let's be honest, balancing registers and accounting for every dollar isn't exactly thrilling. But to a hiring manager, your answer to this question is make or break. How can you convey your passion for accuracy and building customer trust?
Share specific stories of how you've mastered payment procedures in the past. Explain your dedication to doubling-checking totals, counting back change with a smile, and always balancing to the penny. Highlighting your customer service mentality and perfectionism will prove you're the candidate with the fewest "shorts" in the bunch.
"I have over two years of experience handling cash and credit card transactions accurately as a cashier. I've developed an eagle eye for numbers and a flair for working under pressure while keeping customers delighted. During big openings or promotions, the hordes of moviegoers seemed endless, yet I prided myself on fast, flawless transactions and never being out of balance at shift's end.
The same passion for precision will absolutely apply at Baskin Robbins. Whether it's a quiet Tuesday or a bustling weekend, you can trust I'll give each customer the right change and receipt down to the penny. My goal is always a perfect drawer and a line full of smiling faces that leaves excited to treat themselves to one of your flavors."
How familiar are you with Baskin-Robbins' 1400+ flavors? Which flavors do you think are most popular, and why?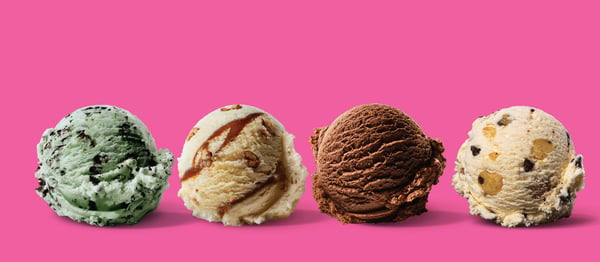 This question is asked to assess your knowledge of Baskin Robbins' extensive flavor offerings and your ability to determine what customers would find most appealing.
To answer this question successfully, do some research on Baskin Robbins' website to familiarize yourself with their flavors and flavor categories. Also, think about foods and flavors that are perennially popular and nostalgic.
Then, dazzle them with an answer like this:
"I may not have tried all 1,400 flavors yet, but given my research and passion for ice cream trends, I have more than a few educated guesses!
Baskin Robbins' classics like Mint Chocolate Chip, Pralines and Cream, and Jamoca Almond Fudge are eternal crowd-pleasers. These flavors tap into our nostalgia for simpler times and never go out of style.
At the same time, Baskin Robbins does an amazing job coming up with fun, unique flavors to delight customers with something new. Their frequent flavor rotations and seasonal offerings like Pumpkin Cheesecake in the fall give customers a reason to keep coming back again and again."
From hip foodie flavors to blasts from the past, Baskin Robbins has a flavor for every taste. As an employee, I would love helping customers discover their new favorite flavor every time they walk through our doors."
Does your current schedule allow you to work a variety of shifts, including early mornings, late nights, weekends, and holidays?
This question is your chance to prove your flexibility and dedication to the role. The interviewer wants to know that you can handle the demanding schedule of early mornings, late nights, weekends, and holidays that comes with the territory.
Some key tips:
Express genuine enthusiasm for the job and convey your eagerness to work whatever hours are needed. Emphasize your ability to plan ahead and make the most of each shift. Showing flexibility and commitment will reassure the interviewer you're up for the challenge.
For example, you might say:
"Absolutely, my schedule is wide open, and I'm eager to take on the variety of shifts at Baskin Robbins, especially early mornings, late nights, weekends, and holidays. As a student on summer break, I have complete freedom to dedicate myself fully to this position. I love being an early riser and night owl, so grueling open-to-close shifts don't faze me. Whatever the schedule demands, I can handle it.
Schedules in food service change in the blink of an eye, but I thrive on adaptability. Need me to come in on short notice? Not a problem. Rely on me to deliver a positive attitude, energy to spare, and a dedication to crafting the ultimate Baskin Robbins experience, no matter the hours.
I didn't apply to Baskin Robbins for a run-of-the-mill summer job. I'm eager to work harder and longer than anyone else, learning the ropes and honing my skills as an ice cream slinger. This is my opportunity to prove I have what it takes for a serious career in the food industry. You can count on me to make the most of every single shift."
Do you have reliable transportation to get ensure you get here on the dot for each and every scheduled shift?
For working at Baskin Robbins, punctuality and dependability are non-negotiable. When asked if you have reliable transportation, the interviewer wants reassurance that you'll arrive on time and ready to scoop, regardless of traffic or transportation issues.
How you answer this question can make or break your chances.
The key is to convey your unwavering commitment to the job. Explain that your dependable car or transit access gets you there, but your dedication keeps you coming back, shift after shift. Show them that a snowstorm, traffic jam, or train delay wouldn't stop you from donning your visor and serving up smiles along with hot fudge sundaes.
Here's how you can answer:
"Absolutely, but my dedication is an even more powerful motivator than my vehicle. Once I'm scheduled, not even a flat tire could stop me from arriving a few minutes early, visor on and scooper in hand. I know that without reliable crew members, a store can't run smoothly, and customers can't enjoy your legendary ice cream. You'll quickly see that my commitment to this job is as unstoppable as a runaway ice cream truck. I'll do whatever it takes to ensure I'm here on time, every time, ready to work my heart out for America's favorite ice cream shop."
Can you confirm when you would be available to start work if selected for this position?
As a Baskin Robbins job candidate, you're eager to scoop your way into a new role, right? With this question, the interviewer wants to see your enthusiasm bubble over. Convey your excitement to start creating smiles and lasting memories as soon as possible!
With an enthusiastic response, you'll show how devoted you are to scooping up delight.
"I'm thrilled at the possibility of joining the Baskin Robbins team and would drop everything to start immediately. My scoop is poised and ready to serve your customers' favorite flavors. Just say the word, and I'll be there before you can say '31 flavors.' I'm committed to upholding the fun and community vibe of Baskin Robbins, so put me to work right away – my energy and passion for the brand are unlimited."
Questions to Ask the Interviewer in Baskin Robbins Interview
When the interviewer asks if you have any questions for them, this is your opportunity to show your enthusiasm and interest in the role, as well as your preparation. They want to see that you've done your research and are eager to learn more.
Now is not the time to be caught off guard – go into your interview with a list of thoughtful questions ready to ask. As a candidate, you are also interviewing the company to determine if this is the right role and environment for you. The questions you ask will demonstrate your professionalism, passion, and priorities.
Here is an extensive list of questions you should consider asking your Baskin Robbins interviewer:
Can you tell me more about the day-to-day responsibilities of this role at Baskin-Robbins?
How does Baskin-Robbins support the professional growth and development of its employees?
How do you see Baskin-Robbins evolving in the next few years, especially with the ever-growing competition in the ice cream industry?
Can you share more about Baskin-Robbins' commitment to sustainability and eco-friendly practices?
How does the team at this location collaborate and communicate with other Baskin-Robbins locations or the corporate office?
What qualities do your top-performing employees have in common?
What is the typical career path for someone in this position at Baskin-Robbins?
Can you share more about Baskin-Robbins' community involvement and any partnerships or initiatives the company is a part of?
How does Baskin-Robbins stay up-to-date with the latest trends in flavors and customer preferences?
What is your favorite part about working for Baskin Robbins?
How will my performance be evaluated, and how often?
What's the next step in the interview process? When should I expect to hear from you?
What's your timeline for making a hiring decision?
Baskin Robbins Hiring Process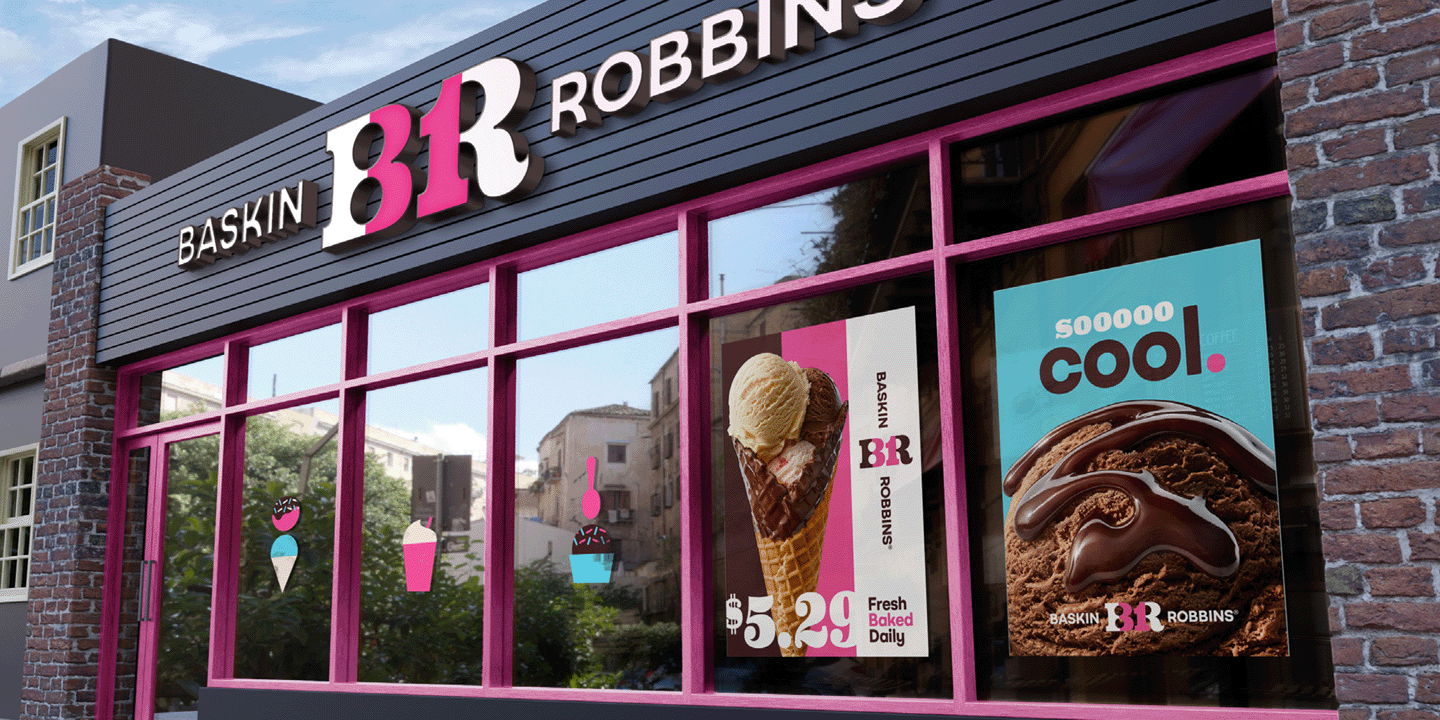 Here's the inside scoop on their hiring process so you feel fully prepared to ace your Baskin-Robbins interview. This leading ice cream franchise only hires the best of the best, so you know the hiring manager will expect nothing short of excellence from each candidate.
To start, submitting a polished resume highlighting your customer service experience and a well-written application is essential. While the application process itself is straightforward, keep in mind that this first step is your chance to make a lasting first impression. Ensure there are no typos or formatting issues before submitting.
If selected for an interview, you'll get the opportunity to meet with the manager or owner for a casual, low-pressure chat. Think of this as a friendly conversation where you can highlight why you're such a great fit for the role. Bring copies of your resume to share, and come ready with examples and stories that demonstrate your passion for delivering amazing experiences.
The interview usually lasts about 20-30 minutes. To make an impact, be ready to answer questions about your prior jobs, academic background, availability, and proven track record of excellence in customer service. Don't be afraid to share your goals and enthusiasm for career growth within the company.
If offered the position, you'll start training immediately to ensure you get up to speed quickly. But don't worry about learning the ropes, as Baskin-Robbins provides all the resources and guidance you need to thrive.
Baskin Robbins Interview Tips
Do your research ahead of time so you can speak knowledgeably about Baskin-Robbins' products, mission, vision, and values. Arrive a few minutes early, bring copies of your resume, and be ready to paint a picture of how you could contribute to the success of Baskin-Robbins right away.
What to Wear to Baskin Robbins Interview
Looking sharp and putting your best professional foot forward at a job interview is crucial.
When interviewing at Baskin-Robbins, it's a great idea to emulate their company culture through your outfit. Baskin-Robbins has a fun, approachable image reflected in their uniforms, so your interview attire should strike a similar tone.
The dress code at Baskin-Robbins consists of a company-provided shirt, apron, visor, nametag, khaki pants, and black non-slip shoes. These uniform components ensure a consistent and professional appearance for employees at Baskin-Robbins locations.
As a crew member, baker, or cashier, opt for casual and comfortable, maybe pairing pressed khakis with a collared shirt and loafers.
When interviewing for a shift leader, assistant manager, or store manager role, a casual blazer, button-down shirt, and flats or low heels for women are ideal.
If interviewing for a position at the corporate office, dress in professional but polished business attire. For men, this means navy or charcoal slacks, a crisp white shirt and a conservative tie, with optional suspenders. For women, a knee-length skirt or pant, blazer, and blouse or shell are perfect.
Conclusion
You now have the insight and preparation to ace your interview at Baskin Robbins. With the knowledge of the most common Baskin Robbins interview questions and suggested responses, you can walk into your interview with confidence, ready to impress the interviewer with your enthusiasm and qualifications for the role.
While the questions and answers provided here aim to be helpful, don't forget that every interview is different. Go in with an open and curious mind, listen carefully to the actual questions being asked, and respond authentically using your own experiences and personality. If you do so, your passion and potential are sure to shine through.
However, your job search shouldn't end here. Keep putting in the effort and continue applying to other places. Companies like Cold Stone Creamery, Dairy Queen, Rita's Ice, Häagen-Dazs, Ben and Jerry's, and Carvel often hire for similar roles and would value your experience and customer service skills.
The more you practice your interviewing and the wider you cast your net, the more likely you are to land the opportunity that is the perfect match for your talents. Stay determined and persistent. With time and experience, your anxiety will subside, and interviewing will become second nature.
You have so much to offer, so keep putting yourself out there. The right job for you is out there waiting, you just have to go get it. Stay positive and keep applying — your career is just getting started!