19 Saladworks Interview Questions (And Crisp Answers)
Ready to Crush Your Saladworks Job Interview? Here's How to Turn Jitters into Confidence
Feel that jittery sensation? You know, that "butterflies in your stomach" kind of vibe as you gear up for your interview with one of the largest one of the biggest fast-casual salad chains – Saladworks?
Trust us: You're not alone.
The exhilaration coupled with anxiety can be daunting, but take a deep breath because we've got you covered!
This detailed guide has a list of the most-asked Saladworks interview questions and PERFECT answers that'll impress even the most stoic interviewer.
Knowing what's coming your way is like a cheat code for your confidence. It helps you understand the company's expectations, giving you an unfair advantage over others.
Let's face it: joining the Saladworks family could be a MASSIVE milestone in your life. This is more than just a job; it could be the cornerstone of a fruitful career. So why let nerves turn your prep into a rollercoaster of anxiety?
Remember: Your journey to transforming interview nerves into winning confidence starts NOW.
Let's get started.
Saladworks Company Information
Your Pre-Interview Homework
Before you even step foot in that interview room, arm yourself with must-know facts about Saladworks. This will not only make you a shining star in front of the interviewer, but it'll also give you the confidence to tackle any curveballs.
| | |
| --- | --- |
| Trade Name | Saladworks |
| Type | Fast Casual Restaurant Chain |
| Date Founded | Oct 1, 1986 |
| Founder | John Scardapane |
| Headquarters | Conshohocken, Pennsylvania, United States |
| Menu | Salads, Wraps, Soups, Sandwiches, Grain Bowls |
| Signature Items | Cobb Salad, Turkey Club, Chicken Caesar Salad, Mediterranean Salad |
| Core Values | Quality, Freshness, Customer Experience |
| Website | www.saladworks.com |
| Competitors | Panera Bread, Sweetgreen, Just Salad, Chipotle |
Additional facts:
???? Celebrated History: Founded in 1986, the first Saladworks opened in Cherry Hill Mall and quickly expanded to multiple locations due to its success.
???? Expanding Reach: Currently, the franchise operates in 110 locations across 15 states and is developing locations internationally, including in Canada.
???? Focus on Metros: The company continues to grow through its Multiple Unit Development approach, focusing on metropolitan areas across the United States.
???? Fueling Originality: Saladworks is committed to "fueling the originality" of everyone involved—team members, guests, and business partners—so they can live their best life.
???? Wow Moments: The mission is to be original in everything they do, aiming to deliver "WOW!" moments for every guest.
???? Fresh Philosophy: The focus is on sourcing only the freshest ingredients, making it a cornerstone of their food philosophy.
???? Endless Choices: With over 60 freshly prepared ingredients, Saladworks allows for endless combinations, from salads to warm grain bowls and even customized dressings.
???? For All Ages: From the young to the old, there is something for everyone with options like Kids Works and offerings like Panini Melts in select locations.
???? True Nutrition: Introduced in 2010, the True Nutrition menu ensures that pre-made signature salads average less than 500 calories, offering health-conscious choices like avocado and edamame.
???? Brand Evolution: In 2008, Saladworks underwent a significant redesign, featuring refrigerated salad display cases and a more consistent design across locations, dubbed "3G Restaurants."
???? Celebrity Chefs: The Signature Series launched in 2008 featured seasonal salads created by four celebrity chefs.
???? Industry Recognition: Ranked #416 among the top 500 franchises in America by Entrepreneur Magazine, Saladworks has also been highlighted as one of the "10 Great Franchise Deals" by QSR Magazine.
???? Community Partner: Saladworks is committed to social responsibility, partnering with No Kid Hungry to help feed children in need across America.
???? Adapt and Overcome: Despite filing for Chapter 11 bankruptcy in 2015, the company successfully turned around after being acquired by Centre Lane Partners.
????‍???? New Leadership: Paul Steck was promoted to CEO in 2015, taking over from founder John Scardapane, as the brand looked to modernize and expand.
Saladworks Mission Statement
We strive to be Original in everything we do, so we can deliver 'WOW!' Moments for our guests everywhere a Saladworks is enjoyed.
Saladworks Interview Questions
Can you give me a quick overview of your background, interests and experience?
Don't be fooled, it's not just small talk.
The Saladworks interviewer wants to know if your experience and interests align with working in a dynamic, healthy, and customer-focused environment like Saladworks.
To construct a compelling response, first, focus on your professional background and experiences related to the food service industry.
Touch briefly on your educational qualifications if they're related.
Then, zone in on interests that resonate with Saladworks' mission and values – for instance, a passion for healthy living or an interest in culinary arts.
Remember: Your commitment to excellent customer service is essential.
Now that sounds like a pretty hearty recipe for a smashing response, doesn't it?
"I've worked in the food-service industry for over two years, mainly in fast-casual establishments. I have a degree in Hospitality Management, which gives me a strong foundation in providing outstanding customer service. I'm passionate about healthy living, and I actively participate in various fitness activities in my spare time. I firmly believe in Saladworks' mission of empowering people with a healthy choice. Combining this passion with my experience and skills, I'm confident I can contribute positively to your team while creating a delightful experience for the customers."
Why do you want to work for Saladworks?
The hiring manager wants to gauge your knowledge about the company and your enthusiasm. These are key characteristics to gauge your fit within their unique food industry setup, where passion for quality and commitment to healthy choices are critical.
Here's How To Crush Your Answer
Want to nail this question? Focus on these three areas:
First, show you grasp the Saladworks ethos. Saladworks means fresh, personalized, and healthy meals all day, every day.
Second, let your excitement about working in the fast-paced quick service industry shine. Show you got the chops to do well there.
Last, tell them how working there fits you like a glove. Whether you're crazy about healthy food, love customer service, or you're aiming for a big break in the food industry.
With these tips under your belt, crafting a convincing response is akin to preparing a great salad – combining distinct ingredients for a balanced, favorable impression!
"I've always admired Saladworks for its commitment to providing healthy, fresh, and customizable meals. As a health-conscious individual, this aligns perfectly with my own values and lifestyle. I'm also attracted to the fast-paced, customer-centric environment. Having worked in quick service eateries before, I thrive in dynamic settings and love providing an excellent dining experience. Lastly, Saladworks' growth trajectory really excites me; I'm enthusiastic about the possibility of developing within the company, enhancing my skills while also contributing to the brand's progress."
What makes you feel that you would be a good fit at Saladworks?
It's not just about your work qualifications or your past experiences. The hiring manager at Saladworks wants to see if your values, passion, and attitude align with their core values.
Your Secret Sauce? Understand The Saladworks Culture
Get familiar with the Saladworks mission. Show how elements of their culture seep into your DNA.
Remember, Saladworks is more than just a place that serves salads. It's a health-conscious, vibrant culture that values creativity, innovation, and stellar customer service.
So, let your answer scream your love for healthy living, your desire to serve others, and an uninhibited creative flair.
"Upon exploring Saladworks, I was drawn to the inherent dedication towards promoting a healthier lifestyle with innovative salad options. What resonates with me is not just the aspect of crafting fresh, nutritious salads, but the emphasis on delivering a memorable guest experience. Throughout my previous roles, I've proven to be innovative, detail-oriented and always prioritized customer satisfaction. I see myself being a great fit at Saladworks because of my shared passion for health, creativity, and exceptional service. Furthermore, I am keenly open to growth opportunities and look forward to learning, innovating and contributing to Saladworks' story of success."
Where do you see yourself in the next 2-5 years, and how does a role with Saladworks align with your career aspirations?
It seems daunting, but it's actually a golden chance for you to impress the hiring manager.
They're checking if you're genuinely interested in their company,
Your knowledge about the industry,
And your career stability.
They want to see if you've thought about your future, how Saladworks fits into your grand scheme of things, and if you're planning to stick around for a while.
Let's help you craft a winning response.
Begin by identifying where you think Saladworks can take you in your career. Understand their growth trajectory and align that with your personal career goals.
Show them that you have understood the company's future projections and aspirations. This not only shows your vision but also demonstrates commitment towards growth along with the company.
Great! You've gathered all your thoughts, nailed your prep, and you're all set to mold it into your response. Don't worry! We'll help put all those pieces together and make 'em glitter!
"In the next five years, I see myself developing advanced skills in fast-casual restaurant management and broadening my horizons in different aspects of this thriving industry. My aspiration is to rise to a position of responsibility and play a key role in the development of brand strategies, and I believe that Saladworks provides the perfect platform for that. The company's commitment to delivering healthy, nutritious meals to customers aligns perfectly with my personal philosophy, and I'm particularly enthused by the opportunities for continuous training and development that Saladworks provides. So, I'm not only looking to grow my career with Saladworks, but also planning to be a part of the company's progressive journey and contribute to its success story in a significant way".
Our stores can be quite busy at times. Tell me about your ability to multitask and prioritize in a fast-paced work environment.
The hiring manager asks this to gauge your potential to juggle multiple tasks at a hectic pace, an aptitude vital to the bustling and energetic environment of Saladworks.
You see, Saladworks holds a reputation for its quality service and efficient operations. They aim to maintain this reputation by hiring individuals who can deliver excellence, even in the most pressured situations.
Your Perfect Response:
Provide a concise yet substantial reply that revolves around your past experiences.
Shed light on instances where you've seamlessly handled multiple tasks simultaneously without compromising the quality of your work. Be specific.
For example, if you've worked in another quick-service restaurant before, narrate an occasion where you took orders, prepared salads, and assisted customers, all in a bustling lunch-hour scenario. Also, bring attention to your knack for prioritizing tasks based on their urgency and importance.
The key here is to show them how skilled you are in transforming a chaotic situation into an orchestrated symphony of efficient task handling.
Transcend beyond the words you speak and let your answer paint a vivid image in the interviewer's mind.
"Allow me to share a particular experience from my previous job at a busy restaurant. It was a typically busy Friday evening and we were short-staffed. But I took it as a challenge rather than a problem. I began by quickly assessing the situation – categorizing tasks into 'urgent and important', 'important but not urgent', and 'urgent but not important'. The urgent and important tasks like attending to customers, taking orders and coordinating with the kitchen staff became my immediate focus. In between, I managed the 'important but not urgent' tasks like stock checking. I kept the 'urgent but not important' tasks, like cleaning spills, to handle when I could spare moments in-between. This strategy not only helped me deliver efficient service but also earned the appreciation of my manager and the customers alike. I believe it's this ability to promptly prioritize and multitask which will allow me to perform well in the dynamic and fast-paced environment in Saladworks."
Sounds simple, right? However, hidden beneath this casual question, the interviewer is looking to:
Ascertain if you're familiar with the products Saladworks offers – an essential part of providing quality customer service.
Understand how you make decisions and if you can provide compelling reasons for your choices.
So, it's not just about judging your tastes, it's a smart move to know how well you could fit into Saladworks' world.
We suggest you approach this question with an authentic statement about your most-loved Saladworks item but also have a spin to it that aligns with the company's values or mission.
Take some time prior to the interview to visit a Saladworks outlet or explore their menu online.
Taste different salads, note down some details about what stands out in each, or simply re-visit some of your old favorites. Then, clearly articulate which menu item is your top preference and why.
Remember, it's not about impressing the interviewer with fancy words but about showcasing your appreciation for a particular product and justifying it in a customer-friendly manner.
After all, a salad is not just a salad at Saladworks. It's a personal experience garnished with a symphony of flavors.
"Yes indeed, my go-to at Saladworks is the Avocado BLT Sandwich. What really makes it my favorite is the contrast of creamy avocado with the crisp bacon – it makes for an interesting texture and flavor combination. The Green Goddess dressing adds a herbal, tangy twist that complements the richness of the bacon. All of this is perfectly layered between two slices of their delicious Rustic White bread. Plus, the balance of fresh greens with rich protein allows me to feel satisfied yet energetic after my meal. It encapsulates everything I value in Saladworks – freshness, innovation, and conscious eating. I think this is the type of meal experience that customers look for when they step into Saladworks which I would definitely help them navigate better".
This question tests your resilience and adaptability in high-pressure situations, a non-negotiable in the ever-rushing food service industry.
Nail Your Answer
So, how exactly do you respond to this without breaking a sweat?
Simple. Show 'em you stay cool even when the kitchen heat's turned up.
Step 1: Draw from your past work experiences.
Recall those high-pressure situations. Those difficult customers. That one time when you missed a product delivery. Remember how you managed to get through them all?
Step 2: Pitch these experiences as a story.
Not just any story, but a story that shines a light on your problem-solving skills, your ability to remain calm, your smooth interpersonal relationships, and your now-you-see-me-now-you-don't dedication to quality service.
The end goal? Show them they're not just hiring a survivor but an individual who learns and grows from every nerve-racking experience.
Remember, no salad is complete without the dressing, and your answer is no exception.
"I remember my time at a previous restaurant where, despite careful planning, we ran out of several key ingredients during a busy shift, leading to high-stress levels. I remained calm and focused, engaging in open communication with my team. I quickly delegated tasks to address the immediate issue—picking easily substitutable ingredients for the missing ones—while ensuring our customers were kept informed and happy. I found that my level-headed approach actually brought my team closer together that day. In retrospect, this event served as a great learning curve for us. We made a renewed commitment to monitoring our ingredient stock, which resulted in fewer situations of ingredient shortage. So, my approach to managing stress at work involves good communication, swift problem-solving, team collaboration, and learning from each situation."
What does customer service mean to you? Can you give an example of a time when you provided excellent customer service?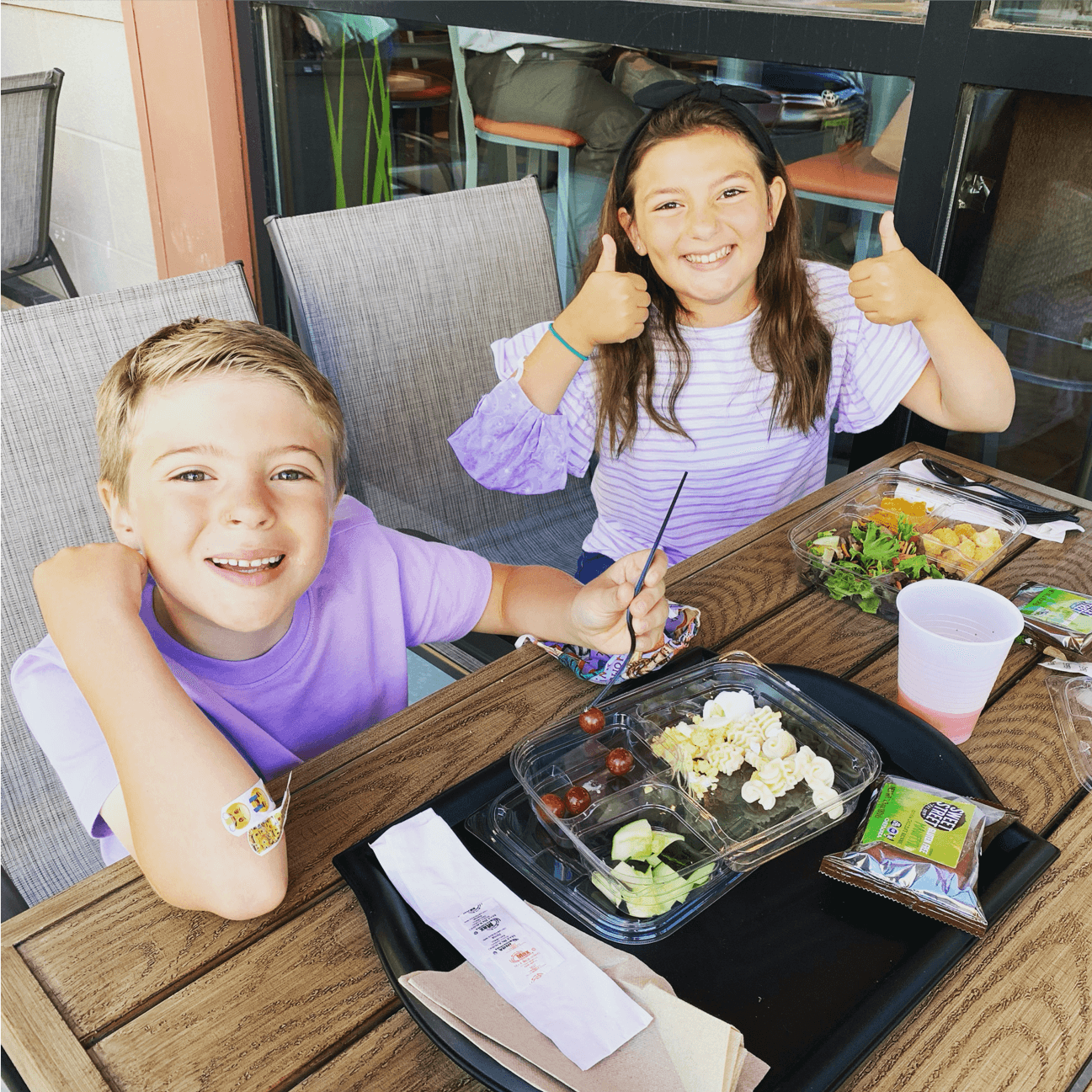 At Saladworks, the dexterous art of preparing a salad is enhanced by a super bowl of customer service, and the hiring manager is keen to find out how you blend into this recipe.
They want to assess your understanding of customer service, your customer-first approach, and how these aspects would crystalize into your potential role at Saladworks.
When answering this formidable question:
Share an instance from your past where you played a heroic role in customer service.
Imagine yourself as the link that connects the customer to their Saladworks experience.
Add oodles of your empathy towards customers, swift conflict resolution, adept communication skills, and readiness to go the extra mile to ensure customer satisfaction.
Ready to toss your salad of words into a dressing of impactful storytelling? Here comes your perfect recipe!
"When I was working in a café, a customer had a complaint about a dietary restriction not being kept in mind while preparing their order. To me, customer service means treating every customer uniquely and appreciating their specific needs. I immediately apologized for the oversight and reassured them that I understand their concern. Not just that, I personally coordinated with the chef to ensure that a new meal was prepared quickly and according to the customer's dietary needs. Seeing the customer leaving happy, made me realize how a little extra effort can convert a disappointing situation into a memorable experience for the customer. This resilience to turn any situation around and ensuring the customer feels valued, is the heart of what customer service means to me."
Can you provide an example of when you had to resolve a customer complaint? What steps did you take?
Saladworks prides itself on delivering seamless experiences to its customers – even when things don't go exactly as planned. So, this is your chance to display your ability to turn unpleasant situations into rewarding customer experiences.
So, how do you answer this question?
Share a specific past experience. Be detailed and articulate each step you took to resolve the complaint as this will display your practical problem-solving skills.
Quick tip: Layout your action plan.
Explain the situation, noting the customer's issue
Outline how you listened and showed empathy
Discuss the proposed solution and follow-through
Finally, talk about the impact on the customer relationship
And don't forget to link it all back to Saladworks' commitment to positive customer relationships, even after initial hiccups.
Now, get ready to step up to the plate, as it's your time to shine with solid proof of your customer service expertise and problem-solving prowess.
"Once, while working at a café, a regular customer complained about the taste of their coffee. Instead of disregarding it, I listened attentively to understand their dissatisfaction better. I apologized genuinely for their experience and offered a new cup of coffee on the house, assuring them that we would look into the issue. As the barista was busy with other orders, I personally made the replacement coffee ensuring it was to the customer's liking. I later followed up with the customer to ensure they were satisfied. This incident not only turned the situation around but also reinforced the client's loyalty to our café. I believe this approach of being proactive, empathetic, and attentive aligns with Saladworks' commitment to providing positive customer experiences, even in challenging situations."
What interests you most about the health and wellness community, and how do you see yourself contributing to it through this role?
It's not just about your enthusiasm, folks! Saladworks wants to know your potential compatibility with the health and wellness community.
Are you passionate about health and wellness? Can you grasp the brand ethos? Most important: can you use your role to promote wellness, not just within the company, but in society?
Approach this interview question with an appreciation of Saladworks' mission to provide fresh, nutritious food options.
Delve into your personal inspirations or experiences that have sparked your interest in the health and wellness community. Maybe it's a passion for nutritious cooking or a personal fitness journey that altered your view on food.
Connect your potential role at Saladworks to your interest in wellness. Perhaps you envision contributing by educating the customers about the health benefits of Saladworks' offerings, promoting nutritious meal plans, or even brainstorming new healthy products.
Spread The Wellness Vibes
Your answer? A crisp mix of your passion for health and wellness and your potential contribution at Saladworks.
"Ever since I started my own journey towards a healthier lifestyle, I've been fascinated by the wellness community and its dedication to promoting nutritious habits. I've realized the impact of having access to nutritious and fresh food options, and how it can change one's life. This is what I love most about the health and wellness community and it's why I resonate with Saladworks' mission. In this role, I see an incredible opportunity to contribute by spreading this positive message and inviting others to experience the benefits of healthy eating. Whether it's through informing customers about the nutritional benefits of our offerings, introducing new wellness initiatives within the team, or contributing recipe ideas for new healthy items, I am excited to use my position at Saladworks to foster a shared commitment to wellness."
How do you incorporate healthy living into your everyday life?
When they ask this question, they're looking at your personal affiliation with health and wellness. Why? Because it directly aligns with the culture and mission of Saladworks.
They want to see if you live by the company's principles. It's about authenticity, a love for health, and the stamina to maintain it each day.
Answering the Question, the Right Way
Now, you're not expected to be a health guru or provide a doctoral thesis on nutrition. Your answer should focus on the daily habits you've integrated into your lifestyle.
Your exercise routine? Sure, add that in. Do you love balanced meals and nutritious snacks? That too!
They want honesty and consistency in your answers. And, an indication of how your values align with theirs.
Here's a spicy example of how this goes down:
"I'm a firm believer that healthy living isn't a sprint but a marathon. It begins with mindful choices each and every day. For instance, my day kicks off with a yoga session– it's a fantastic way to bring in balance and start the day positively. Breakfast is uncompromised, as I strongly believe it's the most vital meal of the day. My go-to is usually a bowl of oats with generous toppings of fresh fruits and nuts. Throughout the day, I make sure to stay hydrated and prefer snacking on fruits or nuts instead of processed snacks. I also devote time each week to meal planning, ensuring each meal is balanced and full of the nutrients I need. This isn't just about physical wellness for me. I've found that a healthy, balanced lifestyle greatly impacts my mental wellbeing and overall productivity. As someone who appreciates the philosophy of Saladworks, I believe it's crucial to walk the talk."
What strengths would you bring to our team at Saladworks that would help us deliver exceptional customer service?
This is your golden opportunity to stand out. They're probing your understanding of Saladwork's customer service and how your unique skills will enhance it.
How to Respond
Don't panic! Your past roles, strengths, and experiences will serve you. Tailor them to echo Saladworks' dedication to an unrivaled customer experience.
We recommend highlighting key competencies such as:
Top-notch team skills
Exceptional problem-solving abilities
Excellent communication skills
Undying passion for customer service
Personal traits like patience, empathy, and adaptability.
These will all be highly desirable in a customer-centric environment like Saladworks.
The time is ripe. Now, you're ready to create the perfect blend of your strengths for the interviewer, like a finely crafted Saladworks masterpiece.
"My greatest strengths that I would bring to the Saladworks team include my strong communication skills and my ability to work excellently in a team. In my previous job, I learned the importance of clear and positive communication, and how it directly impacts the customer's overall experience. Beyond being a great team player, I am also an effective problem-solver. I am often praised for my ability to think on my feet and come up with quick solutions that ensure customer satisfaction. Finally, my passion for the Saladworks brand and its fresh, healthy offerings will undoubtedly fuel my drive to deliver a superior customer experience. I firmly believe that my passion for what Saladworks offers would translate into exceptional service for our customers."
At Saladworks, we believe in continuous improvement. What do you consider your weaknesses that you hope to improve at Saladworks?
This question is a double-edged sword.
One, it gauges whether you're the perfect fit for the fast-paced, ever-evolving world of healthy fast-casual dining. And, two, it's an opportunity to show how self-aware you are about your limitations and how you're planning to work on them.
The mission here? Show your eagerness to grow, adapt, and strive for excellence within the Saladworks team. No one's expecting perfection.
So, let's get to the main point – how to smash this question out of the park?
Firstly, introspect and identify two to three real areas you need to work on – we all have 'em, nothing to be ashamed of.
Avoid weaknesses that could drastically affect your role at Saladworks.
Next, plan how to improve them effectively, and articulate this plan with concrete steps. And yes, these steps should be related to the skills needed at Saladworks.
Show that you recognize your improvement areas and are proactive about addressing them.
Let's make it come alive with an example.
"My communication skills, while sufficient, could stand for some improvement. Specifically, I've found that I tend to be on the quieter side during group discussions. However, I understand Saladworks thrives on active collaboration and open communication. So, I've started to put myself in more situations where I need to voice my thoughts in groups, like volunteering for project management roles in my current job. I believe this strategy, combined with Saladworks' dynamic and welcoming environment, will deeply enhance these skills over time. It's precisely this continuous improvement paradigm that drew me to work in a place like Saladworks."
Tell me about a time when you faced a challenge while working on a team. How did you work together to overcome it?
This question is all about your knack for navigating teamwork mayhem and crunching problems. It's your chance to showcase your calmness under chaos, taking initiative, and instilling unity, all while keeping your eyes on the team's winning post.
First, find a relevant situation where you hustled with a team-based challenge. Steer clear of scenarios where you're the lone superhero – this isn't a comic book. Instead, highlight your efforts in brewing team solutions.
Show them you get it: Collaboration makes victories tastier and much more impactful.
Express the situation clearly, then in a sequential manner – talk about the Action taken and the Result it yielded, known as the 'STAR' approach.
Remember the 'problem-solving and unity' aspect the hiring manager wants to hear.
Ready to set your narrative into motion? Prepare to wow them with an appetizing serving of your teamwork and problem-solving abilities.
"Once, while working in my previous job as a food handler, we were slammed with an unexpectedly large dinner rush and were short a few team members. The situation began getting chaotic, resulting in a lag in service time. I suggested we reorganize and prioritize orders based on complexity and delivery time, which my team agreed to. For orders that could be assembled quickly, we worked together to speed up the completion time, and for more complex orders, we divided the tasks among us. As a result, not only did we manage to fulfill all orders in a timely fashion, but it also strengthened our bond as a team. It taught me that any crisis can be collectively overcome with smart strategizing, division of tasks, and teamwork."
Saladworks hangs its hat on a culture of collaboration, so you might get hit with this question eyeing your conflict resolution skills.
How well do you handle the heat of disagreements and keep a cool, functioning team? Can you play nice with others without causing a stir?
Laying Out Your Story
First off, roll out a real-life example. This proves you've got experience handling the complexities of these people puzzles.
Find a situation with a happy ending, a perfect display of your peace-making prowess.
Guide your interviewer through your thought process, the actions you took, your splendid communication, and the peaceful conclusion.
Make a point of your professionalism. Show how understanding had a key role in your interactions. Let it show how you sought a win-win compromise.
Now, let's dish out a sample response, clarifying exactly how you can answer this insightful question.
"Well, when I was working as a shift manager at a fast-casual restaurant, I had a coworker who would often lag behind during peak hours causing the entire team to get stressed. Instead of avoiding the issue, I decided to address it head-on. I invited him for a discussion, during which I calmly expressed my observations, making sure not to blame him but rather expressing how the situation was impacting the team. I then listened to his perspective. It turned out, he was overwhelmed with the fast-paced environment and wasn't fully trained on a few processes. Together, we came up with a plan which included more hands-on training and temporarily reducing his workload during the peak rush until he was more confident. Within a few weeks, there was a significant improvement in his performance. This experience taught me the importance of open communication, understanding, and problem-solving in maintaining a positive work atmosphere."
Describe a situation when a manager provided you with constructive criticism. What was your reaction?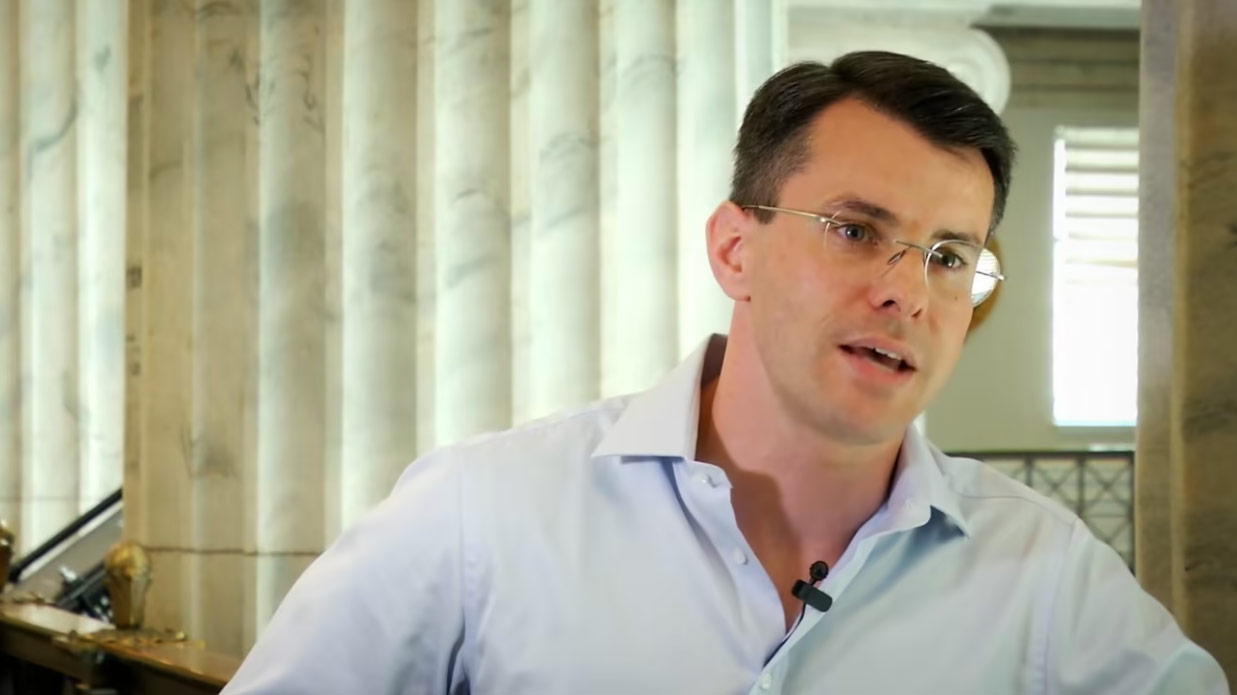 Scary, huh?
Not really.
It's actually a crystal ball for your interviewer. Giving them insights into your openness to feedback, problem-solving skills, and your capacity to evolve and grow.
Crafting Your Answer
To ace this question, reflection is key. Identify a situation where the criticism led to a positive outcome.
Remember, the scenario doesn't need to be grand; even small moments can demonstrate your adaptability and willingness to improve.
The real juice of your answer lies in your reaction. Show how you accepted the criticism and used it as an opportunity to learn and enhance your skills.
Paint a picture of how you implemented the feedback, the challenges you faced, and the result of your efforts.
Your aim is to convey an image of a resilient, growth-oriented professional, open to constructive feedback and continuous learning.
Now that we've prepared the palette, let's blend the colors to create an answer that leaves a masterpiece of an impression.
"When I was working my previous job, my manager pointed out that my task prioritization could use some improvement. She believed that while I completed my responsibilities efficiently, I could add more value if I revised my approach to prioritizing tasks. My initial reaction was, naturally, a bit defensive as I felt I was doing a good job. But when I pushed past that instinct and genuinely considered her advice, I realized that she had a valid point. I took her feedback to heart and started implementing a more strategic way of prioritizing my tasks – I created a system to decide which tasks were the most urgent and important, which ones could be delegated, and which ones could be done later. This not only improved my personal productivity but also had a positive impact on the team's overall output. That experience made me more open to constructive criticism, understanding that it's a crucial part of professional development. I know that in a dynamic environment like Saladworks, such feedback is a key driver for continuous improvement and innovation."
Why do you think customers choose Saladworks over other healthy eating options?
The hiring manager is sizing up your understanding of the brand's unique selling points and your ability to relay these selling points to customers.
Your answer can bridge the gap between generic health labels and the specific appeal of Saladworks.
The Drill to Nail This Down
First, RESEARCH! Understand Saladworks' menu and their commitment to fresh, healthier alternatives.
Discuss their customizable options, allowing customers to align their meals to their specific health needs. A truly unique feature!
Then, emphasize your passion for their mission; nothing's more infectious to a hiring manager than a candidate who's as excited about their brand as they are.
A Crispy Answer to Put Lettuce to Shame
"In my opinion, customers choose Saladworks over other healthy eating options because of the unparalleled freshness and customization that the brand offers. You walk into Saladworks and each ingredient is prepared fresh, almost as if you were in your own kitchen. But what really sets Saladworks apart is the customization. Whether you are on a high-protein diet, vegan or just trying to eat cleaner, there's something for everyone. Now, who wouldn't be thankful for a salad that's been tailor-made just for them? It's innovative, it's fresh, and it keeps health-conscious customers coming back!"
Do you have reliable transportation to consistently arrive to work on time, ready to serve our customers?
This question might seem simple. But really, it's about proving you've got the dependability and commitment Saladworks values. That's why they ask.
So, how do you answer it? Truthfully. But that's not all—you have to show you're committed, responsible, and reliable.
If you have a car, say it. Outright. But dependent on public transport? Talk about how reliable it is and why it'll work for you.
Remember, the ultimate goal is to assure them that whatever your means of transportation, you fully understand the importance of maintaining regular attendance and punctuality to better serve Saladworks customers.
"Absolutely. My residential proximity to the store makes it an easy commute, and I also keep a valid bus pass as a backup. I am well-informed about the timings of local transportation. My ultimate focus is on customer satisfaction, and I understand that regularity and punctuality at work are key factors that contribute to that. I promise my transportation resources won't let either Saladworks or its wonderful customers down."
What days and times are you available to work? Are you open to a flexible schedule?
This seemingly straightforward question carries significant weight as the hiring manager is evaluating if your working hours align with the company's operational needs.
Strategy + Honesty = The Key
Sure, you need to consider personal commitments and responsibilities. But don't overlook your flexibility.
Express your willingness to accommodate occasional changes like working late hours, handling extra shifts, or managing weekend chores – something every retail food outlet cherishes.
Tip: Reiterate your commitment to the job but don't forget to set boundaries. Overcommitting equals burnout. Finding that perfect balance is a masterpiece.
Time to mix honesty, flexibility, and commitment into a crisp, fresh answer.
"Of course, I am open to a flexible schedule. Additionally, I am generally available to work weekdays, from morning until late evening. Also, should the need arise, I would be happy to step in on weekends or take up some additional hours, with a bit of notice. That said, I also value my personal time for rest and rejuvenation, which helps me work more effectively. I believe in giving my best to each shift, and this balance ensures I can deliver the value and excellent service Saladworks is known for. Does that work for your scheduling needs?"
Questions to Ask the Interviewer in Saladworks Interview
Why "Any Questions?" Is Your Moment to Shine
You've been there: you're in an interview, you're feeling the vibe, and then the interviewer asks if you have any questions.
Guess what? At Saladworks, this isn't filler chit-chat. It's your golden opportunity to showcase your A-game.
What They're REALLY Asking
When the interviewer throws this at you, they're actually measuring your interest in the role and the company. It's a tactical move to see if you're the kind of candidate who's done their homework.
Take Control. Steer the Ship.
Don't just sit there like a deer caught in the headlights. This is your moment to drive the conversation towards your interests.
But let's be real: coming up with awesome questions on the fly? Not always easy.
That's why we're providing you with a list of powerful questions you can ask the Saladworks interviewer.
Can you describe the responsibilities that come with this role in more detail?
Could you describe the typical career path for individuals in this role?
What are the learning opportunities and training provided at Saladworks?
Can you tell me more about the company's culture and values?
What expectations would you have for me to meet in the first 60 to 90 days?
How is success measured in this particular role?
Could you share more about the team I will be working with?
Can you describe how Saladworks distinguishes itself from competitors?
What type of customer base does Saladworks primarily serve?
How does Saladworks encourage innovation within the team?
What are the opportunities for professional development here?
Can you discuss the leadership style within the company?
How do you see this role contributing to the overall organizational goals?
What are the primary challenges I might face in this role?
How has the role evolved since it was first established?
What is the company's approach to feedback and performance reviews?
Can you describe the last team building activity at Saladworks?
What qualities and skills are you looking for in an ideal candidate for this position?
How does Saladworks prioritize work-life balance?
Can you share where you see the company heading in the next 5 years?
Remember, the goal isn't to ask all these questions but to select the ones that resonate most with you and the role you're interviewing for.
Saladworks Hiring Process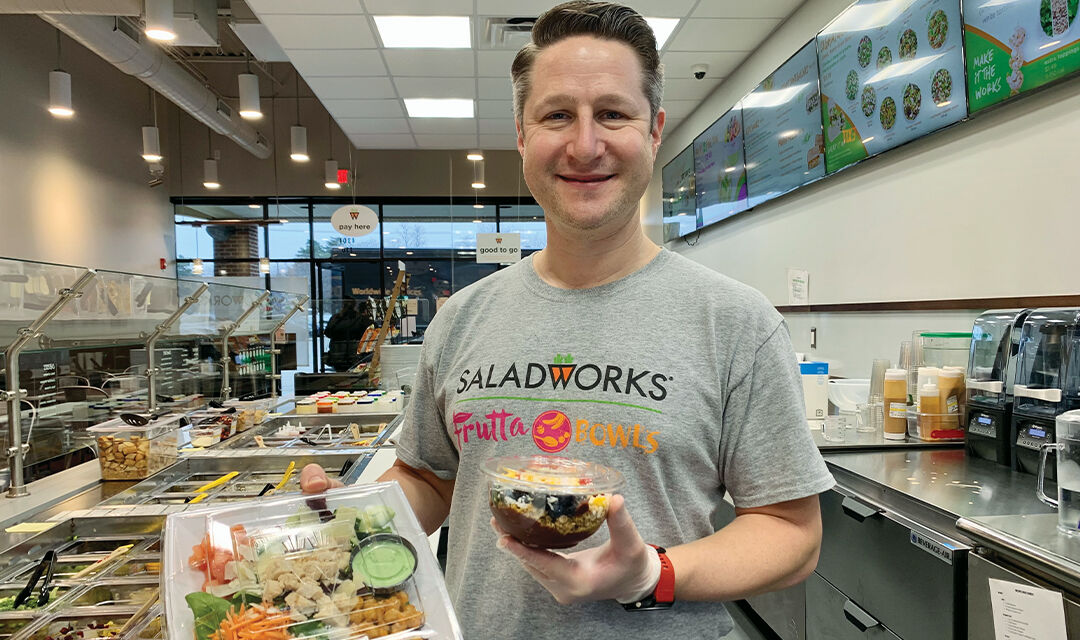 You just spotted a "Now Hiring" sign in the window at Saladworks and are thinking of applying. Or maybe you submitted an application online and got a call back for an interview.
Either way, you probably want to know what to expect from the hiring process at Saladworks before your interview.
The good news is that the hiring process at Saladworks is pretty straightforward and hassle-free. Here's an overview of what you can expect if you have an interview coming up:
Fill out an application: First, you'll fill out an application either online or in person at the restaurant. The application collects basic information like your availability, work experience, and contact details.
Get contacted for an interview: Within 1-4 days, you'll likely get a phone call to come in for an interview.
Interview: The interview itself is laid-back, smooth, and not too intense. You can expect around 4-5 questions about your previous work experience, ability to work in teams or with customers, and general work ethic. As long as you come prepared to talk about why you'd be a good fit for the role, you should have no problem.
Hiring decision: Many applicants are offered the job right on the spot at the end of their interview, so there may not be a waiting period to hear back. Others are told they will receive a call about the next steps within a couple of days.
Paperwork: If you are offered a job, you'll just need to complete some basic paperwork like tax forms before you can start. Most new hires start working within 1 week or less of applying or interviewing.
Saladworks Interview Tips
When you walk into Saladworks, take a deep breath and remember that the interview is just a conversation to get to know you better. Be ready to share examples that show you're a dependable team player who enjoys working with customers. Speak confidently about your past experiences and what you enjoyed about those jobs. Show your eagerness to learn and grow.
What to Wear to Saladworks Interview
Hey there, future Saladworks superstar! ???? We see you've secured an interview with the company. Now, there's one question on your mind—what do I wear?
Fear not! The answer isn't as complicated as deciding between the Cobb and Mediterranean salads (don't both sound heavenly?).
You see, the trick to dressing for an interview with Saladworks—or any company, for that matter—is to channel the company's vibes into your wardrobe.
Before we dive into specific attire for each role, let's talk about the Saladworks dress code.
The dress code at Saladworks is a company-issued branded shirt, a pair of slacks or khaki pants, and closed-toe, slip-resistant shoes. Colored hair and piercings are allowed.
It's like the company is saying, "Come as you are, but also make sure you look professional."
For a Team Member, Crew Member, Cook, Cashier, or Shift Leader role, think casual or business casual. Go for a nice polo shirt, khaki pants, and some neat, closed-toe shoes that are easy to move around in.
As a Restaurant Manager or General Manager, opt for business casual—a crisp button-down shirt, tailored slacks, and perhaps a blazer.
Corporate Office positions generally call for business formal attire. Think suits, ties, dress shirts, and the whole shebang.
Good luck, and may the fork be with you! ????
Conclusion
With this list of the most frequently asked Saladworks interview questions and answers, your odds of crushing that Saladworks interview just went sky-high. But remember, this isn't a script; tailor these responses to your unique persona for that authentic confidence.
Don't Put All Your Croutons in One Salad Bowl
Yes, a job at Saladworks can be a dream come true. But don't tunnel vision yourself. In the job world, you've got to diversify.
If Saladworks interests you, then explore chains like Chopt Creative Salad Co., Sweetgreen, Just Salad, Chicken Salad Chick, Sonic Drive-In, CAVA, Subway, Panera Bread, Chipotle, and Boston Market. Each offers competitive pay, serious growth, and a solid work culture.
Never Stop Hustling. Your Dream Job Awaits.
You're on the cusp of landing a gig that aligns with your career goals. With this newfound knowledge and an unshakeable resolve, you're only a step away from your dream job.
Keep going, keep applying, and most importantly, keep hustling.