25 Popeyes Interview Questions (With Surefire Answers)
You've got a job interview with Popeyes coming up and are understandably a bit nervous about making a good impression. While any opportunity to advance your career is important, preparation can help settle those interview jitters.
If you knew what kinds of questions to expect and had responses ready, you'd feel more confident walking through the doors. Rather than worrying about unexpected or tricky questions leaving you tongue-tied, you could focus on showcasing your relevant experience and enthusiasm for the work.
This blog post is your key to unlocking the interview process and conquering your fears. In the following paragraphs, we outline the most commonly asked Popeyes interview questions and provide specific examples of strong answers to each one.
If you carefully study these examples and practice your delivery, you'll walk into your interview with confidence and prepare. When that job offer rolls in, you'll know this blog post was instrumental in turning your life around.
Popeyes Company Information
To ace your Popeyes job interview, doing your homework on the company is essential. The list of facts and information coming up will be invaluable in helping you understand Popeyes' business, brand, and culture.
Immersing yourself in these details will allow you to speak insightfully about why you're interested in the role and enthusiastic about the company's future. Though studying may seem tedious, that effort will pay off when you can engage your interviewer with your genuine passion and knowledge.
| | |
| --- | --- |
| Trade Name | Popeyes |
| Type | Fast Food Restaurant Chain |
| Date Founded | June 12, 1972 |
| Founders | Al Copeland |
| Headquarters | Miami, Florida, United States |
| Menu | Seafood, Chicken Sandwich, Signature Chicken, Tenders, Nuggets, Sides, Beverages, Desserts, Kids Meals, Family Meals |
| Signature Items | Chicken Sandwich, Signature Chicken, Popcorn Shrimp, Voodoo Tenders |
| Number of Locations | 3,300+ |
| Core Values | Culinary Innovation, Commitment To Quality |
| Website | www.popeyes.com |
| Competitors | Chick-Fil-A, KFC, Bojangles, Church's, McDonald's |
Additional facts:
Al Copeland, who was 28 years old at the time, started the now-famous fast-food chain called Popeyes Louisiana Kitchen in 1972. The first location was opened in the suburb of Arabi, in New Orleans, Louisiana. The restaurant was initially not a huge success, but it gained popularity over time, thanks to its New Orleans-style spicy fried chicken and buttermilk biscuits that were inspired by the rich Cajun and Creole flavor profiles.
The first Popeyes location was initially called Chicken on the Run. However, the restaurant initially struggled, so Al replaced traditional chicken with a spicy version and rebranded it as Popeyes.
The name "Popeyes" was inspired by the character Jimmy Popeye Doyle from the 1970s movie The French Connection, not the popular cartoon character Popeye the Sailor Man.
Popeyes was too poor to afford an apostrophe in its name when it first started out. As time passed, the absence of the apostrophe became a characteristic feature of the brand's name.
In the 1990s, Popeyes faced financial difficulties and had to file for bankruptcy. This led to the founder, Al Copeland, losing ownership of the restaurant, and the company underwent an important reorganization. Copeland transitioned from being the owner to a franchisee, but he retained control of the recipes.
After Copeland's death, the recipes remained part of his estate. As a result, Popeyes had to pay licensing fees and royalties, amounting to over $3.1 million per year, in order to continue using the secret spice recipe that was central to its success. In 2014, the company decided to fully buy back the rights to its famous mix of spices, paying a substantial sum of $43 million. This move allowed Popeyes to regain complete control over its signature recipe and eliminate the ongoing costs associated with the licensing fees and royalties.
Beyonce, the superstar singer, is known for her love of Popeyes chicken. In recognition of her passion for their food, Popeyes awarded her a special gift: a lifetime supply of Popeyes chicken. This means that Beyonce can enjoy as much Popeyes chicken as she wants, at any location, for the rest of her life.

Popeyes has had a variety of limited-time chicken tenders offerings, including Chicken Waffle Tenders, Wicked Chicken, Beer Can Chicken, Sweet and Crunchy Tenders, and Buffalo Ranch Chicken Tenders.

Popeyes faced urban legends about fried rats and lacing its chicken with cocaine.
Popeyes has been involved in a series of lawsuits, including cases involving choking on chicken, flesh-eating worms, and running out of chicken sandwiches.
Popeyes does not offer many healthy options on its menu because past attempts at healthier items did not sell well.
Popeyes has been accused of animal cruelty but signed on to the Better Chicken Commitment in 2020 to improve animal welfare standards.
Popeyes Mission Statement
To increase franchisee success in every facet of the business.
Popeyes Interview Questions
Can you briefly introduce yourself?
When interviewing for a position at Popeyes, this is the first question you will likely be asked. It is your chance to make a strong first impression, so preparing is important. The interviewer is asking this to get a sense of your personality, communication style, and relevant experience. How you respond will reveal a lot about how you might interact with colleagues and customers on the job.
To answer effectively, be authentic and highlight what is most relevant for the role and company culture. Speak with energy and enthusiasm to demonstrate your passion. Focus on one or two of your key qualifications and relate them to the job requirements.
For example, you might say something like:
"Hi, my name is [your name], and I'm thrilled to be interviewing for a position at Popeyes. I have over two years of experience in fast food and customer service, most recently working as a server at a busy restaurant where I delivered excellent customer service and streamlined processes to improve the guest experience. I'm a people person who stays positive under pressure, and I would love the opportunity to bring my experience to your team."
This introduction conveys your relevant experience, emphasizes key skills, and expresses genuine interest in the role and company. By keeping your response brief and enthusiastic, you can make a great first impression and position yourself as a strong candidate for the position.
Why do you want to work for Popeyes?
As a candidate interviewing with Popeyes, you'll want to make a great first impression by showing genuine passion for the company and role. A key way to demonstrate this is by effectively answering this common interview question.
The interviewer wants to see that you've researched Popeyes and have specific reasons for pursuing a position there versus other restaurants. They are looking for genuine enthusiasm and relevant experience or transferable skills.
To answer this effectively, do your homework on Popeyes' brand, values, and current initiatives. Then, connect these to your relevant experience, skills, and goals. For example, you could say:
"I'm attracted to Popeyes' dedication to serving quality fried chicken and Southern fare made from simple, authentic recipes. My 5 years of experience preparing Southern cuisine in a fast-paced kitchen has equipped me with the skills to meet Popeyes' high standards. I'm also inspired by Popeyes' mission of bringing communities and families together over its food. Ultimately, my goal is to work my way up to an Assistant Manager role where I can lead a team and further foster Popeyes' family-like culture. I believe my experience and passion for Southern hospitality would allow me to exceed your expectations."
Are you familiar with Popeyes' history and culinary tradition?
As a candidate interviewing with Popeyes, you should expect questions about the company's history and culinary roots. The interviewer is trying to assess how much you understand and value Popeyes' beginnings and cuisine.
Doing your research on the fried chicken chain's founding story, commitment to authentic Louisiana flavors, and signature dishes will show your passion for the role and brand.
Some tips for tackling this interview question:
Discuss Popeyes' start in New Orleans in 1972 and how they have since expanded across the U.S. and internationally while staying true to their Southern roots. Mention their mission to serve authentic Cajun cuisine and recipes.
Highlight a couple signature menu items like their Bonafide fried chicken or red beans and rice, and explain how they reflect the tradition of Southern-style cooking. For example, you could say their chicken is marinated for over 12 hours to absorb bold Cajun spices, then fried fresh to order, reflecting years of perfecting their recipes and cooking techniques.
Express your interest in helping to carry on this culinary legacy.
For instance:
"Popeyes' dedication to quality ingredients and classic Southern-Louisiana dishes is inspiring. The level of care that goes into hand-preparing their Bonafide fried chicken and other menu items shows their passion for flavorful homestyle cooking. I would appreciate the opportunity to contribute to Popeyes' culinary story through providing an outstanding experience that celebrates this one-of-a-kind cuisine."
By showcasing your knowledge and enthusiasm for Popeyes' culinary origins and mission, you can set yourself apart as a candidate who genuinely connects with the heart of the brand.
Can you provide an example of a time you demonstrated excellent customer service and courtesy in a fast-paced environment?
As a fast food restaurant, Popeyes highly values providing fast, friendly service to customers. The interview question about demonstrating excellent customer service in a fast-paced environment is trying to assess if you have the right mindset and skills to efficiently serve Popeyes' customers.
To answer this, first acknowledge the importance of speed and courtesy. Explain that you understand the fast-paced nature of the role and are able to prioritize tasks, work quickly while maintaining high quality, and remain composed under pressure. Then, share a specific example that demonstrates these traits.
For example, you could discuss a time you had a long line of impatient customers and were still able to serve everyone promptly with a positive attitude. Explain how you systematically took orders, prepared food, and handled payments to keep the line moving. Highlight how you diffused tensions or exceeded expectations with small courtesies.
Relate your experience to Popeyes by mentioning the parallel challenges of handling rushes of customers and orders. Explain that you have the determination and skills to provide fast, friendly service even in demanding situations. Showing you have the mindset and relevant experience to handle Popeyes' pace will demonstrate you are a great fit for the role.
For example, you could say:
"Certainly! I recall an instance from my previous job at a popular coffee shop where we experienced an unexpected surge of customers during the lunch hour. The line was growing longer by the minute, and I could sense the impatience and frustration of our customers.
To address the situation, I first maintained a positive and cheerful attitude, greeting each customer with a warm smile and genuine enthusiasm. I believe that a welcoming demeanor can significantly influence the overall experience of a customer, even in a fast-paced environment.
Next, I focused on streamlining the order-taking process. I listened attentively to each customer and repeated their order to ensure accuracy. I also communicated clearly and promptly with my teammates, so they could prepare the orders quickly and efficiently. This collaboration helped us serve our customers more rapidly, without compromising the quality of our products.
As I handled payments, I made sure to thank each customer for their patience and offer them a complimentary pastry or small discount on their next visit as a token of appreciation for their understanding. This small courtesy not only exceeded the customers' expectations but also helped diffuse any lingering tension.
Throughout the entire process, I made an effort to maintain eye contact, use polite language, and express empathy to let the customers know that we valued their time and business. By being systematic, efficient, and courteous, I was able to provide excellent customer service even in a fast-paced and stressful situation, leaving our customers satisfied with their experience."
Are you comfortable learning all areas of restaurant operations and working multiple stations? Why or why not?
The Popeyes interview question about learning all areas of restaurant operations is assessing your flexibility and team attitude. The interviewer wants to hire someone who is willing to jump in wherever needed to get the work done, not someone rigidly tied to a single role.
To convey you're the right fit, discuss how you're adaptable to change, a quick learner, and happy to help colleagues when busy. Mention any relevant experience showcasing these qualities.
A strong answer might be:
"Yes, I am very comfortable learning and performing the different areas of restaurant operations. I thrive in fast-paced, collaborative environments where there are many responsibilities to juggle. In my current serving job, I often cross-train with hosts and bussers when we get rushed, and managers have complimented my ability to quickly pick up new skills. I enjoy the challenges of a multifaceted role and value being a team player. The chance to develop diverse skills and contribute broadly to the restaurant's success appeals to me. You can count on me to step up wherever needed to ensure great service and results."
In your opinion, what makes Popeyes stand out from other quick-service restaurants?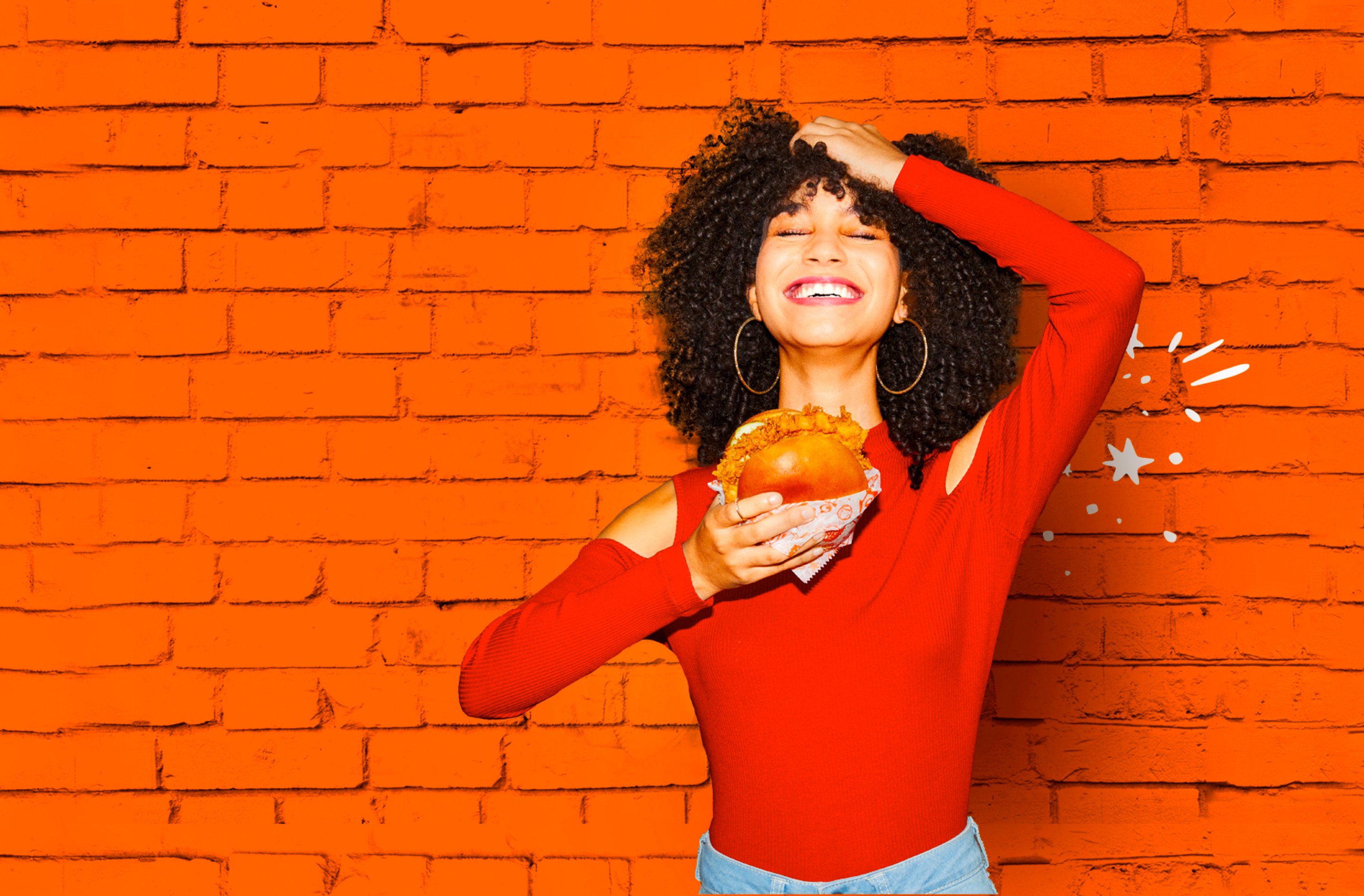 The Popeyes interviewer is asking you what makes their brand stand out to assess your understanding of their business and the quick-service restaurant industry. This is your opportunity to show you've done your research and can speak insightfully about Popeyes' differentiation.
Focus on emphasizing one key thing that sets Popeyes apart, like their authentic Louisiana cuisine, commitment to fresh ingredients, or speedy yet friendly service. Provide specific examples and explain how it contributes to a great customer experience and Popeyes' success.
A strong response could be:
"What distinguishes Popeyes is their dedication to authentic Louisiana-style cooking. Unlike typical fast food, Popeyes makes fresh, flavorful food using high-quality ingredients and regional recipes and techniques. Their signature spice rub and cooking method produce fried chicken bursting with bold Louisiana flavors you can't find elsewhere. This cuisine differentiation creates a premium experience for customers and a strong brand identity for Popeyes. By staying true to their Southern roots, Popeyes stands out in the highly competitive quick-service market."
How would you contribute to a fun and energetic atmosphere among the team at Popeyes?
The interviewer wants to know if you would be a positive and enthusiastic team member at Popeyes. They are trying to gauge if you would help create and maintain an enjoyable work environment. A great answer should demonstrate that you understand the importance of company culture and team dynamics, and explain specific ways you would contribute to an energetic atmosphere.
For instance, you could say you would initiate team-building activities, like weekly lunches or work outings, to foster closer bonds. You could start friendly competitions or games that boost morale and motivation. You might also mention always having a positive attitude and outlook, which can be contagious. Share one or two ideas and express genuine passion for uplifting team spirit.
A strong answer could be:
"I thrive in an environment where people love coming to work. I'm someone who is always optimistic and tries to make others feel good. At my current job, I organized monthly team lunches and started a rewards program where top performers received gift cards. This not only motivated colleagues but strengthened our team's connection. I would bring similar energy and ideas to Popeyes, such as planning team-building events and highlighting people's achievements. I want to be someone others look forward to seeing each day and believe in contributing to an overall fun and lively atmosphere."
How do you manage your time effectively to complete tasks in a timely manner, while still providing excellent customer service?
As a Popeyes crew member, you will need to adeptly manage your time to complete all tasks promptly while still delivering great service. The interviewer's question about time management is seeking to evaluate your organizational skills and ability to prioritize in a fast-paced environment.
To convey you are a strong candidate:
Highlight your ability to create a schedule or task list and prioritize important tasks. For example, you may say you would first prioritize taking and preparing orders to minimize wait times, then handle payments, and then clean or restock as time allows.
Emphasize your ability to focus on the task at hand and avoid distractions. Explain that you stay organized by not multitasking and fully completing one task before moving on to the next.
Discuss how you would provide good customer service even when busy. For example, you would greet customers promptly, communicate any delays, thank them for their patience, and maintain a positive attitude.
Share an example of a busy shift at a previous job where you had to juggle many responsibilities. Explain how you remained organized and what you learned from that experience. With practice, you have developed effective time management skills to ensure all tasks are completed on time and to a high standard.
Here is an example answer:
"Time management and delivering a great customer experience are both critical to success in this type of fast-paced role. Here are the key things I would do to ensure I can balance and effectively achieve both:
Prioritize tasks efficiently. I would consider the priority of each task and focus on high impact activities first that will make the biggest difference to customers and business results. Getting the important things done first means less risk of them being rushed or delayed.
Prepare and plan my time in advance. At the start of each shift, I would get a handover from the previous staff and then take a few minutes to plan out how I will allocate my time to different tasks and responsibilities. Having an advance plan helps avoid being reactionary and missing things. I can also anticipate and prevent potential bottlenecks or issues.
Optimize processes. I would look for opportunities to optimize processes to free up more time to spend on the floor serving customers. Even small efficiencies and time savings can add up to a big difference. For example, pre-preparing some ingredients or supplies in advance or reorganizing the layout of items to reduce excess movement and travel.
By being well-organized, prioritizing proactively, optimizing processes, and maintaining a fast and friendly service approach, I can effectively balance completing tasks on time with providing excellent customer service."
What strategies do you use to stay focused and efficient during periods of high customer volume?
The interviewer wants to know how you handle pressure and stay efficient when things get chaotic. They're trying to assess your ability to prioritize, manage your time, and solve problems—all crucial skills for handling busy periods.
As you respond, discuss strategies such as:
Focusing on high-impact tasks first. Explain that you would determine the most important and urgent duties, then tackle them one by one. Mention that you wouldn't get distracted by less critical requests.
Having a structured plan for your time. Note that you would allocate time wisely and not get overwhelmed. Highlight techniques like creating a schedule, minimizing interruptions, and batching related tasks together.
Anticipating and addressing issues. Explain that you would think ahead to potential problems and have solutions ready. Discuss recognizing signs of bottlenecks early and taking action before things escalate.
Here's an example of how to convey those strategies:
"During busy rushes, staying focused and efficient is key. I would prioritize essential tasks like serving customers and preparing food. I would create a schedule to allocate my time properly and avoid distractions. I would also monitor operations to catch and resolve any issues early, such as preparing extra ingredients if certain menu items had a high volume of orders. By tackling high-impact duties first, managing my time wisely, and problem-solving proactively, I can deliver great service even when things get extremely busy. With a structured yet flexible approach, I would be able to take on whatever the shift throws at me."
As a candidate interviewing for a role at Popeyes, you want to show that you deeply understand and can effectively execute on health and safety regulations. When asked how you would adhere to these standards, discuss any related experience you have, ideally in a fast-paced food service environment. Highlight qualities such as your meticulous attention to detail, commitment to following proper procedures, and proactiveness in identifying and resolving issues.
For example, you might say:
"In my current job as a restaurant server, health and safety is critical. I have always been extremely diligent about following all food safety procedures, like proper handwashing and cleaning protocols. My strong attention to detail means I not only follow regulations myself but also notice when others do not, such as when I saw a colleague handling raw chicken without gloves. I promptly brought this to their and my manager's attention to avoid any customer safety risks. This type of vigilance, procedural adherence, and issue escalation is how I would ensure health and safety compliance in a role at Popeyes."
Can you provide an example of when you had to adapt quickly to a change in your work environment or responsibilities?
The interviewer wants to see that you can roll with the punches. Fast food environments like Popeyes are fast-paced, so changes are common and often unexpected. By asking this question, the interviewer is assessing whether you have the adaptability to handle disruptions or new responsibilities with a level head and solution-oriented mindset.
To convey this, first acknowledge that frequent changes come with the territory in a role like this. Then, describe a time when a change was sprung on you at work, and explain how you responded. Discuss your initial reaction, the steps you took to adjust, and the results. Highlight your ability to see the bright side and resolve issues. Display that you can thrive in a dynamic environment where "business as usual" isn't a guarantee.
Here's an example:
"At my current restaurant job, we had to swiftly pivot to takeout-only due to the pandemic. I'd be lying if I said I wasn't worried at first about how we'd serve the high volume of takeout customers with the usual care and efficiency. However, my manager and I tackled this challenge head-on. We redesigned processes to optimize takeout, and I helped train staff on the changes. Because of our team's can-do attitude, we were up and running with takeout promptly, and customer feedback has been fantastic. Thisexperience demonstrated my ability to adapt on the fly and help a team succeed in a disruptive situation. I'd bring this same positivity and solution-focused mindset to taking any changes at Popeyes in stride."
How would you address a customer complaint or concern to ensure their satisfaction?
As a candidate interviewing for a role at Popeyes, you'll likely be asked how you would handle a customer complaint. The interviewer wants to assess your conflict resolution skills, empathy, and ability to think on your feet to resolve issues.
To answer this question, first acknowledge the importance of customer satisfaction. Explain you would listen attentively to the customer to fully understand their complaint, then take responsibility and apologize that their experience did not meet expectations.
Next, provide specific steps you would take, such as:
Offer a sincere apology and acknowledge their frustration. "I apologize for the poor service and understand why you're upset."
Listen actively and validate their concerns. "You're right, the order was delayed, and your food was cold. I can see why that would be disappointing."
Take ownership and commit to resolving the issue. "Please let me make this right. I will personally ensure your next order is correct and fresh."
Offer a fair solution or concession, such as a replacement or refund. "May I please remake your order or provide a refund?"
After addressing the customer's concern, I would take the opportunity to learn from the situation and share any insights with my team. This could involve discussing ways to prevent similar issues in the future or identifying areas for improvement within our processes or training.
By demonstrating these attributes, you show you have the skills and mindset to satisfy customers in challenging situations. With an understanding, accountable, and solution-driven approach, you can turn customer complaints into opportunities to build loyalty.
Can you provide an example of when you had to work collaboratively with a team to accomplish a goal or complete a task?
The interviewer wants to see that you can work effectively with others to achieve a common goal. This question is asking you to provide a specific example that demonstrates your ability to collaborate, communicate, compromise, and resolve issues that arise when working on a team.
Some tips for responding:
Discuss a team achievement you're proud of and can talk about in depth with relevant details
Explain your role and contributions, as well as how you worked with your teammates
Highlight any obstacles you faced and how you overcame them through collaboration and open communication
Express a positive attitude toward teamwork and shared goals
"During my previous job at a local cafe, on a particularly busy Saturday, we were expecting a large group of customers for a pre-booked event. Unfortunately, that day, we found ourselves short-staffed as a few of our team members had to call in sick unexpectedly.
Recognizing the importance of the event and the potential impact on our reputation, I immediately took the initiative to step up and coordinate with the remaining team members. I gathered everyone together and reassigned tasks based on each individual's strengths, ensuring that everyone was in a position to perform their best. For instance, I assigned the most experienced barista to handle the espresso machine, while I focused on managing the front of the house and cash register.
Throughout the process, I encouraged open communication among the team members, making sure that everyone felt comfortable sharing their concerns and ideas. This approach helped in resolving any issues that arose promptly, and we were able to develop an effective plan to tackle the situation.
Despite the high-pressure environment, our team worked together seamlessly, demonstrating excellent teamwork and resilience. We managed to serve all the customers on time, maintaining the quality of our food and beverages, and received no complaints. In fact, we received several compliments from our customers on our efficiency and professionalism.
Looking back at that experience, I'm extremely proud of how our team rose to the challenge and accomplished our goal. It reinforced the importance of collaboration, communication, and adaptability in a fast-paced work environment, like Popeyes. I believe that these skills, combined with my commitment to teamwork, would make me a valuable addition to your team."
By showcasing your leadership, communication skills, and composure under difficult circumstances, your example would demonstrate your ability to collaborate and problem-solve in Popeyes' dynamic environment.
Tell me about a time you went above and beyond to make things right with a difficult customer. How did you keep your cool and resolve the issue?
The interviewer wants to see that you have the soft skills to handle difficult customers with poise and care. This question tests your ability to remain composed under pressure, actively listen, take responsibility, and go above and beyond to resolve issues.
To ace this question:
Highlight how you stayed calm and patiently understood the customer's concerns. Explain how you validated their feelings but diffused tensions through open communication.
Discuss how you fully owned the problem and apologized sincerely. Share the specific actions you took, such as offering refunds, replacements, or coupons, to make things right.
Emphasize that you personally addressed the issue and didn't pass the buck. Explain how you followed up to ensure the customer's satisfaction was restored.
Keep your example concise and focused on a resolution. Show that you are solution-driven and able to turn failures into opportunities to strengthen the customer relationship.
For instance:
"A customer was furious that their order was wrong. I apologized and immediately offered a full refund and replacement. While they waited, I provided complimentary dessert and drinks. I listened calmly to understand their disappointment. After enjoying their meal, they felt heard and happier. I thanked them for the feedback which would improve our service. Staying poised and going the extra mile are key to great customer service."
Quality and service are top priorities for us. How do you stay detail-oriented while also delivering fast, friendly service?
As an interviewee, it's important to understand what the interviewer hopes to learn about you from their questions. In this case, the interviewer wants to gauge whether you have the organizational skills and customer service mentality to efficiently handle the demands of a fast-paced restaurant role.
To convey that you do, focus your answer on three key areas:
Your systematic approach. Explain how you would develop procedures to streamline order taking and preparation to minimize errors and delays. For example, "I would create a consistent routine for taking orders and assembling meals to keep things moving quickly while ensuring nothing gets missed."
Your detail orientation. Highlight how you stay focused on the specifics of each order and task while also monitoring the overall flow of the restaurant. For example, "I pay close attention to the details of every order to ensure accuracy, while also regularly scanning the dining room and my teammates to anticipate and address any issues proactively."
Your service mentality. Emphasize that even when busy, you make the customer experience a priority. For example, "No matter how hectic things get, I always make time to greet customers promptly, check back on them, and thank them for their visit. Customer service is my top priority."
Bring this all together with an anecdote demonstrating these strengths in a fast-paced food service role. There's no need to share overly complex examples—keeping things concise and relatable will be most persuasive. With the right approach and mindset, you can absolutely handle the speed and detail requirements of this position.
How do you approach learning new skills and what's your attitude towards taking on new responsibilities?
This question is seeking to evaluate your learning agility and motivation for growth. Popeyes is looking for team members eager to learn continuously and take on more responsibility.
To convey your fit, emphasize your genuine passion for self-development and expanding your skills. Share relevant experiences where you navigated unfamiliar duties or challenges, what you learned, and how you applied those lessons. Frame mistakes or obstacles as opportunities to learn, showcasing a growth mindset.
A compelling answer could be:
"I thrive on progressing professionally and gaining new capabilities. For example, when starting at my previous restaurant role, I was unfamiliar with many menu items and kitchen duties. However, through asking questions, practice, and volunteering to train others, I rapidly picked up skills. This type of growth-oriented attitude would allow me to eagerly take on Popeyes training and additional responsibilities. I understand growing opportunities may surface mistakes, but a learning-focused outlook has helped me push through to gain skills that once seemed intimidating. My drive to keep improving and serving the team would allow me to flourish in an increasing-responsibility role at Popeyes."
Where would you like your career to progress in the next 5 years and how will this role help you achieve that?
The interviewer wants to know about your career vision and how this role fits into the bigger picture. They're trying to gauge if you're a motivated and forward-thinking candidate who will contribute to the company's growth.
To convey this, first share your key career goals for the next several years. Then, explain how the Popeyes role would help you progress towards those goals. For example, if your goal is a management position, note the leadership and operations skills you would develop in this role. Be enthusiastic about the opportunity to advance your career with the company.
A strong response might be:
"I'm working towards a restaurant management role within 5 years. This position would be a perfect step in that journey, allowing me to gain the experience required for a leadership track. I would utilize the comprehensive training to strengthen my operational, team management, and customer service skills–foundations I can build upon in a management position. I'm passionate about a long-term career with Popeyes, and hope to contribute to your team's growth and success."
This answer establishes your career aspirations, aligns the role with those plans, and conveys a genuine interest in the company's success. With these key points, you can show yourself to be a committed and forward-looking candidate.
Long shifts can be tiring. How do you maintain a positive attitude and stay energetic throughout your shift?
As a Popeyes crew member, you'll often have long, busy shifts on your feet serving a steady stream of customers. The interviewer would ask a question like this to get a sense of your positivity and perseverance. They want to know that you have the right mindset and stamina to power through and still deliver great results.
To respond effectively, convey your genuine passion for the work and share your strategies for sustained high energy and motivation. Maybe you take short breaks when needed to recharge, focus on one task at a time instead of the time remaining, draw energy from interacting with coworkers and customers, or think of the impact of your efforts. Highlight any relevant experience that shows your capability to thrive with prolonged or late shifts.
An example answer:
"I understand that long shifts can be tiring, but staying positive and energized has always come naturally to me in a work setting. If I feel myself slowing down, a quick walk around the restaurant or getting fresh air is enough to revive me. I also try to focus on the job at hand instead of the clock, which keeps me fully engaged. Most of all, I get a boost from collaboration with colleagues and providing great service to customers. Working with a team and helping people are highly motivating for me. My experience with double shifts in a busy diner will serve me well in meeting the demands of this role. I would love the opportunity to bring my enthusiasm and stamina to your restaurant."
What relevant prior experience do you have that would be beneficial in this role at Popeyes?
The interviewer is asking this question to gauge whether you have relevant experience that would translate well to a role at Popeyes. They want to see if you understand the demands and responsibilities of the position, and if you have a track record of success in similar situations.
When answering, highlight transferable skills that would be applicable, such as:
Customer service: Explain any experience dealing with customers, handling complaints, or exceeding service expectations. Popeyes values excellent customer service, so any experience you have in this area is useful.
Working in a fast-paced environment: Discuss experience working efficiently under pressure while maintaining a positive attitude. For example, discuss how you stayed motivated and met deadlines in a busy retail job. Popeyes can be fast-paced, so your ability to thrive in this type of environment is important.
Share a specific example that demonstrates these relevant skills and strengths:
"In my current role as a server, I regularly help a high volume of customers with a friendly, positive attitude. For example, during our busiest shifts, I have to take multiple orders, coordinate with the kitchen, serve meals, handle any issues, and ensure a great experience for every customer. This requires efficiency, the ability to prioritize, and remaining calm under pressure while providing the best service. My experience thriving in this type of fast-paced, demanding environment will allow me to exceed expectations in a role at Popeyes."
What is your biggest strength? What is your biggest weakness?
The interviewer's question about your strengths and weaknesses is designed to reveal your self-awareness and fit for the role. They want to understand your abilities and limitations to ensure the position plays to your strengths and supports your development.
For strengths, highlight relevant skills and experiences. For a role at Popeyes, strong examples include:
A strong work ethic to thrive under pressure and meet performance goals. You always give your full effort and maintain a positive attitude.
Effective communication and teamwork skills. You work well with others, accept feedback, and resolve issues through clear communication.
For weaknesses, discuss how you are addressing them, such as:
You can be impatient, so you are working on slowing down to ensure high quality work. For example, you now double-check orders to minimize mistakes.
You had limited experience with cash handling, so you pursued additional training to quickly get up to speed. You are now comfortable handling cash and providing correct change.
"My biggest strength is my relentless drive to deliver a great customer experience. I have a passion for service and making people happy, and I don't stop trying until I get it right. For example, in my previous role waiting tables, there were times when things got really busy or chaotic, but I stayed focused on the customers and made sure everyone was served with a smile and left happy.
My biggest weakness is that I can be a perfectionist at times. I hold myself and my work to a high standard, so I can be impatient with myself when I'm learning something new. However, I've learned that it's important to not let the perfect become the enemy of the good. With experience, I've gotten better at delivering strong results and not getting bogged down in small imperfections. I would appreciate the structured training and guidance in a role like this to ensure I meet the standards that are expected."
By providing honest yet solutions-focused answers, you demonstrate self-awareness and proactiveness—valuable qualities in a strong candidate. The interviewer will appreciate your genuine self-reflection and enthusiasm for self-improvement.
Our guests expect fast, friendly service. How would you handle a long line of customers while remaining courteous?
The interviewer is trying to gauge if you have the skills and temperament to handle a fast-paced, high-volume work environment while still delivering excellent customer service. They want to hire someone who can keep their cool under pressure, think and react quickly, and prioritize customers' satisfaction even when things get busy.
To convey this, affirm that you understand speed and friendliness are paramount, that rushes are unavoidable, but that you have the right approach to navigating them efficiently and graciously. Highlight relevant strengths like composure, efficient systematization, and an unyielding dedication to courteous service.
For example, you could state:
"I'm well aware that fast, friendly service is key to the guest experience, especially when busy. If the restaurant gets swamped, I would maintain a positive attitude and swiftly get to work taking orders accurately, processing payments promptly, and ensuring hot, fresh food is served as quickly as possible. Even if there are long lines, I would keep guests informed of wait times and express appreciation for their patience with a pleasant demeanor. While the job can feel hectic in the moment, I can be relied upon to keep a level head, hustle without sacrificing quality, and uphold courtesy and care for every guest regardless of the pace."
This Popeyes interview question may seem like casual small talk, but it's actually a strategic question designed to reveal key information about you as a candidate.
The interviewer wants to see that you've done your research on Popeyes' offerings – coming in unprepared is a red flag. Your answer also showcases what's important to you, whether that's bold flavors, value, or something else. Someone who highlights a spicy chicken sandwich likely values flavor, while mentioning a more affordable item indicates an eye for value.
Beyond showcasing menu knowledge and preferences, your enthusiasm and energy level come through in how you describe your choice. A passionate, descriptive answer demonstrates drive and commitment to quality, which are desirable for any role.
With this in mind, here's an example response:
"I'd have to go with the spicy chicken sandwich. The combination of crispy fried chicken, peppery sauce, and fresh veggies is hard to beat. As someone who loves complex and flavorful food, the mix of textures and spices in each bite really speaks to me. More importantly, delivering a premium taste experience is key to customer satisfaction and return business, which I would bring to any position here."
This answer expresses passion for the product while tying it back to relevant experience and priorities like customer service. With the context around the question and a strong example response like this, you can feel fully ready to share your favorite Popeyes menu item in your upcoming interview.
Disagreements are inevitable when working closely with others. How would you address a conflict with a coworker?
As a Popeyes team member, you will inevitably face disagreements with coworkers in the fast-paced, high-stress environment. The interviewer is asking how you would handle conflict to evaluate your communication skills and see if you would be a constructive team player.
Some pointers:
Focus on resolution, not blame. Explain you would listen openly to understand the other perspective and find common ground, not attack the other person. Discuss compromises and a willingness to understand different views.
Resolve issues promptly and professionally. Note you would address problems promptly through respectful dialogue. Explain the process you would take to resolve the conflict in a professional, solution-focused manner. Reference Popeyes values of teamwork and positivity.
Give a relevant example. Share an example of a workplace conflict you navigated successfully. Discuss how you leveraged communication to reach resolution and maintained a positive team dynamic.
Explain you would apply a similar approach at Popeyes to resolve conflict in a way that supports company culture.
"I would address a conflict with a coworker promptly and privately. In a one-on-one meeting, I would focus on the specific issues causing the conflict, not personal attacks, and listen to their perspective with an open mind. The goal would be to find common ground and understanding. With the key issues and perspectives discussed, we could then brainstorm solutions that meet both parties' needs. Compromise and willingness to find a mutually agreeable solution are key. Following up and maintaining open communication would help ensure lasting resolution and avoid future conflicts."
Are you available to work evenings, weekends, and holidays? If not, please specify any scheduling restrictions.
The interviewer wants to know your availability to ensure you can meet the demanding schedule of a fast-food restaurant. As a busy establishment open long hours, weekends, and holidays, Popeyes needs staff who can cover shifts during these times. By asking about your availability, the interviewer assesses if you understand the scheduling requirements and can fulfill them.
To answer, be upfront about your availability, but focus on your flexibility. If there are restrictions, briefly note them while emphasizing your willingness to find solutions. Highlighting flexibility and a team-player attitude demonstrates qualities desired for these positions.
For example:
"I recognize the busy nature of Popeyes and necessity of staff during extended hours and weekends/holidays. My current schedule is largely open, allowing me to work evenings/weekends as needed. While I do observe certain holidays with family, I'm happy to work around Popeyes' holiday staffing or find coverage in advance. As I'm seeking long-term employment, flexibility and reliability are priorities for me. Please share any specific schedule needs or concerns so I can ensure we're aligned. I'm confident we can find an arrangement meeting both my and Popeyes' needs."
If offered a position at Popeyes, how soon would you be able to start working?
When an interviewer asks how soon you can start, they're really trying to gauge your interest level and current commitments. They want to know if you are ready and eager to start working as soon as possible, or if there are any commitments or delays that would prevent you from starting right away.
Don't say you're available to start "immediately" or "right now," as that may seem overly eager or lacking preparation. Instead, convey that you're interested and could start within a reasonable timeline, like 1 week to handle any final matters.
A strong answer might be:
"I'm very interested in the position and appreciate the opportunity. Given my open schedule, I could start within 1 week to wrap up any remaining commitments. If a sooner start date would work with your needs, I'd be willing to make that happen. What timeline were you envisioning for this role?"
This response expresses genuine interest in starting promptly but acknowledges the need for a feasible notice period. It also flips the question to get their desired start date and see if it aligns with your needs. With some notice, you'll be ready to hit the ground running and contribute to the team's success.
Questions to Ask the Interviewer in Popeyes Interview
When the Popeyes interviewer asks if you have any questions, this is your chance to make a stellar lasting impression. By asking engaging questions, you show your passion for the role and company, as well as your preparation and forward-thinking nature.
The interviewer wants to see that you researched the company and position, are genuinely interested in the opportunity, and would be a great fit for the team. Prepare some thoughtful questions in advance that demonstrate your enthusiasm and fit.
Here are some questions to choose from:
What qualities do you believe are most important for a successful employee at Popeyes, and how does the company support its employees in developing these qualities?
Can you share more about Popeyes' commitment to employee growth and development? Are there specific programs or opportunities in place to help employees advance within the company?
What sets Popeyes apart from its competitors in terms of work culture, and how does the company promote a positive and inclusive environment for its employees?
What does a typical day/week look like in this role? What are the daily/weekly responsibilities and key deliverables?
How would you describe the team/department dynamic? How closely do team members work together? How is collaboration or cross-team work approached?
Can you share any success stories of employees who have started as crew members and moved up within the company? What do you think contributed to their success?
How does Popeyes encourage teamwork and collaboration among its employees to ensure a smooth and efficient workflow?
Are there any upcoming menu innovations or promotions that Popeyes is particularly excited about?
How does Popeyes continue to stay relevant and competitive in the quick-service restaurant industry while staying true to its culinary heritage and core values?
Is there any other information I can provide that would be helpful in your assessment of my application for this role?
When do you anticipate making a final decision? When can I expect to hear back from you about next steps?
By asking compelling questions like these, you demonstrate your passion, preparation, and foresight. Use this final opportunity to strengthen your candidacy and make an awesome lasting impression.
Popeyes Hiring Process

Most fast food chains have a straightforward yet selective hiring process. Popeyes is no exception. Their process is designed to efficiently filter candidates to find the most qualified individuals to join their team.
When you apply to Popeyes, whether online or in person, know that your application will be thoroughly reviewed by the hiring manager for that role. They are looking for relevant experience, availability, and a good cultural fit. If your application passes the initial screening, you will receive a call within a week to schedule an in-person interview.
The in-person interview is your chance to shine. Come prepared to discuss why you want to work for Popeyes, your relevant experience, and your strengths. Show enthusiasm and friendliness. The interviewer will likely share more details about the role and the team to judge if it is the right fit for your needs as well.
Most candidates will hear back within 1-2 weeks of their interview with a decision.
Hiring for managerial roles tends to take longer and involves multiple rounds of interviews, so be patient if interviewing for a more senior position.
Popeyes Interview Tips
With the right preparation, you can feel confident in your interview with Popeyes. Showcase the skills and qualities that would make you a great fit, and remember, friendly service is key to their team.
What to Wear to Popeyes Interview
Congratulations on landing an interview with Popeyes! Now, it's time to prepare yourself for the big day, and one essential aspect of interview preparation is deciding what to wear. You want to look presentable and make a good impression, but you also want to ensure that your attire is appropriate for the company culture.
A great way to determine what to wear to your Popeyes interview is to use the company's dress code as a guide to choosing your interview attire.
The dress code at Popeyes is a company uniform consisting of a shirt, black dress pants, an apron, a hat, a black leather belt, slip-resistant shoes, and a name tag. The specific design of the uniform varies depending on the employee's role.
For entry-level roles such as cashiers, team members, and cooks, you can't go wrong with nice jeans or khakis and a fitted t-shirt or blouse. Avoid shorts, t-shirts with loud prints, sneakers, and flip-flops.
For mid-level roles like shift managers and restaurant managers, dress it up a notch to business casual – think slacks or khakis and a button-down shirt or blouse. Avoid super casual Friday wear like jeans and opt for closed-toe dress shoes.
If interviewing for corporate roles at the Popeyes headquarters, always go with business formal. For men, this means slacks and a button-down shirt with tie or a suit, and closed-toe leather dress shoes. For women, slacks or a knee-length skirt with a blouse or cardigan, or a sheath dress paired with a blazer. Closed-toe pumps are ideal.
By mirroring the company's style in your interview attire, you demonstrate that you did your homework and are a good culture fit. You will feel more comfortable and confident, and are more likely to impress your interviewer.
Conclusion
With Popeyes' top interview questions and answers in your back pocket, you can now walk into your Popeyes interview with confidence. You have the knowledge and skills they are looking for, so just be your authentic self and highlight why you're a great fit for the role. Stay positive—they wouldn't be interviewing you if they didn't see your potential.
However, even after your Popeyes interview, keep your options open. Keep your momentum going by sending out applications to comparable restaurants like KFC, Burger King, Wendy's, McDonald's, Bojangles, Church's Texas Chicken, and more. The more you interview, the more experienced and at ease you will feel.
There may be even better opportunities out there, so keep putting in the work and staying persistent. By remaining diligent in your search and preparing thoroughly for interviews, you will find the right job for you. You've got this!