25 Checkers Interview Questions (And Excellent Answers)
You have an interview with Checkers coming up, and you're understandably nervous. Preparing for a job interview can be overwhelming and stressful when you don't know what to expect.
This blog post is going to be your ticket to acing that interview. In this article, we're going to arm you with the most commonly asked Checkers interview questions, along with example answers that are sure to impress the interviewer.
Think about this moment in your life and how important getting this job is to you. Securing this position could be life-changing – it could bring you one step closer to stability, independence, and a rewarding career.
Don't leave this opportunity to chance. Be prepared.
Knowing what questions are coming and practicing your responses will transform your confidence and ensure you can persuasively convey why you're the best candidate for this role. Take the time to thoroughly read this blog post and keep practicing your answers. You've got this!
Checkers Company Information
You owe it to yourself to fully understand the company you want to work for. As you prepare for your interview with Checkers, do yourself a favor and study the facts mentioned below – it will give you confidence and help you shine in your interview.
| | |
| --- | --- |
| Trade Name | Checkers |
| Type | Fast Food Restaurant Chain |
| Year Founded | 1986 |
| Founder | Jim Mattei |
| Headquarters | Tampa, Florida, United States |
| Menu | Burgers, Sandwiches, Hot Dogs, Wings, Sides, Beverages, Desserts |
| Signature Items | Famous Seasoned Fries, Big Buford Burger, Classic Checkerburger with Cheese |
| Core Values | Integrity, Service, Excellence, Courage to Be Bold & Grow |
| Website | www.checkers.com |
| Competitors | McDonald's, Wendy's, Hardee's, KFC, Smashburger, Culver's |
Additional facts:
Origins of Checkers and Rally's: These twin burger chains began as separate entities, with Rally's appearing in Tennessee in 1984 and Checkers starting in Alabama in 1986. The two chains officially merged through a stock-swap in 1999, with Checkers' chairman taking over Rally's as well and both chains operating from Checkers' base in Florida.
Drive-thru and take-out focus: Emphasizing efficiency, Checkers and Rally's specialize in take-out with a drive-thru model. In the beginning, most locations had two drive-thru lanes, and when new sites started offering a single lane with expanded outdoor seating in 2012, it marked a significant change. Very few locations offer dine-in options.
The 'most craveable' fries: According to Technomic's Ignite database, Checkers and Rally's seasoned fries are considered the "most craveable" in the industry. Their unique batter, which contains the seasoning, is the secret behind their delicious taste and crispy texture.
Other fry-seasoned items: Checkers and Rally's capitalize on the popularity of their seasoned fries by offering other menu items featuring the same seasoning and batter, including fry-seasoned chicken tenders, monsterella stix, and even a Fry Lovers burger.
Checkers-themed wedding: Demonstrating the love that some fans have for the chain, a couple celebrated their relationship with a Checkers-themed wedding. The bride's bouquet was filled with chicken tenders, and the reception was catered by a Rally's food truck called the Fry Love Express.
Sports team partnerships: Checkers and Rally's have partnered with various sports teams, including a special relationship with the Tampa Bay Buccaneers. During the 2021-2022 season, fans could text a special number for free food whenever the Buccaneers won a game.
Hot dog rivalry: In response to Burger King's introduction of hot dogs in 2016, Checkers and Rally's took out an ad in USA Today that compared their 100% beef hot dogs, which were cheaper than Burger King's, and accused the competitor of "overcompensating."
Fries for every course: Expanding their popular fry offerings, Checkers and Rally's introduced dessert funnel cake fries, which were originally a limited-time special in 2017 but later became a permanent menu item.
Vintage aesthetic: Checkers and Rally's chains are designed with a vintage look, even though they only date back to the 1980s. Updates to their design are usually minimal and focus on improving the customer experience.
Numerous slogans and taglines: Over the years, Checkers and Rally's have had several different slogans and taglines that emphasize their core messages of flavorful food, large portions, and late-night availability. Examples include "You Gotta Eat," "Little place. BIG TASTE," "Devour the Night," and "Feast On."
Checkers Interview Questions
This opening question in your Checkers interview is your chance to make a memorable first impression!
The interviewer wants to see your passion for the brand shine through. Show enthusiasm, share relevant experiences, and communicate how Checkers fits into your bigger picture.
Our insider tips:
Share your love of Checkers! Mention your favorite menu items or experiences as a customer.
Discuss experiences in the food service industry, especially those that will make you a great fit for this role. Share stories, not just job descriptions.
Express genuine interest in growing your career at Checkers. Share a future goal, and ask a question to show your excitement.
Speak with energy in your voice, flash a smile, and make eye contact. Your passion will be contagious!
Now you have the tips to craft a winning answer, here's an example introduction that will bowl the interviewer over!
"Thank you so much for having me in today! To introduce myself, I'm an outgoing and hardworking college student passionate about delivering excellent customer service. I've been a huge fan of Checkers since I was a kid. To this day, I still crave your Baconzilla burger and loaded fries! I spent the last two summers working at a popular local diner, where I honed my ability to provide fast, friendly service during long shifts. The hustle and bustle of the lunch rush was my favorite. I loved the challenge of remembering regulars' names and orders and having everything ready for them before they sat down. My goal is to grow my career at Checkers, developing leadership skills that will prepare me to become a General Manager in the next 3-5 years. I appreciate your time today and look forward to showing you what I can bring to your team!"
Why do you want to work for Checkers?
The interviewer isn't just asking this question for fun—they want to know you've done your homework and are pumped about the possibility of joining their team.
Checkers wants employees who share their passion for quality food and top-notch service. So do some digging on what they stand for and what makes them special. Find a couple of reasons their mission resonates with you, and practice sharing those enthusiastically yet genuinely.
Don't just regurgitate what's on their website. Show how you connect with their values through your own experiences.
Ready for an example that's sure to make them smile? Here you go…
"I'm really excited about the opportunity to work for Checkers. Checkers' commitment to craveable food and memorable service is something I really identify with. In my last job, I went out of my way to make people's days and even won some awards for my customer service. Your company seems like the perfect place for me to build a career doing what I love. I'd be thrilled to help Checkers create new fans and keep the old ones coming back for more!"
Are you willing to complete training and get certified in multiple positions?
This question is their way of assessing your flexibility, adaptability, and enthusiasm for learning new skills.
Show you're the flexible candidate they need by following these tips:
Highlight your passion for learning new skills. Tell them you're eager to take on more responsibility through continual development.
Explain you thrive learning on the job and rapidly mastering new roles.
Discuss any experience juggling various duties in a fast-paced work environment.
Frame this as an exciting challenge rather than a burden. Your motivation will shine through.
Here's an example answer:
"Absolutely, training and development are priorities for me. I'm always seeking to expand my versatility and advance in my career. In fact, I find picking up new competencies invigorating! It allows me to push myself outside my comfort zone, gain valuable experience, and contribute more to the team.
For instance, in my current role, I volunteered to train for three different positions in my department within just six months. Though demanding, it was thrilling to achieve a new mastery of diverse responsibilities and proceeded to exceed targets in each position. I love the challenge of navigating change and switching gears at a moment's notice. Gaining multiple certifications for Checkers would be an incredible opportunity for growth that I would jump at the chance to take on."
Can you briefly describe your personality traits that would help you connect with our guests at Checkers?
The interviewer wants someone with personality plus! They're looking for that friendly, upbeat candidate who will have customers smiling and coming back for more.
Mention how you LIVE to make people's days brighter. Explain that you're the type who greets every single customer, quickly learns their name and order, and has them chuckling along with your positive vibes. Let them know you were born to provide fast, friendly service and create loyal fans of Checkers!
To seal the deal, you might say:
"Me? I'm a ball of energy with a genuine love of people. I can't help but smile and strike up a conversation with each and every customer. Before you know it, I'll have regulars waving at me, calling me by name, and bringing me gifts on their birthday! All jokes aside, I thrive in a fast-paced work environment where providing amazing customer service is priority number one. My upbeat attitude and ability to connect with just about anyone allow me to not just meet but exceed guest expectations on every visit. I was born to highlight the Checkers experience!"
What are your key strengths and weakness?
As the interviewer evaluates your self-awareness, think of relevant strengths for the role, like "stellar customer service skills" or "rapidly mastering processes." Give specific examples to bring these strengths to life!
For weaknesses, never admit major flaws. Instead, discuss "areas of improvement" you're addressing, like "learning to delegate more to avoid overloading myself." Share how you're resolving the issue, e.g. "creating detailed schedules and to-do lists."
Ready for an example answer? Here we go…
"One of my greatest strengths is providing a fantastic customer experience. In my last restaurant job, I received five-star reviews for my friendly attitude and helpfulness. I'm also a fast learner – whether with a new menu or kitchen equipment, I get up to speed in record time.
On the other hand, my desire to provide great service can lead me to take on more tasks than I can handle. I've learned that asking for help when I need it is a sign of strength, not weakness. Now I break down big projects into manageable steps and deadlines. This approach has boosted my productivity and work-life balance.
Overall, I think my blend of customer service skills, motivation to learn, and proactive improvement strategies would allow me to excel in this role at Checkers."
How did you find out about this job opportunity at Checkers?
The interviewer wants go-getters who will thrive in a fast-paced work environment. This question is your chance to prove you've got hustle!
Mention how you tracked down the job posting like a detective, whether through persistent checks of their website, networking with other employees, or making connections at industry events. Share your excitement in discovering the opening and your enthusiasm to apply. Let your passion for the brand shine through
For instance, you could enthusiastically say:
"I'm a huge fan of Checkers' food and culture, so I regularly scoured your Careers page for new opportunities. When I spotted this listing, I was stoked! I immediately started preparing for the application and reached out to a Checkers manager I had chatted with at a restaurant convention last month. We had really connected over our shared interest in elevating the drive-thru experience. I was hopeful that rekindling the relationship would give my application a boost, and it paid off in landing me this interview! Finding the perfect role at a brand I believe in has made the hard work worthwhile."
The interviewer wants to see you in action as a team player, problem-solver extraordinaire, and customer service all-star. They're looking for specifics on how you tapped into these superpowers to save the day.
So come armed with a compelling story of how you and your crew joined forces, cracked the code on an issue, and created a top-notch experience. Focus on the details of your creative process, the team dynamics, and the awesome results. This is your chance to prove you have the skills to thrive under the bright lights of a busy drive-thru. Bring your A-game!
Time for a little storytelling. Picture this…
"When the dinner rush turned our drive-thru into a traffic jam that stretched around the block, my team snapped into action. During an after-hours powwow, ideas bounced around like burgers on a grill, sizzling with possibility.
The winning plan? Station a tablet jockey at the back of the line to start punching in orders ASAP.
In the time it took to assemble those meals, the line had nearly disappeared. Customers were nabbing their grub a full 5 minutes faster, and their Yelp reviews went from gripes to raves.
Our regional manager wanted the play-by-play so he could pass the wins along to other locations. For us, the taste of team triumph was even sweeter than a Checkers' Shake!"
Do you have experience working in high-pressure, fast-paced settings focused on serving guests?
The interviewer wants to see if you can handle the controlled chaos of Checkers! They're looking for someone who stays cool as a cucumber during a slammed lunch rush, thinks on their feet to solve problems in an instant, and greets every customer with a genuine smile.
Picture the busiest shift you've ever worked. What did you learn from it? What strengths do you have that would make you thrive in this environment? Share vivid examples and stories to show how you're a perfect fit for this adrenaline-fueled role.
For instance, you could say:
"Absolutely, fast-paced customer service is my jam! There's nothing quite like the energy of a packed restaurant buzzing with hungry guests. My previous gig as a server at a popular diner taught me invaluable lessons in keeping my composure during the frenzy of an endless stream of customers.
On one memorable Saturday, we had a 2-hour wait and a line out the door the entire day. But I kept my cool, cranked up my charisma to 110%, and made every customer feel welcomed like they were my only table. Through quick thinking and improvisation, I was also able to solve problems on the fly, from replacing dropped plates of food in seconds to calming an irate customer in a matter of minutes.
I thrive under pressure, think well on my feet, and genuinely enjoy putting a smile on every customer's face. Fast-paced, high-intensity environments like Checkers energize me and allow me to do my best work. I would love the opportunity to bring my experience and passion for customer service to your team!"
How do you handle difficult or stressful days while maintaining great guest service?
The interviewer wants to see that you're unflappable under fire. That no matter how crazy the shifts get, you'll keep your cool and make every guest feel special.
Here are some pro tips:
Stay positive. Flash that winning smile and say you always put guests first – no matter what's going down in the kitchen.
Have a strategy to reframe your mindset. Maybe it's a walk around the block on your break or a few deep breaths by the dumpster out back. Share your secret sauce for staying upbeat.
Highlight your dedication to service. Tell them you know long lines and crabby customers come with the territory. But for you, every single guest is a chance to make someone's day. You live to serve the people!
Here's how you could answer:
"Stressful shifts are all part of the job, but I never let 'em get me down. My secret is taking a step back and remembering why I'm there: to make people happy and keep 'em full of burgers and fries!
When the lines get long and the kitchen's in the weeds, sure it can be frustrating. But I take a walk to recharge, then get back in there with a smile. Those guests didn't come in just to make my day hard. It's my job to serve them and make their experience great.
So I check my attitude, get customers what they need as fast as I can, and do the little things to brighten their day. Before you know it, the storm has passed, and we survived another lunch rush!"
Would you consider yourself a people person who enjoys working with others?
The interviewer is assessing if you have the interpersonal skills to interact positively with customers and coworkers.
Paint a vivid picture of your stellar social skills. For example, say something like: "I absolutely love working with new people every day. Some of my favorite moments from past jobs were turning a frustrated customer's day around and collaborating with coworkers during a busy lunch rush. There's a real energy that comes from a great team that I really feed off of." An answer with colorful details like this will give the interviewer a glimpse of your vibrant personality.
Now, for the reveal…here's an example answer:
"I'm naturally very social and outgoing, so working with others is one of my favorite parts of any job. Some of my favorite moments from past jobs were turning a frustrated customer's day around and collaborating with coworkers during a busy lunch rush. I loved putting a smile on customers' faces and helping their experience go from good to great. I've always thrived in environments where teamwork and customer service are top priorities. So Checkers and Rally's emphasis on community and friendly service would motivate me to go above and beyond every single shift."
How do you approach handling difficult or impolite customers while ensuring a positive guest experience?
The interviewer wants to see that you stay composed, empathize with the customer, and find a solution. Why? Riled up customers just want to feel heard and helped.
So "listen with empathy, like 'I can understand why that would be upsetting.' Take responsibility if needed, say 'I apologize for the inconvenience.' Then assure resolution, 'Let me make this right.' Focus on fixing the issue, not fueling the fire."
Here is an example of how you can answer this question:
"Angry customers don't faze me. I stay patient, saying 'I'm sorry for any frustration. How can I resolve this?' I tune in to their concerns, replying 'You make a fair point, we should not have gotten that wrong.' I own the mistake, if any, then explain how I'd promptly set things right, e.g. 'Your next meal here is on me. Please accept a full refund or replacement as well.' My goal is to not just pacify them but render a memorable turnaround so they depart delighted, becoming a cheerleader not a complainer!"
How would you handle a situation where a guest is not satisfied with their order?
Picture this: A hangry customer's yelling that their Triple Smoky BBQ Bacon Buford ain't so triple.
The interviewer wants to see how you would handle an unsatisfied customer in a fast-paced work environment like Checkers.
In your answer, show you're the kind of person who stays cool as a cucumber, listens actively, and takes full responsibility. Explain you'll act in a flash to make things right and keep that customer happy. Show them you've got the passion and poise to turn any dissatisfied customer into a Checkers fanatic!
"If a customer complained that their order was made incorrectly, I would say something like: 'I apologize that your order was incorrect. We are committed to providing fast, accurate service and satisfying every customer. Please allow me to replace your order immediately and provide you with a coupon for your next visit to make up for this inconvenience. We value your business and want to keep you coming back.'
My goal would be to listen to the customer, take responsibility for the error, and do whatever I can to make it right as quickly as possible while being respectful and courteous. I would then report the issue to my manager and work with my team to determine how we can prevent similar issues going forward. Great customer service is my top priority, so I aim to turn every dissatisfied customer into a happy, loyal one."
Can you provide an example of when you escalated a concern or recommendation to a manager?
Picture this: You notice some issues dragging down your team's performance. Do you sit idly by, hoping the problems magically fix themselves? Definitely not! You step up as a leader to resolve issues in a constructive way.
The interviewer wants to see that you have the guts and savvy to escalate important concerns. So pick an example where you analyzed a problem, developed a solid solution, and brought it to the attention of your manager professionally and proactively.
For instance, you might say:
"At my previous job, our drive-thru times were slowing down like molasses in January. I analyzed the data and identified a few bottlenecks in the new procedures that were bogging us down and frustrating customers. So I requested a meeting with my manager to discuss my recommendations for getting back up to speed.
I laid out the issues and solutions objectively and professionally. My manager agreed we needed changes, so together we revamped procedures to whisk cars through in under 3 minutes. In just weeks, our drive-thru went from 'sloooow' to over 120 cars during peak hours—a 20% improvement! By proactively escalating that concern, we boosted customer satisfaction, sales, and our team's morale."
Can you describe a time when you adhered to policies and procedures to maximize satisfaction for both guests and employees?
The interviewer wants to know if you can walk the tightrope between policy and customer service. Can you stick to the rules while also keeping guests happy? Show them you've got the balance and finesse to thrive under pressure in this fast-paced industry.
Key phrases to work in:
"I never compromise policy, but I always keep the customer's needs in mind."
"Rules are essential, but guest satisfaction is the real drive behind our business."
Paint a picture of how you can discreetly bend the rules to do the right thing. You'll hit a hole-in-one with the interviewer by showing your judgment and critical thinking skills.
For example, you could say:
"One busy night, an elderly customer complained about how long he'd waited for his meal. I apologized and offered a free apple pie, our standard policy for long wait times. But five minutes later, he returned again empty-handed—he couldn't eat the pie due to dietary restrictions. I offered him a gift card instead. My manager gave me kudos for bending the rules because I considered what the policy was meant to achieve: a happy customer. I showed I could think fast to resolve issues in a way that stayed true to our values."
How comfortable are you with basic math skills and working with numbers?
The interviewer wants to see your number savvy! This question is seeking math whizzes who can quickly crunch numbers with ease. Show your interviewer that you're as comfortable with digits as you are with a drive-thru headset. Mention your knack for mental math, your accuracy in handling cash, and your double-checking superpowers.
Picture this response:
"Math fuels me! Give me a column of figures or a stack of bills, and I'm as happy as can be. At my last job, I rang through hundreds of payments daily, nailing the change back to each customer and balancing my cash drawer to the penny every time. Calculating percentages and ratios for product placement was a fun challenge too. I'm also a big fan of logic problems and brain teasers – they're great mental math practice! When it comes to working with numbers, I'm meticulous, lightning-fast, and always double-check my work."
What is your approach to learning new skills and developing professionally?
The interviewer wants go-getters who crave career growth.
Explain that you devour industry knowledge like a cheeseburger and fries. You read voraciously, take online courses, pursue certifications, set Learning goals, find resources, apply your knowledge, and evaluate your progress—on repeat.
Professional development isn't a destination, it's a hungry journey, and you're always chasing new skills to reach your career goals.
For example,
"My desire to improve powers me like a Triple Baconzilla. Last year, I set my sights on mastering customer service software. I dug in, studying help docs and acing an online course in my spare time with the same zeal I'll bring to my work at Checkers. I volunteered to train new team members so I could sink my teeth into real experience. Six months later, I had polished those skills to perfection. Time to pick another target—maybe mastering AI drive-thru tech? I'm always chasing growth and never satisfied with the status quo."
Where do you see yourself growing in your career at Checkers? How can we support your development?
The interviewer wants to know that you're ambitious, have a plan for growth, and will stick around for the long run.
Some insider tips: Discuss one or two roles that ignite your passion, the skills that will make you excel in them, and how the company can fuel your rise. Show you've done your homework on Checkers growth opportunities. Let your enthusiasm shine through—share how pumped you are to advance here!
For example, you could say:
"Within a year, I want to go from team member to shift leader. I'm determined to become a master of leadership, overseeing operations and guiding other team members to success. Checkers' focus on building talent from within is a dream come true. I'd love to take advantage of your leadership programs and learn from experienced mentors. My goal is to reach assistant manager within the next five years—and I know Checkers is the perfect place to make that happen."
Our brand revolves around serving people who spend their day serving others. How do you plan to embody this mission and make our guests feel taken care of while working at Checkers?
The interviewer wants to see that you understand and embrace Checkers' mission of serving others, and that you have concrete ideas for delivering excellent customer service.
Discuss your passion for helping people and share strategies for doing so, like:
Greeting guests warmly and efficiently handling orders during busy rushes.
Maintaining a positive attitude no matter what to keep customers and team morale high.
Quickly resolving issues and turning complaints into compliments.
Using your experience to stay cool under pressure and provide fast, friendly service.
Here's an example answer:
"I thrive on providing amazing service and turning first-time customers into regulars. When lines are out the door, my patience and positivity will shine through as I greet each guest, take accurate orders, and speedily satisfy everyone's cravings. I pride myself on my ability to diffuse any situation with courtesy and a smile. There's no better feeling than turning a frustrated customer's experience around and seeing them leave happy. Checkers can count on me to champion their mission and leave a lasting great impression on every single customer."
Conflict can sometimes arise in a fast-paced work environment. Can you describe a time when you faced a conflict with a coworker and how you resolved it?
The interviewer will likely ask about a time you faced conflict with a coworker and how you handled it. They want to see that you can stay cool under pressure, understand different perspectives, and resolve issues in a constructive way.
Some tips:
Focus on interests, not people. Say you aimed for a solution that benefits everyone.
Listen actively to understand other views. Mention asking questions to make sure you understood their concerns.
Suggest compromise and collaborative solutions. Highlight working together to find common ground.
Stay calm and composed. Explain remaining objective, professional and solution-focused.
Resolve respectfully. Say you addressed the root cause in a way that valued your colleague's input and built a better working relationship.
For example, I could say:
"A coworker and I disagreed over how to triage customer complaints. Tensions rose, but I stayed calm and suggested we each explain our reasoning. By listening to them openly, I gained insight into their concerns.
I proposed compromising by implementing their method for more complex cases, and mine for simpler ones. We also agreed to review the results in a few months. This collaborative solution addressed our conflicting views while ensuring the best outcome.
We then worked jointly on refining the new process. Focusing on the issues, not personalities, enabled us to overcome our differences. In the end, we found a solution that improved team effectiveness and built more understanding between us."
Receiving and giving feedback is important for growth and improvement. Can you describe a time when you received constructive feedback and how you used it to improve your performance?
The interviewer is trying to determine if you have the self-awareness and humility to accept feedback and use it to improve your performance.
To nail this question, show you're open to feedback and humble enough to acknowledge your faults. Then, reveal how you've used constructive criticism to level up your skills.
Be transparent about a time you slipped up at work. Share the critical feedback you received and how it stung at first. But then explain that you took a step back, swallowed your pride, and saw the truth in the advice. Discuss the specific steps you took to improve and the wins that followed as a result.
A standout answer could be:
"Feedback is a gift, even when it's not wrapped nicely. A while back, a customer complained to my manager that I came across as rude during their visit. My manager repeated the customer's concerns, and my face flushed bright red – my pride was hurt.
After the initial blow, I knew my manager was right. I had been having a rough week and clearly took it out on the customers, which was unacceptable.
I started greeting each customer with a smile, looking them in the eye, and asking how I could help. It quickly became second nature. Within a week, compliments from customers replaced the complaints. I realized that feedback, when taken constructively, can transform your performance exponentially."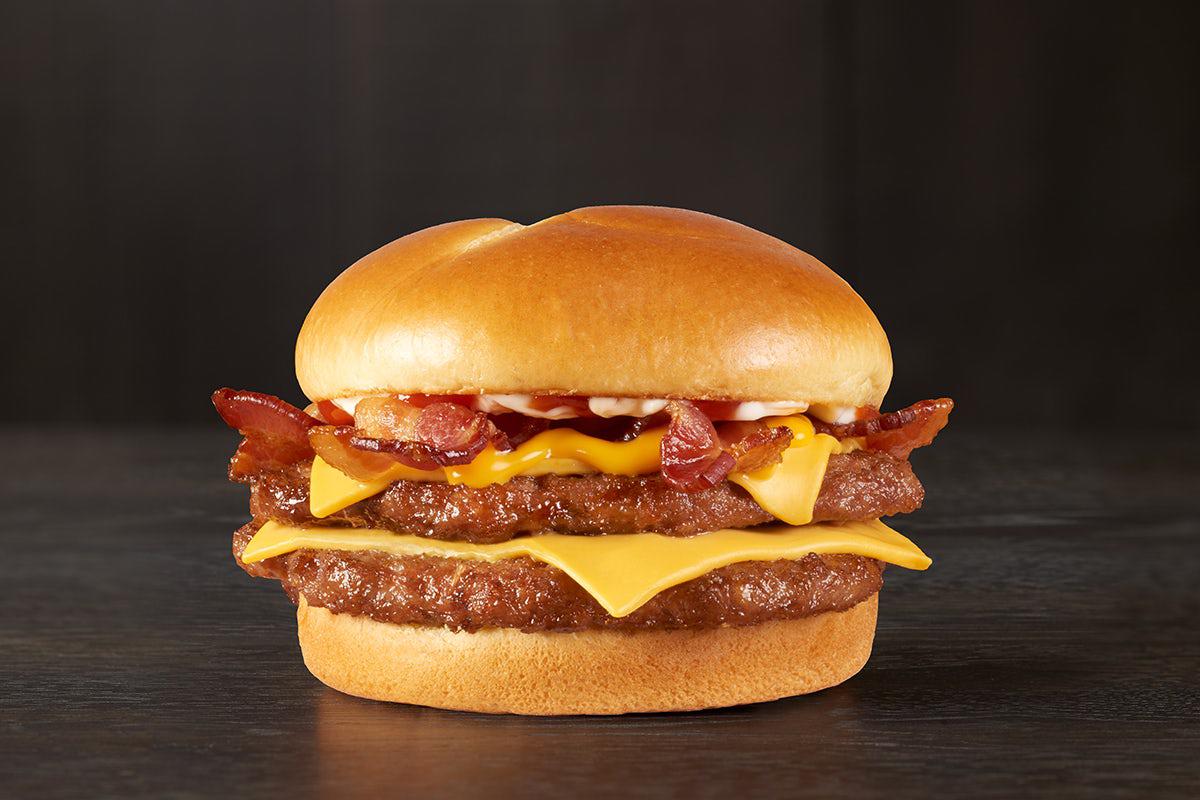 This question is a secret test – they want to see if you've done your homework. So hit up their website and social media to feast your eyes on their menu items.
In the interview, speak passionately about an item you genuinely enjoy or find appealing. When describing it, be vivid and enthusiastic to showcase your passion.
The example answer below shows how you can thoughtfully discuss one of their signature menu items:
"One of my favorite items on the Checkers menu would have to be the Baconzilla. I love the combination of a juicy double cheeseburger, crispy bacon strips, zesty mayonnaise, and melty cheddar cheese all on a toasted bun. The mix of protein, textures, and flavors in each bite is incredibly satisfying. The Baconzilla is the ultimate indulgence and ideal treat when I'm craving a burger."
What is the maximum number of hours you are willing to work per week?
The interviewer isn't just asking about your schedule, they want to know how hard you're willing to work. Mentioning a range of 40 to 50 hours per week shows you're eager yet balanced.
Explain you're happy to "go the extra mile" during crunch time while avoiding burnout. Say you're flexible to work extra hours for training but value work-life balance for the long haul. This shows your dedication and grit without seeming unreasonable.
For instance,
"I thrive under pressure and am willing to work up to 50 hours a week when needed, like during the busy season or initial training. However, for maximum productivity and work-life balance, around 40 hours per week is ideal for me. I believe in working hard and playing hard; recharging outside of work helps me bring my best self to every shift. I'm dedicated to doing whatever it takes to get the job done, but want to maintain a sustainable schedule for the long run."
What is your availability to work evenings, weekends, and holidays?
The interviewer wants to ensure one thing: that you have the flexibility to work the necessary hours, including nights, weekends, and holidays, that the role demands.
Here's the deal: Checkers is open long hours, and night shifts, weekend shifts, and holiday shifts are par for the course. The interviewer needs to know you're down for the grind, dedicated to hustling on busy nights, and ready to jump in on a moment's notice.
So, here are a few tips:
Express enthusiasm for the job by conveying your commitment to being available whenever needed.
Mention any second job or commitment upfront, and reassure the interviewer you can work around both schedules.
Share that you understand nights, weekends, and holidays may be busy times, and commit to being present and ready to work.
To give you an idea, here is an example answer:
"I am fully available to work nights, weekends, and holidays. When it gets busy, you can count on me. If you need all hands on deck to crush a holiday rush or big weekend crowd, I'm there. I didn't apply to Checkers & Rally's for an easy gig with normal hours. I'm here because I want to work hard, learn the ropes and become part of the team that makes the best burgers in town."
Our restaurant stays open late. Are you comfortable with working during late hours?
This question reveals what's truly important to them: finding someone with the dedication and energy to thrive during long, late shifts.
Here are a few tips to ace this part:
Emphasize your passion for the brand rather than just your flexibility. Share how you're already a frequent late-night customer and fan of their food!
Discuss how you're a "night owl" by nature who springs to life in the evening. Late hours aren't just tolerable for you, they're ideal.
Highlight any past experience where you exceeded expectations during late shifts. Did you volunteer to close up shop or take on extra responsibilities?
Now, here's an example answer that brings these tips to life:
"Absolutely, I am very comfortable working late hours. In my previous role at a movie theater, I frequently worked shifts that ended at midnight or later. I'm also an energetic night person by nature, so staying up late is not an issue for me at all. At this point in my life, my schedule is flexible, and I'm available whenever Checkers needs me, whether that's late nights or early mornings. I understand fast food restaurants are open long hours, and I'm ready to take on whatever shifts are required to get the job done."
Can you consistently arrive at work on time with a reliable mode of transportation?
The interviewer wants to know if you'll show up on time, every time. Punctuality is essential in the fast-paced environment of Checkers, so this question is critical.
To nail your answer, show your enthusiasm for timeliness and share how you've already developed rock-solid habits to get to work on schedule. For example, you might say you double-check traffic reports, budget extra time in case of delays, and have a dependable backup plan like public transit. Prove you're committed to punctuality, and you'll instantly stand out.
Picture this winning response:
"You can absolutely count on me to arrive promptly for every shift. Timeliness is a top priority for me, and I have a perfect attendance record at my current job. I have my own reliable transportation, always build extra time into my commute, and stay on top of traffic reports so I can avoid delays. I'm the type of employee who will do whatever it takes to ensure I'm ready to go, on time, every single day. Punctuality and dependability are qualities I really pride myself on."
Questions to Ask the Interviewer in Checkers Interview
As a job candidate, one of the most important parts of the interview process is asking good questions. When the interviewer asks if you have any questions for them, they are assessing several things.
First, they want to see that you've done your research about the company and role. Thoughtful, informed questions convey your enthusiasm and preparation.
Second, the questions you ask provide insight into how you think. Do you ask big-picture strategic questions? Or are you more focused on day-to-day details?
Finally, your questions indicate your level of interest and enthusiasm for the role. Asking questions shows your excitement and that you're envisioning yourself in the position.
To nail this part of your Checkers interview, here are the questions you can ask the interviewer:
What do you like most about working for Checkers?
What is the next step in the hiring process?
Can you share more about the company culture at Checkers and what makes it unique?
What does a typical career path look like for someone in this role at Checkers?
How does Checkers support the personal and professional development of its team members?
What are the most significant challenges and opportunities for the company and this position in the coming year?
How does Checkers maintain its commitment to guest satisfaction while staying competitive in the fast-food industry?
What does success look like in this role, and how is it measured?
How does Checkers ensure a safe, clean, and fun working environment for its employees?
Are there any ongoing initiatives or projects that the company is particularly excited about?
Can you share an example of a team member who has grown within the organization and what contributed to their success?
How does Checkers stay engaged with the local community and give back?
What steps does Checkers take to promote sustainability and environmental responsibility?
How do you see the company evolving in the next few years, and how does this position contribute to that growth?
What is the training process like for new hires?
What are the opportunities for growth and advancement at Checkers?
What do you expect someone in this role to accomplish in the first 3 months/6 months/year?
How would you describe your management style and the style of the team I'd work with?
Is there anything else I should know about this role or team?
The questions you ask in your Checkers interview will demonstrate your enthusiasm, preparation, and strategic thinking skills. Be ready to ask insightful, thoughtful questions that will set you apart from other candidates and leave a strong final impression.
Checkers Hiring Process
Checkers streamlined hiring process makes it easy to join their team, so you'll be flipping burgers and serving fries in no time.
First, you'll need to submit an application, either online through their website or in person at your nearest Checkers restaurant.
If a manager reviews your application and sees potential, they'll reach out to schedule an informal interview. For crew member roles, they'll want to discuss your customer service experience and make sure you'll thrive in a fast-paced food service environment. Leadership positions may involve questions about how you'd resolve workplace conflicts or motivate team members.
After a successful interview, you'll receive a message officially offering you the job along with a start date for joining. Now you can look forward to joining the Checkers crew and gaining valuable work experience in a supportive team environment.
The entire hiring process usually only takes 1-3 weeks, so you won't have to anxiously wait long to hear back.
Checkers Interview Tips
For a successful Checkers interview, highlight guest service skills, adaptability, and enthusiasm. Show your teamwork and commitment to core values. Discuss relevant experiences and ask thoughtful questions. Remember, a confident and positive attitude can make a lasting impression on the interviewer.
What to Wear to Checkers Interview
The most important thing for an interview is to dress to impress in an attire that mirrors the company's dress code.
The dress code at Checkers is a company uniform consisting of a company-issued shirt, black slacks, slip-resistant black shoes, black socks, a black belt, a name tag, and a hat (except for managers).
For your interview, you want to look put together without being overdressed. A mid-point between casual and formal is perfect.
As a potential Team Member or Cashier, opt for casual or business casual clothing like fitted jeans or khakis, a button-down shirt or blouse, and clean shoes.
If interviewing for a Shift Manager, Assistant Manager, or General Manager position, choose business casual like slacks or a skirt, a blouse, a blazer, and modest heels or loafers. You'll want to convey a slightly more professional image while still dressing in line with the company culture.
For a corporate position, it's best to dress in formal business attire. For women, wear a pantsuit, skirt, or dress paired with a blazer and heels. For men, wear slacks or khakis, a button-down shirt, tie, blazer, and dress shoes.
When in doubt, it's better to be overdressed than underdressed, but for an entry-level role, you don't want to seem like you don't fit in. Dress to impress, but also dress for the job you're applying for.
Conclusion
You now have insight into the most frequently asked interview questions at Checkers, along with strong examples of how to answer each one. Armed with this knowledge, you can walk into your interview prepared and confident in your responses.
However, even after you ace the interview at Checkers, stay hungry and keep putting in the effort. Continue honing your interview skills and refining your answers in preparation for applications to similar restaurants, such as Wendy's, Carls Jr, Burger King, Jack in the Box, Dairy Queen, and Culver's.
Cast a wide net and go on as many interviews as possible. Not only will this help desensitize you to the interview experience, but it will also increase your chances of landing an offer.
Now get out there and show these companies what you're capable of! Stay positive, keep improving, and never stop trying. Your ideal job is within reach.