32 Childcare Cook Interview Questions (And Pleasing Answers)
It's finally here, the interview for your dream job – a childcare cook position, coupling your passion for culinary arts and your love for children.
What do you say? How do you impress?
???? Relax. You've landed in the right place at the right time! ????
Welcome to the ultimate playbook, where we unveil the childcare cook interview questions and hand you the winning answers on a silver platter.
???? No matter how long you've been in the culinary game, this guide is your secret ingredient to transforming interview anxiety into awe-inspiring confidence. ????
So, are you ready to step into the interview limelight and showcase your culinary and childcare prowess? Let's whip up some magic and get started!
Childcare Cook Interview Questions
Can you describe your educational and professional background?
The interviewer is not merely assessing how well you can articulate your past experiences. They're gauging your commitment, skills, and ability to add value within their childcare setting.
You've got to be specific and unique.
Here's how:
Begin with an overview of your academic journey that led you here.
Highlight any relevant courses or certifications that have enhanced your understanding of child nutrition or hygiene practices.
Move on to your professional journey. Share roles where you've directly or indirectly prepped child meals.
Emphasize skills you've gained over the years. This can range from cooking techniques to your creativity in meal planning.
Lastly, hint at your passion for nourishing children's minds and bodies. Show genuine interest towards child development.
Now that we've got all our ingredients, let's bake that answer.
"Sure. I have a diploma in culinary arts from ABC Culinary School, where I took a keen interest in child nutrition, it inspired me to focus on healthy and delightful cooking for children. Professionally, I spent three years as a kitchen assistant at XYZ Childcare Centre, where I developed recipes that were both appealing and nutritious for children. I got to implement various cooking techniques and learnt to adjust recipes as per special dietary needs. Additionally, I groomed my menu planning skills, ensuring to incorporate the recommended daily allowances for various nutritional categories. I genuinely believe that proper nutrition at a young age lays the foundation for healthy growth and development, which motivates me to prepare meals that are just as tasty as they are healthy."
Why are you interested in the role of a childcare cook at our institution?
Understandably, you might pause and wonder to yourself, 'Isn't it obvious?'
But this question serves an important purpose.
The interviewer is trying to unravel your passion for the role, assess your understanding of the job responsibilities, and weigh your commitment to the institution.
They're looking beyond your culinary skills to see if you truly care about the impact of your role on the well-being of the children within their care.
Prepare your batter of response with: a dash of self-awareness, a dash of research, and a sprinkle of heart.
Aim to create a souffle of motivation that rises high in the room.
Make your ingredient list:
Use specifics from the job description or your understanding of the unique needs of children.
Explicitly show that your recipe (read cooking) adds unique flavors to their overall well-being and development.
Season your dish (read role) with enthusiasm, commitment, and showdown your palatable research about the organization's values, mission, and childcare methodologies.
Be the Julia Child of your cooking interview, creating your dishes aligning with the institution's goals.
Let's hear your cooking show narration:

"I can vividly remember the joy and satisfaction I felt in my previous role as a childcare cook when a shy little girl proudly declared my veggie-loaded lasagne as her new favourite dish. It sparked a profound realisation in me about how influential a childcare cook can be in helping children form healthy relationships with food. When I read about your institution's commitment to promoting a balanced diet and wholesome meals, I knew that I needed to be a part of your team. With my flair for creating nutritious and palatable meals, I see this role as my chance to contribute to your admirable objective. Also, I admire how your institution encourages a sense of community and belonging. As a cook, I love the idea of being part of an ecosystem that helps shape positive dietary habits and behaviours in children from an early age. This role is not just about preparing meals; it's about guiding little ones towards a healthier lifestyle, which deeply resonates with my personal mission as a childcare cook."
What strengths and weaknesses do you recognize in yourself as a childcare cook?
Let's face it: you're going to be asked about your strengths and weaknesses in your interview.
And no, they're not looking for a flawless childcare cook – they're testing your honesty and self-awareness levels.
Remember, it's all about the balance; being transparent but also proving you're perfect for the job.
Strengths: Your Secret Recipe
Here, you may want to highlight your culinary precision, genius child-friendly meal prep, or your special bond with children.
Meticulous food safety practices?
A knack for creating wholesome child-friendly meals?
Exceptional rapport-building with children?
But remember: Don't just list them out. Illustrate each strength with a relevant real-life example that brings it to life.
Weaknesses: The Little Chinks in Your Armor
Picking your weaknesses for a childcare cook role can be tricky.
Again, they aren't searching for perfection, but how you're overcoming your shortfalls.
Perhaps you have struggled with time management but have brought it under control with the use of digital tools or better planning.
Here's the mantra: Be honest but ensure it doesn't impact your main job – providing wholesome, nutritious food to kids.
Your Well-Balanced Response
Think of your answer like a well-balanced meal, offering a flavourful mix of honesty, proof, and forward planning.
"I consider my strengths to be a blend of culinary expertise and a child-centric approach. My love for children motivates me to create nutritious and fun meals that they enjoy. For instance, during my time at XYZ childcare center, I successfully boosted meal participation by redesigning our menu to include options amusing to the children while maintaining nutritional value. Regarding my weaknesses, I earlier had a tendency to over-commit my tasks, which led to occasional time-management issues. However, recognizing this, I have embraced the use of digital tools like productivity apps for better scheduling and prioritizing tasks. This strategy has significantly improved my workflow and time management."
What experience do you have in meal planning and preparation for children?
It's pretty much a given that in a childcare cook interview, the question about your experience in meal planning and preparation for children is bound to pop up.
In essence, the interviewer wants to measure:
Your knowledge about the nutritional needs of children
Your creativity to make the meal irresistible
Your efficiency in executing set tasks
Your commitment to offering diverse meals for unique dietary needs and preferences
The final point includes everything. From allergies to religious constraints, you gotta be ready to cater to all.
Preparation is the Golden Key:
Dig into your previous experiences of crafting meal plans and preparing food for children.
In your answer:
Highlight specific examples to prove your understanding of child nutrition.
Emphasize your capability to create balanced meals that please the eye and taste buds.
Nudge at your adaptability to diverse dietary requirements.
Show your expertise in handling feedback wisely.
Remember, every input matters. Whether from caretakers, kids themselves or their teachers- they evaluate your balancing act between nutritional demand and kids' food fancy.
Turning it all into a Symphony
"I've had the pleasure of working at ABC Daycare as a Childcare Cook for three years, where I planned and prepared meals for over 30 children on a daily basis. I typically crafted a weekly menu, keeping in mind the USDA dietary guidelines for children. I prioritized using fresh, seasonal ingredients and strived to make meals visually appealing. I developed a system to track food allergies and individualized meals for children with specific dietary restrictions, and I constantly adapted the menu based on feedback from teachers, parents, and the children themselves. This experience taught me the importance of balancing nutrition with taste while considering each child's individual needs."
How do you handle kitchen operations, including inventory and budgeting?
No need to sweat.
They're basically checking if you're organized and can keep the kitchen humming like a well-oiled machine.
By throwing in words like 'inventory' and 'budgeting', they're looking to see how you balance providing healthy, delicious meals with the practical constraints of real-world economics.
Answering the Big Question
Ready? Right out the gate, you're going to want to underline you're a master of balancing nutritious food with budget.
In your bag of tricks, show them your ability to plan meals according to seasonal produce.
Throw in there a knack for bulk buying and using leftovers creatively.
Moving to managing the inventory, emphasize reducing waste and keeping the kitchen ordered like a marine barracks.
Talk about your stick-to-itiveness with budgets– you get that every daycare has a bottom line.
And the pièce de résistance? Your adaptability.
In a daycare, diets can change as quickly as a toddler's mood. So, the know-how to whip up something on the fly is key.
From Theory to Practice
Look em' in the eye and say with confidence:
"First and foremost, to operate a kitchen effectively, there needs to be a seamless integration between meal planning, inventory management, and budgeting. For instance, I use a thorough inventory system to keep track of what we have in stock to prevent over-ordering and unnecessary waste. I also plan meals around fresh, seasonal produce, which not only helps in sticking to our budget but also provides the children with a versatile and healthy menu. Additionally, I make it a point to use leftovers creatively, reducing waste and cost. I understand in a childcare setting, plans can change quickly, so I always keep a few adaptable recipes up my sleeve to accommodate any sudden changes or dietary restrictions."
Describe a situation where you had to accommodate multiple dietary restrictions in one meal. How did you handle it?
This question is an opportunity for you to show your communication, planning abilities, and knack for managing diverse needs.
They are testing your patience and capacity to adapt to special dietary requirements ensuring no child feels excluded, which in turn reflects how well you can contribute to an inclusive childcare environment.
Sound tricky? Fear not.
We'll show you how to whip up a stellar answer.
Step 1: Show Off Your Agility and Flexibility
Remember, the goal is to demonstrate how agile and flexible you are as a cook. Details matter.
Mention the specifics about the multiple dietary restrictions. Share how you became aware of these restrictions. It demonstrates your communication skills and sensitivity to individual needs.
Discuss the challenge and how you brainstormed solutions. This will show you're a proactive problem solver.
Step 2: Get Creative And Efficient
Walk the interviewer through how you researched alternative ingredients and adapted recipes. This is the fun part where you demonstrate your knowledge and creativity.
You're not just a cook. You're a skilled negotiator managing nutritional values and delicious tastes, all while giving each child a feeling of inclusion. It's a juggling act, but you've got this.
Don't forget to show them how you kept your cool, staying organized and efficient in managing resources to meet the demand. Trust us, they'll appreciate this.
Hold onto your apron—as now, we're diving into the heart of an actual great response!
"In my role at Little Stars Childcare, we had a mix of children with dairy allergies, vegetarian preferences, and gluten intolerances. Upon learning about these varied restrictions, I immediately started extensive research and consulted with a dietitian to ensure the alternatives available would cater to their nutritional requirements. Remembering one particular event, I was planning a lunch menu, and I replaced regular cheese with a dairy-free version, cooked gluten-free pasta, and curated delicious veggie-loaded sauce making sure it was equally flavorful and satisfying for all. I took the opportunity to introduce the children to different food types, showing them that diet restrictions don't mean compromising on taste, thereby creating an inclusive community. The success was tangible in the kids' delighted faces and empty plates, assuring me that I had effectively addressed all dietary restrictions."
Which food safety certifications or trainings have you completed?
It's not just a yes or no question.
They want to drill down into your commitment to safety, hygiene, emergency handling, continuous learning, and the overall well-being of the little ones.
Know Your Certifications Inside Out
It's not enough to just have the certifications. You need to understand them like the back of your hand.
Here's how you wow the interviewer:
Go through all your programs: List them. Prepare bullet points on what you learned from each. Be ready to discuss highlights.
Show, don't tell: Don't stop at the course names. Explain how each one has amped up your practical skills. Provide instances from your real-life work where you put your brilliant skills to use.
Extra tip: Show your commitment to constant upgrades and learning. This goes a long way in demonstrating your dedication to child health.
Your Perfect Reply
Here's a reply you can mold to fit your own experiences:
"In my journey as a childcare cook, I've completed several food safety certifications and trainings. I've obtained a 'ServSafe Food Handler' certificate which taught me about basic food safety, cross-contamination, allergens and time-temperature control. I also pursued the 'Child Nutrition Program Training' by USDA that beeped my understanding of nutritional needs of children and maintaining sanitary conditions. Moreover, I gained a 'First Aid and CPR certification'- essential in a childcare environment, I believe. I used these learnings when I successfully tackled a food allergy situation at my last workplace, thus ensuring the child's safety and well-being. I consistently work toward updating my knowledge and skills, as I am firm believer that when it comes to children's health, there should be no compromise."
How do you ensure that your kitchen complies with local health and safety standards?
The importance of this question can't be overstated.
The interviewer is looking to see if you're up to speed with local health regulations.
And not just know them but implement them consistently in the kitchen.
General and Specific Safety Measures:
In responding, you need to talk about two things: basic kitchen health practices and specifics for childcare settings.
Start with outlining the usual measures:
Meticulous hand-washing
Sanitizing surfaces
Proper food storage
Proper reheating practices
Then, illustrate your awareness of allergen protocols and managing dietary requirements often found in childcare environments.
Don't forget to mention continuous vigilance as a part of best safety practices – regular inspection for potential hazards and immediate rectification.
Lastly, your commitment to adhere to these standards by emphasizing your willingness to attend requisite safety trainings and workshops.
Tying It All Together:
"Ensuring my kitchen adheres to local health and safety standards is an absolute priority for me. I start by keeping a stringent hand hygiene regime, regularly sanitizing surfaces with approved disinfectants, and following proper food storage and reheating guidelines. In a childcare setting, it's particularly important to closely manage children's dietary needs and allergen protocols, which I do on a case-by-case basis. I also consistently inspect the kitchen for possible hazards and rectify any issues promptly to avoid any accidents. Additionally, I am committed to updating my knowledge through regular health and safety training workshops. My utilization of these protocols embodies my dedication to providing a safe, healthy, and allergen-free environment for the children under my care."
What would you do if you discover an item you've been using has been recalled for safety concerns?
This question is a litmus test of how proactively and responsibly you handle safety issues.
They're trying to find out if you would follow through with the correct protocol, displaying both concern for the children's welfare and commitment to your role in their well-being.
Get your answer recipe-ready
Wondering how to answer this one? Here's the secret: It's all about 'protocol'.
Before your interview, get familiar with recall procedures, both general compliance and those specific to your workplace.
Then make your answer a display of urgency around child safety.
Assure them that you are able to act professionally by informing your supervisor immediately and removing the item efficiently while also discussing possible alternatives to avoid disruption of service.
Ready… Set… Go!
You've got your strategy. Now it's time to apply it.
Here's how you can approach this:
"The moment I discover an item has been recalled, especially for safety concerns, my first priority would be raising the alarm. I would immediately stop using the product and inform my supervisor about the recall notice. I would take it upon myself to remove the recalled item efficiently from the kitchen, ensuring it isn't mistakenly used. Making sure no child's health or safety is jeopardized is my foremost duty. Simultaneously, I would start exploring for alternatives or substitutes, so that the meal plans of the day go undisturbed, ensuring the nutritional needs of the children are not compromised."
The interviewer is probing for proof of your understanding and application of nutritional principles.
They want to know if you're capable of crafting wholesome, enjoyable meals that still tick all the nutritional boxes for the kiddos under your care.
Oh, and they're curious if you have the secret culinary sauce to make delicious, yet nutritionally sound meals!
Here's your recipe to cook up a winning response:
Illuminate your expertise in nutrition. Highlight your familiarity with the food pyramid and how different food groups play distinct roles in children's physical and cognitive development.
Dish up your meal planning process. From research to brainstorming, execution to feedback, let them know you've got it all well-stirred.
Include your capacity to cater to distinct dietary needs. Allergies? Cultural restrictions? You sprinkle that in like seasoning on a gourmet meal.
And finally, discuss how you balance that fantastic meal juggling act. Making nutritious meals that children will actually crave.
And now, with your table set with nutritional knowledge and meal planning expertise, it's time to serve up a tasty response!
"I always start by familiarising myself with the recommended nutritional guidelines for the specific age groups I'm catering to. This way, I ensure that each meal contains the necessary vitamins and minerals, proteins, carbs, and fibres that children need. For instance, breakfast might include whole grain cereal with fruits on the side. For lunch, I'll aim to incorporate a rainbow of vegetables, lean proteins, and whole grains. Snacks and desserts are also planned, leaning towards healthier choices like yoghurts, fruits, or homemade baked goods, depending on their allergen profile. Importantly, I constantly review my menu and take onboard feedback from children and staff alike, adjusting the meals to make them as appealing as they are nourishing. The goal is a balance between healthful, appealing, and culturally-appropriate meals that children will love to eat."
Can you explain the difference in nutritional needs between toddlers and school-aged children?
Here comes the make-or-break question.
So, why is this question so crucial? It's all about updating the menu based on your understanding of children's dietary needs at different developmental stages.
They are keenly interested in hearing if your knowledge is more than just a cookie-cutter approach and extends to tailoring meals according to different age groups.
The Nutritional 411: Toddlers vs. School Kids
You're not going to navigate this buffet of young nutritional needs without a cutlery set of facts.
Here's your appetizer:
Toddlers: Think high-fat diets. Not the greasy kind, but fats that oil the gears of their brains. And remember – portion control!
School Kids: They need a balance of protein, carbohydrates, and vitamins for healthy physical and mental growth.
Illustrating this showcases your knowledge and dedication to nurturing each child's nutritional needs.
And remember, the interviewer wants all your juice (facts), no peel (fluff). So take these details to heart!
So, How Do You Grill Up the Perfect Answer?
"Toddlers and school-aged children indeed have different nutritional requirements. Toddlers, for example, need a diet rich in healthy fats, since these are critical for brain development. They also require smaller portion sizes given their tiny tummies. In contrast, school-aged children need balanced meals that provide them with the energy for their active lifestyles. This includes a mix of protein for muscle development, carbohydrates for energy, and a variety of vitamins and minerals essential for overall growth. I believe in creating meals that not only meet these nutritional needs but are also appealing and tasty, ensuring children look forward to mealtime while getting the nourishment they require."
How do you manage and keep track of individual children's dietary restrictions?
This question is asked to check if you can efficiently cater to diversified dietary needs without compromising on the nutrition and taste kids need and deserve.
Tackling such a question requires a blend of professionalism, compassion, and knowledge.
Familiarize yourself with common dietary restrictions such as allergies, religious and cultural diets, and certain choices like veganism.
Secondly, mention your method of maintaining detailed records. Whether it's a spreadsheet, a child-specific file system, or innovative software, ensuring each child's dietary needs are taken into account is crucial.
Discuss your collaboration with parents, teachers, and healthcare providers to understand dietary restrictions properly, and keep this information continually updated.
Now with those breadcrumbs of wisdom in mind, let's cook up an answer.
"Managing and keeping track of each child's dietary restrictions is a top priority for me as a childcare cook. I maintain a comprehensive spreadsheet documenting every child's dietary needs and restrictions. This is obtained by working closely with parents and healthcare professionals to ensure accurate information. Additionally, I regularly update these records as children's dietary needs can change over time. In the kitchen, I always keep these restrictions in mind. I focus on creating meals that are not only nutritious and delicious but also considerate of every child's needs. And of course, I strictly enforce cross-contamination protocols for allergens. All these measures help me ensure the well-being of the children and maintain their trust."
Have you ever encountered a situation where a child had an allergic reaction? How did you handle it?
The interviewer here is evaluating your ability to manage potential emergencies, your understanding of children's allergies – particularly related to food, and how you respond under pressure.
It's a question that measures your commitment, knowledge, and problem-solving skills – all qualities essential for a superb childcare cook.
Getting Ready for the Curveball Question
Prepping for this question means showing you're proactive and reactive.
Start by discussing how you keep track of child allergy information as shared by the parents or childcare center.
Talk about how you tweak menus in line with these dietary restrictions.
Then discuss what happens if a child indeed has an allergic reaction. Mention your knowledge of emergency procedures. Your calm yet decisive action. And your clear communication with caretakers or medical officers.
Your Impactful Answer
"In my previous role at ABC Childcare, I was responsible for creating meals for a diverse group of children, some of whom had allergies. As a priority, I made sure to review each child's allergy information thoroughly. I meticulously planned menus, ensuring that every meal was safe for everyone, from the child allergic to peanuts to the little one sensitive to gluten. One day, a child showed mild symptoms of an allergic reaction. Though it turned out to be unrelated to food, I immediately notified the lead supervisor, and we followed the emergency protocol, which included monitoring the child closely and informing the parents. Looking back on it serves to remind me why it's so important to always be vigilant, understanding of each child's unique needs, and ready to respond appropriately under unexpected circumstances."
Describe how you would prepare a meal in a setting where there are children with nut, dairy, and gluten allergies.
Don't panic. This isn't a test of your Michelin star potential.
It's about your understanding of dietary restrictions and your knack for creating a safe and inclusive meal environment – traits crucial for a childcare cook position.
Key to Success
The key to cracking this question is showing preparation, creativity, and focus on children's nutrition and safety.
Among the things you should touch upon include familiarity with "safe" ingredients, cross-contamination prevention measures, and how you plan to make the meals tasty and nutritious despite the restrictions.
Illustrate your proficiency in alternative food replacements and talk about liaising with parents or guardians to further understand each child's unique needs.
Your answer needs to convey your commitment to creating a joyful experience for the kids – remember, it's not just a meal you're delivering.
The Power of Words (and Food)
Now, let's get those creative juices flowing. How about a feast of words to match your culinary plan?
"If asked to prepare a meal for children with such allergies, I would firstly compile a thorough list of safe ingredients that do not contain nuts, dairy, or gluten. Using a great mix of fresh vegetables, fruits, lean proteins, and gluten-free grains, I can create a balanced, tasty, and nutritious meal. I'd be mindful to prevent cross-contamination by maintaining different preparation areas and utensils. To ensure the children enjoy their meals, I'd use creative cooking techniques, like using coconut milk as a dairy replacement in creamy dishes. Regularly communicating with parents about their children's requirements and preferences would also be an integral part of my meal preparation strategy."
How do you ensure that meals are ready on time, especially in busy settings?
You might wonder why they ask this.
The answer lies in the heart of what this role entails – being responsible for delivering timely meals to numerous children.
By asking this, the interviewer wants to ascertain your planning, time management skills, and how well you cope under pressure.
The Art of Time Management and Multitasking
When responding to this question, our best advice is to highlight your time management skills and multitasking abilities.
Begin by discussing your overall procedure for meal planning and preparation.
Talk about how you meticulously plan your menu for each week or month, taking into special considerations like children's dietary needs, allergies, and the staff-to-children ratio.
Then, demonstrate your proficiency with time management by explaining how you carefully allocate time for prepping, cooking, and cleaning.
Stress the importance of being adaptable and stress-resistant, citing examples from your past experience where these qualities were necessary.
Maintaining Quality and Punctuality
It's important to underscore your ability to maintain quality alongside punctuality to assure them you won't compromise on either.
Ready for the climax? Let's unlock your perfect answer:
"In a busy childcare setting, time management, adaptability, and the ability to multitask are absolutely crucial. For instance, when I plan the meal for the week or month, I carefully consider the number of children and their dietary needs. I allow ample time for preparation, cooking, and clean-up, ensuring that every step of the process is completed with accuracy and care. For instances when we're short-staffed or unusually busy, I've developed a system of pre-preparation. For example, I will chop vegetables or pre-cook certain items the night before. The most important part, though, is staying calm under pressure; I once had a last-minute dietary change for a child, but because I had planned ahead and remained flexible, I could accommodate it without affecting the meal times. This is how I ensure meals are ready and on time, without sacrificing their quality."
Can you describe a time when teamwork was crucial in ensuring meal service went smoothly?
The interviewer wants to see that you can function well under pressure and work hand-in-hand with colleagues to ensure that the children enjoy their meals without hitches.
Just showing you can cook won't cut it. They want to see if meal times will be a peaceful enjoyment, not a battle scene.
A Recipe for the Perfect Answer
We advise drawing from an experience that best highlights your team player traits and problem-solving abilities.
Don't just recount the event; weave a story that demonstrates your actions, reactions, and the tangible impact of your contributions.
Were there obstacles? How did your team overcome them? What role did you play in the resolution? And what was the final result?
Remember, the more specific and quantifiable details you can provide, the clearer picture you'll paint for the interviewer of your capabilities.
Time for a Story
Now that we've nailed the approach, let's dive into an example.
"Yes, certainly. In my previous role at Busy Bees Daycare, we once had our meal delivery service unable to deliver because of a severe snowstorm. Given that we had 30 hungry children to feed, teamwork became critical. I swiftly rallied the childcare team, explained the situation, and started brainstorming solutions. We decided to prepare a simple, nutritious, and child-friendly meal using the ingredients we had onsite. Splitting the tasks, some started prepping the ingredients while others set the dining area. I took on the cooking and was able to serve a healthy mac and cheese with a side of steamed vegetables. The team worked splendidly together, and no child went hungry that day. This improvised meal ended up becoming such a hit that we decided to incorporate it regularly into our menus."
How do you prioritize hygiene and cleanliness in your kitchen?
The interviewer is cracking into your cleanliness habits, commitment to safety, understanding of health standards, organizational skills, and the big one – making sure those meals are safe (and yummy!).
Essentially, they want to verify that you have the chops to run a sterling, sanitary kitchen tailored for childcare.
Get Specific, Get Hired
When it's time to answer this question, roll up your sleeves and dig deep.
Start strong with your knowledge of hygiene and food safety standards – all things personal cleanliness, safe food preparation, and kitchen sanitation practices.
Show them how all the theory applies to the real world – regular handwashing, sterilizing utensils, keeping up with food storage protocols, and of course, the unsung hero of kitchen maintenance – regular deep cleaning.
Here's our favorite part: educating the kids about hygiene. It's one thing to deliver clean, healthy meals every day, but empowering the children to understand and appreciate cleanliness? That's a whole different ball game.
A Winning Example
We know, it's a lot to soak in. So here's a foolproof answer you can craft in your style:
"In my kitchen, prioritizing hygiene and cleanliness is non-negotiable. First, I make sure to follow personal cleanliness by frequently washing hands and wearing clean kitchen attire. When it comes to preparing meals, I always ensure the ingredients are fresh, washed, and properly stored. I religiously adhere to safe cooking temperatures and sterilize utensils after every use. At the end of each day, I deep clean the kitchen, including counters, stovetops, and storage areas. Additionally, I believe in educating children on safe food handling, proper hand hygiene, and the overall importance of maintaining cleanliness. After all, teaching youngsters about hygiene can help them adopt healthy habits early on, which will serve them for life."
Cue the sweat.
This question serves as a window into your understanding of the nutritional needs, preferences, and safety considerations of this age group.
Moreover, it provides an avenue for the interviewer to assess your food planning and preparatory skills.
They want to see more than just a list of foods, they're eyeing a well-balanced menu that covers variety, texture, taste and nutritional value; all important aspects of feeding young learners.
Not as simple as it sounds, is it?
So, How To Nail Your Answer?
Here's a 4-step guide to cooking up the ultimate answer:
Do your research: Be a master of preschool nutrition. Know your food groups and the essential nutrition for this age group.
Be mindful of small appetites: Include snacks between meals shows you know how these little tummies work.
Show you care: An understanding of dietary restrictions and food allergies shows your commitment to safe and healthy food.
Don't forget to have fun: Including fun, child-friendly meals shows you're not just a cook but a mealtime hero!
"Certainly. For breakfasts, I would aim to include whole grain cereals or oats paired with fruits like bananas or strawberries. A mid-morning snack may include a small serving of carrot sticks with hummus or perhaps a mini muffin. For lunch, nutritional powerhouses like spaghetti bolognese with hidden vegetables or a quinoa chicken salad would be great. Afternoon snacks could be a combination of fruits, cheeses, and yogurts to offer variety and nutrition. Dinners might include a turkey and vegetable-loaded shepherd's pie or baked salmon with a side of sweet potatoes. I would also incorporate themed days, like 'Taco Tuesday' to make mealtimes fun and introduce diversity. Further, it's important to modify this depending on any dietary restrictions or allergies among the children."
This is where things can get a tad tricky. You see, this isn't just about your culinary prowess.
It's about your interpersonal skills. Dealing with different viewpoints respectfully. Listening. Incorporating feedback.
Setting the Right Mindset: Feedback is Your Friend
Let's get you equipped for this challenge.
Remember, feedback and criticism are the bread and butter of any job. They're opportunities, not setbacks.
Express your understanding that parents and staff members have children's best interests at heart.
Their input? That's insight money can't buy.
Highlight your open-mindedness to learn and grow in your role.
Discuss your method for dealing with disagreements—such as maintaining an open dialogue, active listening, and seeking compromise where appropriate.
Serving Up Your Answer: It's How You Say It That Counts
"When it comes to feedback, I welcome it with open arms. I understand that each child has unique dietary needs and preferences, and the parents and fellow staff members often have a closer connection to those intricate details. If a parent or staff member disagrees with a menu choice or a preparation method, my first step is to listen. I have and would continue to involve them in a mutually respectful conversation about their concerns and suggestions. I'd then weigh the validity of their points and crosscheck it against nutritional guidelines and food safety guidelines. If a change in the menu is justifiable and beneficial to the overall health and enjoyment of the children, I'd be more than willing to adapt my approach. After all, our common goal is the welfare of these young ones who depend on us for their daily nourishment."
Describe a time when you had to communicate with a parent regarding their child's specific dietary needs.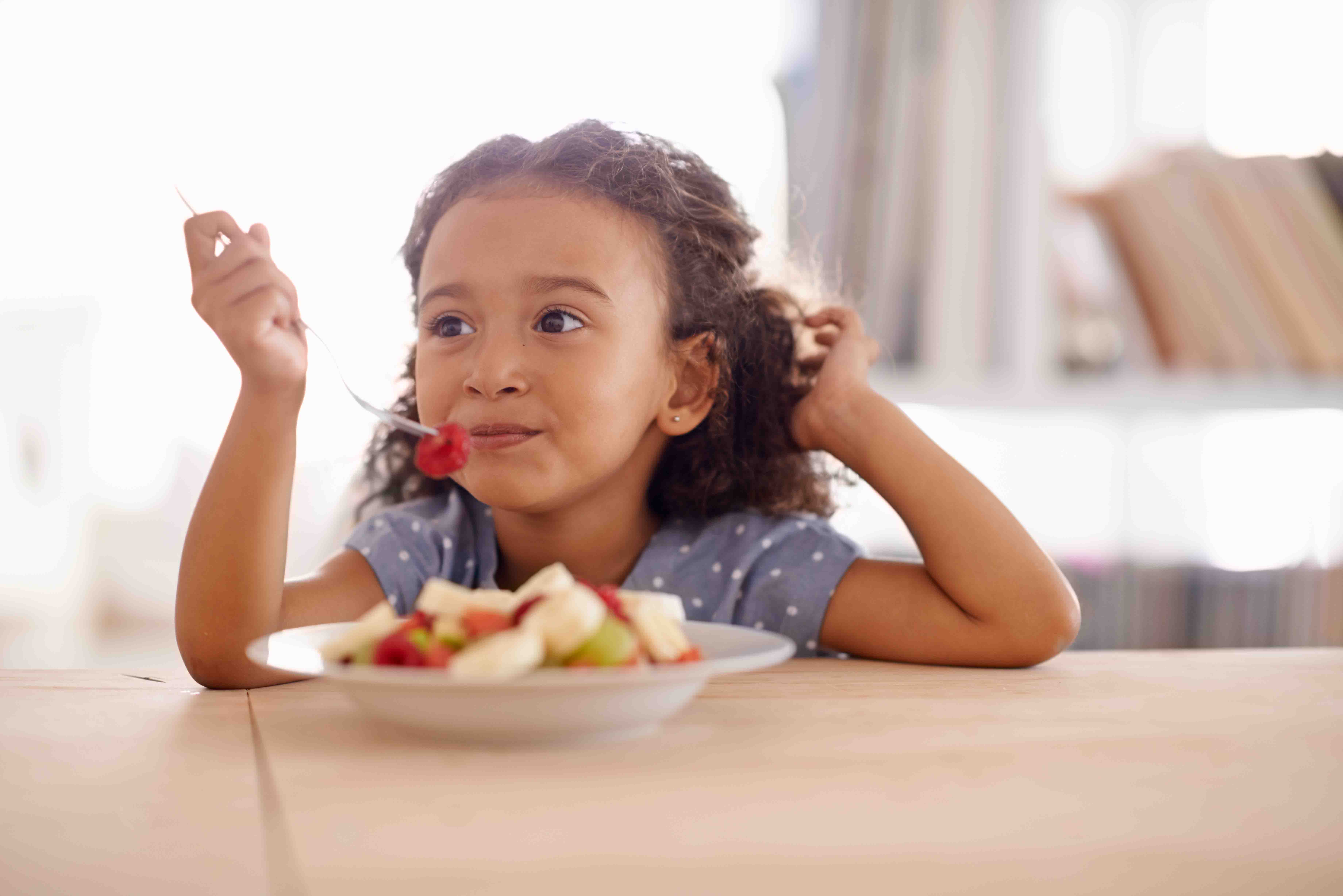 Why is it significant, you ask?
When you're a childcare cook, you're closing the gap between parents, teachers, caregivers, and children's nutritional needs.
The interviewer is fishing for not only your grasp on dietary restrictions but your ace communication skills too.
This is your runway to launch your detail-oriented aptitude, empathy, and your tread-carefully approach towards sensitive subjects.
Building Your Answer
Let's catch the bull by the horns and build a solid response.
Start by sketching a specific scenario you've sailed through. Let them in on the nitty-gritty – the child's dietary needs, parent's concerns, the whole nine yards.
The spotlight here is on your response. How you nipped it in the bud, the steps you took, and how you kept a tight ship on communication and dietary needs.
For a sharp and thorough response, adopt the STAR (Situation, Task, Action, Result) method.
Soak your answer with empathy and understanding. Because for a parent, their kiddo's health and well-being aren't just paramount, they're sacred.
Time to Cook Up an Amazing Answer
Let's roll up those sleeves and sauté an answer that shows: you are as thoroughly-cooked as a Sunday roast!
"In my previous role, I was faced with a similar situation when a child with severe nut allergies joined our group. The parents were extremely anxious, which was completely understandable. My initial task was to alleviate their concerns. I held a detailed meeting with them where I took meticulous notes about the child's specific reactions, what products were unsafe, and emergency procedures in case of accidental exposure. I then communicated these specifics to my fellow staff members and reinforced the importance of adhering to these dietary guidelines. Apart from that, I modified my menu, ensuring I substituted the ingredients that could trigger the child's allergy without compromising the nutritional value. Seeing the child thrive and parents' gratitude was rewarding, and it reinforced my belief that clear, respectful communication is just as important as the food we serve."
How do you handle situations where children might refuse to eat certain meals or ingredients?
Scary? Nah. It's just a window for them to judge your problem-solving superpowers, empathy, and creativity in sticky situations.
Remember, they're not just looking for a cook, but someone who can influence children's eating habits positively—a superhero with a spatula, if you will.
No More Fear: Smash This Question
To crack this question:
Flex your adaptable culinary skills.
Show understanding of the complexities around kids' tastes.
Start by outlining your techniques to make dishes enticing through presentation, use of color, shape, or involving children in meal preparations.
Next, draw their attention to your nutritional knowledge and strategies to incorporate necessary ingredients subtly.
Your Secret Weapons: Patience, Communication, and Collaboration.
Highlight your patience and communication skills. Show them how you team up with the childcare staff and parents to gradually make new foods their new favorites.
Experience Speaks Louder Than Words
Share your battlefield stories. Literally, everyone loves a happy ending.
Like this one:
"Honestly, I've encountered such situations several times, and I view them as opportunities rather than challenges. For instance, I once had a child who consistently refused to eat any vegetables. I knew it was essential for him to consume these for his nutrition, so I got creative. I started incorporating pureed veggies into his favorite spaghetti sauce. Simultaneously, I encouraged the childcare staff to teach the kids about the importance of eating a rainbow of fruits and veggies. Over time, with the child unaware of the hidden ingredients, he started enjoying his 'special spaghetti', and eventually, he became open to trying other veggies in less disguised forms. This experience taught me that patience, creativity, and collaboration play key roles in overcoming such hurdles."
Have you ever been involved in teaching children about nutrition or cooking? If so, how did you approach it?
This one's a biggie. Why?
Because it gives the interviewer a peek into your understanding of child nutrition, your interaction skills with children, and how good you are at expressing yourself.
Moreover, it verifies if you master the vital aspects of the job – motivating and educating kids to choose healthier food options.
Preparation is Key
Okay, so how do you prep for this question?
Begin by reflecting on your past experiences with children related to nutrition or cooking.
Did you invent a unique recipe with inherent nutritional values?
Ever guided kids in making their first salad?
Set up a mini-sized foodie club, perhaps?
Engaged children in fun, interactive food-based games?
Focus on the instances where you made nutrition learning an engaging and fun-packed activity.
Use specific examples to demonstrate your creativity and resourceful approach while imparting this knowledge.
Your answer should radiate empathy, patience, and and the ability to simplify complex nutritional concepts to the future generation.
A Recipe for A Perfect Answer
Now, let's bring together these elements for a stellar response to leave the interviewer stunned (in a good way).
"Yes, I have a passion for both cooking and teaching children about nutrition. In my previous role at XYZ childcare center, I initiated 'Tasty Tuesdays,' a weekly event where I performed simple cooking demonstrations for the children. During these sessions, I created fun and interesting recipes using fruits, vegetables, and whole grains. I consciously made an effort to explain the importance of each ingredient, its nutritional value, and why it's good for their bodies. I also created a colorful nutritional chart with pictures to captivate their interest. This helped the children learn not just about healthy food but also about colors, shapes while stimulating their curiosity. By making the learning process fun and engaging, I was able to foster an appreciation for healthy eating among the children."
How would you handle a situation where a child is curious and wants to participate in the kitchen?
The interviewer asks this to gauge your response to a very real and common scenario that may arise in your day-to-day responsibilities.
Why?
It's not rocket science: kids are born explorers. They're attracted like bees to honey to the noise and smells of a busy kitchen.
The interviewer is gauging your reaction to a common reality and if you've got the chops to create a friendly, educational, safe kitchen where a kid can explore.
Striking the Right Balance: Safety, Education, and Practicality
First off, let's get serious here. Safety first. This is your cardinal rule in the kitchen, especially with kids around.
Next up, express your appreciation for a child's curiosity. Don't just shoo them away, leverage this curiosity into a learning experience. Maybe a mini-lesson about ingredients, processes, or etiquette? Make learning fun.
Lastly, outline how you'd balance the child's interest while ensuring their safety and the practicality of the situation.
The Childcare Cook Mantra: Responsible Adult + Educator + Protector + Master Chef
Not easy, huh? But who said being a cook in a childcare facility was going to be a piece of cake?
You're more than a cook, you play multiple roles – think of yourself as a responsible adult, an educator, a protector in an apron, and a culinary wizard, all rolled into one.
Your Ticket to Acing this Question
"In such a situation, my first concern would be the safety of the child. I'd ensure that dangerous elements like sharp objects or hot equipment remain out of reach. As a childcare cook, I understand the importance of fostering a child's curiosity. So, I'd engage the child in age-appropriate activities, like washing veggies or stirring cool ingredients, transforming their curiosity into a learning experience. However, I'd be very mindful of maintaining a balance, ensuring my cooking responsibilities aren't compromised while simultaneously catering to the child's curiosity. In essence, my approach would be safety-driven, educational, and balanced."
Describe a challenging situation you've faced in a kitchen setting and how you resolved it.
Nervous already? Don't be!
Your interviewer isn't playing mind games here. They're on a hunt – no, not for wild game, but for your problem-solving skills.
They want to see how you juggle your responsibilities in chaotic kitchens, keeping the end goal in focus: the safe delivery of food services.
Are you ready to display your juggling act? Alright then…
Mapping Your Response
First, make the picture crystal clear – what was the situation?
Next, march through the steps you took to resolve it, highlighting your decision-making process, troubleshooting skills, your focus on safety, and your communication ability,
Remember, we are in the childcare context here. Thus, ensure your situation deals with elements like diet restrictions, hygiene, nutritional value, and yeah – the fascinating challenge of dealing with children.
Time to Pull a Rabbit Out of the Hat?
Breathe, smile, and take a pause. Let your answer be a reflection of your culinary expertise and your love for children.
"Last year, while I was working at a preschool, I faced what I can term a challenging situation. We had received a new stock of food supplies but unfortunately, a significant portion was spoiled, leaving us with limited resources. It was an hour before lunchtime and we had to feed 30 children. My first step was to reassess our inventory to determine what meals we could prepare from the available resources. I came up with a nutritious, child-friendly recipe involving ingredients we had on hand. Then, I quickly informed my supervisor about the situation, proposing my new meal plan. With their approval, I rolled up my sleeves and started cooking, ensuring that every meal adhered to our hygiene standards and dietary restrictions. Within the hour, I was serving a warm, nutritionally balanced meal to each little ones' delight. The situation tested my spontaneity, creativity, and ability to stay composed under pressure. And I was glad that I could turn a potential crisis into a well-acclaimed lunch hour."
Oh boy, we've all been there: You're in the middle of a cooking session, and suddenly you realize you're short of a key ingredient. Now what?
Sound like a scene from your worst nightmare? Well, expect a similar scenario thrown at you during your childcare cook interview.
Take note, aspiring kiddo cooks – this question is not just about your cooking skills. The interviewer is trying to measure your adaptability, resourcefulness, and on-the-spot thinking.
Want to nail this question?
Start by showing them the value you place on nourishment and meal diversity for those young taste buds.
Consider the meal you're 'supposed' to be preparing and think about its nutritional role. Is it a main course? Is it a snack?
Demonstrate your knowledge of food and nutrition by suggesting alternative ingredients or meals that will fulfill the same nutritional role.
Remember! Meals for the mini-me's don't have to be Michelin Star. Simplicity, nutritional value, and readily available ingredients can help deliver magic on a plate.
The Perfect Answer Recipe
"If I found that ingredients for a specific meal were unavailable at the last moment, my primary concern would be to maintain the nutritional balance of the meal while also considering the meal's appeal to children. Take, for instance, if I was supposed to make a chicken stir fry but found there was no chicken available. I would immediately switch to a veggie-rich pasta dish with a side of hard-boiled eggs. The vegetables in the pasta maintain the overall fiber and vitamin content, and the eggs serve as an excellent source of protein, replacing the chicken. Not only is this a nutritionally balanced adjustment, but the pasta is also a crowd-pleaser among children, thus ensuring they actually consume and benefit from the meal. It's ultimately all about staying adaptable, nutrition-centric, and ensuring the food still remains enjoyable for the kids."
How do you handle food wastage and ensure that meals are prepared in appropriate quantities?
Yep. It's a simple question.
Though the keyword is simple, a simple answer might not cut it.
Know why? Because that question carries a lot of weight during a childcare cook interview.
It's about demonstrating your ability to juggle sustainable practices, child nutrition, and resource management.
This question is the gatekeeper to showcasing your overall understanding of operational efficiency.
Crafting an Effective Response
Alright, let's strategize and prepare the perfect answer.
Start off by acknowledging the importance of meal planning in a childcare setting.
Talk about your team spirit. Show your willingness to collaborate with teachers, caregivers, and basically anyone who can help you understand the kids' dietary needs and preferences.
Detail how you maintain a strict inventory that helps prevent excessive buying and reduces waste.
Mention your commitment to providing the correct portion sizes based on the age and activity level of a child.
Finally, let loose your culinary wizardry and tell them how you can transform leftovers into creative and healthy snacks for the kids.
Response Ready?
Time to cook up an excellent response!
"In my previous role as a childcare cook, I always started by planning a weekly menu in tune with the dietary needs and preferences of the children. Meal planning helped me estimate the quantities needed more accurately. I kept a meticulous inventory and ordered ingredients based on the meal plan, which drastically cut down food wastage. I was also mindful of appropriate portion sizes, ensuring children were well-nourished but without excess. On the rare occasions when there were leftovers, I got creative, repurposing them into healthy snacks for the next day. This way, I ensured we not only reduced waste but also made the most of our resources, helping in sustainability and operational efficiency."
Thinking your culinary skills would do all the talking at your interview?
"I'm outshining everything else with my cooking skills." Hold that thought!
There's a lot more that they're fishing for.
It's Not Just About the Food
When they ask this question, they're eyeing your adaptability, sensitivity, and problem-solving skills.
In a diverse environment like a childcare center, understanding dietary preferences linked to cultural and religious factors isn't just a nice-to-have—it's a necessity.
Let's Get Crafting
First, cast the net of real-life experiences. Reel in an instance where you adjusted your menu for a dietary need.
Structure your response by clearly outlining the situation, the actions you took, and the positive results that ensued.
Show them you're a dietary ninja who can plan creative menus and deliver personalized, healthy meals for the kiddos.
Now for the Sauce
Like cooking, the secret lies in details and authenticity. Let's spice things up with a delightful story. Shall we?
"When I was working at a previous childcare center, we welcomed a child from a Jewish family. I was aware that they observed kosher dietary laws, so I took extra care to ensure that the menu reflected this. I replaced the regular lunch meat with a kosher-certified alternative, removed shellfish from the menu, and also made sure we didn't mix dairy and meat in the same meal, in order to respect their customs. This adaptation not only provided the children with a chance to enjoy a new sort of menu, but it also fostered an environment where each child's personal, cultural, and religious needs were acknowledged and respected. It was a learning experience for all and served as a great way to introduce the children to different cultures, thereby promoting tolerance and diversity from a young age."
How do you keep yourself updated with the latest guidelines in child nutrition and dietary needs?
Ah, the million-dollar question in every childcare cook interview. It's probing. It's critical.
And it's your chance to flaunt that killer commitment to continuous learning.
The Art of Staying Current In The Child Nutrition Field
Wanna breeze through this question? No sweat.
The trick is to immerse yourself in the world of child nutrition. Make it your daily cereal.
Skim through reputable websites, blogs, nutrition books, web seminars, and even attend workshops.
Join professional nutrition organizations and network with those pesky nutrition experts. They've got gold nuggets lying around.
Set some Google alerts for child nutrition topics. Stay ahead of the curve. Let knowledge come to you (how cool is that?)
Of course, you gotta walk the talk. Explain how you weave this knowledge into responsible meal planning and preparation.
Got any relevant certifications, courses, or training? Great time to flaunt 'em!
Your Answer, Served Hot and Spicy!
Now, let's serve up that delicious answer that's destined to impress!
"In an effort to stay current with child nutrition and dietary needs, I take a multi-faceted approach. I regularly review the dietary guidelines from the World Health Organization and the American Academy of Pediatrics. I'm also an active member of the School Nutrition Association, where I engage with experts and peers to collaborate and learn about the latest child nutrition research. In addition, I often attend webinars and workshops to build upon my knowledge and provide the highest level of care in meal preparation. Furthermore, my Google alerts are set for a variety of child nutrition topics, so I'm always clued in on the latest research and advancements, and I spare no effort to incorporate this knowledge into thoughtfully planned meals that cater to children's evolving needs."
Are there any specific resources or courses you've found particularly beneficial in your role as a childcare cook?
You may momentarily freeze as you decipher this heavy question but fear not.
This question is designed to assess your dedication to professional development and your familiarity with relevant resources.
It gives you an opportunity to demonstrate how you have used them to improve the quality of your work.
Your Secret Sauce: Preparation
To play this game, you're going to need ingredients that pack a punch.
Make a list of resources such as:
Nutritious meal planning blogs
Children's dietary needs online courses
Professional forums for childcare cooks (that you have actively engaged with)
Remember, the flavor lies not in the number of resources but in the real impact they've made on your role.
Did one resource revolutionize your menu planning? Did a forum enlighten you on kids' allergies?
Make a mental note of these tangible examples. You'll need to serve these up in the interview.
Recipe for Success: Let Your Knowledge Shine
Inhale. Exhale. It's time to blow them away with your passion and dedication.
Sample Answer:
For instance, your answer might sound something like, "Absolutely. The 'Feeding Tiny Tummies' online course I participated in has been incredibly impactful. It deepened my understanding of nutritional requirements for different age groups in daycare. This directly influenced the diverse, age-appropriate menus I design now. I've also constantly engaged with 'Childcare Kitchen', a professional community where childcare chefs across the globe share their experiences and recipes. This not only helped me remain current on the industry practices, but also enriched my cooking with a variety of unique, health-conscious recipes children amazingly love. Furthermore, I have been an avid follower of the blog 'Kiddy Nutrition', that has been transformative in addressing food allergies among children, helping me to create inclusive menu plans that cater to all dietary needs in our care."
If a child says they are still hungry after having their meal, how would you handle the situation?
Childcare cook isn't just a mellow title. Oh no. It's a badge of honor for food ninjas shaping tiny tots' relationship with food.
Sure, this question sounds pretty straightforward, but don't be fooled.
They're basically trying to uncover:
Your insights on children's nutritional needs.
Your promise to shun the sin of overfeeding.
Problem-solving skills you've in your arsenal.
Your empathy game.
Your awareness of the center's policies.
Winning the Answer Battle
Begin by serving a well-cooked argument – situations vary. Appetites swing based on our little champions' growth spurts, physical activities, etc.
Balance that with your belief in balanced nutrition and zero food wastage.
Communication is key. You know that. Understanding if they're really hungry or just foraging for attention – that's a battle half-won.
And then, bring it home with your knowledge of portion sizes for different age groups. Show them that you get how dietary needs change.
Close out with your stance on enlisting other staff members or the child's parents into decision-making battle lines.
Your Answer, Cooked To Perfection
Here's a foolproof response recipe:
"If a child came to me after their meal and said they were still hungry, here is how I would handle it: "First, I'd talk to the child to understand if they're genuinely hungry or if they perhaps enjoyed the meal so much they simply wanted more. As a responsible childcare cook, I am aware that sometimes children may still feel hungry because they are going through a growth spurt, or they have had an active day. However, it is also important to encourage healthy eating habits. Hence, I'd promote moderation and not overfeeding. To verify if the child's portion sizes are adequate, I would refer to the nutritional guidelines for their age group and consider any feedback from tutors about their overall appetite and activities for the day. In case of repeating incidents, I would involve other team members and even discuss the situation with the child's parents for the child's best interest."
How would you handle a situation where a staff member reports that a particular meal isn't popular with the children?
This is not a puzzle to trap you.
Instead, it's an attempt by the interviewer to assess your problem-solving skills, ability to respond to feedback, and ability to create diverse, kid-friendly menus—essential ingredients for any successful childcare chef.
No Stress, Just Impress!
A practical and detailed approach is the perfect recipe.
Acknowledge the vital role of feedback from staff. Feedback is key to understanding the tastes and preferences of the little ones.
Bring into focus your 'Children First' policy. You wouldn't ignore the feedback but instead initiate prompt changes.
Describe how you'd conduct a small survey to find out the specific dislikes and alternatives that children would love.
Don't forget innovative thinking. Discuss how you would reinvent the dish, making it more colorful, tastier, and nutritious, ensuring it adheres to the dietary guidelines.
Remember, it's all about them—their taste buds matter, but so does their health!
The Perfect Answer, Served
"In a situation where a staff member reports a meal isn't popular with the children, I would take this feedback seriously. Remember, 'Children are our best recipe testers.' My first step would be to observe and understand why the dish isn't being appreciated. Is it due to texture, appearance, or taste? Then, I'd conduct a small taste-test with alternative recipes for the same dish, inviting staff and children's participation, emphasizing the 'little chefs, big voices' philosophy. Reinventing the dish would require my creativity, ensuring the meal remains both nutritious and attractive. Yes, children can be picky eaters, but there's always a friendly food waiting to be discovered. This approach not only resolves the issue at hand but also helps in creating a more inclusive, child-centric meal plan."
If you notice that a particular child consistently avoids a certain food group (e.g., vegetables), how would you address it?
This question aims to assess your understanding of nutrition, creative problem-solving skills, and empathy towards children.
Nailing the Nutritional Challenge
Now the big question: How to answer?
Take a deep breath and start by showing off your knowledge of a balanced diet's importance in a child's growth and development.
Establish that you understand the nutritional value inherent in all food groups and yes, even in the often-avoided ones like vegetables.
See? You just scored some points.
Next, express your creative approach. Show them that you aren't afraid to experiment with various ways to make these foods more appealing.
Also, emphasize your commitment to working collaboratively with parents, colleagues, and nutritionists.
Hint: Trying to force the child to eat something they dislike is a BIG no-no. Instead, convince them that with creativity, patience, and gradual introductions, you can help the child adjust.
Your Standout Answer
"If a child consistently avoided a food group, say vegetables, I would first acknowledge that each child is unique with their own food likes and dislikes. My approach would be based firmly on patience, creativity and understanding. I would experiment with different, fun ways of introducing the avoided food group into meals, such as creating colorful vegetable art on their plate or incorporating veggies into foods they already love such as pizza or pasta. I understand the nutritional value that vegetables hold, so I wouldn't entirely replace them but rather, I'd aim to normalize them in the child's diet. In parallel, I would also liaise with parents, teachers, and a nutritionist if available, to understand the child's eating habits better and to jointly create a strategy. By being patient, engaging, and collaborative, I believe we can foster a positive attitude in children towards all food groups."
Childcare Cook Interview Tips
Understanding the Role (Know What's Expected of a Childcare Cook)
Core Responsibilities:
A childcare cook is responsible for more than just preparing meals. They play a crucial role in supporting children's health, development, and overall well-being.
Key responsibilities include planning and preparing nutritious meals, ensuring food safety, accommodating dietary restrictions, and educating children about healthy eating habits.
Required Skills and Qualities:
To excel in this role, you need a combination of culinary skills, knowledge of child nutrition, and a dash of creativity.
Patience, excellent organizational skills, and the ability to work efficiently under pressure are also essential.
Additionally, effective communication skills and a genuine love for children will set you apart.
Challenges and Rewards:
Like any job, this role comes with its challenges, such as handling picky eaters or managing food allergies.
However, it also offers unique rewards, including the chance to contribute positively to children's growth and the satisfaction of seeing them enjoy the meals you've prepared.
What To Wear To Childcare Cook Interview (Childcare Cook Interview Outfit)
First impressions matter, and your choice of outfit for your childcare cook interview speaks volumes about your professionalism.
Aim for a smart-casual look that balances comfort and formality. For men, this could be a pair of well-fitted slacks paired with a collared shirt. Women might opt for a neat blouse with tailored pants or a knee-length skirt.
Ensure your shoes are closed-toe and comfortable, as this reflects your practical understanding of kitchen safety.
While you want to present yourself professionally, it's also important to showcase your personality, so feel free to add a subtle touch of color or a unique accessory.
Conclusion
Having explored the top childcare cook interview questions, you're not just ready; you're ready to outshine and outcook the competition.
You've Got the Skills: Your culinary prowess? Unmatched. Your understanding of what a childcare center needs from a cook? Spot on.
Confidence is Key: Walk into that interview room with your head held high. Why? Because you've done the work. You know your stuff. And this childcare center? They'd be lucky to have you.
But hold up. The journey doesn't end with a successful interview. Oh no, it's just getting started.
Never Stop Learning: Every interaction, every slice, dice, and sauté, is a golden ticket to more knowledge, more skills.
Evolving with the Times: Remember, both the world of childcare and culinary arts are in a constant state of flux. New techniques, dietary guidelines, food choices—they're all part of the ever-changing landscape.
So, what's the game plan?
Stay Hungry (For Knowledge): Keep pushing, keep learning, keep refining your craft. Why? Because that's what the greats do.
Now go out there and show that childcare center the superstar cook you truly are.
The future is bright, and it's yours for the taking.
32 Grill Cook Interview Questions (And Savory Answers)
31 School Cook Interview Questions (And Flavorful Answers)
30 Hospital Cook Interview Questions (And Palatable Answers)
32 Chef De Partie Interview Questions (And Toothsome Answers)