27 Red Lobster Interview Questions (And Compelling Answers)
How many rounds of interview butterflies have you battled in anticipation of landing that coveted Red Lobster job? Don't you wish you had an ally, a secret weapon to make you feel well-prepared ahead of time? It's time to ditch the nerve-wracking uncertainty and embrace confidence because this blog post could be your golden key to success.
Regardless of the position you're aspiring for, each interview question can feel like a daunting hurdle. Thankfully, you're not alone. Indulge yourself in this comprehensive guide to the most commonly asked Red Lobster interview questions, complete with detailed example answers designed to impress. It's not just about reading from a script— it's about understanding the questions, tailoring the responses to your unique experiences, and exuding a natural charisma born from confidence.
Preparation is synonymous with success. Think of this blog post as your backstage pass, offering you a sneak peek into the minds of the interviewers. The value of these insights? Immeasurable. We aim to replace anxiety with anticipation, doubt with determination, and fear with faith in your abilities. Your future self could well be thanking you for the decision to read on.
So stay with us, walk through this enlightening path to look beyond the obvious, anticipate the unexpected, and shatter the illusion of intimidating interview questions. Let's march towards acing that Red Lobster interview together – you're closer than you think to turning that dream job into a reality!
Red Lobster Company Information
To ace your Red Lobster interview, it's crucial to delve into a handful of important facts about the company. Equipping yourself with this knowledge will give you a head-start in answering research-infused questions and show your genuine interest in their operations.
To initiate your prep, begin with these key facts and let your curiosity dig deeper:
| | |
| --- | --- |
| Trade Name | Red Lobster |
| Type | Casual Dining Restaurant Chain |
| Date Founded | March 22, 1968 |
| Founders | Bill Darden, Charley Woodsby |
| Headquarters | Orlando, Florida, United States |
| Menu | Seafood, Chicken, Crab, Fish, Steaks, Pasta, Desserts, Endless Shrimp, Seaside Starters, Appetizers, Soups, Salads, Wood-Grilled Tacos, Sides |
| Signature Items | Live Maine Lobster, Cheddar Bay Biscuits, Ultimate Feast |
| Core Values | Respect, Integrity, Genuine Caring, Hospitality, Teamwork, Excellence |
| Website | www.redlobster.com |
| Competitors | Olive Garden, Applebee's, LongHorn Steakhouse, Outback Steakhouse, The Cheesecake Factory, Texas Roadhouse, Captain's Boil, Joe's Crab Shack |
Additional facts:
Bill Darden and the Green Frog: The founder of Red Lobster, Bill Darden, started his first restaurant, the Green Frog, at the age of 19.
Owes a lot to Howard Johnson: After a failed expansion attempt, Bill Darden sold the Green Frog to Howard Johnson's, which later became the foundation for Red Lobster.
Sold the chain out very early: Bill Darden sold Red Lobster to General Mills in 1970, just two years after he founded it.
Popcorn shrimp and the POS: Popcorn shrimp was a creation of Red Lobster, and they were one of the first restaurants to use a point of sale (POS) system.
Lobster lookalikes: Red Lobster once used langostino, a cheaper alternative, instead of lobster, leading to some controversy.
Those biscuits were a late addition: The famous Cheddar Bay Biscuits were not added to the menu until 1992.
The Endless Shrimp is actually endless: Red Lobster's Endless Shrimp promotion is genuinely unlimited.
The shrimp almost broke them: However, the popularity of shrimp almost caused the company's downfall when the price of shrimp skyrocketed.
Endless snow crab was a terrible idea: Similarly, a promotion for unlimited snow crab nearly bankrupted the company because they underestimated how much people could eat.
Dreams of farm life: Red Lobster had a vision of growing its own seafood, which turned out to be unrealistic.
Over-serving alcohol lawsuit: Red Lobster was sued for allegedly over-serving alcohol to a patron, leading to a fatal car accident.
Food coma claims: There are amusing stories of people trying to sue the company claiming they fell into a 'food coma' after eating at Red Lobster.
Red Lobster Mission Statement
To be where the world goes for seafood, now and for generations.
Red Lobster Interview Questions
This question is more than just an icebreaker or mere formality. It's a great opportunity for them to assess your communication skills and confidence and gauge whether your personal and professional background aligns with the ethos and operation of Red Lobster.
The key to successfully answering this question lies in thoughtful preparation. Begin by presenting yourself in a manner that matches Red Lobster's culture of providing excellent customer service. Highlight your personal values, passions, and any past experiences you've gained in customer-related roles, particularly in casual dining.
Subtly linking your experiences and aspirations to the mission statement of Red Lobster can prove to be a game-changer. Make sure to weave in how you thrive in fast-paced, team-centric environments and have always had a keen interest in the food and beverage industry.
Anchored in precision, as we sail towards making a striking impression, it's time for our example answer to come ashore.
"I come from a background where hard work, team collaboration, and customer satisfaction are values ingrained in me. I've previously worked in customer-oriented roles where I've learnt to handle customer concerns effectively and respond calmly under pressure. I'm highly energetic, have an innate love for seafood, and have always admired Red Lobster for its commitment to sustainable fishing. Sailing along this line, I want to serve customers delicacies that don't compromise future resources, reinforcing Red Lobster's mission. Personally, I'm driven and highly adaptable, thriving in dynamic, high-energy environments like Red Lobster's. This, coupled with my passion for customer service, makes me an excellent fit for the role.
Why do you want to work for Red Lobster?
The hiring manager isn't just asking this to hear your praises about Red Lobster's sumptuous seafood selection or its unmatched homely ambiance. They're probing deeper to uncover your personal motivations, assess your enthusiasm for the job role, and gauge whether you align with the company's values and long-term goals.
Now don't fret, we've got some solid tips for you.
First, make sure you've done your homework. Research Red Lobster's history, mission, and values. Understand the company culture and the specifics of the job role you've applied for.
Next, reflect on your personal motivations and career goals. Maybe you have a passion for delivering exceptional customer service, or the restaurant industry excites you. Perhaps you have a personal connection to Red Lobster that makes you keen to contribute to its continued success.
Whatever your reasons, ensure they demonstrate value to the company. Remember, sincerity is key; artificial flattery is easy to spot and unlikely to impress.
Chew on these tips, marinade your thoughts, and what follows would be a well-cooked answer that's bound to impress your interviewer.
"I've always admired Red Lobster's dedication to providing quality seafood while promoting sustainability – it's a powerful combination of ethical and culinary commitment which I deeply resonate with. Having built strong customer service skills in my previous roles, I believe I could deliver the exceptional dining experience Red Lobster strives for. Not to mention, I also see a strong alignment between your company's continued growth and my own professional development goals. These factors drew me to your company and I'm excited about the prospect of contributing positively towards Red Lobster's future."
At Red Lobster, teamwork is essential. Could you give me an example of a time you worked well with a team?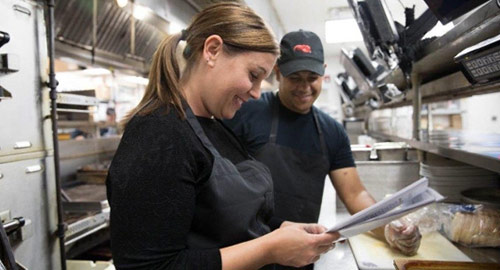 The all-important purpose of this question is simple – the hiring manager wants to gauge your ability to function effectively in a team-oriented environment. After all, just like a well-oiled boat crew, Red Lobster thrives on seamless teamwork to ensure the best possible experience for its customers.
Now, how can you navigate this question with the finesse of a seasoned seafarer? Start by choosing an example that specifically highlights your ability to contribute positively to a team dynamic. Remember, it's not just about you – it's also about how you helped the team achieve its goals.
Use the STAR method: Situation, Task, Action, and Result. Lay out the scene, explain the job that needed doing, what you did about it, and, bang, the result. A specific story will get them hooked every time.
Imagine the interviewer is like a lighthouse, guiding you towards the safe harbor of a successful interview. Your job? Shine bright with an answer that illuminates your suitability for the role.
"During my time as a server at a local seafood restaurant, we were unexpectedly short-staffed on a significantly busy night – the situation looked like a perfect storm. The task at hand was ensuring speedy, efficient service for our patrons despite high demand and fewer team members. To tackle the challenge, I stepped up, taking on more tables and tasks, as well as assisting my teammates when they needed helping hands. We encouraged each other and shared responsibilities, functioned like a truly cohesive team. The result? Despite the obstacles, we received multiple compliments from customers on our excellent service, and even managed higher tips than average – a rewarding recognition of our collective effort."
We all have difficult customer experiences from time to time. Could you tell me about a time you turned around a negative guest interaction?
Such an inquiry is designed to unearth not just your problem-solving skills but how you exemplify the core values Red Lobster holds dear: guest satisfaction, service excellence, and teamwork. When confronted with this question, the hiring manager wants to peek into your empathy chest, creativity bustle, and communication trove.
To nail this question, put on your thinking cap. Recall a time when your customer service chops were truly tested. Maybe you didn't have to straighten out some bill confusion or soothe an irate diner, rather, it was about fulfilling a particular request of a regular customer.
When sharing your story, emphasize what steps you took, how you kept the customer feeling heard, and what resulted from your actions. While doing all this, spotlight your empathy, knack for problem-solving, and ability to communicate.
Now that you're armed with the key ingredients of your tale of triumph, let's weave them into a savory seafood platter of a response that Red Lobster would be proud to serve.
"Once, while working as a server at a busy seafood restaurant, a regular customer was noticeably upset. Their usual dish 'the lobster Mac & Cheese' tasted 'different.' I immediately empathized with their concern, acknowledging that a favorite dish's change can be distressing. I assured them we valued their feedback and satisfaction. I coordinated with the kitchen staff, explaining the situation and suggesting possible adjustments. We swiftly prepared a modified version of the dish, at no extra charge. To the customer's delight, they found it deliciously satisfying and even thanked us for going out of our way. This situation reaffirmed my belief that patience, understanding, teamwork, and flexible problem-solving can convert a negative situation into an opportunity to solidify customer loyalty."
When are you available to start if offered the position?
When you face this question in your Red Lobster interview, it's not simply a calendar check for the hiring manager. They are keen on assessing your commitment and flexibility and how swiftly you can integrate into their team.
Are you raring to prove your mettle in the bustling, energetic environment of the restaurant industry, or do you envision a more gradual transition? Much more than your start date, your answer will reflect your preparedness, diligence, and adaptability.
First things first – honesty is key here. Values and ethics are mainstays at Red Lobster, so be forthright about your notice period at the current job, if applicable, and any pre-planned obligations that may impact your start date. However, while you're being upfront, it's also essential to convey your enthusiasm about joining Red Lobster.
A proactive approach can work wonders – perhaps you are willing to start training part-time during your notice period, or maybe you would voluntarily go through induction materials in your personal time. Potential makes all the difference – showing them you have it, without compromising honesty, is the sweet spot you'd want to hit.
Now that we've set the stage with a game plan, it's showtime!
"If offered the position, I can start in two weeks after serving my notice period at my current job. However, I'm truly excited about the opportunity to be a part of the Red Lobster team and would be eager to start learning about my responsibilities as soon as possible. If the company has any training materials or resources that I can start going over during my notice period, I'd be more than happy to get a head start on those."
If hired at Red Lobster, what quick wins or ideas would you suggest to enhance the guest experience?
The desire to elevate your guest experience is paramount in the restaurant industry. At Red Lobster, this principle truly resonates as they strive to make each dining experience memorable.
When you are asked this question in your interview, the interviewer explores your innovative and proactive approach towards hospitality. They're keen to understand how intuitively you appreciate the expectations of the guests and would be seamlessly able to incorporate that empathetic insight into serving them better.
To ace this question, we encourage you to start by highlighting the importance of personalized experiences, emphasizing how little table-side chats can make a huge difference. Recommend the idea of a lobster bib tucked in with a handwritten note expressing gratitude for their patronage.
Another strategy is to talk about promoting seasonal items or localized menu specials to give a unique dining experience.
Lastly, don't forget to showcase the importance of well-trained, friendly staff in achieving guest satisfaction.
With these tips in your brine… err… mind; let's cook up some responses that the hiring manager wouldn't be able to resist!
"If I were to be part of the Red Lobster team, one quick win would be integrating a personal touch into our dining service. Welcoming returning guests with a line like, 'Great to see you again, would you like to have your favorite Cheddar Bay Biscuits to start with?' can have a lasting impact. I'd also suggest daily menu specials that highlight local or seasonal ingredients. Not only will this offer variety, but it can also enhance guests' curiosity, contributing to a memorable dining experience. Another idea is to include a personally written thank you note on each lobster bib that generally goes unnoticed. A delightfully unexpected gesture like this can surely enhance the guest experience. Ultimately, small, thoughtful gestures coupled with the exceptional service of our well-trained staff that make a huge difference."
The hiring manager asks this question to assess your ability to provide excellent customer service under pressure, your knowledge about the Red Lobster menu, and your ability to make recommendations based on customer preferences.
Start by showing the hiring manager your proactive nature. You could explain that you would reassure the guest, let them know it's all right to take their time and ask if they have any preferences or dietary restrictions. This conversation reassures the guest and allows you to gain insights into what they might enjoy.
In your answer, emphasize the importance of staying calm and patient to ensure guests feel comfortable and confident. Highlight your ability to communicate effectively about the menu and various specials. Make it clear to them that you are prepared to offer suggestions, whether it's a Red Lobster fan-favorite or one of their seasonally-inspired dishes.
With these tips in mind, let's sail into a fitting response to this question that's sure to make waves with the interviewer.
"If a guest seemed unsure about what to order, I would approach them with a smile and say, 'I understand selecting from our wide variety of dishes can be challenging. Let me help you with this. Do you have any dietary restrictions, or are there certain types of dishes you generally prefer? Red Lobster has an extensive offering, from our classic Maine lobster to our less traditional but equally delicious maple-glazed chicken. I'm sure we can find something you will love. Our customers often rave about the Ultimate Feast if you're in the mood for a little bit of everything. But if you're more of a seafood purist, they absolutely adore the Steamed Maine Lobster. Would any of these recommendations interest you?'"
If we spoke to your previous managers, what would they say are your biggest strengths?
The hiring manager at Red Lobster isn't trying to trip you up with this question, but rather, they're aiming to gauge your self-awareness, honesty, and the value you bring to the table. By asking this, they want to understand whether your perception of your strengths aligns with your previous supervisors' view of your potential.
We suggest you take a moment to review your past professional experiences and identify the qualities that made you successful. The trick to nailing this question lies in being honest yet strategic. You don't want to simply list off a number of generic strengths – curate your strengths to match the specific wants and needs of Red Lobster. Highlight how these strengths have positively impacted your past positions, making sure to keep your examples relevant to the restaurant industry.
With the right mix of confidence and humility, you'll be able to serve up a stellar answer to this loaded question.
"Having had the opportunity to work in a fast-paced restaurant environment, my previous managers would likely point out my ability to handle high-stress situations with a calm demeanor as one of my biggest strengths. They would also mention my knack for building rapport with regular customers and ensuring a memorable dining experience for them. In addition, my past supervisors have always appreciated my initiative to cross-train in different sections of the restaurant, thus demonstrating my flexibility and eagerness to learn more about every aspect of running a successful restaurant."
Where do you see yourself professionally in 5 years, and how will this role at Red Lobster help you work toward your goals?
Interviewing at Red Lobster isn't just about reciting the menu backward or showcasing your ability to handle a bustling kitchen. Often, the interviewer is looking to gauge your long-term commitment and how this role fits into your broader career goals.
When the hiring manager asks you where you see yourself professionally in five years, they are trying to determine if you have a plan, how ambitious you are, and if Red Lobster fits well into that plan. This question is an opportunity for you to communicate your career trajectory and how this specific role will help you achieve your objectives.
To respond successfully, we suggest you carefully align your future plans with the company's growth and your role in it. Show an understanding of the company's path and how your role will evolve within that framework. Speak to skills or experiences you wish to gain, highlighting how they link to your prospective roles and responsibilities.
Also, remember to be realistic. Although ambition is appreciated, make sure your five-year plans are achievable within the context of the specific job for which you are applying.
Hold tight your lobster bibs, folks; it's time to dive into an example of how this might unfold in real-time.
"In five years, I envision myself taking on a leadership role where I can contribute to the growth and success of Red Lobster. As a Restaurant Manager, I plan to build upon my customer service skills and understanding of the restaurant industry, and this position at Red Lobster is an excellent place for me to further develop these skills. I'm aware that Red Lobster values training and promoting their staff internally, and that aligns perfectly with where I want to be. I believe that working at Red Lobster will provide me with valuable exposure to the foodservice industry's intricacies, preparing me well for a managerial role. Over time, I hope to gain the experience and training required to fulfill my career goal at Red Lobster, which will ultimately prove beneficial to the company's success."
This is a thoughtfully crafted question to gauge your passion for customer service and skills in building meaningful connections with guests. The interviewer is assessing how well we understand the joy and satisfaction that comes from creating positive experiences for guests – a core part of Red Lobster's mission.
We suggest you weave in real-life examples and personal experiences to showcase your commitment to customer service. Talk about a time when you really made a guest's day or when you helped create a memorable experience for them. Show them you don't consider serving guests a job but a rewarding opportunity to touch hearts and make a difference. Emphasize how you find a sense of fulfillment in making someone's dining experience unforgettable.
Be authentic and passionate in your response. Remember, Red Lobster wants to hire people who genuinely enjoy the art of service!
The spotlight is yours, and it's time to show them what you're made of.
"Whenever I think about what I find rewarding in serving guests, I can't help but recall a time when a couple came in to celebrate their golden wedding anniversary. They chose that particular restaurant because it's where they dined on their first date. I was able to make their dining experience unique and memorable by arranging for their favorite song to be played and giving them a special dessert. The joy on their faces and the heartfelt gratitude they expressed were priceless. These are the moments that make serving guests not just a job, but an absolutely rewarding experience for me. The happiness of the guests is my main priority, and it's why I wake up every morning excited to come to work. In essence, serving guests is something I treasure and passionately look forward to. It's the very reason I am here for this interview today!"
What does top-notch hospitality look like to you? How would you make sure every guest feels special?
To the hiring manager, your response to this question is a window into your customer service philosophy, allowing them to assess whether your ideals align with Red Lobster's commitment to providing an exceptional dining experience.
To answer this question effectively, focus on personalization, anticipation, and delight. Personalization involves treating each customer as an individual, striving to understand their unique needs and preferences. Anticipating guest needs is another aspect of top-notch hospitality – this means staying one step ahead, foreseeing what the customer might need even before they ask.
Finally, to make every guest feel special, aim to bring smiles to their faces. This could mean going above and beyond their mere expectations, but instead, focus on what can you do to make their dining experience memorable. Remember that authentic examples from your past experiences will strengthen your claim.
Now, imagine you've just finished painting this vivid picture of your customer-centric philosophy. An expectant pause fills the room, laying the foundation for your personalized, experience-focused answer.
"To me, top-notch hospitality involves making each guest feel welcomed, appreciated, and special. I believe that each customer is unique, thus, my approach should reflect my understanding of their specific needs. By closely observing, I can anticipate what they might need before they even ask and, thus, exceed their expectations. For instance, during my previous job at another restaurant, I noticed a couple seemed to be celebrating their anniversary. I arranged for a complimentary dessert with a message wishing them. Their expressions of surprise and delight assured me that this gesture made their special day even more memorable. At Red Lobster, I would endeavor to make every guest's visit an experience to remember – a symphony of delightful food, warm service, and heartfelt appreciation."
At Red Lobster, teamwork is essential. Can you give me an example of a time you collaborated successfully with coworkers?
The hiring manager is probing for indicators of your ability to thrive within the team setting that defines Red Lobster's work culture. It's an exploration of your prior teamwork experiences as well as your problem-solving and communication skills.
When faced with this question, we recommend a strategic approach. Start by reflecting on your past experiences and identify concrete examples where you've worked as a part of a team. It could be in previous jobs, volunteer roles, or even school or community activities.
Remember, they are interested in what YOU bring to their team. So, focus on your role in the team and how your actions contributed to the successful outcome. Be specific about the situation, the actions you took, the collaboration within the team, and the result. This follows the S.A.R technique– Situation, Action, and Result.
Now, for a smooth sail into delivering that perfect answer, let's reel in some inspiration!
"Sure, I'd be glad to. Back at my previous job as a server in another restaurant, we were slammed one Friday night with more reservations than usual. We had a staff shortage as well since a few coworkers had called in sick. I realized the only way we were going to deliver our usual excellent customer service was through greater collaboration. I started by initiating a quick team meeting where we divided responsibilities based on each person's strengths. I took up the role of coordinating between different sections to ensure smooth communication. As a result, that night ended up being one of our most successful, with most customers leaving happy and satisfied. This experience taught me that effective teamwork can drive positive outcomes even in the toughest situations."
Could you walk me through an example of when you faced a problem as a server and how you worked to resolve the situation?
When the hiring manager swings this question in your Red Lobster interview don't panic! This is an opportunity to impress them.
What they are trying to gauge is your problem-solving skills, your ability to think on your feet and your knack for maintaining excellent customer service even in stressful situations. They aren't just looking for any odd situation, they want to hear about a real, compelling situation where you showcased your ability to tackle challenges head-on while maintaining the Red Lobster vision of delivering seafood dining at its finest.
When contemplating how to answer this question, choose a scenario that involved dealing with a difficult circumstance or an unhappy customer while you were serving. Show them you can stay calm, think creatively, and ultimately earn your customer's satisfaction. Be specific, state the problem, describe your actions step by step, and conclude with the positive outcome.
Remember, Red Lobster is big on teamwork, so it's important to highlight your team spirit too if that came into play. The more you can paint the picture of how you handle tough situations, the more the interviewer can see you in a Red Lobster apron, waltzing around the dining room in all your problem-solving glory.
Why rely on descriptions when we can put you right into the heart of the action with an example?
"Absolutely, I remember a night at my previous restaurant when we had an unusually busy evening. A couple came in and though they had reserved a quiet, private spot, due to an error, their table was allocated to another couple. I recognized the problem and quickly conferred with my team to find a solution. We decided to set up a beautiful table in a secluded spot, and in the meantime, I personally kept the couple engaged with our special wine tasting experience. I sincerely apologized for the inconvenience and thanked them for their patience. As a result, not only did they write a great review online but they became our regular customers. It was a tense few moments, but it ultimately got resolved smoothly thanks to effective communication and teamwork.' Notice how this answer demonstrates initiative, quick thinking, team cooperation, and a commitment to excellent customer service."
Relax, they're not setting up some sneaky trap. The folks at Red Lobster care about a couple of things with this question – they want to check how well you know the menu (and, by extension, how well you can sell it), and they're curious about your taste in food. They're trying to understand whether your foodie preferences align with the Red Lobster crowd.
When answering this question, be honest and detail-oriented. If you've had the pleasure of dining at Red Lobster before, don't shy away from sharing your favorite flavors from the menu. Discuss the dishes you enjoyed and explain why. Did the Lobsterfest festivities melt your heart, or was it the Ultimate Feast that piqued your taste buds?
If you haven't dined there before, don't panic! Instead, do some background research on their menu items and pick out a few that stand out to you based on reviews, ingredients, or your preferences. Make sure your passion for food and customer service shines through!
Now, let's take a dive into the deep end and pull out an exemplary answer from our treasure chest of responses.
"I'm a huge fan of seafood, and I have had the opportunity to dine at Red Lobster. My absolute favorite has to be the 'Ultimate Family Feast.' The succulent Maine lobster tail, the garlic shrimp scampi, and the crispy snow crab legs all paired with a side of buttery mashed potatoes just makes my mouth water every time I think about it! Every bite carries a burst of flavors, showcasing the quality and freshness of the seafood offered at Red Lobster. But even beyond the food, what I really appreciate is the warm, welcoming dining atmosphere. That's the kind of dining experience I'd love to offer customers."
Tell me about the best dining experience you've had as a guest. What did the staff do that really stood out?
The interviewer uses this question to understand your perceptions of exceptional customer service and evaluate how well your guest service expectations align with Red Lobster's service standards. It also reveals your ability to observe, appreciate, and potentially replicate a shining example of customer service, a key aspect of any role at Red Lobster.
To tackle this question effectively, you must present a vivid account of a restaurant experience that left a lasting impression on you, focusing on the elements that made it exceptional. It isn't necessary that this experience took place at Red Lobster; feel free to choose an experience which resonates deeply with you. However, you need to describe the situation, the staff's actions, and how they made you feel.
By conveying your enthusiasm for exceptional service, and showing an understanding of what it entails, you're subtly demonstrating that you have what it takes to deliver the same experience to Red Lobster's customers.
Now, let's dive into the platter of delight which forms the example response illustrating how we can perfectly season this question with the right ingredients of facts and emotions.
"One of my most memorable dining experiences was at a small Italian restaurant during a trip to Rome. The staff welcomed me like family, immediately setting a warm, friendly atmosphere. The waiter was extremely attentive and made thoughtful suggestions based on my preferences, displaying not just a product knowledge, but a keen understanding of the diner's palette too. The level of personal attention and genuine care for my dining experience made me feel much more than just another customer. Even though I was miles away from home, I felt incredibly comfortable and well taken care of. This experience encapsulated what I believe the dining experience should be – comforting, personalized, and above anything else, making the guest feel valued. As a potential member of the Red Lobster team, I want to echo this level of service, ensuring every customer feels at home and valued at our restaurant."
Why do you feel you would be a great fit for our serving team at Red Lobster?
You see, when the Red Lobster interviewer poses this critical question, what they are truly trying to assess is whether your skills, passion, and understanding of the hospitality business align with the core values and needs of their brand. They want to decipher if you can embody the essence of service and deliver a dining experience that leaves customers feeling like royalty whisked away to a seaside eatery.
From our years of expertise, we can share some actionable tips to help you answer this question in the most effective manner.
First off, showcase your knowledge about the brand and its values. A little homework goes a long way; get familiar with Red Lobster's commitment to sustainability, their focus on quality seafood, and their promise of warm, welcoming service.
Second, highlight your relevant skills. If you have experience in a fast-paced dining environment or can juggle multiple tasks simultaneously, don't hesitate to share that.
Lastly, let your passion for customer service shine through. Enthusiasm can be infectious, and no hiring manager can resist a candidate who genuinely loves attending to customers' needs.
The lobster's in the pot, but it's time to turn up the heat: here's how to perfectly season your response with the best ingredients.
"Having dined at Red Lobster myself, I've witnessed first-hand the commitment to quality and hospitality your brand is known for. The first area where I believe I would excel as part of your serving team is alignment with these core values – from the conviction to serve sustainably sourced seafood to providing a warm, family-friendly environment. With my prior experience in a busy dining setting, I've honed skills which are indispensable, such as multitasking, rapid decision-making, and problem-solving. But beyond skills, what I bring to the table is my passion for providing exceptional customer service. I genuinely believe that a memorable dining experience can turn an ordinary day into an extraordinary one, and I would relish the opportunity to create such experiences for Red Lobster diners."
Can you describe your ability to handle a fast-paced work environment while maintaining excellent guest service?
When asked this intimidating question, it's tempting to default to worn-out buzzwords. But remember that the hiring manager at Red Lobster isn't checking to see if you can dance like nobody's watching in the middle of a hurricane. They really want to know, can you keep your cool when things heat up, go with the flow when plans change, and still make guests feel like they're number one? In a bustling restaurant like Red Lobster, it's all about being resilient, adaptable, and having a customer-first attitude.
So, how do you convince them you can handle the heat? Don't just pepper your response with vague phrases. Get to the meat of it; tell them real stories from your past roles where you were a pro at juggling difficult situations without slacking off on your guest service. Underline your talent for figuring out which tasks need doing first, managing your time like a boss, communicating clearly, and making snap decisions. And remember, you're going for the goal of outstanding customer service. Show them examples of how you put guests at the top of the priority list, always kind and attentive, even when the clock was ticking down.
"In my previous role as a server at a busy downtown restaurant, I experienced firsthand how demanding the pace can get especially during rush hours. On one occasion, we were short-staffed, and I found myself managing five extra tables. I prioritized orders based on the complexity of the dish and coordinated effectively with kitchen staff to ensure timely delivery. Despite the hectic scenario, I made it a point to keep a patient, friendly demeanor. I consistently checked in on my guests, made sure they were comfortable and addressed any issues promptly. The guests appreciated my proactive approach and left positive reviews for the service. This experience honed my skills, not only in handling a fast-paced environment but also in keeping customer satisfaction at the forefront of all my actions, which I aim to bring into my role at Red Lobster."
This question is designed to delve deeper into your skills, capabilities and your personality. They want to ascertain what motivates you, what you consider as success and how you handle achieving that success. Most importantly, they're trying to figure out if your past successes and the qualities that led to them align with the job you're interviewing for.
For acing this question, it's important to keep a few things in mind.
First, when choosing an achievement, opt for one that aligns with the skills, responsibilities, and values related to the job at Red Lobster. You'll want to show that you take pride in doing a great job and are capable of exceeding expectations.
While narrating your achievement, put emphasis on the skills you utilized, the challenges you overcame, and what you learned from the experience.
Lastly, try to quantify your achievement if possible; this makes your success more tangible and convincing.
Now that you're brimming with tips and guidelines, remember the key to landing that dream job is not just about following rules – it's about being authentic and convincing.
"During my previous job at a restaurant, I was primarily responsible for handling the operations during the rush hours. One busy Friday evening, we were short-staffed, and I had to manage the front-end as well as supervise the kitchen. Despite the chaos, I strategized a process flow where we could serve the customers efficiently without compromising on the quality of the food or service. It was a tough night, but we pulled it off successfully, with positive feedback from our customers. What gave me immense satisfaction was not just navigating the crisis, but also developing a guide for other employees to handle such situations. This achievement truly stands out for me because it not only required me to use my problem-solving and multi-tasking skills but also to tap into my leadership potential. Moreover, it aligned well with Red Lobster's core value – ensuring extraordinary service under all circumstances."
We believe well-rounded individuals make excellent team members. Would you please describe any extracurricular activities or hobbies you enjoy outside of work?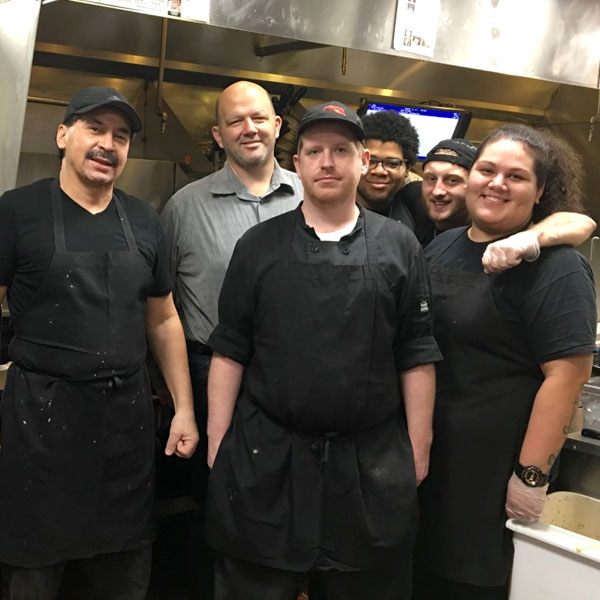 While this question may first seem like casual small talk, trust us, it carries significant weight.
The hiring manager is seeking to procure a holistic perspective of you as an individual, assessing your personality, passion, dedication, and how these attributes can enhance the Red Lobster team's dynamics.
As you gear up to tackle this question, the top tip we can provide is authenticity. Genuinely speak about the activities that ignite your passion and explain why they matter to you. Do not fabricate tales because authenticity tends to shine through.
Secondly, aim to highlight the key traits or skills these activities manifest. Are you part of a sports team emphasizing your teamwork? Are you a passionate cook enhancing your understanding of flavors? Align these skills with Red Lobster's core competencies, demonstrating how you can be a dynamic asset to the team.
Now, let's dive into crafting a tantalizing answer that leaves a flavorful impression on the interviewer, much like Red Lobster's famous Cheddar Bay Biscuits.
"In my leisure time, I enjoy an array of activities such as hiking, painting, and an undying passion for trying new recipes in the kitchen. The thrill of discovering diverse cuisines deepens my appreciation for culinary arts, and I believe this mirrors Red Lobster's commitment to providing a rich, varied dining experience. Painting allows me to express creativity, a trait I'd love to bring to your team. Hiking, on the other hand, has taught me perseverance, as each path winds its way towards my ultimate goal, much like Red Lobster's relentless pursuit of customer satisfaction. The combination of these hobbies shapes me into a dedicated, passionate, and creative individual, qualities that I believe can contribute immensely towards building a vibrant Red Lobster team."
What's your favorite type of seafood and how do you like it prepared?
This question is not merely about your taste buds' partiality towards aquatic delights but aims to explore your knowledge about seafood and its preparation methods. To them, it's a distinctive way of assessing your understanding of their core product line and respect for their main ingredient – seafood.
To ace this question, it's crucial to show you're not just a seafood lover but someone who appreciates the intricate nature of preparing and enjoying it.
Start with deeply familiarizing yourself with various types of seafood and popular ways of cooking them. For example, Shrimp Scampi, Lobster Thermidor, or Grilled Salmon. Knowing about seafood seasoning, cooking temperatures, and pairings will present you as a potential asset for their team.
Above all, weave in your personal experiences with seafood. Do remember authenticity is key. Convincing enthusiasm can't be faked!
The initial bait has been cast, it's now time to reel them in with your well-crafted answer.
"Well, I particularly enjoy Sea Scallops. To me, they're like blank canvases that absorb flavors impeccably. I prefer them pan-seared with a golden crust on the outside but succulent inside. This method retains their natural, sweet flavor remarkably. What takes it to the next level, though, is pairing them with a creamy garlic sauce, and perhaps a side of asparagus. I remember enjoying this dish at a seafood festival, and since then, Scallops have held a unique place in my seafood palate. I believe that combining such personal preferences with what I learn about guests' tastes at Red Lobster can result in a delightful dining experience."
Tell me about a time you went above and beyond for a customer. What did you do, and what was the outcome?
This question isn't merely about boasting your feats of customer service. Instead, it's a golden opportunity handed to you by the hiring manager to illustrate your understanding and commitment towards the company values.
They're keen to gauge how far you're willing to stretch in order to ensure a memorable experience for a diner, shedding light on your resourcefulness, creativity, dedication and your ability to adapt under different circumstances.
To ace this question, hone your answer around specific instances that showcased not just your problem-solving skills, but also highlighted your passion in delivering top-notch, personalized service.
The STAR (Situation, Task, Action, Result) method can be your guiding compass. Briefly explain the situation and your role (task) in it. Then, spill details on your course of action, remembering to emphasize the extra steps you ventured, before neatly tying it up with the positive outcome.
Connect your answer to Red Lobster's values of sincerity, respect, teamwork, and high standards.
Now, let's dive into a tailored example, which we believe, navigates this question with perfect finesse:
"I used to work at a popular local seafood restaurant. One evening, we had a customer who was allergic to multiple ingredients commonly used in our dishes. Instead of suggesting safe, but boring menu options, I collaborated with the kitchen team to design a customized, exciting meal that met his dietary requirements. I even went the extra mile to section off an area of the kitchen to avoid cross-contamination. The look of pure joy on the customer's face was priceless! He hasn't forgotten that night and has since become a regular. This experience showed me how vital it is to sometimes go above and beyond, to meet a customer's needs; an approach I aim to bring to Red Lobster too."
This is one of those timeless, been-around-the-block interview questions targeted to uncover how good you are with people, how you cut through conflict like a hot knife through butter, and how well you can vibe with a team. After all, Red Lobster is all about working together like a well-oiled machine in a pretty buzzing, customer-mad environment.
The key to navigating this question successfully lies in structure and specificity. Start by briefly setting the scene, but don't dwell too much on the build-up to the conflict. We suggest you use the STAR (Situation, Task, Action, Result) method to structure your answer. It helps maintain focus on your role in the situation and the outcome. Be specific about your actions and how they contributed to the resolution of the conflict. Remember to showcase your communication skills, maturity, and fairness.
Ready for the real deal? Brace yourselves – this is where the rubber meets the road!
"I was working at a local casual dining restaurant, when I had a disagreement with a colleague over the allocation of tables. We were in charge of seating (Situation & Task). Noticing that the conversation was turning into a heated discussion, I proposed a brief cooling-off period. During this break, I reflected on the conversation we'd had and realized that I had misunderstood her proposed seating chart. I went back and apologized for my initial reaction and thanked her for her innovative idea, which was geared towards ensuring nobody was overwhelmed during peak hours (Action). As a result, we refined that approach together, making shifts more streamlined and harmonious, and even received commendation from our supervisor (Result)."
Our servers are on their feet for long periods of time. What keeps you energized through long, tiring shifts?
Now, you might wonder why they would ask a question like this. It's simple, they want to gauge your ability to sustain high energy levels during busy periods, your commitment to work, and ascertain whether you can physically meet the requirements of a job that involves extended periods of being on the feet. Not just stamina, they're also interested to know about your determination and mental resilience.
Preparation is key to successfully tackling this question. Begin by focusing on your previous jobs where you had to work long hours or had physically demanding roles. You need to demonstrate how you managed these demanding shifts. Maybe it was the team spirit that kept you invigorated, or perhaps it was your sheer passion for customer service.
You could also talk about how you alleviated stress during breaks, or maintained an optimal balance between work and rest. Ensure you get this across to the interviewer with a crisp but comprehensive answer that blends your past experiences, resilience and zeal for the role.
As the pearls of a necklace are interlinked beautifully; the crux from your prepared answer is now about to shine with an example, elegantly linking theory to action.
"In my previous role as a waiter in a busy, local restaurant, I often worked up to 10-hour shifts. I found that staying hydrated, taking short breaks when possible, and maintaining a positive mindset were key to staying energized. I would also interact with my team members or play quick games whenever we got a few spare moments, which really helped lift everyone's spirits despite the workload. Further, I genuinely love meeting and serving people which is an energy-booster in itself. This combination of tactics worked wonders for me and I finished every shift with the same energy I started with. I am confident about bringing this same endurance to Red Lobster, delivering an excellent customer service experience, shift after shift."
What's an area of weakness you hope to improve on with more experience?
This nicely packaged question is not just a ploy to trip you up. The hiring manager is trying to gauge your self-awareness, honesty, humility, and willingness to grow and improve. They want to see that you're not only aware of your weaknesses but also actively working to turn them into strengths—a huge plus at a customer-focused company like Red Lobster.
So, here's the scoop. Be real, but don't let your guard down. Avoid clichés like "I work too hard" and select a weakness relevant to the role but not vital. Avoid giving vague answers as well.
Be specific; describe what you're doing to improve upon this weakness currently to demonstrate your capacity for personal improvement and professional development. It's not about confessing your every shortfall but about showing that you're mature enough to evaluate yourself honestly and have a plan to address your weaknesses.
It can be nerve-wracking, we know, but it's also an excellent chance to show your commitment to growth and personal development.
And now, for the grand finale: the answer that leaves them nodding their heads, seeing you as a fleshed-out human, honestly striving and impressively growing.
"I have noticed that I can sometimes be overly detailed in my approach to tasks. This trait ensures I deliver thorough work, but it can occasionally slow me down. Since recognizing this, I've been actively working to strike a better balance between depth and efficiency. During my previous job, I started setting time limits on tasks and became more proficient at prioritizing. I believe that with more experience, particularly within Red Lobster's fast-paced work environment, I can continue to improve in this area."
It can get very busy at Red Lobster. How do you effectively handle pressure when things get hectic?
We all know that working at Red Lobster is definitely not a walk in the park. It's an awesome place to be, with delicious dishes leaving the kitchen and happy customers filling up the restaurant. But boy, can it get hectic, right? That's why your interviewers will want to find out how you handle the heat when the kitchen – or the dining room – gets steamy.
Here are three simple tips to nail your answer.
First, provide an example that illustrates your stress management ability – from a previous job, a volunteering experience, or even school. This should demonstrate your problem-solving skills and the positive outcome that resulted.
Second, tie your answer to the role you're applying for at Red Lobster. Does the position require the handling of many tables, staying organized under high-volume orders, or dealing with customer complaints?
Finally, explore how this opportunity fits into your career objectives and enthusiastically share why working in a buzzing, high-tempo environment excites you.
Remember, the key is to season your reply with a dash of confidence and a sprinkle of authenticity.
"In my previous role as a server at a busy café, I often faced peak hours where we were swamped with customers. Initially, I found the pressure a bit overwhelming, but rather than letting it immobilize me, I quickly came up with a system to handle it. I would meticulously organize the order tickets, prioritize based on the order time, and keep constant communication with the kitchen staff. My strategy not only helped me remain calm amid chaos but also allowed me to serve customers more efficiently and with a smile. Handling pressure is part and parcel of the hospitality industry, it energizes me rather than discouraging me. I believe that same knack for turning chaos into order and pressure into productivity would be an asset for a role at Red Lobster."
Do you have dependable transportation to reliably get to and from work?
The importance of this question might be underestimated, but the hiring manager is assessing a key aspect here: reliability. Can they trust you to show up for your scheduled shifts, on time, without any transportation issues? The key element to communicate here isn't just your mode of transport, but your dependability as an employee.
Now, how do you convey that solid sense of reliability? First, start with a direct response regarding your transportation situation. Mention the specifics, whether it's a car, public transport, bicycle, or walking. Then, relate this to your punctuality track record, avoiding phrases like "I'll try to…" or "I hope to…". Ensure that your response communicates your dedication and commitment to punctuality, not just an intention.
If you rely on public transport, do your research about the routes or alternatives if necessary. If you drive, ensure you're aware of the parking situation at the location.
The goal is to display your thorough planning, showing the interviewer you are not just reliable, but proactive and resourceful.
Let's now look at an example on how to respond to this question.
"Indeed, I have dependable transportation. I own a car and live only a short drive from this location. Additionally, I am well-versed with the area and its traffic patterns, as I've lived here for several years. I understand that punctuality reflects not just on me, but also on the team's performance as a whole. On the rare occasions that I've faced unexpected vehicle troubles in the past, I've resorted to my backup plan involving public transportation. This planning has consistently ensured that I maintain punctuality and reliability in my roles, and I intend to bring the same level of dedication to my role at Red Lobster."
What is your availability, and how many hours are you looking to work each week?
At face value, this might seem to be an easy question, but it's a pivotal one in your interviewer's determination. The hiring manager is not simply asking you for a rundown of your weekly schedule—they are searching for signs of commitment, dependability, and perhaps most importantly, compatibility with the restaurant's staffing needs.
With all this in mind, you might be thinking, "How should I, then, answer this question? Easy peasy. Just be honest. Not only does credibility go a long way, but it might just secure you that job. Show them how much you want the role and that you're willing to change up your schedule if need be.
And don't forget: the interviewer values reliability. Talk about your punctuality and consistency within that availability, which are equally, if not more, important than the actual hours you're available.
But wait, we can almost hear your next question already: "Can you give me an example, please?"
You got it! Imagine yourself in the cherished Red Lobster interviewer's shoes, as they ask you the question. With a calm and confident voice, you say,
"Actually, I'm pretty flexible with my availability. I'm able to work both weekdays and weekends, however, I find that I'm most active and efficient during evening hours. Moreover, I can commit to around 25 to 30 hours per week. But above all else, I value punctuality and consistency in my scheduling, as I realize those are key to ensuring smooth operations within the team. And yes, I am indeed ready to adjust as and when the need arises because I'm really excited and fervently committed to being a part of Red Lobster."
Questions to Ask the Interviewer in Red Lobster Interview
Imagine you're at your Red Lobster interview, you've aced all the questions thrown your way, and now the interviewer turns to you and asks if you have any questions. It might seem like a minor query, but it's a crucial part of your job interview.
This question is a two-fold strategy; it gives interviewers an insight into your level of research and your capability to think strategically about your role and the company. Moreover, it's a chance for you to flip the script and direct the conversation.
This might seem challenging, especially when you're already under pressure. But don't worry, we've got you covered.
Here's a comprehensive list of enticing questions you can ask your Red Lobster interviewer. Each question is designed to show you're invested, thoughtful, and proactive.
Can you tell me more about the day-to-day responsibilities of this role?
How does Red Lobster define and measure success for this position?
Can you share some details on the company's management style?
What makes Red Lobster's working environment unique?
Could you elaborate on the opportunities for growth within the company?
How does Red Lobster motivate its employees to perform well?
What's the most challenging aspect of this job?
How is the typical career progression for someone in this position?
What qualities are the most important to succeed in this role?
What challenges is Red Lobster facing right now, and how is the company navigating through them?
I know Red Lobster values community involvement, can you share how the company supports this?
How has Red Lobster changed over the years? Where do you see it going in the next five years?
I've seen Red Lobster's commitment to sustainability; could you explain more about these efforts?
What's your favorite thing about working at Red Lobster?
How does Red Lobster handle employee feedback and criticism?
I have read about the company's core values, how are they incorporated into everyday operations?
Could you give me details about the training I would undergo if hired?
How would my performance be evaluated?
Finally, what might be the next steps in the interview process?
Red Lobster Hiring Process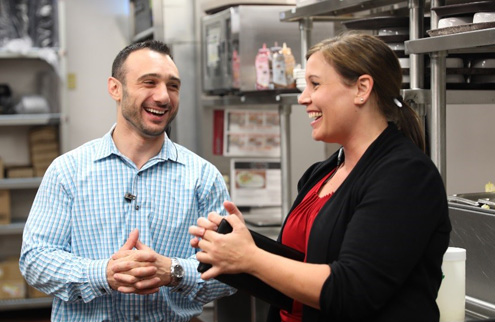 Applying for a job at Red Lobster is easy – you can submit your application and resume online or apply in person at your local restaurant. Within 1-2 weeks, you'll likely get a call to come in for an interview.
The interview process is simple and relaxed. You'll speak with 1-2 managers for 15-30 minutes in a conversational setting. They'll ask you basic questions about your availability, work experience, strengths and weaknesses – nothing too intense! Servers can expect situational questions about providing good customer service. At some point during or after the interview, you'll get a short tour of the restaurant.
Many candidates are hired on the spot or within a few days of their interview. If you have no prior experience, you'll complete 2 weeks of thorough training to get you up to speed. You'll shadow and learn from existing servers during this time. With no serving experience, you may start as a host or busboy, then transition to server after a few months.
The scheduling is flexible, making this a great option for students or those with changing availability. Over time, there are opportunities to advance your career with Red Lobster.
With this insider knowledge, you can confidently prepare for the hiring and interview process at Red Lobster. They make it easy to get your foot in the door and support new hires with training to set you up for success. You've got this!
Red Lobster Interview Tips
When you walk into your Red Lobster interview, be confident and friendly. Smile at everyone you see. In the interview, make eye contact and give thoughtful answers to questions about your skills and experience. Share your passion for serving others. Remember that they need hard workers who care about their customers. If you don't have serving experience, that's ok – focus on your reliability and eagerness to learn. Ask questions too – like what they enjoy most about working there.
What to Wear to Red Lobster Interview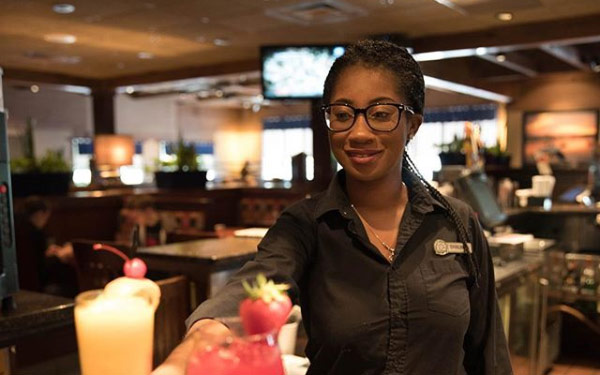 As you prepare to convince Red Lobster that you're their perfect catch, have you considered your attire? The way you dress sets the tone for the conversation, making it just as important as your qualifications and resume. It's not just about looking good; it's about consciously respecting and reflecting the company's culture.
Now, let's dive into the dress code at Red Lobster.
The dress code at Red Lobster is a uniform consisting of a company-provided shirt, black pants, a apron, black non-slip shoes, and a visible name tag. Facial hair, tattoos, and acrylic nails must be well-groomed. Facial piercings are not allowed.
So what does that mean exactly? Well, let's break it down.
As a server, bartender, prep cook, or line cook interviewee, lean towards casual or business casual outfits. A neat, solid-color shirt, paired with black or khaki pants, shows respect for the company's culture while emphasizing comfort and agility.
Interviewing for a managerial role? Business casual is your ticket. Opt for a sharp dress shirt, slacks, and dress shoes, or a conservative dress or blouse-skirt combo. Your attire should subtly echo your leadership potential and seriousness for the role.
For corporate office positions, dress in business formal attire. A well-fitted suit for men and a suit or dress with a blazer for women reflects your readiness for the corporate environment.
Conclusion
You're now privy to the most commonly asked interview questions at Red Lobster. This knowledge isn't just theoretical; it's a practical tool to leverage in your real-life Red Lobster interview. Now, with the potent advantages these insight-driven responses hand you, you're perfectly poised to paint a compelling picture of yourself, effectively demonstrating how your unique skillset makes you the ideal fit for the team at Red Lobster. Your dream of donning that apron is closer than ever to becoming a reality!
Still, don't put all your lobsters in a single pot. Even after a successful interview, it's wise to keep exploring opportunities to expand your professional horizon further. Why not extend your applications toward cafes and fast-food restaurant chains that bear similarities with Red Lobster? Extend your job searching network by applying to the likes of Applebee's, known for their casual dining; Cracker Barrel, which also offers American seafood; Olive Garden, a specialist in Italian-style seafood; Outback Steakhouse, celebrated for their surf 'n turf menu; or even the Capital Grille, if you're looking to enter the realm of upscale seafood dining.
Harnessing this dual strategy not only multiplies your chances of landing a job but also enriches you with diverse experiences, preparing you for any gastronomical adventure that comes your way. You've got this! Keep casting your net wide and expect a bountiful catch.