23 Cracker Barrel Interview Questions (And Proven Answers)
You're one step away from achieving that dreamy milestone in your career. That's right, you've landed an interview with Cracker Barrel, an iconic brand renowned for its 'down-home' Southern charm. The excitement ripples through you but alongside blooms the bud of nervousness. It's completely natural, and we're here to extinguish that spark of doubt so you can walk into that interview brimming with confidence and poise. After all, cracking the Cracker Barrel interview is all about being well-prepared.
In this blog post, we unravel the most frequently asked Cracker Barrel interview questions, along with detailed, persuasive answers that you could tailor to script your unique story. Knowledge is power, and the more prepared you are, the less reason there will be for anxiety to creep up on you.
Walking into an interview can often feel like stepping onto a battleground of the unknown; unknowing of the questions, uncertain of the responses. That's where we step in, transforming that battleground into a familiar playground. So, take a deep breath, dust off that nervousness, and dive into our enticing list of questions and answers. This might just be the knowledge arsenal you need to unlock that door to your successful future.
At the end of the day, a well-fought interview is one that's well-prepared. Remember, you're not alone on this journey. We're right here with you, rooting for your success and aiming to light your path with every word we write. This isn't just a blog, it's your pre-interview pep talk and your mentor in preparation.
So, let's stride forward, emboldened and enlightened, towards that imminent interaction. Every question here holds the potential to bring you one step closer to your dream job at Cracker Barrel.
Let's make this happen together!
Cracker Barrel Company Information
Ensure you arm yourself with key facts about Cracker Barrel prior to your interview. Possessing this knowledge not only increases your confidence, but also equips you with the ability to adeptly navigate through any research-oriented questions posed.
| | |
| --- | --- |
| Trade Name | Cracker Barrel |
| Type | Themed Restaurant and Gift Store |
| Date Founded | Sept 19, 1969 |
| Founders | Dan Evins |
| Headquarters | Lebanon, Tennessee, United States |
| Menu | Breakfast, Lunch, Dinner, Desserts, Beverages |
| Signature Items | Chicken n' Dumplins, Meatloaf, Country Fried Steak |
| Core Values | Respect, Integrity, Fairness, Accountability |
| Website | www.crackerbarrel.com |
| Competitors | Denny's, IHOP, Waffle House |
Additional facts:
Gas Station Beginnings: The very first Cracker Barrel, opened in 1969, doubled as a gas station. Its founder Dan Evins intended it to be a convenient place for travelers to refuel their vehicles and themselves while providing a new sales channel for his family's oil company.
An Unlikely Music Producer: Over the years, Cracker Barrel expanded into the music business, working with stars like Blake Shelton, Cole Swindell, Pentatonix, and Dolly Parton. Their association with Parton even led to Grammy recognition, showing how the restaurant chain successfully diversified its brand.
Universal Menu Favorites: Across its hundreds of outlets, Cracker Barrel serves an average of 230 million guests annually. Their top-selling items include the Momma's Pancake Breakfast and the Chicken N' Dumplins'. For those with a sweet tooth, five-inch-long thin candy sticks are a popular choice in the Old Country Stores.
Distinctive Décor: All Cracker Barrels share a unique decor, filled with original, vintage items that evoke early 20th-century rural American life. Despite being a chain, each restaurant retains a touch of individuality through these one-of-a-kind adornments.
Attempting to Cater to Millennials: In 2016, Cracker Barrel attempted to target the millennial demographic by opening Holler & Dash, a 'biscuit house' with a minimalistic, industrial vibe. However, by 2019, the Holler & Dash outlets were converted into Maple Street Biscuit Company outlets, an entity Cracker Barrel had acquired.
Controversial Logo: In 2021, Cracker Barrel faced accusations that its logo, particularly the flourishes in the typography, subtly represented a whip, symbolizing racial bias. The company vehemently denied the claim, stating that the supposed whip is simply a calligraphy flourish.
The Dangerous Pineapple Recall: In 2018, Cracker Barrel had to recall its decorative Driftwood Pineapples due to safety concerns. The metal 'leaves' of these knick-knacks were sharp enough to injure customers, leading to the recall.
Impossible Sausage Backlash: When Cracker Barrel added a plant-based Impossible Sausage option to its menu in 2022, it sparked an outcry from traditionalist patrons. However, it was also hailed by others as an inclusive step towards catering to diverse dietary preferences.
Racism Accusations: Cracker Barrel has faced accusations of racism multiple times, including in 2004 when a civil rights investigation exposed instances of the mistreatment of African American patrons. More recently, a 2018 incident involving an African American customer led to more negative press.
Discrimination Against LGBTQ Employees: In the early 1990s, Cracker Barrel was called out for firing employees based on their sexual preferences, leading to protests and policy changes. The brand did manage to somewhat rebuild its reputation by refusing to host an anti-gay pastor's event at one of its restaurants in 2019.
'Duck Dynasty' Merchandise Pulled: The restaurant chain briefly pulled its "Duck Dynasty" merchandise from stores following controversial comments made by a star of the show. However, customer backlash led to the items being quickly reinstated.
Cracker Barrel Mission Statement
Since 1969 our mission statement has simply been "Pleasing People"
Cracker Barrel Interview Questions
Can you please give me a brief overview of your background and experience?
Right at the onset of your Cracker Barrel interview, it's likely that they'll hit you with this classic question. Designed to learn more about you while identifying if you're a good fit, this question serves as an ideal ice-breaker. It also proves a reliable window for the hiring manager to comprehend your level of passion, skills, work ethic, and understanding of the Cracker Barrel culture.
When providing your response to this common opener, remember to keep it concise yet impactful. Summarize your professional journey and highlight the relevant experiences that make you a fit candidate, stressing on your role, tasks, accomplishments and learnt skills.
While you wish to impress, resist the urge to list all your achievements—focus only on those which align with Cracker Barrel's environment and role-specific requirements. You can discuss a few personal interests if it adds to your personality, but remember the spotlight must be on your professional self. Practicing your response beforehand can further aid in keeping it sharp and structured.
Now, as you've absorbed those tips, let's crank up the Jukebox and vibe to the rhythm of our example!
"Well, in the last five years, I have dedicated my career to customer service within the food and hospitality industry. I spent three years working at a local family restaurant where I was responsible for handling customer queries and complaints, ensuring the highest level of customer satisfaction. It was there I honed my skills in teamwork, multi-tasking and patience. For the past two years, I've been working at a popular chain restaurant where I not only served customers but also trained newcomers on service protocols and company values. I am passionate about creating a warm and welcoming environment for patrons, akin to what Cracker Barrel is known for. On a more personal note, I enjoy reading and singing; I often volunteer at the children's hospital teaching kids to sing—it helps me keep my communication soft and persuasive."
Why do you want to work for Cracker Barrel?
When you find yourself seated across the table from a Cracker Barrel interviewer, this is one question you'll inevitably encounter.
At first glance, it may seem like a simple question – they're just curious, right? But what the hiring manager is really trying to do is gauge your interest and commitment to the company. They want to ascertain if you've done your homework about Cracker Barrel and if your values align with theirs. In essence, they're looking for more than a rehearsed response; they're hunting for sincere, personal connections that would quench your desire to be a part of their family.
From our years of experience, we can assure you that authenticity is key when approaching this question. Start by reflecting on what truly draws you to Cracker Barrel. Is it their commitment to creating a home-away-from-home dining experience? Is it the friendly, diverse, and respectful work environment they maintain? Or maybe you are attracted by their passion for community involvement? Think deeply about what you value, and link it back to the company ethos.
Stay away from mentioning salary or fringe benefits. Your answer should indicate that your motivations derive from the company's culture and how you can contribute to it.
And now, we transition from strategic theory into a tangible example.
"From the outside looking in, it's evident that Cracker Barrel's commitment to offering a genuine homestyle dining experience is unmatched, and this speaks volumes to me. As someone who values not just quality food but creating memorable experiences for customers, the company's focus on maintaining a friendly and welcoming environment is incredibly appealing. Additionally, throughout my research, I learned about Cracker Barrel's various community outreach initiatives, which align with my own belief in giving back. This combination of community focus, commitment to customer satisfaction, and unique workplace environment is why I am drawn to the company. I believe that my skills and experience coupled with my personal values could add significant value to the Cracker Barrel team."
What do you enjoy doing in your spare time?
Now, this may seem like a cozy conversation-starter, but it packs a great deal more significance. This question is essentially an indirect way for the hiring manager to assess your culture fit, understand your passions, gauge if you possess qualities that align with Cracker Barrel's core values, and determine if you're a potential long-term asset.
So how should you approach answering this? Firstly, be true to yourself; authenticity has a knack of shining through. Think about hobbies, activities, or interests that may mirror the skills and traits relevant to the position or to Cracker Barrel's homey, community-oriented brand image. Perhaps you enjoy cooking for friends and family showing teamwork, or maybe gardening is your jam, reflecting patience and attention to detail. But remember, it's not just about 'what', but also 'why' – explaining why you love a particular hobby indicates your motivations, driving factors and can highlight your personality.
Grab your proverbial ladle, it's time to serve up an answer that's as wholesome, inviting, and genuine as Cracker Barrel's pancakes.
"Well, in my spare time I'm quite fond of exploring new recipes and cooking for my close ones. I believe it not only allows me to express my creativity but also helps me understand the nuances of good hospitality, much like Cracker Barrel's ethos. Sharing meals indeed fuels my passion for spreading warmth and building relationships, and I feel these values perfectly align with what 'serving up home-style' means at Cracker Barrel."
This question may seem straightforward, but it carries deeper implications about who you are as a potential employee. The hiring manager is keen to understand your problem-solving skills, your ability to empathize with others, and the lengths you'll go to ensure customer satisfaction. Cracker Barrel, after all, prides itself on family-like hospitality and excellent customer service. In posing this question, the interviewer is seeking real-world evidence of these traits.
There's an art to answering this question effectively. First, focus on a real situation that took place in a work context – it delivers an accurate picture of your on-job diligence. This isn't the moment to give a general recollection; be specific about the details. Who needed help and why? How did you step in? How did the situation ultimately resolve? Secondly, consider using the STAR technique (Situation, Task, Action, Result) in crafting your answer. It's a structured way to showcase your problem-solving process and its outcome. Finally, remember to stay positive, demonstrating empathy and kindness.
Now let's take these tips and weave them into a compelling anecdote that shows just how much you're willing to step up for others.
"Several months ago when I was working at a restaurant, a family came in for dinner. Unfortunately, they'd got lost on their way to the airport and missed their flight. The kids were restless, and the parents were visibly upset. My job was to take their dinner order, but I knew I could do more to turn around their night. I took it upon myself to make their meal an experience they'd remember in a positive light, indulging the kids with coloring supplies and extra crackers, and ensuring their orders were expedited swiftly. And while they dined, I used my break time to research the best ways to the airport and compile a simple guide for them, ensuring they wouldn't have the same problem on their rescheduled flight. They left the restaurant in high spirits, thanking me profusely. Their gratitude was a wonderful reminder of why I'm in the hospitality industry – to brighten customers' days in any way I can."
Could you describe your experience and comfort level with selling products and offering suggestions to customers?
Just as Cracker Barrel prides itself on creating a homely atmosphere in their establishments, they're looking for individuals who can personify this warmth and friendliness when interacting with their customers.
By asking this question, they're not just assessing your sales skills but also your interpersonal proficiency. They want to ensure you're comfortable with catering to the diverse needs of the Cracker Barrel clientele, recommending menu items or retail products, and providing an exceptional customer experience all in one.
When answering this question, it's crucial to share experiences that showcase your capacity for product knowledge, effective communication, and positive interaction. Highlight any experiences, even if not directly related to sales, that indicate your ability to understand customer needs, navigate their inquiries, and suggest viable solutions.
Remember, it's not just about showcasing your selling prowess. Let them see how much you invest in creating a personalized customer experience, mirroring the Cracker Barrel brand ethos. Prove that you're prepared to be not just a great salesperson, but a genuine, empathetic, and intuitive Cracker Barrel team member.
Now that you're equipped with some golden tips, let's shift gears towards an example response to this crucial question.
"I've always enjoyed helping people find what they're looking for, whether it was during my time at a book store or at a local farmer's market. I genuinely believe there's something satisfying about matching someone with a product that fits their needs. When it comes to patience, understanding and communicating with customers comfortably, I am pretty firm as I've interacted with diverse kinds of customers in the past. For example, I recall a customer at the book store who wasn't sure what they wanted. I spent some time understanding their preferences, recommending a book that they later told me they thoroughly enjoyed. I see a parallel between that and Cracker Barrel's aim to provide each guest with a personalized experience, be it through recommending a classic Southern dish or a unique retail product. I'm confident that my comfort level and experience in product suggestion and dealing with customers will help me contribute positively to the Cracker Barrel experience."
This intimidating question is actually a hidden opportunity to showcase your strengths in interpersonal communication and problem-solving.
Can you keep your composure when the going gets tough? Are you naturally empathetic and patient? Remember, Cracker Barrel is all about good old-fashioned Southern hospitality – they want to know you're the kind of person who can maintain that front, even when faced with a testy customer.
Prove to your interviewer that you are their ideal candidate by using real scenarios from your past experiences, situations where you've successfully defused tension and restored harmony. Aim to structure your answer using the STAR method: Situation, Task, Action, Result. Begin by setting the scene with a particular incident, move onto the task at hand, detail the steps you took, and finally, reveal the triumphant outcome.
But remember, it's not just about the happy ending. Stress the importance of understanding the customer's viewpoint, of validating their feelings, and ensuring any resolution aligns with the company policies.
Think of it like this – your answer should be akin to a well-rehearsed, finely tuned short story that paints you as a customer service superhero swooping in to save the day.
"When I worked at my previous restaurant, there was an incident where a customer came in extremely upset due to receiving a subpar meal. I patiently listened to his complaint to fully understand the situation (Situation). My role was to manage this delicate situation ensuring the customer's satisfaction while adhering to the restaurant's standards and policies (Task). I empathetically apologized to him, assuring him that we would address the issue, and immediately arranged for a meal replacement. To show our regret for the unfortunate experience, I offered a complimentary dessert for him and his party (Action). The customer left the restaurant pleased and thankful, vowing to dine with us again. This experience reinforced my belief that empathetic listening and proactive problem-solving can convert challenging situations into long-term customer loyalty (Result)."
Can you provide an example of how you have worked effectively as part of a team in a past role?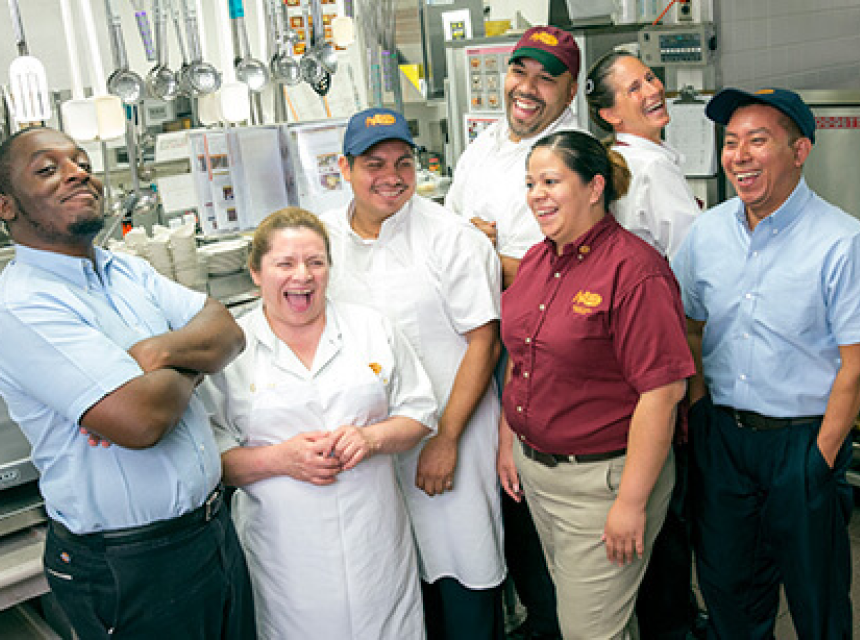 This question, while seemingly straightforward, is a crucial tool in the arsenal of the Cracker Barrel hiring manager. It's not just about determining whether you are a team player. They are interested in gauging your ability to collaborate, bring value to a group, and effectively manage group dynamics.
At Cracker Barrel, they believe in the power of teams coming together to deliver unforgettable guest experiences, and this question helps them identify if you will fit into their wholesome team-based culture.
To approach this question confidently, get strategic and thought-out. Start by reflecting on your past roles and identify an instance where your contribution significantly improved team performance or overcame a challenge. This could range from helping co-workers in busy shifts to brainstorming innovative approaches to improve service. Any anecdote that displays your team spirit, leadership, and adaptability will be valuable.
To be more effective in your storytelling, follow the STAR method (Situation, Task, Action, and Result). This logical flow helps you eloquently communicate what the situation was, what your task was, what action you took, and the result of your efforts.
Now, let's crack open a hearty example that will help you serve the perfect response!
"In my previous role as a server at a fast-paced restaurant, we once found ourselves severely short-staffed during a busy holiday weekend (the Situation). I was entrusted by my manager with the task of ensuring that service remained efficient, and our patrons continued to have a positive dining experience (the Task). I coordinated with my teammates and proposed a rotation system. This allowed us to manage our stations effectively while also helping out in other areas during peak times (the Action). As a result, despite the staffing challenge, we maintained our service standards and received positive feedback from the customers. This was one of my most fulfilling experiences as it truly signified the power of teamwork (the Result)."
Could you walk me through what your availability would be if you joined our team?
This question is aimed at understanding your commitment to the role, your flexibility, and how well you'll fit into the existing team schedule. The hiring manager wants to assess if you can handle the demands of the hospitality industry, which often involves irregular and weekend hours.
When answering this question, be open and transparent about your availability, but also flexible, showing that you understand and are prepared for the dynamic nature of working at Cracker Barrel.
Avoid being vague, even if you're truly open to anything. Be specific to show that you've genuinely considered this aspect of the job. Besides, if you have any constraints, this is the time to bring them up – honesty is always appreciated!
Keep in mind even if your availability doesn't align perfectly with their needs, showing them that you are willing to be flexible can often negate any initial scheduling conflicts.
Now, let's walk through the garden path from theory to application, illustrating exactly how, with the right words, you can confidently answer this question.
"As someone who truly values the customer service experience, I'm aware that this industry often entails working outside the traditional 9 to 5 schedule. I'm flexible and willing to work during peak hours, including evenings and weekends. With that said, I'm currently attending college classes on Tuesday afternoons, but I can more than compensate by working any other times during weekends and holidays. I believe that flexibility, paired with my enthusiasm for providing exceptional customer service, will make me a valuable addition to the Cracker Barrel team.'"
What qualities are most important to you in a work environment and team culture?
By asking this question, the interviewer aims to gauge whether your personal working style and values align with their team dynamics and internal culture. In other words, they want to see if you are fit for the Cracker Barrel family.
As you prepare your response, consider Cracker Barrel's commitment to maintaining a genuinely hospitable environment, not just for their customers, but also for their employees. Reflect on the values that resonate with you the most – is it respect, team effort, integrity, or perhaps dependable leadership?
Remember, there are no wrong answers, as long as they highlight your personality and work ethic. Authenticity is key here, as interviewers have a discerning eye for rehearsed or insincere responses.
Now, having digested these tips and insights, let's transform it into a response worthy of a nod from the hiring manager.
"When pondering on the qualities I value most in a work environment and team culture, these come to mind; camaraderie, mutual respect, and integrity. Having previously worked in the hospitality industry, I believe that a cooperative and congenial team atmosphere greatly enhances performance and customer satisfaction. For me, camaraderie extends beyond mere friendship; it involves a shared dedication to delivering an extraordinary customer experience. Mutual respect, on the other hand, implies recognizing and appreciating the value each team member brings, and integrity means working honestly and ethically, even when no one is looking."
How do you feel your skills and experience can contribute to our mission of Pleasing People?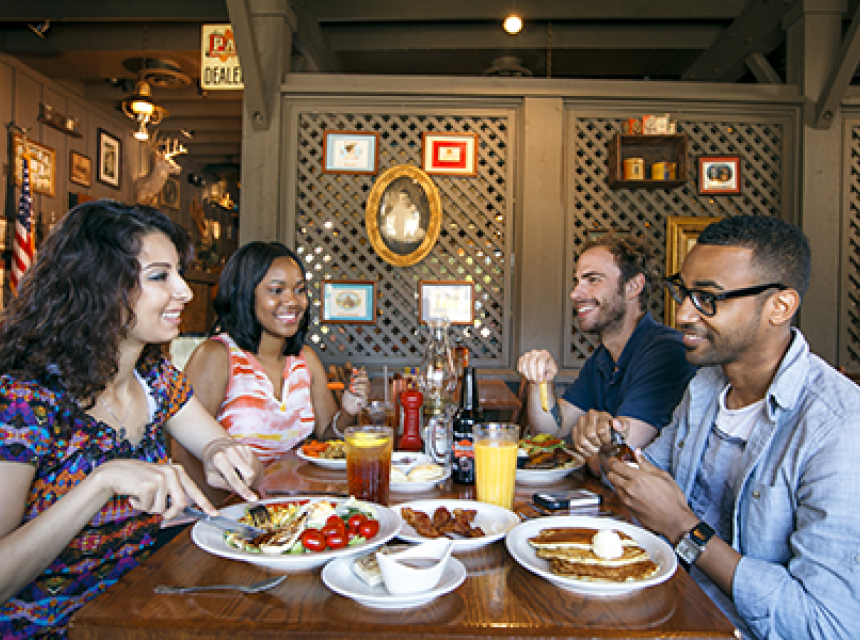 This question is your golden ticket to leaving a lasting impression on the interviewer. Remember, Cracker Barrel is not just looking for an employee who punches a time clock, but a team player who embodies their commitment to pleasing guests through hearty food and authentic hospitality. They're keen on understanding if your personal values echo their mission and whether you have the right attitude and skills to truly contribute to it.
When framing your answer, focus on your skills and experiences that directly or indirectly relate to customer satisfaction and hospitality. We recommend a two-fold approach. First, identify what Cracker Barrel values most; this could be something like team effectiveness, operational excellence, or warm engagement with guests. Second, link those values to your personal skills and experiences. Perhaps you've previously worked in a team-oriented environment and have a track record of collaborative successes. Or maybe you possess exceptional communication skills that have consistently helped you build fruitful relationships with customers. Including real-life examples such as these will ground your answer and convey your potential effectively.
Now, let's transition from the concept to the concrete, and bring it together with a compelling answer.
"Gazing upon my personal journey, I feel my skills and experiences are uncannily aligned with Cracker Barrel's mission of Pleasing People. From a skills standpoint, my excellent interpersonal and communication abilities are something that allow me to form meaningful connections with guests, enhancing their dining experience. Furthermore, my experience working in fast-paced, team-oriented environments has honed my collaboration skills, enabling me to contribute to a well-orchestrated dining service. Above all, my passion for hospitality has always driven me to go the extra mile in order to delight customers. Personally, I believe that there's magic in smiles you see when people feel genuinely cared for, and I am committed to being part of that process here at Cracker Barrel."
When the restaurant gets busy, how would you keep customer service fast while also being friendly and attentive?
This might appear to be a straightforward question, but it goes beyond gauging your multitasking abilities. They are scrutinizing your capacity to maintain a balance between quick service and customer satisfaction, your time-management skills, cool-headedness, and ability to thrive under stress.
Acing this question requires a blend of practicality and tact. Begin by affirming your understanding of the importance of both speed and superior customer service. Express your ability to prioritize tasks and maintain a keen eye for details even during peak hours. Discuss your knack for multi-tasking, perhaps by sharing relatable experiences if applicable.
Don't forget to show your patience and your proclivity to stay calm under pressure. Reassure them of your ability to maintain poise and politeness amidst the hurly-burly of a bustling restaurant.
Let's now switch gears and dive into a sample reply that combines all these pieces into one wholesome answer.
"If the restaurant gets busy, my primary goal would be to maintain a seamless balance between swift and efficient service and customer satisfaction. I fully comprehend the importance of quick service in a restaurant setting, especially during peak hours. In such situations, I believe strong multi-tasking abilities and prioritization are paramount, ensuring that no customer is left waiting unnecessarily. Therefore, I'd swiftly attend to each customer's needs while not compromising on their dining experience or friendly conversation. My experience in fast-paced environments has taught me to handle pressure with grace, maintaining my composure and friendly demeanor even during the most hectic shifts. I strongly believe maintaining this balance not only enhances customer satisfaction but also contributes significantly to the overall ambiance of the restaurant."
By asking this, the hiring manager wants a deeper understanding of your problem-solving skills, resilience, adaptability and how you perform under pressure. They also aim to assess if your approach aligns with Cracker Barrel's high standards of customer service, teamwork, and efficiency, something the company holds close to its heart.
We recommend you approach this question using the STAR method – an acronym for Situation, Task, Action, Result. Begin with describing the situation, outlining the difficult circumstance you encountered. Next, share the specific tasks or responsibilities you had during this time. Now discuss the action:- what steps did you take to resolve the issue? Lastly, elaborate on the result – the outcomes of your actions and what you learned from the experience.
Choose a story that illustrates your willingness to take initiative, collaborate with others and put the customer first. A situation involving juggling multiple tasks, handling a difficult customer or resolving a team conflict could work perfectly.
Now that you're armed with these insights, let's move to the fun part – showing you how it's done.
"Once, during a particularly busy holiday season at my previous restaurant job, we were understaffed and the orders were pouring in. As a server, my main task was to ensure quick and efficient service. I noticed that the kitchen staff was overwhelmed and our service was slowing down dramatically. Taking action, I took the initiative to expedite and coordinate the food orders. I worked closely with both the kitchen staff and the other servers to ensure that the right orders got to the right tables as quickly as possible. As a result, we managed to serve all our customers in good time and even received compliments for our resilience during a hectic period. This experience taught me the true importance of teamwork and flexibility, and I believe these are skills I can bring to my role at Cracker Barrel."
Where do you see yourself professionally in the next 5 years and how will this role at Cracker Barrel help you get there?
When the interviewer at Cracker Barrel poses this question, it might seem like they're playing a round of fortune-telling. However, the real intent behind the inquiry is far more practical. They are looking to assess your ambition, long-term commitment, and sense of direction in your career path. Plus, they're keen to gauge whether you envision a future with Cracker Barrel and how this role aligns perfectly with your professional goals.
Firstly, always remember that honesty is crucial. Now, before you unveil your five-year plan to them, make sure to conduct an introspective self-analysis. Try to identify precisely what trajectory you want your career to take and how the role at Cracker Barrel can potentially facilitate that. Emphasize the skills you intend to develop or enhance. We recommend showcasing an understanding of Cracker Barrel's business structure, culture, and growth opportunities to illustrate how they dovetail with your ambitions. Yet, be cautious not to make your aspirations appear so lofty that they might detract from your commitment to the role you're interviewing for.
Now that you're equipped with the playbook strategy let's transform those thoughts into a compelling, narrative.
"In the next 5 years, I see myself assuming a leadership role in the culinary and hospitality industry, where I can guide and motivate a team towards excellence. This role in Cracker Barrel is fundamental for that vision. Given the company's emphasis on authentic home-cooked food, genuine Southern hospitality, and the growth opportunities available, I am excited about the prospect of learning and growing in this environment. I am confident that the practical experience and diverse challenges this role presents will be instrumental in shaping me as a well-rounded professional, paving my path towards my professional aspirations."
When are you available to start working at Cracker Barrel if we extend a job offer?
The hiring manager is not attempting to trap you; rather they are assessing your preparedness, your flexibility, and your commitment to join their team at the soonest. They also want to understand if you are respectful enough to fulfill your notice period obligations at your current job (if you have one).
The motive behind this question is straightforward; Cracker Barrel runs on a time-sensitive, fast-paced environment where getting the right people at the right place at the right time is quintessential.
Here's our special secret sauce recipe for answering this critical question. Be honest about your current work obligations, notice periods, and any other personal commitments that may delay your start date. Translucent honesty is a trait highly valued in the restaurant industry (or any industry for that matter!). Make it abundantly clear you're excited about the opportunity and are eager to jump on board.
However, never give the impression of abandoning your current employer unceremoniously, as it reflects poorly on your professional integrity. Or if you're currently uncommitted and ready to start immediately, don't hesitate to voice it. Balancing your availability against respect for your existing commitments is key in impressing them.
Now, let's bridge the gap from theory to practice, a leap that transforms a good interview into a successful one!
"Should Cracker Barrel extend a job offer, I would be motivated to start as soon as possible. Since I believe in fulfilling my professional responsibilities with integrity, I would need to hand in a two-week notice at my current organization. However, my commitment to making a smooth transition into the Cracker Barrel team is undeniable. I am excited about the possibility of contributing to the vibrant atmosphere and looking forward to creating a delightful experience for the patrons."
You've probably heard it before – that classic interview question that's almost legendary. Yes, it may send a shudder down your spine, make you feel like you're on the judgement hot seat. But fear not, dear friend!
They're essentially looking to dive into your problem-solving abilities and resilience, both crucial assets for thriving in a lively place like Cracker Barrel. This is your perfect chance to underline your ability to keep calm under pressure while still ensuring top-quality service.
Now, how do you nail this answer? It's all about delving into your past jobs and experiences, bringing forth that one striking instance where you kept your cool under pressure. Given the nature of the work at Cracker Barrel, anything related to customer service or multitasking in a fast-paced environment could be a win. The details are your secret weapon. Walk them through the scenario, your actions, and the ultimate positive outcome. Keep the handy STAR method – Situation, Task, Action, Result – in your arsenal for a comprehensive yet clear answer.
"In my previous role as a server at a busy restaurant, there was an evening when we were short-staffed and had to cater to a large movie crew that popped in unexpectedly. My responsibilities not only included taking care of my usual section but also assisting other overwhelmed teammates. It was extremely hectic. However, I took a deep breath, prioritised tasks, and stayed focused. I coordinated with the kitchen staff to ensure order accuracy, worked with other servers to cover all areas, and kept my communication clear and effective. As a result, despite being under tremendous pressure, we were able to provide prompt service and every guest left satisfied. That night, we received generous tips and commendation on our teamwork, and I learned that I truly thrive under challenging situations."
What would you say are some of your biggest strengths and weaknesses?
Say 'hello' to the biggest hurdle of all interviews, the infamous strengths and weaknesses question.
Like a tantalizing bowl of Chicken n' Dumplin, this question is much more layered than it appears to be. The hiring manager is trying to gauge your self-awareness, honesty, and ability to improve. They want to know if you can fit into the Cracker Barrel culture of warm welcomes and rooted hospitality, while still steadily developing your potential.
Given the strength of the Cracker Barrel brand, there's a temptation to decorate your responses and bolster your strengths. But remember, honesty is paramount here. For strengths, think about the core requirements of the job you're applying for, then select one or two that truly apply to you. For example, if you're interviewing for a role where customer interaction is a key component, you might talk about your excellent communication or problem-solving skills.
As for weaknesses, it's important to share something real but ensure it's not a deal breaker for the role. The best option is to pick a weakness that you're already working on improving, which communicates your commitment to personal growth.
Now, turn the corner, it's time for the big reveal!
"Well, one of my major strengths is my ability to connect with people. I've always been a people-person and I thrive in environments where I get to communicate and interact with different individuals. This was particularly beneficial in my last job, where I had to assist customers with their needs. As for my weaknesses, I sometimes find it hard to say 'no' and end up taking on more tasks than I can handle. However, I've been attending time management workshops and have been learning how to balance my workload more effectively. I believe a role at Cracker Barrel would be an ideal next step for me where I can contribute positively with my people-skills and simultaneously work on improving."
If you had to choose one word to describe yourself, what would it be and why?
A harmless question on the surface, but packed with potential landmines, this question isn't about catching you off guard as much as it is about unmasking your uniqueness. The hiring manager is looking for a glimpse into your character, a lens to view how you perceive yourself, your values, and if these align with the values of Cracker Barrel: quality, integrity, respect for others, and a positive outlook.
Our advice to navigate this tricky question begins by focusing on relevance. Choose a term that embodies your professional persona, while ensuring the chosen descriptor is relatable to the role you're vying for. After all, there's a vast difference in responsibilities between a short-order cook and an administrative manager.
To finesse your answer, consider the values and key attributes that resonate with the Cracker Barrel brand – the hallmark of Southern hospitality, fostering a sense of community, and cultivating a high-energy, positive environment. Balance this with an authentic presentation of yourself, ensuring to project sincerity, as authenticity often resonates more loudly than the 'right' answer.
Weaving this expert advice together, let's plant our feet firmly on ground zero and take a leap into crafting an example response.
"If I have to choose one word to describe myself, I would say I am 'relentless.' This isn't just a label I've attached to myself. It's a principle I live by, whether it's perfecting a recipe till I get it just right, overcoming challenging restaurant scenarios, or continuously striving for excellence in my work. Being relentless means not giving up when things get tough, but taking a break, reassessing, and coming back with a fresh perspective. It's a quality I believe fits well with the Cracker Barrel culture of driving quality service and going the extra mile to create memorable experiences for our guests."
What appeals to you most about working in Cracker Barrel's lively, fast-paced restaurant environment?
This seemingly simple question carries more weight than one might initially assume. In asking this, your interviewer isn't just gauging your interest in Cracker Barrel, but they are assessing your ability to thrive in a bustling and vibrant restaurant environment. They're keen on understanding your motivation, eagerness, and how you can contribute positively to the company's dynamic work culture.
To nail your response, think about your personal strengths and interests and how they can correlate with the energetic and high-speed environment of Cracker Barrel. Remember, authenticity is essential here. Look beyond the surface-level advantages, such as the fast pace keeping you on your toes, and delve deeper.
Consider elements like the joy of connecting with a diverse clientele, the satisfaction derived from teamwork, or the fulfillment of delivering a heartwarming dining experience. Speak from personal experience and passion to underline why you think you'd thrive in such an environment.
Now, let's shift gears and dabble in an example response to get you inspired.
"What excites me most about working in a lively, fast-paced restaurant like Cracker Barrel is the people. I've always enjoyed the challenges of multi-tasking, and in my previous role as a server, I thrived in coordinated team efforts to meet the rush. Here at Cracker, that energy seems to be amplified. I find it thrilling to interact with a wide variety of customers, each with a unique story. Secondly, I believe that Cracker Barrel's emphasis on delivering an authentic, homely experience aligns perfectly with my passion for ensuring that every customer I interact with, leaves with a smile on their face. The vibrancy of the workplace, coupled with the satisfaction of providing superb customer service, is what appeals most to me about working at Cracker Barrel".
What are you most looking forward to in this role with Cracker Barrel?
While it might sound a little intimidating, there's no need for pre-interview jitters. We've got your back. This question is simply a tool for the hiring manager to get a glimpse into your motivations for seeking to join their team and to check if your aspirations genuinely align with what they bring to the table.
When responding to this question, it's crucial to have thoroughly researched the company and the specific role for which you are applying. This will empower you to form an authentic and compelling answer that aligns with Cracker Barrel's values and mission.
Focus on the unique aspects of the role that genuinely excite you. This could be anything from helping create a warm and inviting atmosphere for customers, to the prospect of personal growth in the fast-paced and challenging environment Cracker Barrel offers. Ensure that your response reflects positivity, eagerness, and dedication to contribute to the success of the restaurant.
Now you've got the elements, let's cook up an incredible response that will leave a mouthwatering impression!
"What I'm most looking forward to in this role with Cracker Barrel is the opportunity to be a part of a family-like community that is committed to providing excellent service to guests. I'm excited about the ability to put my skills to practical use, especially in creating a warm and inviting atmosphere for customers. I appreciate how the company values its employees and provides room for growth and training. Moreover, I find the fast-paced environment and the challenge it presents to be very appealing. I believe working here will push me to constantly better my skills. Combined with my passion for top-rated customer service, I believe there's value I can add to the Cracker Barrel brand."
Tell me about a time when you received feedback from a manager or coworker. How did you respond?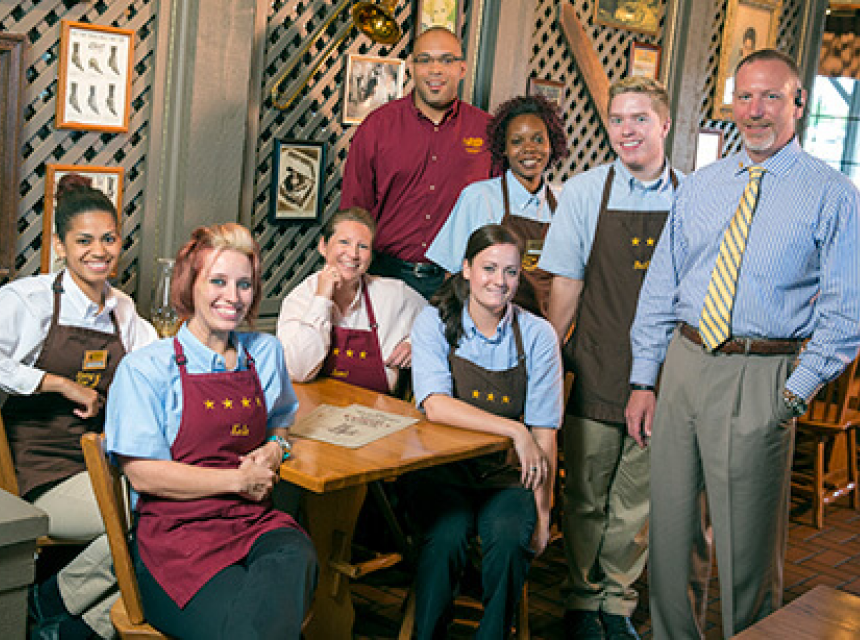 Trust us, this question is not as low-key as it sounds but rather a sharp tool interviewers wield to peel back the layers of your personality. It's a look into your ability to grow from criticism, engage positively with your team, and adjust yourself to different personalities and challenging situations.
Here's how you can nail this question.
Begin by fishing out an instance from your memory lane where you received feedback and managed to sprout a positive outcome as a result. The goal here is to highlight how maturely you handle feedback and your commitment to learning and self-improvement.
Articulate your story around the feedback you received, how it hit you, and the changes you made based on it, proving that you actually tweaked your approach in response.
Use the 'STAR' technique to frame your response – setting the Scene, identifying your Task, revealing your Action, and rounding it off with the Result.
Words have painted the picture, now let's step into it and see it come alive with a concrete example.
"In the early stages of my job at a previous restaurant, one of my managers candidly communicated to me that I needed to speed up my service during rush hours. I was initially disheartened but soon recognized it was an area I could improve in. The next time I was on duty, I tried a new approach – I started grouping related tasks together to increase my efficiency. For example, I began cleaning tables while patrons were waiting for their takeout orders, instead of doing it afterwards. Over time, my manager noticed the improvement and even complimented me. This experience taught me to perceive feedback not as criticism but as an opportunity for professional growth."
Describe a time you had to overcome a conflict with a coworker. What steps did you take to resolve the issue professionally?
This is not a question aimed at digging for your workplace dramas. Rather, the interviewer is keen on understanding your problem-solving skills, your ability to handle difficult interpersonal situations, and your capacity to maintain a positive and productive work environment.
To tackle this question, we suggest you adopt the STAR method – a structured approach to answering behavioral interview questions by discussing the specific Situation, Task, Action, and Result of the story you're telling.
Choose a real example that shows your diplomatic skills at their best. Use clear, concise language and be honest yet diplomatic about the situation. Focus on the positive actions you took and how it led to a resolution.
Remember, they are interested in your conflict resolution skills so give them a well-rounded picture of the situation and demonstrate how you dealt with it efficiently.
As the old adage goes, "Actions speak louder than words," and now it's time for your actions to do the talking in this Cracker Barrel interview.
"At my previous job, I had a moment where our newly recruited pastry chef and I had a misunderstanding over the preparation of a new dessert item for the menu. The situation (S) was tense, yes, but I focused on the task (T), which was to ensure quality food and prevent delays. I (A) approached the coworker after the shift, calmly explained my point of view, listened to his perspective, and suggested a dry run to check the best approach. We agreed to combine our methods, which not only led to an improved recipe, but also strengthened our teamwork. The result (R) was not only a sumptuous new dessert on our menu that became an instant hit, but a stronger, more cooperative team whose members now understood the value of open communication and collaboration."
Could you give me an example of a time when you demonstrated leadership skills?
At first glance, this might seem like an intimidating question, but it's really an opportunity for you to showcase your ability to step up, take control, and make solid decisions in the workplace. The Cracker Barrel interviewer isn't looking for another team member here—they're looking for a potential leader.
So, how do you build an answer that reflects your leadership skills in the most authentic way? Detail the situation that required leadership, define your tasks and responsibilities at that time, describe the actual actions you took employing your leadership skills, and explain the final results of your efforts.
Make sure to emphasize the impact of your decisions and actions, and don't forget, a leadership role doesn't always mean being in charge; it may also involve being a significant influencer in a team setting.
Now, let's make it all reel with a pinch of reality.
"I was working in a previous position in a restaurant where we had an unexpected rush on a day we were understaffed. As the senior most server on duty, the task fell to me to prevent the dropping service levels. I marshaled the team present, redistributing work, stepping into roles I don't usually fill, ensuring everyone knew what they were doing, and kept the communication lines open. Despite the challenging situation, our team managed to serve every customer and maintain our standard of service. Though it was demanding, the experience taught me the true value of adaptability and effective communication in teamwork, often taking the lead to inspire my colleagues in uncertain times."
Part of being a valued team member is showing up when scheduled. Do you have dependable transportation to get to work on time?
On the surface, it seems like a straightforward query. Just a quick check if you own a vehicle or live nearby, right? Well, think again!
There's so much more brewing underneath this simple question. The interviewer isn't just asking about your method of commute, they're diving deeper to understand your sense of commitment, punctuality, and time-management. Especially in customer-facing hospitality roles at Cracker Barrel, showing up on time speaks volumes about your dedication.
To prepare a befitting response, focus not just on your transportation, but also on your track record of being dependable and punctual. Bring your previous experience into play, highlighting instances where you proved your reliability. Talk about your commute plans, giving an assurance that you've thought it through.
Now, remember, honesty is important. If your transportation is sometimes unreliable, discuss a backup plan you have in place. This shows problem-solving skills.
If you have zero issues with transportation, confidently state so. Reinforce your commitment for punctuality and reliability – these are high on the priority list for a role at Cracker Barrel.
Are you ready to take the wheel and navigate this question with finesse?
"Absolutely, I have a reliable means of transportation. I've been driving my own vehicle for several years and I keep it well-maintained to avoid any unexpected issues. Plus, the Cracker Barrel location is just a 20-minute drive from my home, which makes commuting easy. In my previous job, I was commended for my punctuality, because, in my opinion, being on time is a fundamental mark of reliability. In the rare event of a vehicle issue, I've a backup plan in place. I'm committed to fulfilling my responsibilities, and I understand that being a valued team member starts with showing up when scheduled."
Questions to Ask the Interviewer in Cracker Barrel Interview
When the Cracker Barrel interviewer asks you if you have any questions for them, feel empowered, not intimidated. It's your spotlight to shine and demonstrate that you're the right candidate for them.
They are trying to gauge a few key things about you. Firstly, they want to see if you've done your homework and truly know what Cracker Barrel is about. Secondly, they're testing your curiosity and enthusiasm about the role – a lack of queries might imply disinterest. Lastly, they want to understand if you're a forward thinker, someone who is looking at the bigger picture and not just today's job.
By asking the right questions, you can highlight your knowledge about the brand, express your eagerness to be part of them, or simply outline your forward-thinking abilities.
Now, let's uncover the questions that can help you shine during your Cracker Barrel interview. The questions range from clarifying specifics about the job role, understanding the company culture, to envisioning your professional growth within Cracker Barrel.
Could you tell me more about the day-to-day responsibilities of this position?
How do you describe the characteristics of someone who would excel in this role?
What are the biggest challenges that someone in this position would face?
What's the typical career path for someone in this role?
How would you describe the company culture here?
How do you evaluate success within this position?
How does Cracker Barrel support the professional development of its employees?
How is feedback given to employees here?
What's the most important thing I could contribute in the first 90 days?
How has Cracker Barrel evolved over the last few years?
Can you tell me about the team I'll be working with?
What distinguishes Cracker Barrel from its competitors from an employee perspective?
How does Cracker Barrel encourage and foster innovation within the company?
What do you enjoy most about working here?
Could you tell me about any recent positive changes that have taken place in the company?
What is the company's approach to diversity and inclusion?
What changes or improvements do you hope the new hire will bring to this position?
What is the company's policy on continuous education or industry certifications?
What are the next steps in the interview process?
These questions give the interviewer a good impression of your thoughtfulness, readiness, and overall commitment. Remember, each question should be open-ended, intended to start a dialogue, and not just a mere question-answer session.
Cracker Barrel Hiring Process
Here's what to expect in Cracker Barrel's hiring process:
The process starts with applying online or in-person with a resume. Within 1-2 weeks, you may get a call back to schedule an initial interview.
This first interview takes place right at the Cracker Barrel location, usually in an empty dining room or at a table. It will be with one manager and last around 5-30 minutes. Questions will cover your availability, experience, customer service skills and general get-to-know-you introductory questions.
If all goes well, you may immediately move onto a second 15-30 minute interview with another manager or general manager the same day. You can expect similar experience and availability questions. This gives you a chance to connect with more than one potential boss.
After the first or second interview, some applicants are hired right on the spot! Others may wait 1-2 weeks for a call back with the final hiring decision.
If you get the job, there will still be an orientation, paperwork, drug testing and online training to complete before starting work. The entire training process can take 1-2 months.
When interviewing, keep in mind that open availability, especially for nights and weekends, is key. Prior experience will be helpful but is not required for most positions.
Cracker Barrel Interview Tips
When you walk into your Cracker Barrel interview, be ready to chat openly and honestly about your skills. Show them you care about customers and teamwork – that's what they want to see. Don't stress if you don't have a ton of experience; they're eager to train people with the right attitude. Just be yourself, smile, and talk positively about your availability. Let your friendliness shine through. They want people who fit their family-style culture.
What to Wear to Cracker Barrel Interview
Stepping into a job interview can feel a lot like stepping into the spotlight. Your skills, experiences, and qualifications are on display. But just as important as what you say is what you wear. After all, your attire is your first impression. It's like a silent introduction before you've even uttered a word. So, what do you wear to a Cracker Barrel interview? Let's unlock this sartorial puzzle together.
Here's a secret to acing any interview – dress in a manner that reflects the company's culture and aligns with its dress code. To put it simply, you want to mirror the organization's aesthetic in your choice of attire. This shows the hiring manager that you've done your research and that you can easily fit into the company's ethos.
The dress code at Cracker Barrel consists of a color-specific Oxford shirt for servers and kitchen staff, alongside ankle-length pants in navy blue, black, or khaki. Shoes must be non-slip, black, and close-toed. The attire is complemented with black/grey/ white socks. Employees must keep their hair of natural color, held up, and without flashy accessories. Earrings can be small hoops or gauges, and visible tattoos on arms and hands are acceptable. Jewelry can include one ring per hand and permissible bracelets or watches.
Now, let's translate this dress code into potential interview outfits, tailored to the role you're applying for.
If you're applying for a Server, Cook, or To-Go Hospitality role, your outfit should echo the casual or business casual vibe of the Cracker Barrel uniform. Consider pairing a neat, Oxford shirt (pick a color that mirrors the company's color-specific preference) with black, navy blue, or khaki pants. Remember to choose close-toed, non-slip shoes to symbolize your readiness to jump into the role. A wristwatch or a modest bracelet could be a subtle nod to the company's jewelry policy.
For aspiring Restaurant Managers and Retail Managers, your best bet is business casual. This could be a combination of a crisp, button-down shirt and dress pants, or perhaps a stylish blouse and a midi skirt for the ladies. The key is to project a sense of authority and professionalism while maintaining the casual comfort that Cracker Barrel embodies.
As for Corporate Office positions, business formal attire is your go-to style. A well-tailored suit, be it a skirt suit or a pantsuit, paired with a neat blouse or shirt, will convey the right message. Remember, your choice of attire should reflect the gravitas and formality of a corporate environment, while still aligning with the Cracker Barrel aesthetic.
Conclusion
Now that you're aware of the most frequently asked interview questions at Cracker Barrel and their well-thought-out responses, it's time to harness the power these insights give you and stride into your interview room with the poise of someone who knows they've done the groundwork. This advantage is yours – seize it.
Still, it's essential to keep your options broad and not equate one successful interview to having the job in the bag. It's always wise to keep the wheels of job applications turning. Look into similar businesses like Applebee's, Denny's, IHOP, Chili's, Olive Garden, Red Lobster, Outback Steakhouse, and Waffle House. They offer an environment akin to Cracker Barrel's, and your carefully curated skill set will be valuable there.
Like a seasoned chess player, always be thinking a few moves ahead. Your dedication and enthusiasm need to be apparent not just in any single interview but in your broader approach to finding the right opportunity in the varied landscape of the hospitality industry. You're ready, you're capable – now it's time to show it!