26 Dunkin' Interview Questions (With Standout Answers)
The moment you get a call from Dunkin' inviting you for an interview, excitement surges through your veins. After pouring through numerous interview preparation guides and perfecting your resume for months, your hard work is finally paying off. However, you know that the real challenge is yet to come. While being passionate and enthusiastic will take you far, walking into that interrogation room unprepared can shatter your hopes in minutes.
This is your chance, the opportunity you have been waiting for. Don't let lack of preparation steal this moment away from you. The list of commonly asked interview questions by Dunkin' provided in this blog post, along with detailed sample answers, can be your secret weapon to ace that life-changing interview. The answers have been crafted by interview experts to make a stellar impression and increase your chances of getting hired.
Imagine the sense of accomplishment you will feel when you walk out of that interview knowing you won over the interviewer with your well-researched and thoughtful responses. You made a meaningful connection and demonstrated your ability to thrive in their team. While others may stumble on the simplest of questions, you will be ready to tackle any curveball they throw your way with confidence and ease.
This blog post can transform an anxiety-inducing interview into an opportunity for you to shine. Are you ready to gain a competitive edge and outclass other candidates vying for the same role? Dive in to discover the key to unlocking your dream career at Dunkin'. Success and a brighter future await you!
Dunkin' Company Information
Committing some essential facts about Dunkin' to memory will serve you well in your upcoming interview. Equipping yourself with this knowledge will allow you to handle research-based questions with confidence and showcase your enthusiasm for the company.
| | |
| --- | --- |
| Trade Name | Dunkin' |
| Type | Baked Goods and Coffee Chain |
| Founded | 1950 |
| Founder | Bill Rosenberg |
| Headquarters | Canton, Massachusetts, United States |
| Menu | Donuts, Coffee, Teas, Frozen Drinks, Sandwiches, Snacks, Wraps, Bagels, Muffins |
| Signature Items | Munchkins Donut Hole Treats, Coolatta |
| Core Values | Daily Delight, ​​​​​Trusted Wingman, Always Fun, Community Minded, Forever Running |
| Website | www.dunkindonuts.com |
| Competitors | Starbucks, Krispy Kreme, Tim Hortons, JCO |
Additional facts:
Founded in 1948 by William Rosenberg, this Quincy, Massachusetts establishment would later transform into the Dunkin' we know today.
Dunkin' was originally called Open Kettle. An architect, inspired by the tradition of dunking donuts in coffee, is rumored to have suggested the name change from Open Kettle to Dunkin' Donuts.
The evolution of the brand name was intentional. As Dunkin' sought to become an all-day destination, the name changed from Dunkin' Donuts to simply Dunkin' in 2019.
Ownership of Dunkin' has crossed international waters: briefly owned by British conglomerate Allied-Lyons, it later became part of French-based Pernod Ricard's portfolio.
A family rivalry emerged when Dunkin's founder's brother-in-law created its competitor, Mister Donut, which has since become Japan's largest donut chain.
The Dunkin' Brands family includes subsidiaries such as Dunkin', Baskin-Robbins, and Mister Donut.
An impressive variety of options awaits Dunkin' customers, with over 15,000 ways to order their hot and iced coffee. Dunkin' sells about 2 billion cups of coffee globally each year.
The charmingly named Munchkins, Dunkin's donut holes, pay homage to the Wizard of Oz characters.
Freshness is a priority at Dunkin', with a new pot of coffee brewed every 18 minutes.
A trip down memory lane: at the inception of Dunkin', a cup of coffee cost a mere 10 cents, while a donut was priced at just five cents.
Dunkin's commitment to quality is evidenced by their team of experts who taste-test approximately 200 cups of coffee daily.
Capitalizing on the Cronut craze, Dunkin' launched its own croissant-donut pastry, which became a permanent menu item due to its immense popularity.
South Korea has embraced Dunkin', where it is considered a hot spot and offers unique menu items like black rice doughnuts and bubble tea lattes.
A testament to the power of their beverages, approximately 60% of Dunkin's sales come from drinks, with coffee as the main contributor.
America's heart belongs to Dunkin', voted as the nation's favorite coffee chain in a Harris Poll survey.
The DD Perks app offers convenience and rewards, transforming the Dunkin' experience for customers.
A mysterious, exclusive Dunkin' Black Card exists for select loyal fans and celebrities.
Almost everything on Dunkin's menu is customizable, catering to individual preferences.
Dunkin' flourishes in NYC, with 600+ stores catering to the city's coffee aficionados.
Dunkin' Mission Statement
We strive to keep you at your best, and we remain loyal to you, your tastes and your time.
Dunkin' Interview Questions
We'd love to get to know you better! Could you please tell us a little bit about yourself and your background?
This is a common interview question used to get a sense of who you are beyond your resume. The interviewer wants to see your personality, values, goals, and enthusiasm for the company shine through.
This is your chance to shine—share your passions, strengths, and enthusiasm for all things doughnuts and coffee.
With the right preparation, you'll be ready to confidently share your story.
"Ever since I was a kid, I've had an addiction to Dunkin's delicious coffee and treats. My ideal Sunday morning involves a cup of Dunkin's original blend, a Boston Kreme donut, and the crossword puzzle.
My passion for customer service started early too. I worked summers in high school as a barista at my local coffee shop. I loved fueling up my regulars, learning their orders, and making personal connections.
Dunkin' is the perfect place for me. Your focus on community, hard work, and growth matches my own values perfectly. I want to start my career here, learn from the best in the business, and work my way up to leading customer experience. I already have a few ideas for new initiatives to surprise and delight your guests!
I believe in the power of a fresh, positive attitude, a determination to get the job done right, and a constant drive to improve. If selected for this role, I'll pour my heart and soul into delivering an unbeatable experience for every Dunkin' guest. I hope we'll be able to build many new memories together over boxes of Munchkins and pots of coffee for years to come!"
Why do you want to work for Dunkin'?
This is your chance to prove your enthusiasm for the brand and show you're the perfect culture fit.
Do your homework. Dunkin's story began with one man's dream to bring people an affordable, high-quality cup of coffee. Today, Dunkin' is fueled by the goal of enriching people's lives by delivering an unbeatable coffee experience. Dig into Dunkin's origins, values, and mission to find what sparks your passion.
When they ask why Dunkin', be ready with an answer like this:
"From my first sip of Dunkin's coffee, I was hooked. There's an energy and optimism at Dunkin' that is downright infectious. Dunkin' strives to brighten people's days and fuel their go-getter spirit. That resonates with me deeply.
I'm a people person through and through. My goal is to deliver an experience so positive, your customers leave with a smile and keep coming back. I want to help create that welcoming atmosphere at Dunkin' where everyone feels valued and supported.
Dunkin's commitment to community and pushing the limits of potential inspire me. I would be thrilled at the chance to start my career with a company that is redefining what it means to run on Dunkin'."
This question is your chance to make the interviewer's mouth water and prove your passion for the brand. Do your homework and choose a favorite menu item you crave for sensory delight. Describe it with vibrant details to bring your answer to life.
With the right prep, you'll ace this question and show you're perfect for the job.
"My perfect Dunkin' treat is the Vanilla Bean Coolatta. The moment I walk into a Dunkin Donuts, the sweet, mellow fragrance of vanilla and coffee envelops me with a sense of comfort and happiness. When I take that first sip of the thick, icy Coolatta, rich vanilla flavor dances across my taste buds. As the Coolatta slides down my throat, I feel an instant jolt of refreshment and energy. Dunkin' has mastered the art of turning simple ingredients into a blissful experience with their coolattas. Whenever I need a pick-me-up or want to reward myself, a Dunkin' vanilla bean Coolatta is my indulgence of choice."
If you had to choose 3 words to describe the Dunkin' brand, what would they be?
The Dunkin' interviewer is trying to get a sense of how deeply you understand their brand. This question is your chance to demonstrate that you've done your research and can effectively articulate Dunkin's key qualities.
Think about what sets Dunkin' apart. What makes you choose Dunkin' over the competition? Focus on themes like high quality at a low cost, convenience, and customer experience. With the right preparation, you'll nail this question and impress your interviewer.
Ready for an example answer? Here we go…
"If I had to describe the Dunkin' brand in 3 words, I would say: quality, convenience, and value. Dunkin' is the place where people can get a fantastic cup of coffee and a delicious donut or breakfast sandwich without breaking the bank. No matter how busy your morning is, Dunkin' has your back – they're open early and the line moves fast.
But Dunkin' is about more than just low cost and speed. It's about the familiar smiles you see each morning, the lively conversations with other regulars, and the overall feeling of belonging. Dunkin' is a community gathering place and an integral part of people's daily routines. That's why customers are so fiercely loyal. Dunkin' offers quality, value, and convenience, wrapped in a sense of community that keeps people coming back day after day."
At Dunkin', our crew is our most valuable asset. How would you contribute to fostering an enthusiastic, collaborative team environment?
This question is the interviewer's secret sauce for finding someone who will inspire customers and coworkers alike. To nail this question, show your passion for rallying a team and cultivating joy. Share examples that highlight your motivation, communication skills, and spunk.
With the right attitude, you've got this!
"Every day at Dunkin' would be a new opportunity to spread positivity and bring my coworkers together. I thrive on building real connections with people and would make it my mission to learn what motivates each member of the crew. If I saw a coworker go above and beyond, I'd shoot them an appreciative text to give kudos where deserved.
To build team spirit, I might suggest 'Coffee Tastings of the World' on Fridays, where we sample and chat about different Dunkin' brews. It's the perfect blend of learning and fun!
For me, success starts with happy, engaged employees. An enthusiastic crew of coffee enthusiasts would make customers feel welcomed and inspired. I aspire to be a part of the Dunkin' team that delivers heartfelt service and memorable experiences, one cup of coffee at a time!"
Tell us about a time you worked with a team to overcome an obstacle or challenge. How did teamwork help make it happen?
Here's the deal: They want to see you're the kind of person who can jump in and get the job done when things get chaotic. Show them you've got real-world experience pulling together with a team to save the day.
Check out this example:
"One morning at my last job, we arrived to find our espresso machine completely flooded—and the repair guy was backed up for days. My manager freaked, knowing how much our customers depended on their morning lattes and cappuccinos. She asked me and a couple coworkers if we could come in early and try to MacGyver the thing back to life.
We rolled up our sleeves, cranked up the jams, and after a lot of troubleshooting and coffee-soaked trial and error, we got that espresso machine purring again just in time for the doors to open. The look on our manager's face—and the cheers from our first customers—made all the effort worthwhile.
I love tackling challenges as part of a team. There's a kind of energy that comes from uniting with your coworkers against a common obstacle. By keeping things fun and lighthearted, communicating clearly, and dividing up the work in a smart way, we were able to achieve something together that seemed impossible at first. And, of course, saving the day made us all heroes to our customers and manager!"
Describe your communication style when interacting with coworkers. How would you communicate in a fast-paced, dynamic work environment like ours?
As a Dunkin' candidate, effective communication is your secret sauce to thrive in their high-octane work environment. This question is the interviewer's way of assessing if you have the right ingredients.
To nail this question, cook up an answer highlighting your ability to collaborate, motivate teams, resolve issues on the fly, and adapt your style to any situation. Dunkin' wants someone who can handle the heat!
With that in mind, here's an example answer served up just right:
"My communication style is a perfect blend of enthusiasm, collaboration, and adaptability – packed with flavor! For example, with colleagues, I make an effort to actively listen to understand their perspectives and concerns. I ask lots of questions and reframe issues to whip up win-win solutions. I'm constantly sharing updates and new ideas to keep the team motivated and bring everyone together for decisions. When things really start cookin', my communication becomes laser-focused on solutions; I provide clear direction to help us deliver under tight deadlines. Overall, my communication style builds camaraderie, keeps progress brewin', and optimizes team performance. I'd bring these same skills to create an engaging environment and help Dunkin' run like a well-oiled machine!"
Tell me about a time you resolved a conflict with a coworker in a constructive way. What was the issue, and how did you work together to fix it?
The interviewer isn't just trying to see if you've dealt with conflict before. They want to know if you have the savvy and composure to navigate tense situations.
Can you listen empathically, communicate in a way that de-escalates tension, and find common ground when you disagree? These soft skills are crucial for a fast-paced work environment like Dunkin'.
To ace this question, think of a specific time you turned a dispute with a coworker into a shared victory. Focus on how you stayed solution-focused, addressed concerns on both sides, and built consensus through compromise. With the right approach, you can show the interviewer that you're able to resolve conflicts in a way that is not only professional but also humanizing.
For example,
"There was one time my coworker and I couldn't see eye to eye on how to improve our drive-thru efficiency. Tensions rose quickly, but I suggested we take a step back and hear each other out. Over coffee, we talked through our concerns and realized we shared the same goal, we just had different views on how to achieve it.
I asked open-ended questions to make sure I fully understood their perspective and shared how we impact each other's roles, which helped us find common ground. We started brainstorming ways to combine our ideas, each of us compromising where we could. By the end of that conversation, we walked away with a solution we both loved, having not only resolved things but strengthened our working relationship. It was a reminder that approaching others with empathy and an open mind almost always pays off."
Not all customers are friendly, unfortunately. Some may be rude or disrespectful. How would you continue to serve them with courtesy and politeness?
The interviewer wants to see if you have the patience and composure to handle rude customers with finesse.
Our advice: convey that you remain unflappable in the face of frustration, focusing on listening and resolving issues. Explain that you know how upsetting rude customers can be, so you take a mental step back and remember that their anger isn't about you.
Share an example of how you turned a rude customer into a loyal fan by keeping your cool and solving their problem. Paint a vivid picture to show how you can transform an unpleasant interaction into a positive experience.
With empathy and the right mindset, every unhappy customer is an opportunity waiting to happen.
"Even the rudest of customers wouldn't be able to crack my friendly demeanor. I would say, 'I'm really sorry we let you down. My goal here is to make this right and turn your day around.' While staying poised, I give rude customers my full attention and work to fix the issue at hand, not get pulled into an argument.
Once, a customer erupted, calling me 'the most incompetent person on the planet.' I didn't get defensive – I stayed calm and asked questions to better understand their frustration. After venting, the customer actually apologized. Now, they're one of our regulars!
I don't take angry outbursts personally. To me, every interaction is a chance strengthen a customer's loyalty and trust in Dunkin'. No complaint is too minor or too rude for me to handle with a smile."
How would you spread positivity and make meaningful connections with each and every customer that walks through our doors?
Landing a job at Dunkin' means more than just serving coffee and donuts. It means positively impacting each customer that walks through the door. The interviewer wants to know—how would you make that meaningful connection and spread sunshine with every interaction?
Think enthusiasm. Think authentic joy. Think leaving a lasting, memorable impression. Now, picture how you would cultivate all that from behind the counter.
"The aroma of fresh coffee and donuts fills the air as the doors swing open. There stands my first new friend of the day. 'Welcome to Dunkin'! My name is [your name]—what's yours?' A smile creeps over their face, surprised by my greeting. This sets the tone for an experience like no other.
I would take time learning their usual and tagging it with a fun nickname, like 'Triple Chocolate Dream' or 'Glazed Goodness.' Now their order has identity. Personality. Next visit, I'll greet them by name and have their favorite ready. They feel known. Valued. Like a true patron of the shop.
Between pouring coffees and serving Munchkins, I would keep energy high with light conversation and witty banter. Laughter rings out from my station. Stress levels deflate. Problems feel lighter. Because for these few minutes, customers can escape it all and simply enjoy the experience of being here.
Small touches go a long way—a knowing smile, a free donut coupon for next time, an extra pumpkin spice in their latte. These make them feel special, brightening their day in a memorable way. By the time they leave, there's a spring in their step and warmth in their heart. My mission would be accomplished.
For me, it's not just a job. It's an opportunity to positively impact lives and build real connections. One customer at a time. And together, spread sunshine throughout the community."
Going above and beyond for customers is key to our success. Tell me about a time you provided over the top customer service. How did you handle that situation and what was the result?
This question is your chance to dazzle the interviewer with your customer service skills. The interviewer wants to see how you go the extra mile to make customers happy and keep them coming back.
Show how you listened attentively, empathized with the customer's frustration, and then sprang into action. Share a memorable story of how you turned an upset customer's frown upside down and built loyalty.
Some tips: Focus on the details, speak sincerely, and quantify the results. Leave the interviewer craving a steaming cup of your customer service excellence!
Now, here's an example answer:
"One time, a long-time customer came in complaining that his usual coffee order tasted burnt. I apologized and offered to replace the coffee at no charge. But he was still unsatisfied, saying this had happened before. I realized there might be an issue with our brewing process. I assured the customer I would look into it and work to resolve any problems to prevent this from happening again.
After he left, I checked all our brewing equipment and found there were scale buildups affecting the water temperature. I proposed a new maintenance schedule to the manager, who approved it. We were able to fix the issue going forward and avoid ruining future customers' experiences. A week later, the customer returned and thanked me for addressing his concern. He continued being a loyal customer, and I gained valuable experience in diagnosing and solving problems to provide the best experience for our guests. Focusing on listening, taking ownership, and following through helped turn this negative experience into a positive one and build long-term goodwill."
Explain a time when you made a mistake but were able to correct it promptly after receiving feedback from your team or manager. What steps did you take?
When asked about a time you made a mistake but promptly fixed it, don't panic. This question shows Dunkin' you own up to errors, think on your feet, and constantly improve.
Be authentic by describing a real slip-up, take ownership of your error, and show the steps you took to remedy the situation and do better next time. A perfect answer will highlight your problem-solving skills, accountability, and desire to continuously improve—just what Dunkin' wants in a top team member!
Now, picture a situation you can describe.
"There was one time I accidentally brewed an entire batch of coffee using twice the amount of beans I was supposed to, resulting in a foul burnt taste and a huge waste of product. My manager pointed out my mistake right away. I apologized, took full responsibility for my error, and assured him it wouldn't happen again. I asked him to show me the proper brewing process again to reinforce how to do it correctly. I then remade the entire batch at no cost to the customer. From that point on, I double-checked the bean amounts for each brew and set a timer to prevent over-brewing. This experience taught me the value of asking questions and verifying processes to ensure quality and consistency."
What does the phrase 'America Runs on Dunkin" mean to you?
The Dunkin' interviewer wants to know: do you bleed orange and pink? They're trying to determine if you'll be a great culture fit by seeing how well you understand their brand values.
To nail this question, think about what "America Runs on Dunkin'" means to your daily grind. Picture the homey aroma of fresh coffee wafting through the air as you walk into Dunkin', ready to fuel up for the day ahead. See the diverse blend of regulars and new faces coming together, bonding over their love of the perfect cup of joe and a classic donut.
Dunkin' is the heartbeat of the community, the catalyst for progress, the ray of sunshine on a dreary Monday. They bring people joy through the simple pleasures in life. That's what their slogan means to me.
Here's how you could answer:
"To me, 'America Runs on Dunkin' captures the spirit of togetherness and determination. It's the smile you get from your favorite crew member, the buzz of lively conversation with strangers who feel like friends. Dunkin' is the place where people from all backgrounds can come together, share a laugh over a Boston Kreme, and energize themselves to achieve their dreams.
The slogan reflects the resilience and grit of the American people. No matter what obstacles we face, we persevere by supporting one another. Dunkin' is the brewing pot where bonds are formed, and ambitions are fueled each and every day. They tap into our sense of community and inspire us with the promise of progress. That's why America Runs on Dunkin'."
There's a lot of activity in our stores, and things can feel fast-paced at times. How do you stay focused and make sure tasks get completed accurately when under pressure?
The interviewer wants to know if you can stay laser-focused when their stores kick into high gear.
When the morning rush descends in full force, dozens of impatient customers, ringing phones, and beeping timers will vie for your attention. How will you avoid mental overload and churn out hot coffees, frosted donuts, and accurate change at record speeds?
With the right strategy, you'll nail this question and prove you're unflappable in the face of chaos.
"When your stores transform into a caffeine-craving circus, I know to snap into 'busy mode'. This means filtering out every distraction and singularly focusing on one task at a time. For instance, if I'm bombarded with orders for multiple ice coffees and customers at the register, I'll make a snap judgment to pour the iced coffees first. As I craft the icy drinks, a second voice in my head will mentally tally the register totals to speed up the payment process.
Once the iced coffee squad is served, I'll switch to the register at lightning speed. Hearing the blenders and timers fade into the background, I give the waiting customers my undivided attention. I double check their payments, lay out precise change, and flash a smile to reassure everyone I'm in total control of the madness.
Staying nimble, prioritizing on-the-fly and verifying my work ensures each job is done accurately, no matter how frenzied things get. In the chaos of your morning rush, I remain an island of calm and focus. Your customers will get their much-needed caffeine fix, and their change, faster than they can say 'large hot, no sugar, three creams'!"
How would you describe your style of working: do you prefer working independently or as part of a team?
The Dunkin' interviewer isn't just asking about your work style out of curiosity. They want to determine if you work better individually or as part of a team.
To ace this question, show you're the ideal blend of independent and collaborative. Focus on your self-motivation but also your ability to work with others to get the job done right.
In other words, you might say:
"I'm able to kick into high gear and work independently when needed, but I really shine when collaborating with a team. There's nothing quite like brainstorming with coworkers over a fresh pot of Dunkin' coffee, polishing each idea into something brilliant. As a regular DD customer myself, I know how important teamwork is to delivering a fantastic experience.
For example, in my current role, I often work independently on projects to keep things moving. But my biggest accomplishments have been team efforts. Just last month, my coworkers and I worked overtime to plan a huge product launch. It was exhausting but so rewarding to see how much we achieved together.
At Dunkin', I'd love the chance to contribute like that again. There's real magic in coming together as a team to make someone's morning with a smile, a greeting that's more than just "hello", or their favorite cup of coffee, just the way they like it."
What are your three strongest qualities that would make you a great candidate for this position?
Are you able to sport a smile as enthusiastic as Dunkin's pink and orange logo? Can you chatter away with customers and coworkers as quickly as their drive-thru serves up coffee and donuts? Do you have the adaptability to juggle filling orders, brewing coffee, and running the register all at once with the grace of a well-oiled machine?
If so, here's an answer that is sure to get you the job:
"When it comes to Dunkin', enthusiasm, connection, and flexibility are my powerhouse strengths. I am as peppy as your logo and passionate about delivering an unbeatable experience for every customer. My ability to converse, laugh, and connect with all types of people will have your customers and coworkers smiling as brightly as I do. But while I'm chatting away, make no mistake – I can also spin on a dime. Need me on the register? Coffee station? Expediting orders? Wherever the need is greatest, that's where I'll energetically plunge in to get the job done. I was born to work in a buzzing environment like Dunkin'!"
How would you handle multiple customer orders efficiently while also addressing a customer complaint in a timely manner?
The interviewer wants to see if you can think on your feet and thrive under pressure. Remain calm and focused—show them you have a plan in place to provide top-notch service no matter how hectic it gets. Explain you will give each customer your full attention, resolving issues promptly while efficiently filling orders.
Ready for an example? Here we go…
"As a crew member at Dunkin', I understand that I would frequently receive multiple customer orders at once while also addressing any customer complaints that may arise. To handle this effectively, I would prioritize addressing the customer complaint first to resolve the issue quickly and ensure customer satisfaction. Then, I would focus on completing each new customer order one by one in an organized assembly line fashion.
My goal? Send every customer away happier than when they came in.
The key is staying laser-focused on one client at a time, keeping a cool head, and moving fast but carefully. I've found that when you show customers you genuinely care about their needs, the hassle of a long line seems to melt away. And at the end of a busy shift, the pride in a job well done makes all the hard work worthwhile!"
How did you first hear about job opportunities at this Dunkin' location?
This query allows the interviewer to gauge your enthusiasm for the role and see if you've done your research about Dunkin's values and culture.
To craft a compelling answer, do more than regurgitate generic phrases like "I browsed your website." Mention at least one relatable detail showing your genuine interest in the company.
For instance, you might say:
"I first heard about job opportunities at Dunkin' through a friend who is a loyal customer. She mentioned how friendly and hardworking the staff at our local Dunkin' are. This piqued my interest in the company, so I visited your website to learn more. What impressed me most was Dunkin's commitment to serving high quality products, valuing employees, and building personal connections with customers. These align perfectly with my own work ethic and priorities. I love interacting with people and thrive in fast-paced work environments. I hope to start my career at a company like Dunkin' that puts such an emphasis on teamwork, growth opportunities, and creating memorable experiences for customers. I'm eager to bring my passion for great customer service to the Dunkin' team."
How would you handle a customer complaint or resolve an issue with an upset customer? Please walk me through your step-by-step approach.
The question about handling an upset customer is a common one in interviews, and for good reason. Interviewers want to know that you can remain professional under pressure and resolve issues to the satisfaction of all parties involved.
As a Dunkin' candidate, you'll want to show how you can turn an unhappy customer into a satisfied regular. When asked about handling complaints, describe your approach with enthusiasm and empathy. Share that you see each complaint as an opportunity to shine.
For example, you might say:
"I love the chance to swoop in and save the day for a disgruntled customer. Nothing is more rewarding than turning a frown into a smile and having someone walk away impressed by our service.
If a customer approached me upset, I would give them my brightest smile and say something like: 'Thank you so much for bringing this to my attention. We clearly didn't meet your expectations this time, and that's unacceptable. Let's see what I can do to make this right.'
I would then listen closely as they shared their complaint, ask questions to fully understand their concerns, and accept responsibility on behalf of the company. An apology means nothing without action, so I would promptly remedy the situation, whether it meant a refund, replacement or something else.
Before they left, I would reiterate my thanks, pledge to investigate further so we can prevent similar issues, and invite them back as our treat next time. A complaint is a gift, and I would be sure to turn their frown upside down. That's the type of memorable experience that turns someone into a regular raving fan!"
Where do you see your career progressing over the next 3 to 5 years?

This question is your chance to show your Dunkin' interviewer that you're hungry for growth and envision a bright future with the company. The interviewer wants go-getters—people who have thought seriously about advancing their career and are proactively working to reach their goals.
To nail this question, demonstrate your ambition while staying grounded. Explain your desire to take on more responsibility over the next few years in a way that feels authentic and well within reach. Show how you're primed for career progression at Dunkin' based on your skills, experience, and sheer passion for the brand.
With the right mindset, your Dunkin' career will be frothing with possibilities in no time.
"Over the next 3-5 years, I see myself rising through the ranks at Dunkin' into a leadership role. Dunkin' loves promoting from within, and I plan to take full advantage of that. Between my customer service skills, product knowledge, and ability to stay cool under pressure, I have what it takes to excel as a shift leader and, eventually, assistant manager.
My barista experience has provided me with a solid foundation in customer service, coffee knowledge, and operational excellence—skills that would translate well to leadership positions. I'm passionate about the Dunkin' brand and culture, and I look forward to the opportunity to motivate and develop other crew members to provide an amazing experience for our guests.
I know that's ambitious, but Dunkin' feels like home to me. And when you love a company as much as I do Dunkin', career growth just comes naturally."
The Dunkin' interviewer wants candidates who can thrive under pressure and embrace change with optimism. They're looking for people like you—those able to pivot on a dime while maintaining a smile. So, when they ask about flexibility, give them an enthusiastic example that shows off your adaptability and solution-focused mentality.
For instance, you might say:
"One morning, chaos erupted as two coworkers called out sick at the last minute. My manager asked me to take on double duty to cover for them, and rather than panicking, I saw it as an opportunity to shine. I cranked up my energy, reworked my schedule in seconds flat, and rallied my team to divide and conquer.
Within minutes, we had a new game plan to tackle both my and my coworkers' tasks in time for the breakfast rush. Adapting on the fly like that isn't always easy, but it's vital in a fast-paced environment like Dunkin'. My flexibility that day allowed us to keep operations running smoothly and customers happy. And that quick thinking and team spirit? That's exactly what I'd bring to this role every single day."
If you could suggest one improvement or new product idea for Dunkin', what would it be and why?
When asked for a suggestion to improve Dunkin' or a new product idea, the interviewer wants to see how you think on your feet and whether you've done your homework.
With some prep, you'll nail this question. Immerse yourself in all things Dunkin' – study the menu, follow them on social media, and visit your local store. What's missing? What do customers rave about? An idea will come to you.
You're ready to share your brilliant suggestion! Here is what you might say:
"One new product that would take Dunkin' to the next level is a customized coffee subscription service. Loyal Dunkin' fans like myself would love a personalized weekly delivery of their favorite blends and flavors. Using an interactive app, customers can rate different coffees, and the algorithm learns their preferences. Each week, Dunkin' would curate a surprise selection of single-origin beans, flavored coffees, and blends tailored to the customer's tastes. This builds brand passion and provides an unparalleled experience that keeps people coming back. What do you think of tapping into customers' love for experimenting with new flavors in an innovative way?"
Can you tell us about a time when you took the initiative to maintain a clean and organized workspace?
Picture this – you walk into a Dunkin' filled with chaos. Tables are messy, counters are cluttered, and the aroma of stale coffee lingers. Not an inviting atmosphere, is it? As a Dunkin' employee, you have the power to transform this scene and leave a lasting positive impact.
How so? By taking the initiative to maintain an impeccably clean and organized workspace. The interviewer wants to know that you notice the little details and go the extra mile to ensure high standards. Share a time when you went above and beyond to create an efficient, spick-and-span environment. Speak passionately about the results and value you added.
Let's bring this to life with an example…
"One time, I noticed the coffee bar at my previous job was getting cluttered and messy during the busy early morning rush. This hindered efficiency and didn't leave a good impression on customers either.
On my own initiative, I came in 30 minutes early the next day to thoroughly organize and clean the entire bar area. I wiped down all surfaces, rearranged items to have a smooth workflow, and created labeled storage bins for extra supplies. My manager and coworkers were thrilled with the results. Customers also commented on how neat and streamlined everything looked. Taking that extra initiative ensured our coffee bar remained clear and organized going forward, allowing us to provide fast and friendly service during our busiest times.
Through my proactiveness, I helped reinvent the customer experience and work environment. That is the kind of transformative initiative and leadership I could bring to Dunkin' to boost brand loyalty, efficiency, and sales. When I see opportunities to improve, I take action and get the job done thoroughly and enthusiastically."
Let's be honest – we all have areas for improvement. The key is recognizing them and taking active steps to better ourselves.
When Dunkin' asks about your weaknesses, they want to see self-awareness and a drive to grow. So choose an honest yet positive weakness, share how you're addressing it, and express your enthusiasm for progress.
"One weakness I have identified is that I tend to be a bit of a perfectionist. I have high standards for myself and my work, which means I occasionally overanalyze or overedit documents or tasks. I find it hard to delegate at times because I want things done "just so."
However, I have developed some effective strategies to counter this weakness, like setting concrete deadlines for myself, doing an initial pass, then handing work off for a fresh perspective, and reminding myself that "good enough" really is good enough, especially when opening the next window.
Perfectionism is not a barrier to excellence, it's about learning to apply it judiciously. I believe this "weakness" and the lessons I've learned from it will only make me a stronger candidate and employee. My passion for quality work will shine through without compromising efficiency, teamwork, or the Dunkin' experience."
What shifts are you available and excited to take on to ensure we keep the coffee and smiles flowing? Are you open to working early mornings, late evenings, and weekends?
The interviewer wants to make sure you understand the job requirements of Dunkin' and are willing to work the necessary shifts to keep operations running smoothly.
To nail this question, show your enthusiasm for early mornings, late nights, and weekends – the lifeblood of the Dunkin' rush. Prove you have the stamina and passion for customer service to keep the coffee flowing and smiles growing during their busiest hours.
With that said, here is an example answer:
"I am excited for the opportunity to take on a variety of shifts at Dunkin'. I understand that early mornings, late nights, and weekends are peak times and critical to providing great customer experiences. I am fully committed to being available for and working any and all shifts needed to ensure high-quality products, fast and friendly service, and a spotless store environment for every customer every time they visit Dunkin'."
The Dunkin' interviewer wants to know one thing: can they count on you? They're trying to determine if you'll actually show up on time each day, ready to jump in and get the job done.
So how do you prove you're as reliable as a cup of Dunkin's fresh-brewed coffee? Think about how you really get around each day, whether it's the bus, bike, or your best friend playing chauffeur. Then, share your strategy with passion and confidence:
"Public transit is my daily driver to get where I need to go. The bus stop is a quick 5 minute jog from my place, with rides coming every 10-15 minutes like clockwork. On the off-chance the bus is late, I've got backup plans for days – my bike, rideshare apps, or my trusty roommate ready to scoop me up. I have a proven track record of perfect attendance and punctuality in my previous jobs and education."
Questions to Ask the Interviewer in Dunkin' Interview
When the interviewer asks if you have questions, do not say "no" or that you have nothing to ask. Seize this opportunity to learn more and gain valuable information that will help determine if the job and company culture are the right fit for you.
Here are some questions you could pose to your Dunkin' interviewer:
Can you give a detailed overview of the day-to-day responsibilities for this position, and what a typical day might look like for someone in this role at Dunkin'?
Can you share some examples of growth opportunities and career development programs that Dunkin' offers to its employees?
How would you describe the company culture at Dunkin', and what makes it unique compared to other organizations in the industry?
What do you enjoy most about working at Dunkin'? What has contributed to your success within the company?
What qualities do your top-performing employees possess?
How does Dunkin' stay ahead of its competitors in terms of product innovation and customer experience?
How does Dunkin' accommodate employees' scheduling needs, especially during peak periods or emergencies?
What career growth opportunities exist for someone starting in this role?
What are the key priorities in the first 3 months on the job?
Can you discuss any challenges or changes the company has faced recently, and how it has adapted to overcome those obstacles?
How does the company ensure that employees have the opportunity to recharge and maintain a healthy work-life balance?
What training programs do you offer to help new employees get up to speed?
What is the typical career trajectory for someone in this position?
Are there opportunities for mentorship or leadership programs?
What qualities are most valued in Dunkin's culture?
Does Dunkin' encourage continuing education or tuition reimbursement?
Can you describe the team or department I would be working with the most?
What is the next step in the interview process and the timeline for making a hiring decision?
Dunkin' Hiring Process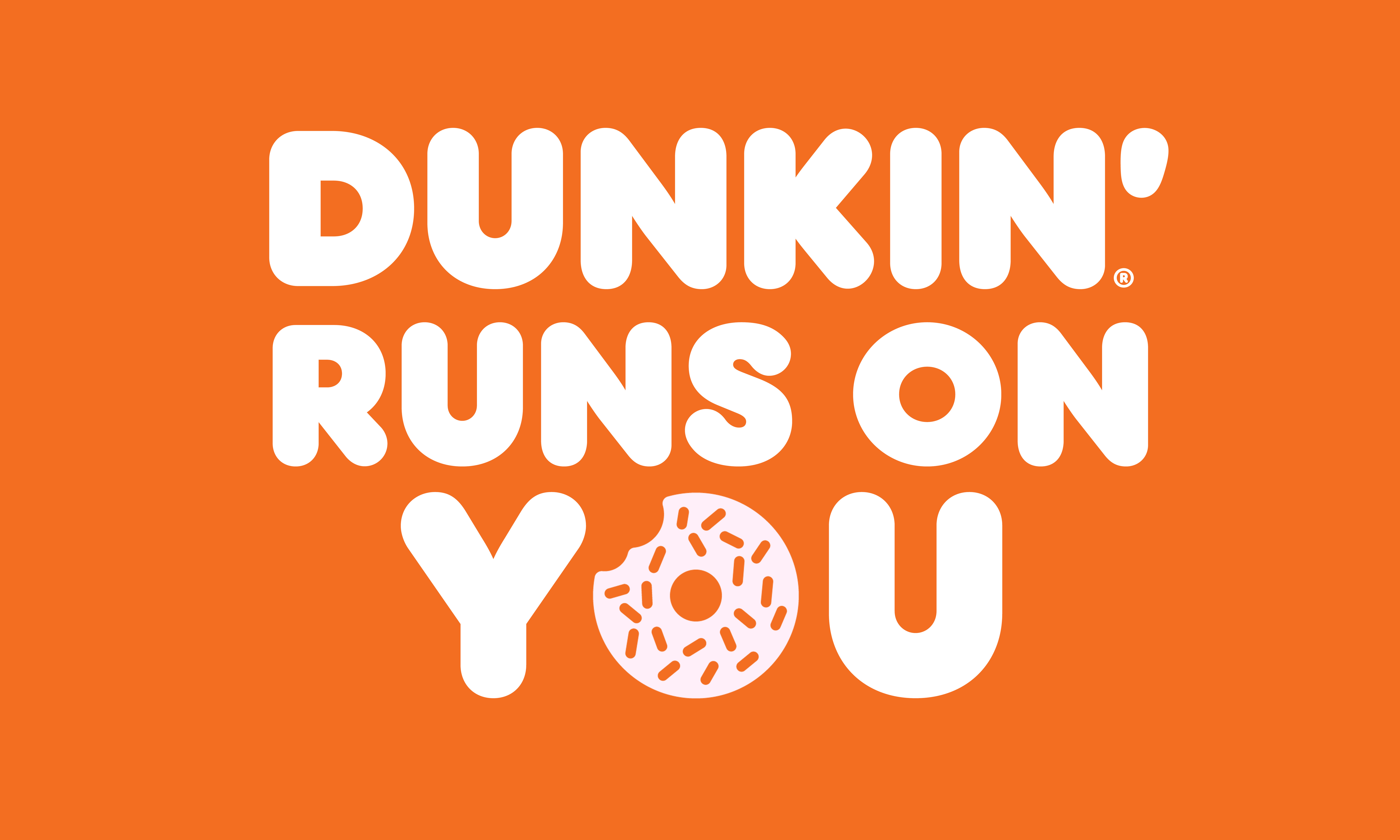 Here's a walk you through what to expect during the Dunkin' hiring process so you can confidently represent yourself as the ideal candidate for this position.
Dunkin's hiring process typically takes between 1 to 2 weeks from application to the final job offer.
The first step is submitting an online application on their careers site. Be sure to highlight your passion for Dunkin', customer service experience, and availability. They also allow employee referrals, so connecting with a crew member you know can help get your candidacy in front of the hiring team.
If your application demonstrates your potential as a team member, you'll receive an invitation for an interview with the hiring manager. This interview evaluates how well your customer service skills and positive attitude would translate to delivering memorable experiences for Dunkin' guests.
Come prepared with stories highlighting your ability to solve problems, address concerns, and thrive in a fast-paced work environment. Your answers to questions about managing stress, favorite Dunkin' items, what makes you a strong candidate, and how you'd handle coworker conflicts will showcase your fit.
Following your interview, the hiring manager will review and discuss potential candidates, then extend an offer for the role along with the next steps. Remember, any offer is conditional upon passing a background check.
Once the background check is complete, you'll go through an orientation to learn about Dunkin's values, policies, food quality standards, and training to build your confidence as a crew member.
Dunkin' Interview Tips
Be ready to share examples of delivering great customer experiences. Practice your responses to common interview questions. And finally, maintain a positive attitude—Dunkin' wants team members who brighten every guest's day. If you go in being your authentic, helpful self, the rest will fall into place.
What to Wear to Dunkin' Interview

When interviewing at Dunkin', it's best to emulate their simple and friendly style.
The Dunkin' dress code consists of a polo or a Dunkin' t-shirt under an apron, a branded visor, khakis or jeans (excluding black jeans), and black, rubber-soled, closed-toe shoes. Employees must maintain a clean, friendly image by refraining from wearing excessive makeup or jewelry.
For crew member or cashier position, opt for comfortable yet polished attire by wearing casual jeans or khakis paired with a solid-colored top.
For shift leader, assistant manager, or restaurant manager position, bump it up to business casual like dark slacks or a knee-length skirt with a button-down shirt to highlight your leadership potential.
If applying for a multi-unit restaurant manager position or any corporate support center position, dress in full business professional attire to demonstrate your ability to represent the brand at high levels.
The key is to look put together while still keeping things comfortable and low-key. Dunkin' Donuts wants staff that their customers will find approachable, so avoid anything too flashy, frilly, or distracting.  Stick to muted colors, simple styles, and minimal accessories. Flats, loafers, oxfords, or low heels for women are good options, while men can wear flats, loafers, oxfords, or minimal sneakers.
Conclusion
You're now ready with answers to the interview questions Dunkin' loves to ask. You have insights into their culture, values, and priorities. You know their concerns and how to address them.
With this degree of preparation, you'll walk into that interview room with confidence, ready to show them why you're the perfect candidate for the job. When they inevitably pose their favorite questions, you'll wow them with your well-thought-out responses. Keep practicing your answers, visualize yourself acing the interview, and success will be within your reach.
Knowing these Dunkin' Donuts interview questions will give you an edge, but the job isn't won until the offer is signed. Keep submitting applications to other companies like Krispy Kreme, Tim Hortons, JCO, Starbucks, McDonald's, Cinnabon, or your local bagel shop. Success breeds success, so use the momentum from your Dunkin' interview to land interviews with their competitors too. The more you put yourself out there, the more opportunities will come your way.
Keep fine-tuning your resume, work on your interview skills, and pursue your dreams relentlessly. With hard work and persistence, you'll find the right job for you in no time. Stay positive, believe in yourself, and go get 'em! There's a thrilling new career waiting for you just around the corner.