27 Caribou Coffee Interview Questions (With Strong Answers)
Are you feeling jittery about your upcoming interview with Caribou Coffee? The prospect of answering questions that could determine whether or not you land your dream barista job can feel incredibly daunting. But don't worry – help is here. This blog post will not only provide the most commonly asked interview questions at Caribou Coffee, but also detailed example answers for each question.
You have worked hard to build your resume and secure this interview. Now is the time to feel empowered and go in prepared. Reading through this list of potential questions and answers will give you the confidence boost you need to walk into that interview with your head held high. You'll feel ready for any question they throw at you and able to articulate thoughtful answers to show them why you're the ideal candidate.
An interview for any position can be nerve-wracking, but preparing beforehand can help combat those fears. Take a deep breath and visualize how accomplished you will feel knowing you are well-equipped to impress your interviewer. You will walk out of that interview feeling excited and optimistic, proud of the work you've put in. Believe in yourself – you absolutely have what it takes to land this job.
Now, let's get prepared! Dive into this list of the most commonly asked Caribou Coffee interview questions and answers and feel your confidence rise with each example. You've got this! Success is within your reach.
Caribou Coffee Company Information
Learn a few essential details about Caribou Coffee before your interview; this knowledge will enable you to handle questions that evaluate your company understanding.
To begin, review the following key points and expand your knowledge through your own research.
| | |
| --- | --- |
| Trade Name | Caribou Coffee |
| Type | Coffee Chain |
| Date Founded | Dec 14, 1992 |
| Founders | John Puckett, Kim Puckett |
| Headquarters | Edina, Minnesota, United States |
| Menu | Espresso Drinks, Teas, Breakfast Items, Classic Coffees, Signature Blends, Energy Drinks, Kids Beverages, Bakery and Lunch Items, Bagels, Home Brew Beans, Bottled Drinks |
| Signature Items | Northern Lite Latte, Campfire Mocha, Caramel High Rise, Mint Condition Mocha, Espresso Caribou Cooler |
| Core Values | Support One Another, Make Fun Happen, Be Yourself, Take Ownership, Serve With Love |
| Website | www.cariboucoffee.com |
| Competitors | Tim Hortons, Dunkin', Starbucks, Peet's Coffee, 7 Brew, Scooter's Coffee |
Additional facts:
Inspiration and Inception: Caribou Coffee was conceived in 1992 by Kimberly and John Puckett. The spark was ignited during a backpacking trip in Alaska, where the feeling of conquering a mountain and the sight of wild caribou inspired them to create a brand that would offer an escape from the everyday hassles of life.
Groundwork and First Steps: Their first coffeehouse opened on December 14, 1993, in Edina, MN. Kimberly and John dedicated themselves to the dream, promoting their coffee shop by handing out flyers near cinemas and relying on the loyalty of their early customers.
Driving Vision and Core Values: Caribou Coffee was founded on the vision of building personal connections in the coffeehouse experience. The company's guiding pillars are Coffee, Culture, and Community, with a commitment to quality, sustainability, respect, consideration, and inspiring experiences.
The Journey and Growth: The brand expanded significantly over the years, becoming a respectable name in the coffee industry. Today, Caribou Coffee has over 700 coffeehouses worldwide, and its products are available in all 50 US states, from grocery stores to hotels, and online.
Important Milestones: Some key moments include launching Amy's Blend coffee in 1995 to honor their original roastmaster, going international in 2004, and opening a state-of-the-art roasting operation in 2003. The company also took several leaps towards sustainability, becoming the first U.S. coffeehouse to reach 100% Rainforest Alliance® certification in 2012, and the first to serve 100% clean label beverages in 2018.
Innovation and Sustainability: Their commitment to quality and sustainability has never wavered. They source 100% of their coffee from Rainforest Alliance Certified® farms, use only real ingredients with no artificial elements, and have committed to using only cage-free eggs by 2025.
Today and Beyond: As of now, the brand continues to thrive and adapt to the changing times. CEO John Butcher emphasizes the importance of being a force of good and providing a unique coffee experience. Caribou Coffee looks forward to many more years of serving excellent coffee and creating day-making experiences for all its guests.
Caribou Coffee Mission Statement
Creating day-making experiences that spark a chain reaction of good for our team, guests and community fuels our growth.
Caribou Coffee Interview Questions
Tell us about yourself and why you believe you would be a great fit for our team at Caribou Coffee?
This question is a common opener, and the interviewer is looking to gain insight into your personality, work experience, career goals, and enthusiasm for the role.
We recommend focusing on your relevant experience, passion for customer service, ambition, and team spirit. Mention a couple of hobbies and interests to show your well-roundedness, but keep this brief.
With the right preparation, you'll nail this question.
"Coffee is my passion. I've been experimenting with espresso since I got my first machine a few years ago, and I love how a simple bean can be transformed into something that brings people joy. I'm an experienced barista passionate about crafting high-quality drinks and providing excellent customer service. Over the past three years, I've honed my skills at a local café, where I've developed a loyal customer base and consistently received positive reviews. I love interacting with customers, customizing drinks to their tastes, and ensuring they leave with a smile. In my free time, I enjoy experimenting with new coffee recipes and practicing latte art. I'm eager to bring my experience and enthusiasm to the Caribou Coffee team. The role seems like a great opportunity to advance my career by becoming a part of such a prestigious brand."
Mentioning a few real-world examples of how you go above and beyond for customers gives a taste of the value you'd add to the Caribou team. Speaking with contagious enthusiasm is key—the interviewer will want to see how motivated and personable you are.
Why do you want to work for Caribou Coffee?
You want to make a great first impression in your Caribou Coffee interview, and preparing a thoughtful answer to this question is key.
When the interviewer asks why you want the job, don't just say you love coffee (although we know you do!). Share what it is about their company culture and mission that fuels your enthusiasm.
The interviewer is trying to gauge your enthusiasm for the company and role, so express genuine passion for their brand and values. We have found that the strongest answers focus on Caribou's commitment to community, quality, and customer experience.
Listen, Caribou is all about building community and making personal connections. They want team players who care about the customer experience. So in your answer, speak from the heart about why that matters to you.
For example, you could say something like:
"I would love the opportunity to work for Caribou Coffee because of your dedication to creating a welcoming community space, crafting high-quality handcrafted beverages, and providing every customer with an exceptional experience. Having grown up drinking Caribou coffee, I have always appreciated your commitment to ethically sourcing the finest ingredients and maintaining the highest standards of excellence. Your team-centered culture that empowers employees to connect with regular customers and go the extra mile is inspiring. I would be honored to join a company that shares my passion for continuous learning and growth."
See what we mean? An authentic, passionate answer like that will show the interviewer why you're the perfect fit.
Focus on why their mission and values resonate with you, and provide a specific personal anecdote to strengthen your answer. Speak confidently about your relevant experience, strengths, and career goals to show how you would be an excellent fit for their team.
How do you plan to make each customer feel welcomed and cared for during their experience?
This question is a great opportunity for you to demonstrate your customer service orientation. The interviewer wants to ensure you understand the importance of making each customer feel welcomed and cared for.
We have some (insider) tips to help you craft a thoughtful response.
It's all about making real connections. Discuss how you'll learn customers' names, ask good questions, and start meaningful conversations. Share that you stay calm and flexible no matter what. Explain how you keep a positive attitude to brighten people's days. Most importantly, show how you go the extra mile to solve problems in creative ways. Some rules are meant to be bent when it comes to great customer service!
For example, you could say:
"I will go out of my way to personally welcome each customer with a warm smile, eye contact, and maybe even a handshake. I'll chat with them to find common ground and spark a genuine rapport for meaningful interaction. I will remain patient, positive, and solution-focused throughout their experience. For example, if a customer is upset over a long wait or incorrect order, I will apologize sincerely, take full responsibility, and ask open-ended questions to fully understand the issue. Then I will work with my team and managers as needed to promptly correct the mistake and make things right. My goal is for that customer to leave with a smile, feeling heard and cared for."
Focusing on meaningful connections, an upbeat attitude, and a willingness to solve problems will convey your passion for customer service. Give specific examples to bring your answers to life. Speak genuinely from your own experience. If you prepare thoughtful responses highlighting these areas, you will impress the interviewer with your customer-centric mindset.
This is a common but notoriously tricky behavioral interview question used by Caribou Coffee hiring managers to assess your ability to handle workplace conflicts in a constructive manner. They want to see that you can stay professional under pressure and resolve issues with diplomacy.
Don't panic. We're here to help you craft a killer answer. Caribou Coffee wants to see that you can stay cool as a cucumber when tensions rise. Show them how you brought feuding co-workers together, navigated a disagreement with a client, or smoothed over frustrations with your manager. The key is demonstrating how you facilitated understanding and built consensus.
As the candidate, you'll want to demonstrate how you approached the situation carefully while maintaining positive working relationships.
With that in mind, here is an example answer:
"While working as a barista at my previous job, a fellow barista kept making mistakes with customers' orders and passing the blame to others. I pulled him aside gently and explained that his actions were affecting the team. When he didn't seem receptive, I set up a meeting with our supervisor to discuss the issues objectively.
At the meeting, we laid out the specific mistakes and instances of blame-shifting. My coworker realized his actions were having a larger impact and agreed to be more careful going forward. Our supervisor set clear expectations and held him accountable for improved performance.
By approaching the conflict calmly and involving our supervisor to facilitate an open discussion, we were able to resolve the issues in a constructive manner that didn't compromise our working relationship. The key was communicating directly but respectfully, focusing on specific behaviors and outcomes, and involving management to set clear standards and provide accountability. Going forward, I'm prepared to navigate workplace conflicts in a similar frank yet positive spirit."
This example answer highlights how you identified an issue, took the initiative to address it, created space for open communication, helped facilitate a collaborative resolution, and ensured the conflict was resolved productively. The resolution led to a successful outcome, demonstrating your ability to navigate workplace conflicts in an effective manner.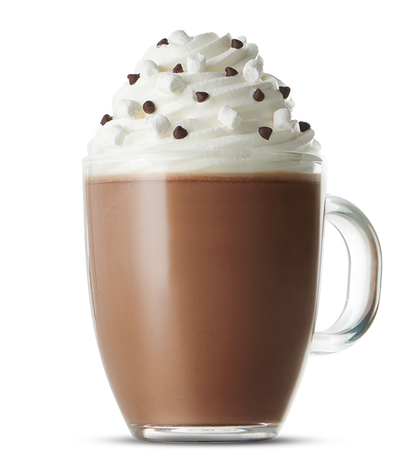 The interviewer will likely ask if you have a favorite Caribou Coffee drink to get a sense of your product knowledge and enthusiasm for the brand.
We suggest being prepared to speak about your genuine favorite item from the menu, if you have one. Discuss why that particular handcrafted beverage is special to you by highlighting specific ingredients or flavors. Share how it fits into your daily routine. Speak passionately about the quality and freshness of Caribou's menu.
To illustrate, here is an example answer:
"Yes, my favorite Caribou Coffee drink is the Campfire Mocha. I love the combination of high-quality chocolate and toasted marshmallow flavors. The steamed milk provides a perfect creamy base, and the hint of smoky woodiness from the Campfire Syrup makes this drink truly unique. I frequently stop by my local Caribou Coffee shop on the way to class or work to grab a Campfire Mocha. It's a special treat I look forward to and a great start to my day. For me, that blend of chocolate and marshmallow is quintessential comfort and nostalgia in a cup."
Share your genuine story. Describe specific tastes, flavors, and ingredients that create that perfect experience for you. Talk about your personal connection to the drink and how it fits into your daily life. Your enthusiasm and passion for the brand will shine through, and that's exactly what Caribou is looking for in a new team member.
How would you describe your work style to someone who has never met you before?
When the interviewer asks this question, we want you to be ready to knock their socks off with your answer.
They're trying to get a feel for the kind of employee you'll be. They want someone who knows themselves well, thrives in a fast-paced environment, and will mesh with their company culture.
So take some time to think about what makes you, you. What motivates you? How do you handle challenges? Do you prefer working solo or collaborating with a team? Once you've got a clear picture of your work style, you'll be able to articulate why you're the perfect fit for this role.
A great approach is to weave in examples of your past experiences and results to demonstrate how you've applied your work style to add value in your previous jobs:
"I would describe my work style as collaborative, creative, and results-driven. I enjoy connecting with customers by providing friendly, prompt service and a personalized experience. I have a strong work ethic and do not let distractions impact my performance. I am able to multitask, prioritize, and manage my time effectively to accomplish tasks quickly and meet high standards for quality."
The 'overcoming an obstacle' question is a common one in Caribou Coffee interviews. The interviewer wants to see how you handle challenges and if you can thrive under pressure.
For this question, share an example of a difficult situation you navigated successfully in a previous role. Explain the obstacle, what steps you took to overcome it, and what you learned from the experience.
To answer this question well, you'll want to choose an example that demonstrates skills Caribou Coffee values, like problem-solving, critical thinking, and resilience. As you share your story, be sure to highlight these strengths.
"One challenge I faced was when I was a barista at my local coffee shop, where we were understaffed during an unusually busy period. The long lines were frustrating customers, and my coworkers and I were stressed trying to keep up. I realized we needed an additional person to help take orders and payments at the front counter to speed things up. I approached my manager and suggested we reassign one of our baristas to the front for the remainder of the shift. She agreed this could help, so I volunteered to make drinks to allow my coworker to move to the counter. The change dramatically decreased wait times and improved the customer experience. From this, I learned the importance of adaptability and teamwork in solving problems, as well as that speaking up with constructive solutions is valued."
This example demonstrates your ability to assess a difficult situation, come up with a solution, take action by talking to your manager, and work with your team to implement the change in a collaborative way. By sharing what you learned, you show how you grew from the experience—a quality Caribou Coffee seeks in candidates.
If I spoke to your previous manager, how do you think they would describe your work performance?
This is a great opportunity for you to highlight your key strengths and work ethic. The interviewer is trying to gain insight into how you view yourself as an employee and whether your self-assessment aligns with what your references might say about your performance.
As we mentioned, be ready to provide a tailored response that emphasizes the qualities and work ethic that would make you a great fit for Caribou Coffee.
For example, you might say:
"My previous manager would describe me as someone who is passionate about providing excellent customer service, a quick learner, and a team player. I always aim to have a positive attitude, strong work ethic, and go above and beyond to ensure our customers have the best experience possible. For example, when we were short-staffed during the busy holiday season, I volunteered to work extra shifts to help out the team without being asked. My manager knew I could handle the pressure and trusted me to lead the team to success.
Overall, my manager would tell you that I have an infectiously positive attitude, am quick to learn new skills, and will do whatever it takes to help my team achieve our goals. Customer service is my passion, and I won't settle for anything less than excellence. If you're looking for someone truly dedicated to the Caribou Coffee experience, I'm your candidate!"
By highlighting your relevant strengths, providing a compelling example, and conveying authentic passion for the work, you've given a memorable answer that proves you're a perfect fit for the job.
The role often requires juggling multiple tasks at once while maintaining a calm demeanor. How would you rate your ability to multitask in a fast-paced work environment?
This question is the interviewer's way of making sure you have the chops to handle the intensity of the job. They want to see that you thrive under pressure and can prioritize like a pro.
Our advice? Highlight how you've crushed it in high-octane work environments. Show them your battle scars – in a good way!
To give you an idea, here's how you could rock this question:
"On a scale of 1 to 10, I'd rate my ability to multitask a solid 11! In my previous role as a barista at a popular coffee shop, I frequently had to juggle taking orders, making complex drinks, handling payments, and tending to customer questions—all at the same time and often under tight time constraints. I developed a system to prioritize tasks and ensure things were completed accurately and efficiently. I found this type of dynamic work environment to be highly stimulating and enjoyable. Based on my proven experience excelling in demanding, fast-paced customer service roles, I am confident in my ability to hit the ground running in this position at Caribou Coffee."
As you prepare for your Caribou Coffee interview, you'll want to have a strong example ready to discuss for the question, as it allows the interviewer to assess your commitment to customer service and see how you handle challenging situations.
They want to see you light up as you describe making a customer's day and fueling your own passion for customer service.
As hiring managers, we recommend emphasizing how helping the customer made you feel good and fueled your passion for the work.
When that question comes, take a breath and think of a story like this:
"It was a Friday night, 5 minutes to closing, when this frazzled woman rushed in. She had a huge meeting the next morning but her coffee order wasn't ready. I could see how stressed she was. Even though my shift was over and plans were waiting, I told her 'Don't worry, we'll make this right.'
For the next 15-20 minutes, she and I worked to get her order perfect. With each detail, her shoulders relaxed. When she finally took that first sip of coffee, she closed her eyes – relief and gratitude all over her face. Leaving that night, I had never felt prouder of the work I do. For me, it's moments like that, creating personal connections and making someone's day, that make all the effort worth it. I can't imagine doing anything else."
Paint a vivid picture for the interviewer and speak genuinely from the heart. Share your genuine motivation for serving customers. If you convey your passion for the work, your drive to go the extra mile, that job will be yours.
What type of work environment do you thrive in?
This is the interviewer's chance to see if you're a perfect match for Caribou's culture. Candidates who thrive in an environment like theirs tend to perform best on the job.
So, ask yourself – what gets you pumped at work each day? The thrill of a fast-paced café buzzing with customers? Solving problems on the fly with your team? Caribou Coffee lives and breathes that kind of energy. Picture their community-centered workspace and collaboration. Craft an answer highlighting that environment, and you'll be well on your way to your new Caribou Coffee career!
You'll want to craft an answer highlighting work environments similar to theirs.
"I thrive in lively environments where I can work with others to create amazing experiences. For instance, the buzz of a busy coffee shop energizes me – I love handling high volumes of customers with efficiency and a smile. I operate best under pressure, thinking on my feet and bonding with colleagues focused on excellence. Caribou Coffee's culture of community and teamwork is the perfect arena for me to utilize my skills."
Deliver this with passion, and you'll show the interviewer you're a seamless fit.
Our goal is to make Caribou Coffee an enjoyable place to work for our team. How would you contribute to this?
We get it – as hiring managers, we know questions like this can seem tricky. But don't worry, we're here to give you the inside scoop on how to craft an answer that will make you a stand-out candidate.
The interviewer is really trying to see if you'll be a good culture fit. They want enthusiastic team players who will provide amazing customer experiences. Show your passion for the brand and proving excellent service.
As for an example answer, try this:
"I live to make people smile and create connections. If I got this role, I'd bring that passion with me every single day. I'd start each shift determined to give every customer a personal, memorable experience. And you can bet I'd get to know my coworkers and be the best teammate I could be. For me, it's all about relationships – with customers, coworkers, and the community. I want to make people happy and be a part of the reason they keep coming back to Caribou."
What would you say is your greatest achievement or moment of pride so far?
We know the 'greatest achievement' question can be a tough one to answer in an interview, but don't worry – we've got you covered.
The hiring manager is looking to understand what motivates and drives you by hearing about a moment you worked hard to accomplish something meaningful. Think of an achievement that showcases desirable traits like passion, work ethic, leadership, or teamwork.
Trust us, you've got the perfect example, you just need to recognize it!
Once you've got your story, here's how to share it:
"One of the accomplishments I'm most proud of was being promoted to shift leader at my last job. About a year in, the current leader left abruptly. My manager asked if I felt up for the challenge, and while it was scary, I said 'absolutely!' I dedicated myself to training our new baristas, keeping quality and customers top-of-mind, and within a month, our team was hot as a fresh batch of coffee. The long hours were worth it to see how much we were capable of. I gained so much confidence in my ability to overcome obstacles and bring out the best in others."
Describing a promotion or increased responsibility is a great way to demonstrate career ambition in your answer. Explain what you did to achieve and succeed in the new role. Discuss the specific skills and qualities that made you ready for the opportunity. Share the impact you made and what you learned. An authentic answer like this proves you have the potential to thrive at Caribou.
If you could be any animal, which one would you choose and why?
This is one fun question Caribou Coffee loves to ask. This playful question is the interviewer's way of getting a glimpse into what makes you, well, you.
So have some fun with your answer! After all, Caribou Coffee is all about creating connections and spreading good vibes.
Our advice? We suggest highlighting an animal that shares qualities Caribou Coffee likely looks for in candidates, such as friendliness, hard work, or teamwork.
Flash that vibrant smile of yours and say something like:
"You know, I'd love to be a playful dolphin! Dolphins are intelligent, social creatures that love to work as a team and spread joy. They are also naturally curious and seem to genuinely enjoy making connections with others. Much like the dedicated baristas at Caribou Coffee, I try to build genuine relationships with everyone I meet and make each interaction a positive experience."
A thoughtful answer highlighting your relevant strengths in an upbeat, authentic way will speak volumes about the value you'll add to their team. So take a deep breath, channel your inner dolphin, and go into that interview with confidence and charisma.
Can you tell me about a situation where you lacked sufficient knowledge to complete a task? How did you approach educating yourself and remedying your knowledge gap?
So, the interviewer asks you about a time when you lacked the knowledge to get something done. Don't panic! This is actually a perfect opportunity to show them how resourceful and committed to growth you are.
Caribou baristas frequently have to pick up new skills on the fly, and the hiring manager wants to see that you have the ability to adapt quickly. They're looking for someone with a thirst for continuous learning and the dedication to gain necessary knowledge, even when facing unfamiliar territory.
To nail this question, share a specific example of facing an unknown and the steps you took to master it. Show how you leveraged tools at your disposal, asked thoughtful questions, and persevered until you achieved success.
An answer like this will highlight your ability to think on your feet and solve problems:
"Not long ago, I was asked to lead a training for new baristas on making drinks and working efficiently behind the counter. While I had made countless lattes and cappuccinos myself, I had zero experience formally teaching others. I knew I had some studying up to do to make sure I gave the trainees accurate guidance.
I reviewed training docs, standard procedures, and observed our most experienced baristas in action, taking copious notes on their tips and tricks. I also picked the brains of my manager and coworkers, asking what life hacks or info they wish they knew as newbies. In just a couple of days, I had created an in-depth curriculum complete with live demos for the newbies.
Because I had just gone through the process of ramping up my own knowledge, I understood how the trainees felt and was able to empathize with their questions and struggles. In the end, the new baristas felt empowered to start crafting quality drinks, all thanks to my drive to gain the skills required to properly educate them. Resourcefulness and continuous learning are two qualities I aim to exhibit in any role."
If a rude or disgruntled customer came up to you and said their drink was made incorrectly, how would you handle that situation?
This question is your chance to show how well you can charm even the grumpiest of customers. When the interviewer asks how you'd handle an incorrectly made drink, they want to see your customer service skills in action.
Picture this: A customer stomps up to the counter, annoyance written all over their face. "This isn't the drink I ordered!" they exclaim. What do you do? Smile, make eye contact, and say, "I'm so sorry about that. Let me make things right." Remake their drink on the spot or offer a refund—whatever it takes to turn that frown upside down.
Focus on listening to the customer and addressing their concerns. Explain that you understand why they are frustrated, and take responsibility for resolving the issue. Provide a sincere apology and take action to promptly correct the mistake by remaking the drink or offering a refund or coupon. Remain friendly and helpful, rather than getting defensive. Describe how you would follow up to make things right and ensure the customer leaves satisfied.
Here's an example of how to win them over:
"I would say, 'My apologies, I completely understand your frustration. Let me personally remake your drink right away. Customer satisfaction is my top priority here at Caribou. Once I have your drink remade and in your hands, please tell me if there's any other way I can make this right. I hope you'll give us another chance to provide you with the excellent experience you deserve.'"
Kill them with kindness, candidates! A sincere apology and going the extra mile will transform an annoyed customer into your newest, happiest regular. The key is staying positive and solution-focused.
At Caribou Coffee, we aim to be real superheroes to our guests each and every day. Do you have a favorite superhero, whether real or fictional?
We understand this question can throw you off guard, but don't worry – with the right preparation, you'll nail it. The interviewer wants to get a sense of your personality and values.
We recommend choosing a superhero you genuinely relate to, like Wonder Woman, Superman, or even your high school math teacher, Mrs. Incredible. Focus on the qualities that make them your hero, like courage against adversity, compassion for others or ability to inspire hope. Those are the marks of a true superhero, which is just what Caribou is looking for.
Think of this as your superhero origin story. Now is the time to share your soul and unlock your full potential!
"Wonder Woman has always resonated with me. As an immigrant, I admire how she navigates two worlds, never compromising her values of love and empowerment. She sees people for who they are – their strengths, struggles, and all. If I could have any superpower, it would be to make every guest feel truly seen and fill their day with little moments of joy. At Caribou, I would use that power to empower my team so we could spread our message of kindness and lift up everyone who walks through our doors. There's a superhero in all of us – I know Caribou Coffee could help me find mine!"
What motivates you to provide the best possible experience for your team and guests each day?
As an aspiring Caribou Coffee team member, you have the opportunity to make a real difference in people's lives – both customers and coworkers alike. The interviewer wants to see that you're motivated by more than just a paycheck. They want passion, enthusiasm, and the drive to spread happiness one cup of coffee at a time.
When asked about your work ethic, don't just rattle off your strengths – show them. Tell a story of how you made a customer's dreary morning bright or lifted a coworker's spirits when times were tough. Discuss what motivates you to be the best barista you can be. Is it the buzz of a bustling coffee shop, the aroma of fresh grounds, or the chance to craft the perfect beverage?
For example, you could say:
"For me, the best part of being a barista is transforming someone's mood and mindset in a matter of minutes. The thrill I get from putting a smile on a customer's face fuels my motivation to make every drink with the utmost care and positivity. And my teammates – we're in this together. Their hard work and support inspire me to bring my 'A' game each shift. At the end of the day, if I can have a hand in brightening just a few more days, then I know I'm in the right job. That's what motivates me to be a leader and role model for my team so that we can achieve Caribou's vision as one."
What do you consider your greatest strengths and weaknesses?
This is one of the classic interview questions that nearly every hiring manager will ask at some point. The Caribou Coffee interviewer wants to get a sense of your key strengths, attributes, and characteristics that would make you excel in the role. They also want to understand areas of improvement and how you approach self-development.
When answering this question, focus on strengths that would benefit the barista position like your ability to provide excellent customer service, your passion for coffee, your attention to detail, or your teamwork abilities. Provide specific examples of times you demonstrated those strengths.
It's also a good idea to be honest about weaknesses but discuss how you are actively improving them. For instance, you may say, "Public speaking has been an area I struggled with, so I joined a local Toastmasters group to improve."
"Some of my greatest strengths are my customer service orientation, ability to work well in a team, and passion for high-quality coffee and food. For example, in my previous role as a barista at a local coffee shop, I received 'Employee of the Month' two years in a row for providing an exceptional customer experience. As for weaknesses, I can get hung up on little details and have had to work on delegating. But by setting better priorities and trusting my coworkers, I've gotten much better at overcoming these."
Please describe your knowledge of and experience with specialty coffees. What kind of coffee beverages do you personally enjoy?
Listen up, coffee lover – this is your moment to shine!
When the interviewer asks this question, they want to get a sense of your knowledge about specialty coffees – the flavors, origins, and brewing methods. They also want to understand what kinds of drinks you personally enjoy, as that shows your level of interest in the craft.
We know you've got this – now's the time to let your coffee flag fly and show them what you're made of.
Do your homework and get ready to dazzle them with your knowledge of coffee regions, flavor profiles, and brewing techniques. The more details you can provide about their specific coffees and your personal favorites, the better. Speak from the heart about why certain roasts or drinks move you – your enthusiasm will be contagious!
"I have a deep appreciation for specialty coffees, especially single-origin coffees. For example, I love a bright, citrusy Ethiopian Yirgacheffe in an Aeropress. As for coffee drinks, my personal favorites are lattes and cold brew coffee. I really enjoy experimenting with different kinds of milk, syrups, and toppings to create new flavor profiles. My goal as a barista would be to provide each customer with a high-quality, handcrafted drink tailored to their tastes."
This question allows the interviewer to evaluate your product knowledge and enthusiasm for engaging customers. We recommend emphasizing your passion for high-quality, ethically-sourced ingredients and tailoring your recommendation to the customer's tastes.
Some tips: do your research on Caribou's products, speak confidently about your favorites, ask questions to determine the customer's preferences, and suggest add-ons to create an exceptional experience.
When that question comes up, lean in with a smile and say something like:
"If a guest grabbed one of our premium loose leaf teas from the retail shelf, I would say: 'Excellent choice! That [tea name] is one of my absolute favorites. Our organic loose leaf teas are handcrafted from the finest ingredients. May I ask if you prefer bold and robust flavors, or lighter more delicate teas? Based on your selection of the [tea name], I would suggest our [recommendation] as a perfect complement. The [description of flavors and notes] creates an exceptional aroma and taste experience. Would you like me to brew you a sample so you can experience the full flavor profile?'"
If you were to create a trivia question, what would it be?
As you gear up for your Caribou Coffee interview, don't sweat the trivia question. The interviewer is trying to gain insight into your personality and see how creative you can be on the spot.
We have some tips to help you craft an engaging response.
Think about Caribou Coffee's brand and culture. Mention details that show your knowledge and enthusiasm for the company. For example, you could incorporate facts about their coffee blends, commitment to the community, or store design. The key is to demonstrate your passion for the role and company.
When the time comes, take a deep breath and have fun with it! You could say something like:
"If I had to stump other Caribou Coffee super fans with a trivia question, I'd ask: In what year did Caribou Coffee first brew their signature Caribou Blend? The answer is 1992. As Caribou Coffee's OG blend using the most primo Indonesian beans, Caribou Blend is what started it all and why people come back for that smooth, balanced flavor."
The interviewer will likely ask this question to determine if you're able to work well in a team and contribute value. Teams are the heartbeat of Caribou, so show them you'll mesh perfectly into their culture.
Think of a time you were an all-star team player. Maybe you helped launch a new store location, trained new baristas, or achieved record sales with your coworkers. Whatever example you choose, make sure it demonstrates how you communicate openly, support your teammates, and focus on shared goals.
To illustrate, here is an example answer:
"A time I was a valuable member of a team was when I worked with a local cafe to help launch a new location. As part of the opening team, we worked together for weeks to prepare the store, learn procedures, and market the opening to customers. My role was to train all new employees on how to make the perfect cup of coffee and provide great customer service. The team was successful because we had a shared goal, trusted each other's unique skills, communicated well, and supported one another through challenges. The store opened on schedule and exceeded first-week sales targets, which was very rewarding for us all."
Does this help give you some ideas? The key is to show you understand team dynamics, are willing to step into different roles, communicate well with others, and stay focused on common goals. Give a specific example that demonstrates these qualities, and speak enthusiastically about your collaborative experience.
Where do you see yourself in 5 years? How does a career with Caribou Coffee fit into your long term goals?
When the interviewer asks where you see yourself in 5 years, they want to know that you have big dreams and that Caribou Coffee fits right into them. This is your chance to show how passionate and driven you are.
Take a moment to visualize what your ideal career looks like down the road. Maybe you aspire to become a store manager, mentor new baristas, gain valuable leadership experience, or progress even higher within the company. Whatever your goals, make them ambitious and exciting. Now, think about how this barista role at Caribou Coffee is the perfect next step to make those dreams a reality.
We suggest an answer like this:
"In 5 years, I see myself taking on more responsibility perhaps as a store manager, mentoring new team members, and strengthening my leadership abilities. Caribou Coffee's promote-from-within culture is exactly what I've been looking for in my next role. This job will allow me to learn, grow, and thrive so I can ultimately advance into a leadership position. My passion is creating memorable experiences and helping others succeed, and I believe Caribou Coffee will give me the opportunity to do just that. I'm ready to work my way up and become a long-term member of the Caribou Coffee team."
Tell me about a time you received feedback that helped you improve. How did you handle the feedback and what changes did you implement?
This is a common question in Caribou Coffee interviews, and one you should be prepared for. The interviewer wants to see that you can take constructive criticism and feedback, apply it to improve your performance, and make positive changes.
We have found that candidates who can give a clear, compelling example of implementing feedback tend to advance further in the hiring process.
To ace this question, you'll want to provide a tailored example from your work experience that highlights how feedback allowed you to grow in your role.
"A few months into my last job, my manager sat down with me and said she had received feedback that I seemed disorganized at times and struggled with prioritizing tasks. I thanked her for the feedback, as I wanted to improve, and asked if she had any specific examples so I could better understand the issue. She provided a couple of instances where a lack of organization caused delays or required extra work. I implemented a new system to schedule my time, create daily to-do lists, and regularly review my priorities with my manager. Within a few weeks, she noticed a huge improvement and told me how pleased she was with my progress.
That experience taught me the value of accepting constructive criticism and making meaningful changes to address the root issues, something I will carry with me to this role at Caribou Coffee. If hired, I know feedback is a gift, and I'll use it to become the best barista you've got. So go ahead, bring on the constructive criticism—I can take it!"
Can you walk me through the step-by-step process of how you would make a peanut butter and jelly sandwich? Use as much detail as possible.
The interviewer may ask you to walk them through a basic process. Why? They want to see your communication skills in action and assess how detail-oriented you are.
With the right preparation, you've got this question in the bag. Our top tip? Speak enthusiastically like you're teaching a friend – your passion for the work will shine through!
Provide a straightforward yet thorough answer, with specific details to demonstrate your ability to give clear instructions. Explain each step patiently as if teaching someone who has never made a sandwich before.
Take a deep breath and say:
"Absolutely, here's how I would make a peanut butter and jelly sandwich:
To start, I would gather all the essentials: two slices of bread, creamy peanut butter, and strawberry jelly – my personal favorite. Next, I would place the two slices of bread on a plate, ready to be transformed into a delicious masterpiece.
Then, the fun begins! I'd open the peanut butter jar, dip in a knife, and spread a generous layer of peanut butter on one slice of bread. The peanut butter is key – it needs to be evenly distributed to the very edges.
Following the peanut butter, I would open the jelly jar and spread an equally generous layer of the sweet strawberry jelly onto the other slice of bread.
Finally, the moment of truth arrives. I would join the two slices of bread together, peanut butter side to jelly side, pressed firmly to seal the sandwich deal.
Voila, a peanut butter and jelly sandwich is born!"
By providing a thorough step-by-step answer with a smile, you'll demonstrate excellent communication skills and attention to detail.
What does your current availability look like? Are you able to work a variety of shifts, including mornings, evenings, and weekends?
The question about your availability is a common one in Caribou Coffee interviews. The interviewer wants to make sure your availability matches the needs of the role before investing further in the interview process. As a candidate, it's important to express flexibility and a willingness to work a variety of shifts.
With that in mind, here is an example of how you could respond:
"My availability is very open and flexible right now. I don't have any prior commitments that would prevent me from working mornings, evenings, weekends, or a combination of shifts. I understand that Caribou Coffee is open early in the morning until late at night, so having employees with open availability is important. I'm energized by constantly changing work schedules and thrive in fast-paced work environments. You can count on me to arrive on time for any shift I'm scheduled for."
Let the interviewer know you understand the demands of the role and are fully committed to being available whenever needed. An answer with enthusiasm for working various hours, especially early and late, will show you're a great match. But mean what you say – don't overpromise!
Questions to Ask the Interviewer in Caribou Coffee Interview
The moment the interviewer asks if you have any queries is critical. It's not just a formality, but a chance for them to judge your keenness for the job and your aptitude to engage in thoughtful discussion.
This is a great opportunity for you to show your enthusiasm and interest in the role. It allows you to gain valuable insight into the job, team, training, company culture, and more. The interviewer wants to see that you've done your research and have thoughtful questions about the work and company.
As the interview wraps up, smile, make eye contact, and confidently say you have some questions. Then, pull out your list and ask away!
Here are some suggested questions to get you started:
What do you enjoy most about working for Caribou Coffee?
What would you say are the most important qualities for someone to excel in this role?
What is your favorite part about the company culture?
What does the career path for this position look like?
What are the day-to-day responsibilities of this role?
What are your expectations for this position over the first 3 months?
What is the training and onboarding process like?
How would you describe the work environment and team dynamics?
What are the opportunities for growth and progression?
What are the next steps in the interview process?
Asking insightful questions demonstrates your passion and enthusiasm to the interviewer. Be sure to listen carefully to the responses, as the information can help determine if the role and company are the right fit for you. Leave the interview feeling confident that you've gained valuable insight into the work, culture, and team.
Caribou Coffee Hiring Process
You're excited about the opportunity to join the team at Caribou Coffee. Before your interview, it's helpful to understand their typical hiring process so you can feel fully prepared.
First, you will submit an application through Caribou Coffee's careers website or on a job site like Indeed or LinkedIn. Your application will be reviewed by the management team at the location with an opening. Caribou Coffee seeks friendly, customer-focused candidates, so be sure to highlight these qualities in your application.
Within a week or two, you'll likely receive a call for a brief initial phone screen. The phone screen typically lasts around 7-10 minutes, wherein the store manager will ask basic questions about your interest in the role, availability, and background. This is your chance to shine and verbally communicate your enthusiastic interest in the role. Have some notes handy with key examples that illustrate your qualifications and customer-focused work style.
If you make it through the phone screen, you will be invited to meet with the store manager at a Caribou Coffee location. You'll be offered a complimentary drink, so this is also your opportunity to demonstrate your knowledge of their menu. During the casual 30-minute interview, speak confidently by telling stories that show your personality, work ethic, and empathy for others.
For management roles like Assistant Manager, there may be a second follow-up in-person interview with a store manager or district manager. The second interview covers similar topics as the first. Use this to your advantage by asking insightful questions that reveal your understanding of the position and commitment to excellence.
Once Caribou Coffee decides you're the right fit, you'll receive a call with a job offer. The offer may also be extended on the spot for some candidates. Accepting means you'll undergo background checks as the final step to officially join the team.
You'll then go through Caribou Coffee's orientation and training program, gaining the knowledge and skills you need to succeed. The training typically lasts a few days to a couple of weeks, depending on the position. Keep an open mind and embrace this opportunity to learn from experienced mentors.
When you begin your new role, remember why Caribou Coffee chose you. Your story, strengths, and passion are what will help you thrive there for years to come, empowering you to keep progressing within the company over time based on performance and certifications.
Caribou Coffee aims to empower their employees and give you opportunities to advance your career with them. However, the hiring process is intensive to ensure you're fully prepared to represent the brand and provide the level of customer experience they're known for.
Caribou Coffee Interview Tips
Walk into your Caribou Coffee interview with confidence, enthusiasm, and a smile. Do your research and be ready to speak passionately about why you want to join their team. Focus on your relevant experience, excellent customer service skills, and career aspirations. Ask thoughtful questions that show your interest in growing with the company.
What to Wear to Caribou Coffee Interview
Choosing the right attire for your Caribou Coffee interview can help make a good first impression and show you understand the company's culture. Emulate the type of attire worn by employees in the role you're applying for.
The dress code at Caribou Coffee requires employees to wear either long or short sleeve shirts (preferably Caribou-branded), black/blue denim or black/tan cotton twill pants, and slip-resistant, closed-toe shoes.
Personal grooming standards include neat hair (pulled back if long), tidy facial hair, and non-offensive tattoos below the neck only. Permissible jewelry includes up to two stud earrings per ear, one facial stud, and flesh-colored inserts for gauged earrings or additional facial piercings. Tongue piercings are not allowed.
For a barista or team member role, opt for casual or business casual attire. Wear neat jeans, a collared shirt, and comfortable shoes you can stand in for long periods.
If interviewing for a shift leader, assistant manager, or manager position, business casual is best. Pick dark wash jeans, a tucked-in collared shirt or blouse, and dress shoes that pair well with what you're wearing.
Corporate positions call for business formal attire. Wear a conservative suit in dark colors, dress shirt, tie and closed-toe formal shoes. Keep jewelry minimal and understated.
With these tips in mind, you'll feel confident and ready to showcase your qualifications when you walk through Caribou Coffee's doors. The right outfit can help you make a great first impression and show you have what it takes to excel in the role. Head to your interview knowing you look the part – you've got this!
Conclusion
You now have the insights and knowledge to confidently prepare for and ace your interview with Caribou Coffee. Equipped with the expected questions and suggested responses, you can walk into your interview with your head held high, ready to impress the interviewer with your passion for the company and thoughtful answers.
Remember, Caribou Coffee is looking for candidates who embody their core values of passion, authenticity, and caring for the community. Showcase how you can contribute to their vibrant culture, and the job will be yours.
However, never stop applying to other opportunities until you have an official job offer. If you're interested in Caribou Coffee, other chains like Starbucks, Peet's Coffee, Coffee Bean & Tea Leaf, Dunkin', Scooter's Coffee, Tim Hortons, and Biggby Coffee likely have openings as well. Expand your options and keep gaining valuable interview experience. The skills and confidence you build from each interview will serve you well in future job opportunities.
Stay optimistic in your search, keep putting in the effort each and every day, and the perfect job for you is out there waiting. You've got this, so get out there and show them what you're made of! The possibilities for your career are endless if you refuse to give up.